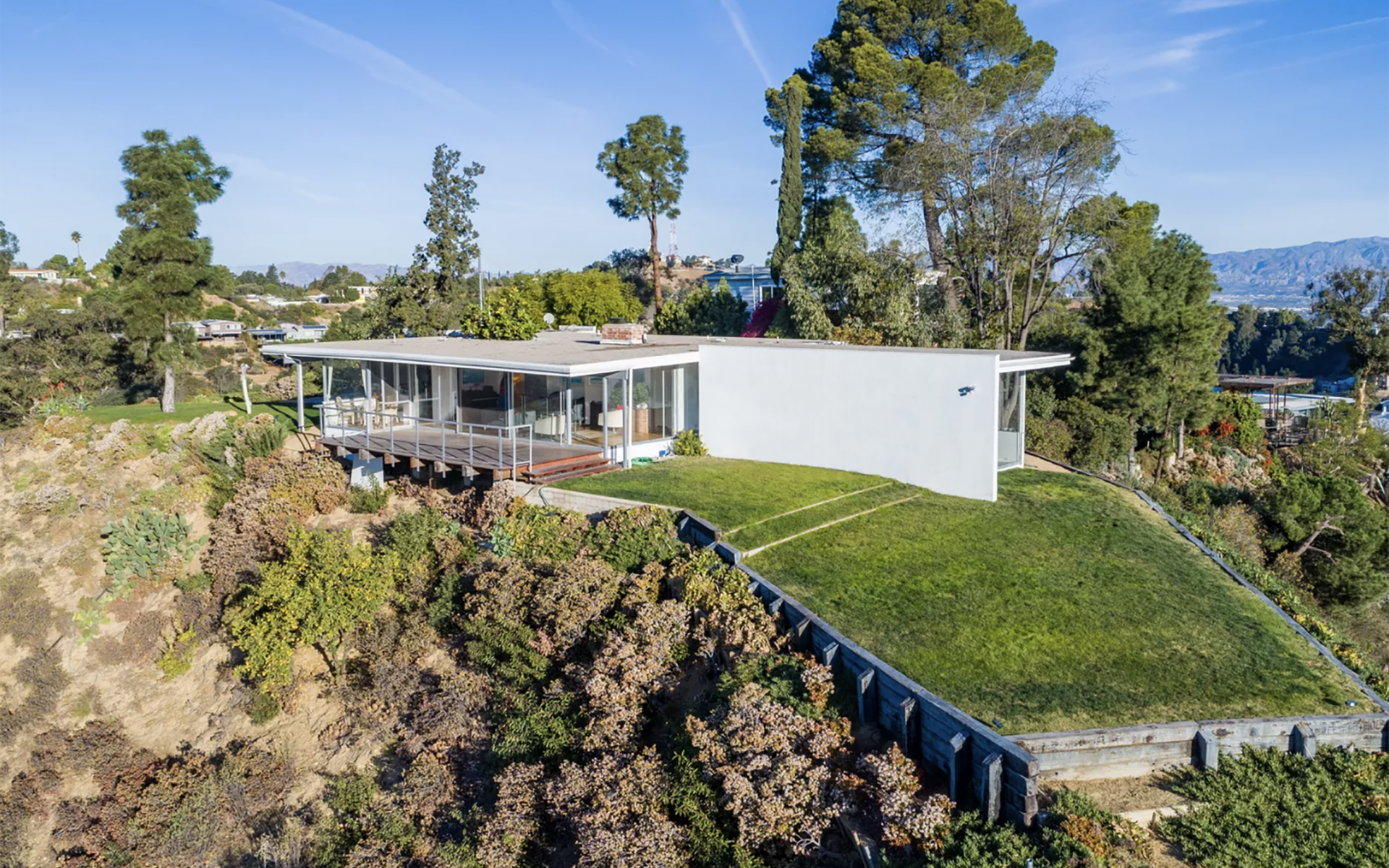 Hollywood Hills Home by Richard Neutra Lists for $6.3 Million
The house originally hit the market in 2017, but the sale was delayed due to conservation efforts
A Hollywood Hills house by famed architect Richard Neutra sparked a fierce preservation debate after hitting the market in the summer of 2017, when it was marketed as a "truly unique development opportunity," causing concern that the historic structure could be razed by new owners.
After a year and a half of efforts, the Los Angeles Conservancy has agreed to a deal with the current owners, Paul and Gigi Shepherd, that seemingly takes demolition off the table. Now buyers who don't wish to live in the 1,900-square-foot house must relocate the structure instead of tearing it down. The new listing for the property states: "An agreement has been reached with the Los Angeles Conservancy to support the relocation of the existing Neutra structure should the Buyer choose to do so."
Originally listed for $10.5 million, the estate has now been lowered to $6.3 million. The conservancy was initially seeking a protective landmark status for the house, but it appears to have halted that quest in the wake of the current owners' cooperation.
Recommended: 10 of the Most Architecturally Significant Homes to Hit the Market in 2018
Neutra designed the 1956 house for artists Josephine and Robert Chuey. The relatively small dwelling sits on 1.5 acres, an ample and extremely valuable lot that the listing claims could accommodate a 20,000-square-foot home, should the Neutra structure be moved.
Adrian Scott Fine, director of advocacy for the conservancy, told Curbed in 2017 that the residence, which Neutra created with an unusual amount of collaboration from the clients, was designed with the couple's artistic lifestyle and frequent entertaining in mind. Windows were placed for maximum light, and an art studio was included in the layout.
Fine has previously stated that the organization was searching for "a preservation-minded buyer to step forward and ensure the long-term preservation of this significant home."
The historic home is listed with Neville Graham and Elizabeth Donovan of Compass.
Next Post