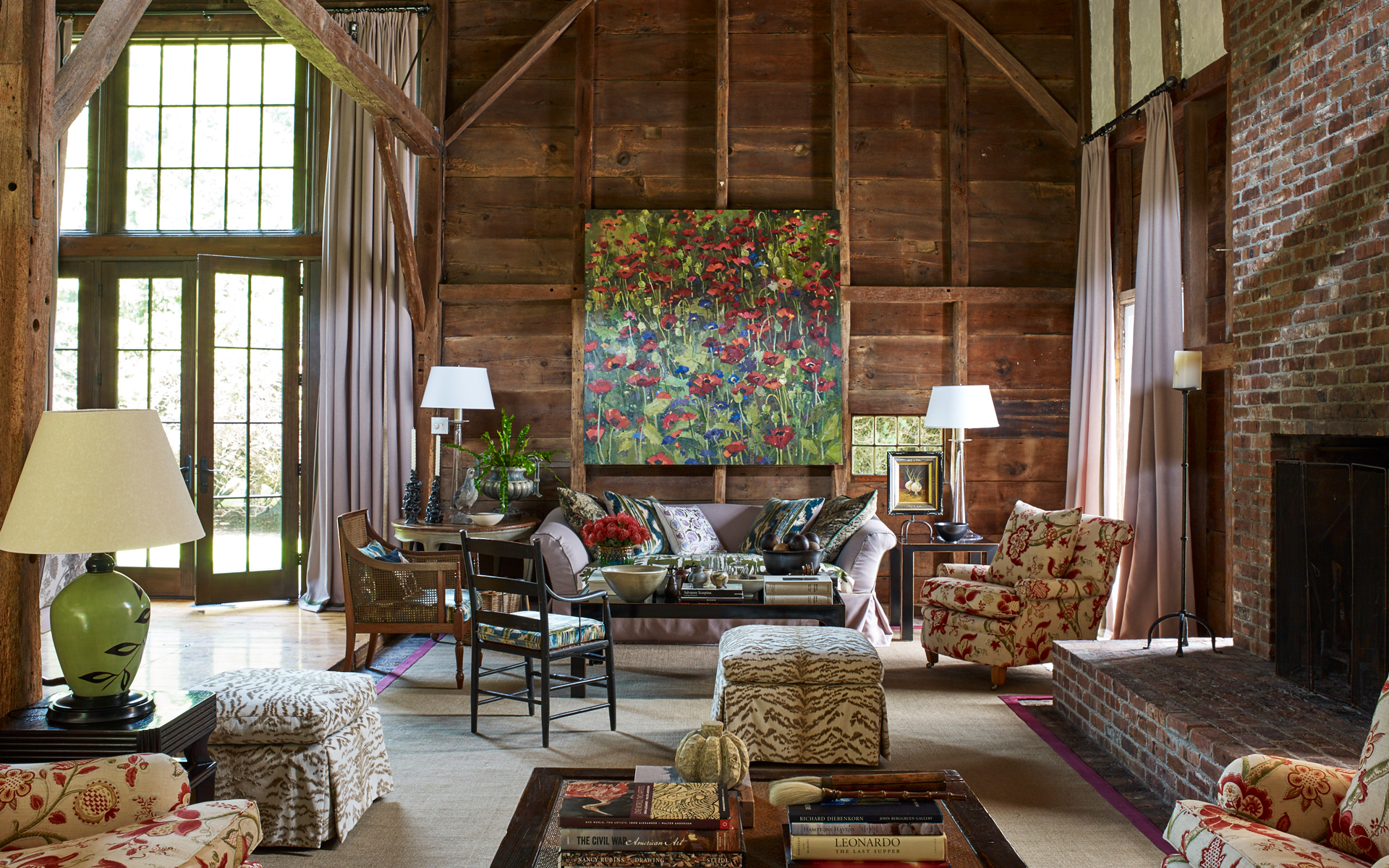 Richard Mishaan
The designer's New York–based firm has produced innovative and elegant interiors for celebrated clients around the world and a fanciful main bedroom for the Galerie House of Art and Design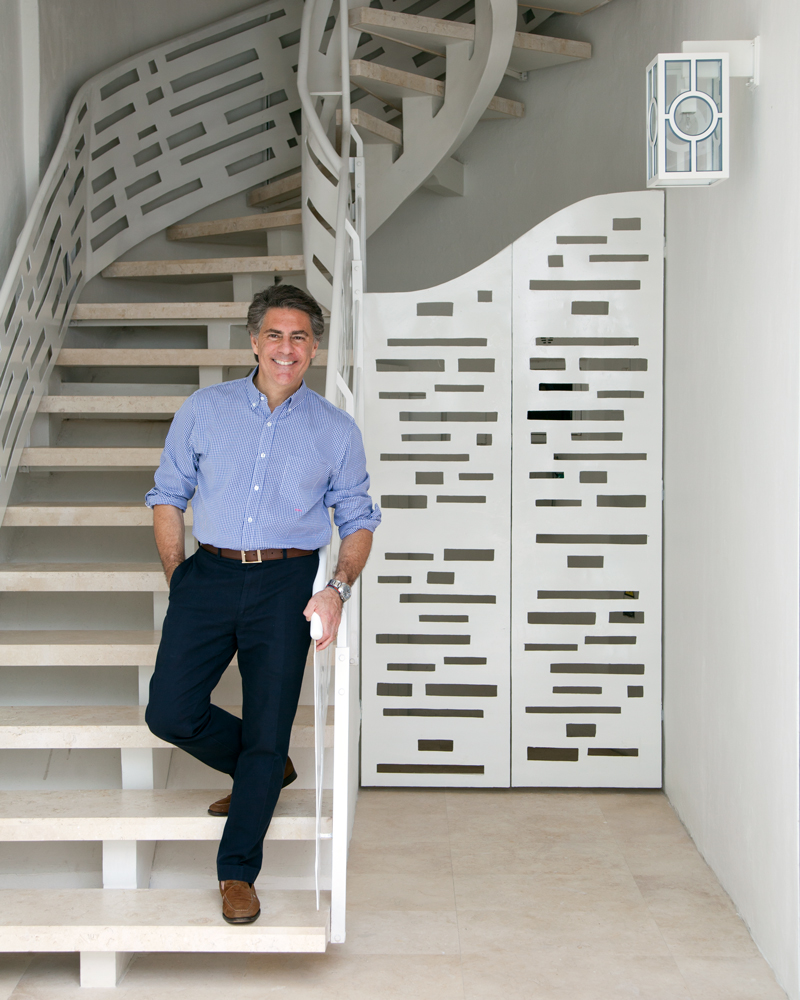 Richard Mishaan Design is a world leader in interior design. The firm has been creating timeless and artistic interiors for 25 years for residential, hospitality, and commercial clients. It has consistently been selected to be on the AD100 as well as the Elle Decor A-List. The firm has produced some of the most innovative and discerning residential, hotel, and retail projects around the world for numerous celebrated clients. The company's scope has spanned both the design development on such projects as well as comprehensive branding and marketing initiatives. Principal Richard Mishaan has successful collaborations in five licensing categories. Additionally, Mishaan has penned two books, Modern Luxury and Artfully Modern, for the Monacelli Press.
Hamptons style: "The Hamptons are a year-round destination. It requires a sophisticated, laid-back style that allows for casual entertainment by day and more elegance by night. Creating spaces that flow from indoors to outdoors is most important. Family and friends are a huge component of Hamptons living so flexibility is essential in design to allow for going from 4 to 40 people in an instant. Homes in the Hamptons reflect the owner's style in every aspect—from art collections to views on gardening and hobbies the inhabitants partake in. It's important to give context to all these elements as they will help define each owner's Hamptons style."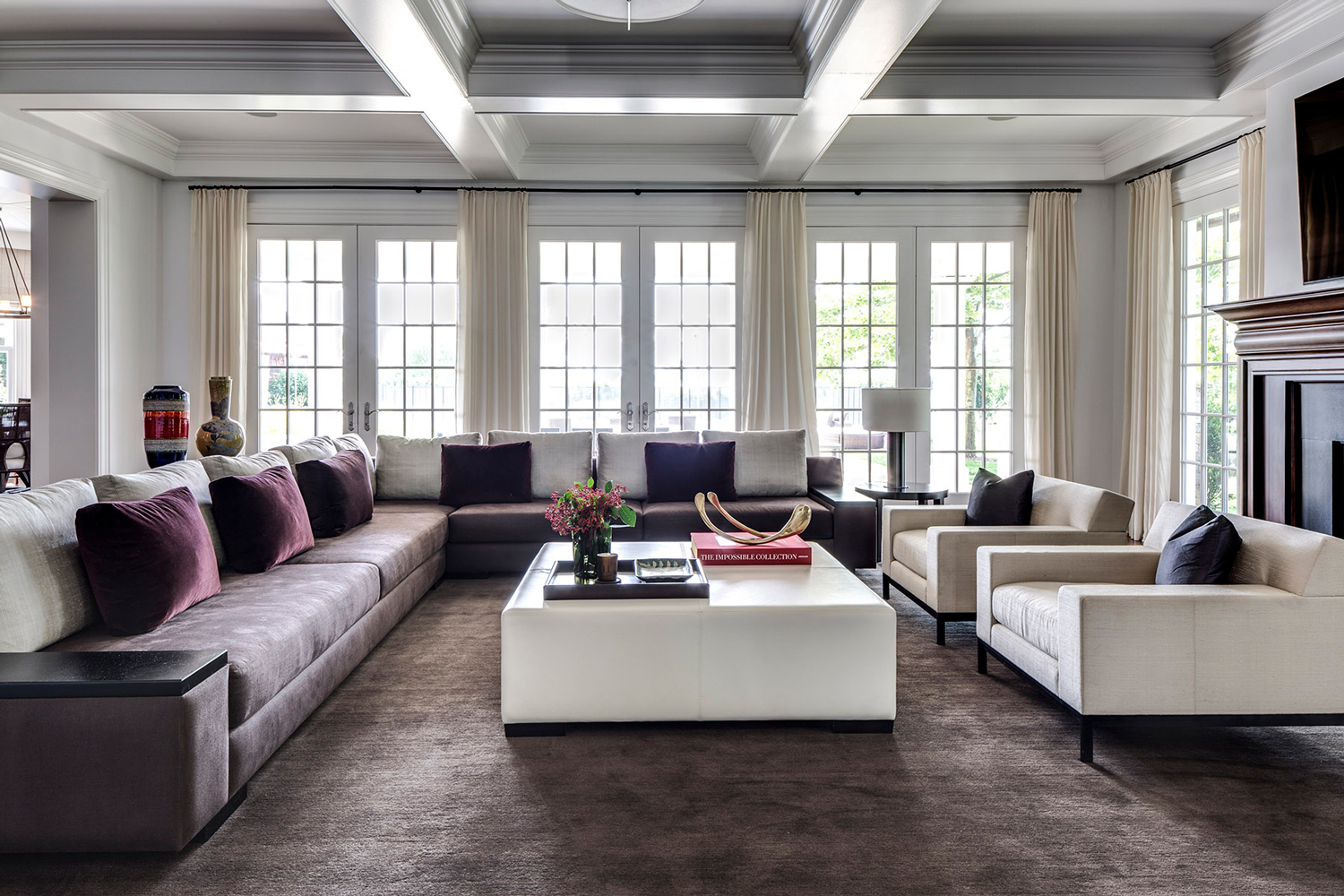 Beachside getaway essentials: "Most important is that the design fits the many needs of the client. It is important to understand who will be living in the house and what are their interests, ages, hobbies. Then we move to how often they plan to be there and how they like to live their lives. Is it summers? Will you spend holidays there? The design then pivots around meeting all these needs, which often leads to making great style choices."
Musts for a Hamptons home: "My idea of chic is a house where things look location appropriate and that have a sense of humor and lightheartedness. I work with clients who collect wonderful art and limited-edition pieces. These things may seem to some to be more city pieces, yet when they become a part of a mix, it all comes together in an effortless way. I myself have things that are extremely valuable next to things that are just plain fun. I have surfboards next to Pop Art pieces. I have 18th-century antique cabinets in my living room next to a bubble-gum table by Mattia Bonetti. This to me feels elegantly relaxed. The items in the room need to set a tone to live your life, to reflect your likes, and to have you enjoy them instead of feeling they need to be taken care of."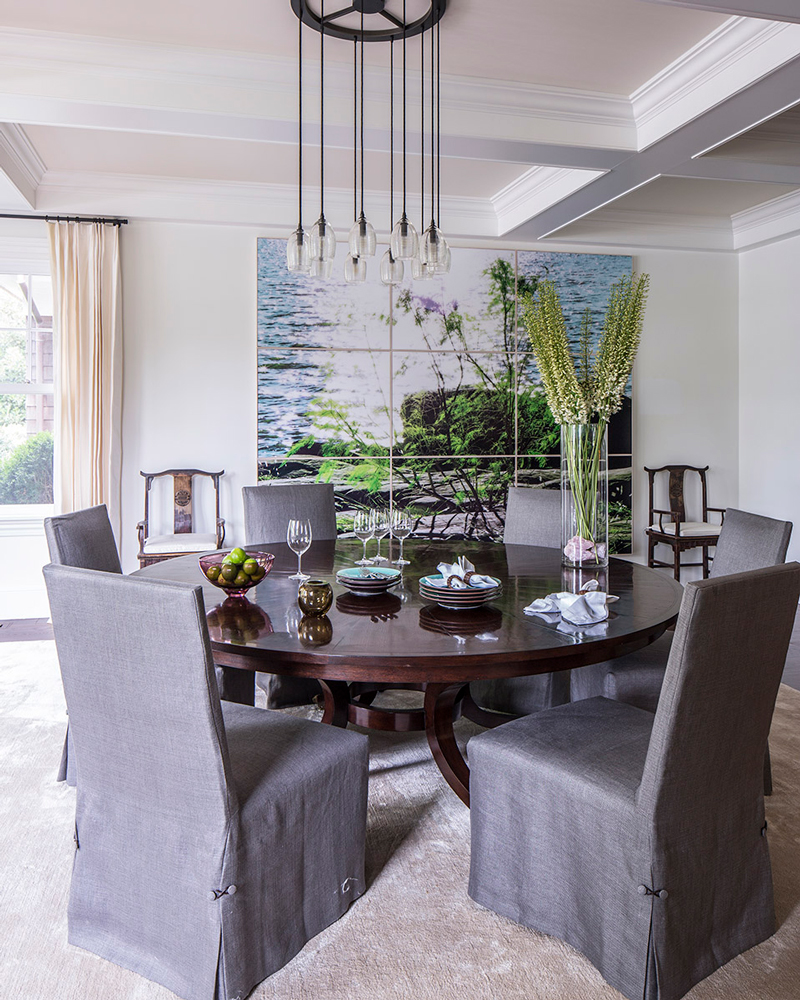 Hamptons inspiration: "The idea of a series of towns the settlers formed around whaling and farming is why we love the Hamptons so much. Our property borders on a local farm; we have a wheat field followed by potatoes and all sorts of other thing in between. The visuals alone are breathtaking. The majority of the homes in our community are Shingle style. The architectural styles vary, but the look is old-world and charming. Our home has Queen Anne details and sloping roofs like in pastoral times. Wooden homes have a certain inherent warmth that allow us to decompress from city life the minute we walk through the door."
Favorite Hamptons design shops: "There are so many and each for different reasons. For furniture, I like Comerford Collection, Clic, Monc XIII, The Monogram Shop in East Hampton, Katie Leede, and Serena & Lily. I get table linens at Hudson Grace, Sferra, and Loaves and Fishes Cook Shop. Finally, I'll search out antiques and other unique finds at Sage Street Antiques, Sylvester & Co., Tiina the Store, and Mecox Gardens."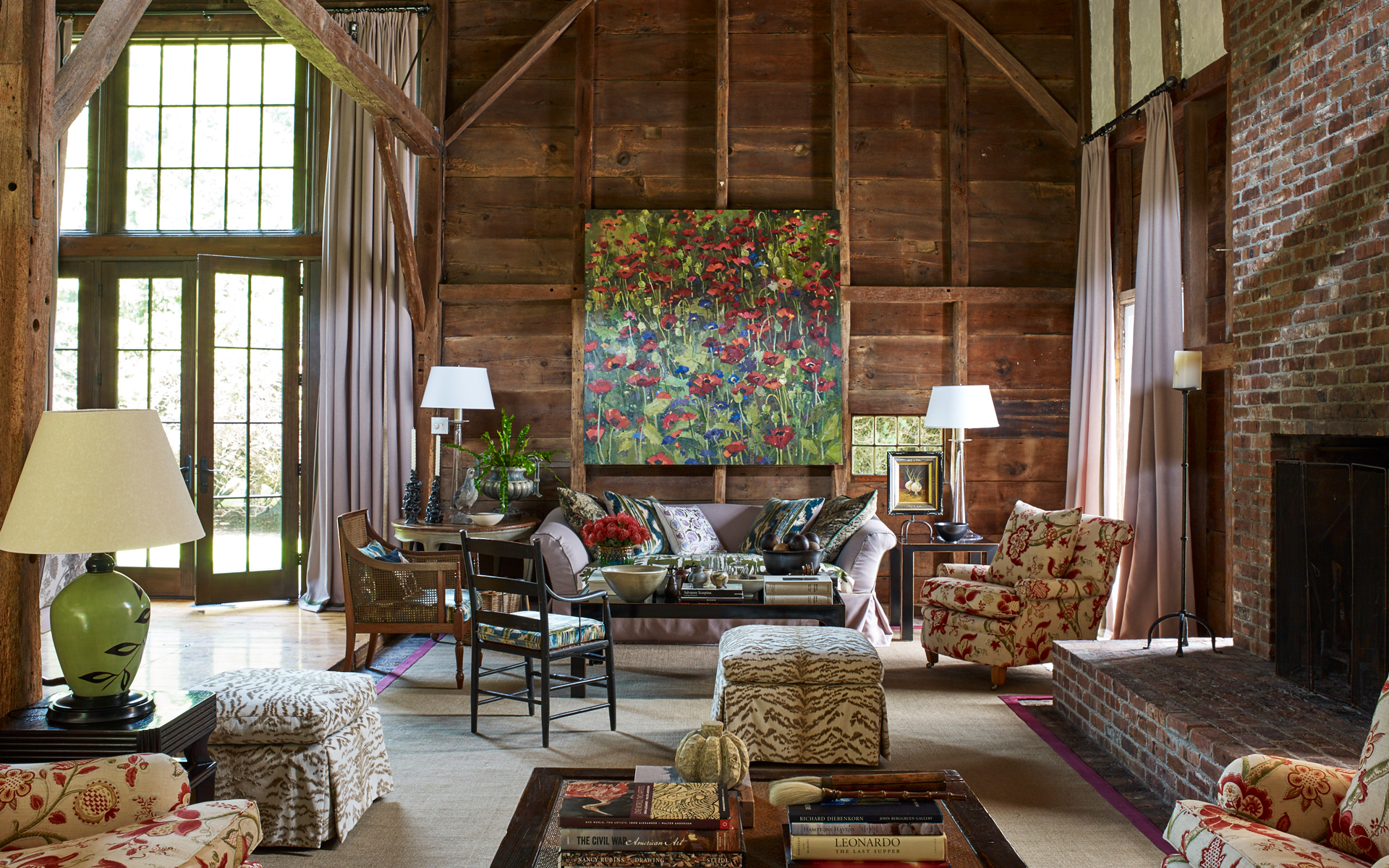 Favorite Hamptons art venues: "I love any and all art venues so to have so many is a real treat. There have always been great galleries in the area, but now all the best galleries have an outpost here. I love to be able to see a Nara show at Pace gallery; Sotheby's and Philips have had great exhibits; Lisson, Skarstedt, and Eric Firestone are also such a treat. The Drawing Room is one of my all-time favorites. The Parrish and Guild Hall have great art shows all year long. Madoo and LongHouse have events in the summer that are inspiring and worth a visit. There's no shortage of culture and art out East."
Favorite East End restaurants: "We don't usually frequent restaurants because when we're at the beach, we have time to prepare food and the room to entertain friends and family (and all their friends) at home. We often find we have at least 12 to 20 people at meals. The conversation and the energy around the table cannot be achieved at a restaurant. But when we do go out, we like to go to Topping Rose House, The Palm, Tutto il Giorno, and Sant Ambroeus. Lunches are great at one of our favorite places in Bridgehampton, the Candy Kitchen."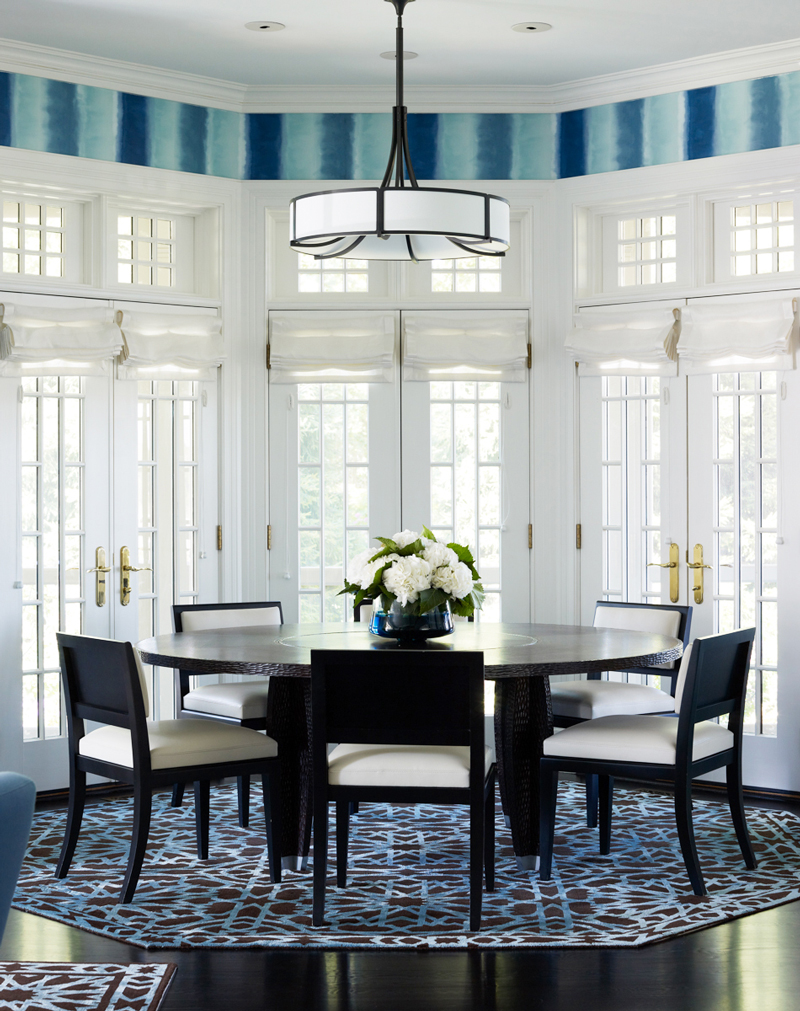 The Galerie House of Art and Design will kick off with a VIP event on August 5, with public viewings taking place from August 7 through September 6. Click here to view the full list of participating designers. 
Next Post