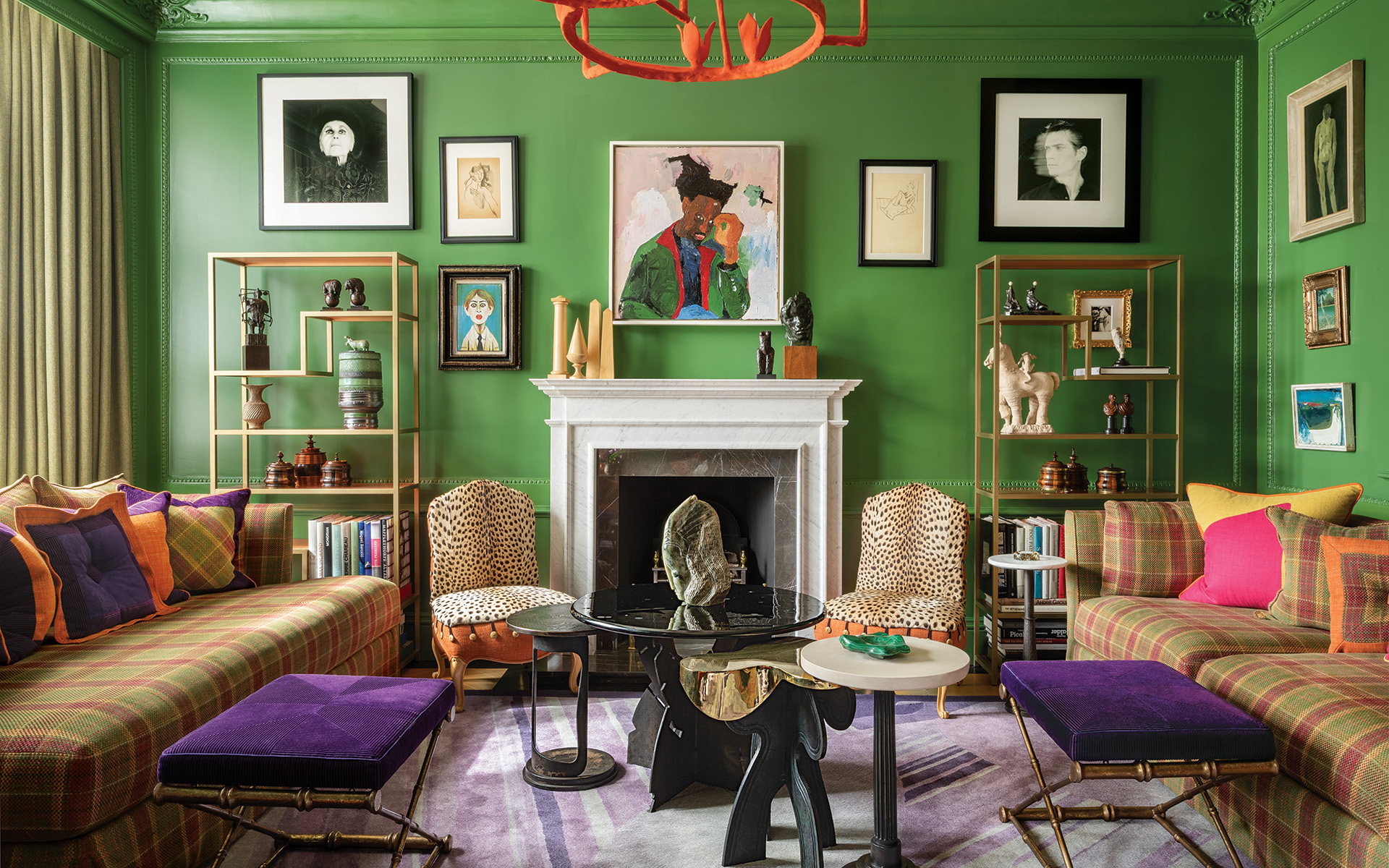 This Chic London Pied-à-Terre for the Owner of Legendary Design Firm Pinto Takes Cues from British Culture
Fahad Hariri and his team tailor a home that's as dashing as it is daring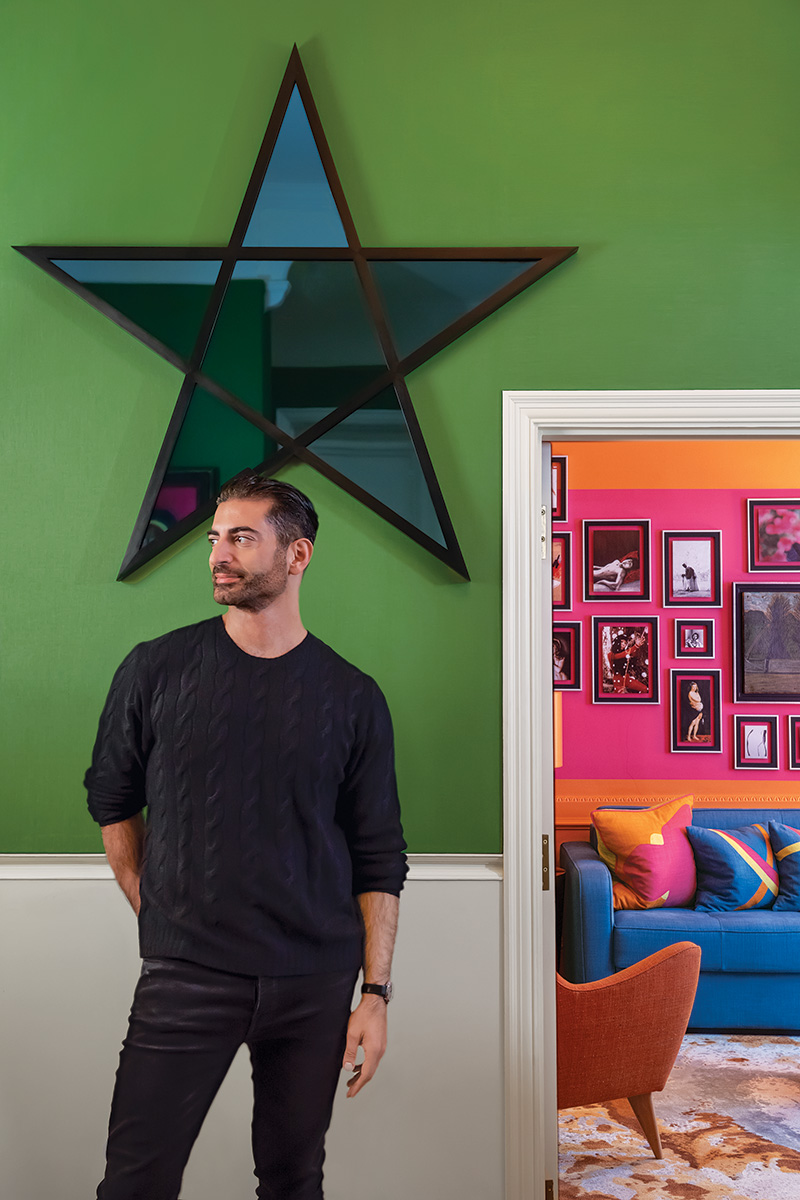 Three years ago, when Fahad Hariri acquired Pinto, the distinguished Paris-based interior design studio founded by the late Alberto Pinto, he says it was already like "a second home." Hariri, a son of the former Lebanese prime minister Rafic Hariri and a graduate of the École Spéciale d'Architecture in Paris, had worked closely with the firm to renovate four of his residences. "You share a certain intimacy with the decoration team that tailors an interior to fit perfectly with your personality, your lifestyle," remarks Hariri, who took over Pinto after Alberto's sister, Linda, decided to retire. Now serving as co–artistic director with Pietro Scaglione, Hariri says he aims to infuse the studio with "a bit of audacity and my own more contemporary and romantic sensibility."
Those qualities certainly infuse his London pied-à-terre, a vibrant and cozy bijou space located in an elegant 19th-century redbrick building in the heart of the city. Having bought the apartment in the early days of the pandemic, Hariri says it felt completely in sync with his desire for "more intimate rooms—less about show and more about creating a home that is easy to live in."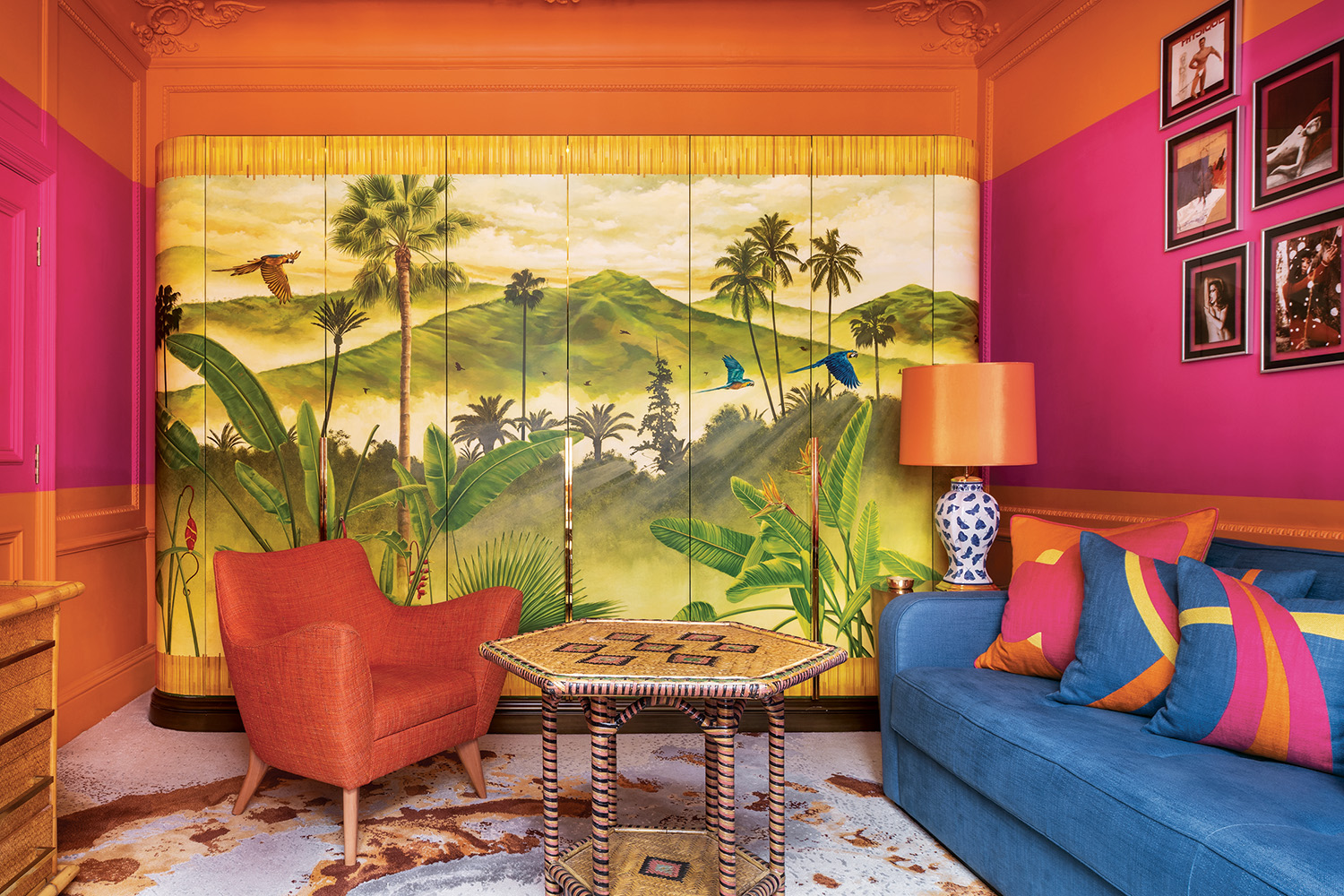 To minimize time and disruption, Hariri and the Pinto team mostly stuck to the apartment's existing layout, while repurposing several rooms. They combined two bedrooms into a larger primary suite for Hariri, reconfigured another bedroom as an office-cum–dressing room, and designed a fourth to double as an inviting family room and a guest room, as needed.
When it came to the decor, Hariri drew inspiration from "the freedom, the daring, the fanciness, and a certain romanticism and poetry found in British culture," as he puts it. Not least in the entry and entertaining spaces, where he covered the walls in a shade of green he calls vert anglais and paid homage to "the spirit of swinging London," he says. Colefax and Fowler tartan upholstery and curtains in Morris & Co. fabric mingle with artworks by David Hockney, Lucian Freud, and Scottish painter Craigie Aitchison. "In all of my interiors, I like to match the atmosphere to the location of where I live," he explains.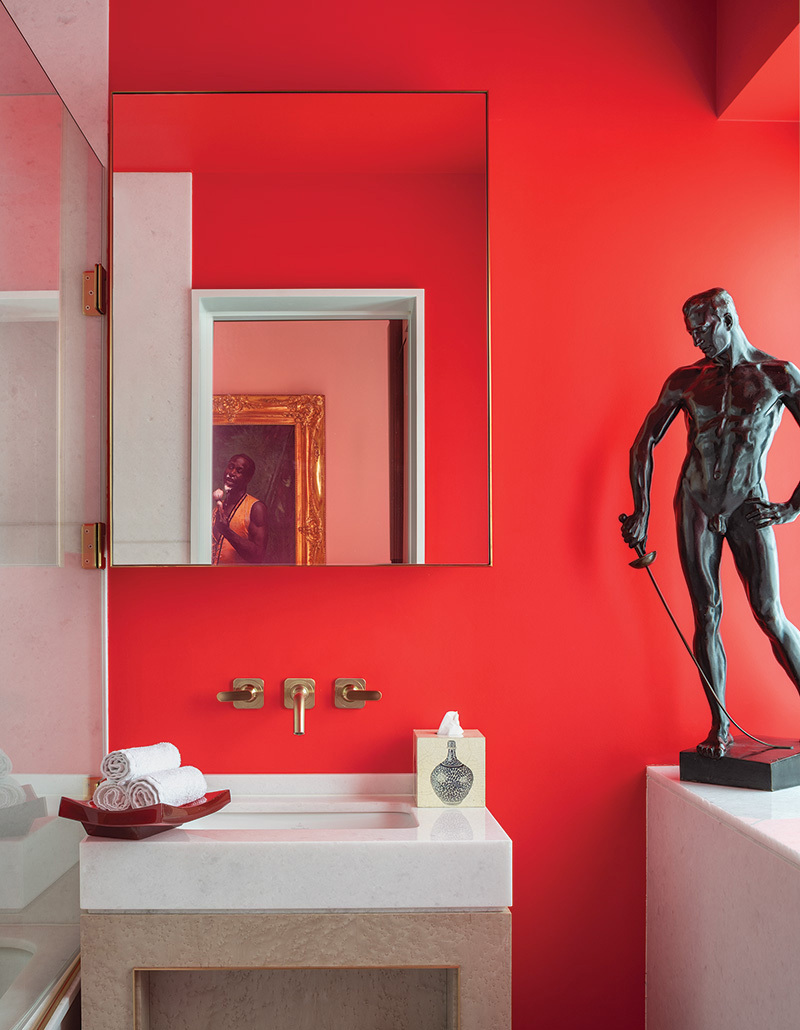 Color plays a major role throughout the apartment. Baths and powder rooms are swathed in daring hues like egg-yolk yellow, fire-engine red, and Indian pink, while the primary bedroom achieves its tranquil, sanctuary-like feel in part from its tones of soft rose gold. ("It's where I spend most of my time," confesses Hariri.) In the family room, where the walls are painted in wide horizontal bands of fuchsia and tangerine, artist Cédric Peltier conjured lively tropical scenery on the closet doors.
Pattern, too, adds jolts of character, from the striking abstract designs of the custom floor coverings in the main salon and family room to the dressing room's exuberant paisley wallpaper. Animal prints make a big impression, especially the vivid tiger stripes hand-painted on the parquet floor that extends from the front hallway through the dining room and galley kitchen.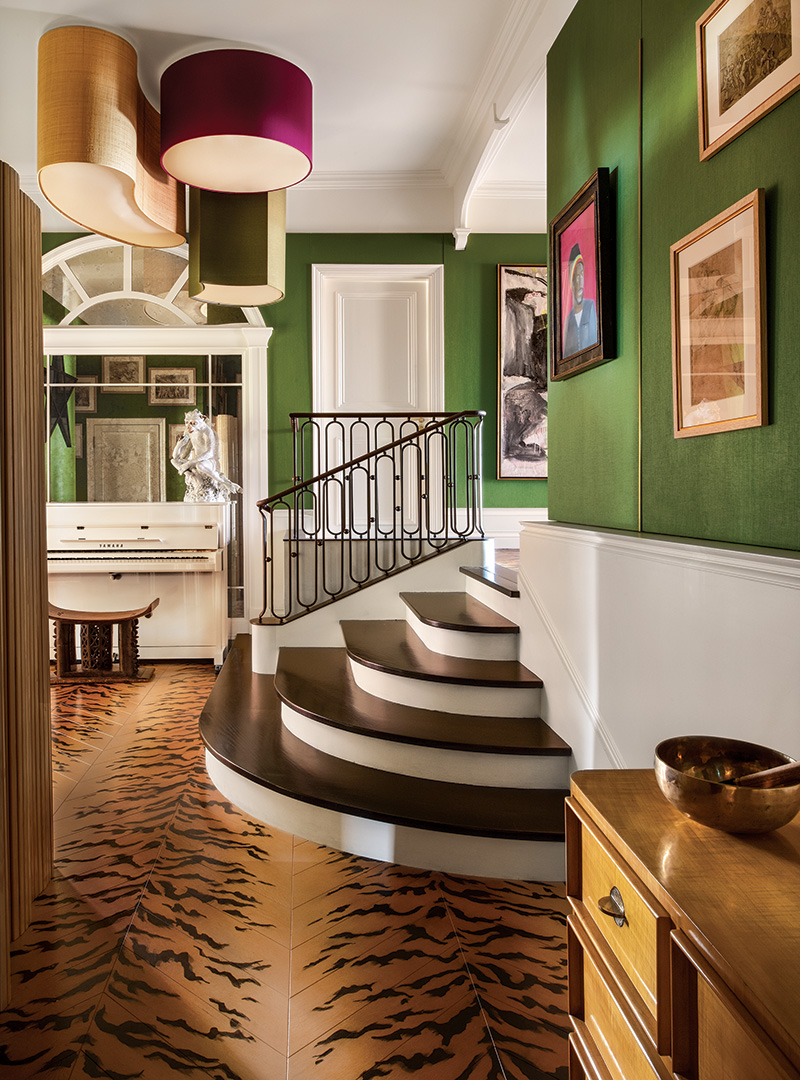 "I like that anywhere I am looking I can see beautiful things that move me"

Fahad Hariri
"Bespoke elements bring personality and uniqueness," says Hariri, who commissioned a number of custom furnishings—sofas, tables, bookshelves—to perfectly fit the proportions of the space. In his bedroom, he had the floor-to-ceiling upholstered headboard embellished with Joan Miró–inspired drawings executed by the Pinto team using textile felt-tip pens.
Distinctive vintage pieces round out the sophisticated, eclectic vibe. In the main salon, where tubular metal Maison Charles floor lamps from the '70s stand next to a sculptural Guy de Rougemont side table in one corner, Hariri installed Jansen chauffeuses and campaign-style stools that can be moved around to accommodate glasses and plates or provide additional seating. "I wanted the apartment to be as comfortable and welcoming when I am alone as when receiving from time to time 20 friends for a cocktail party," he says.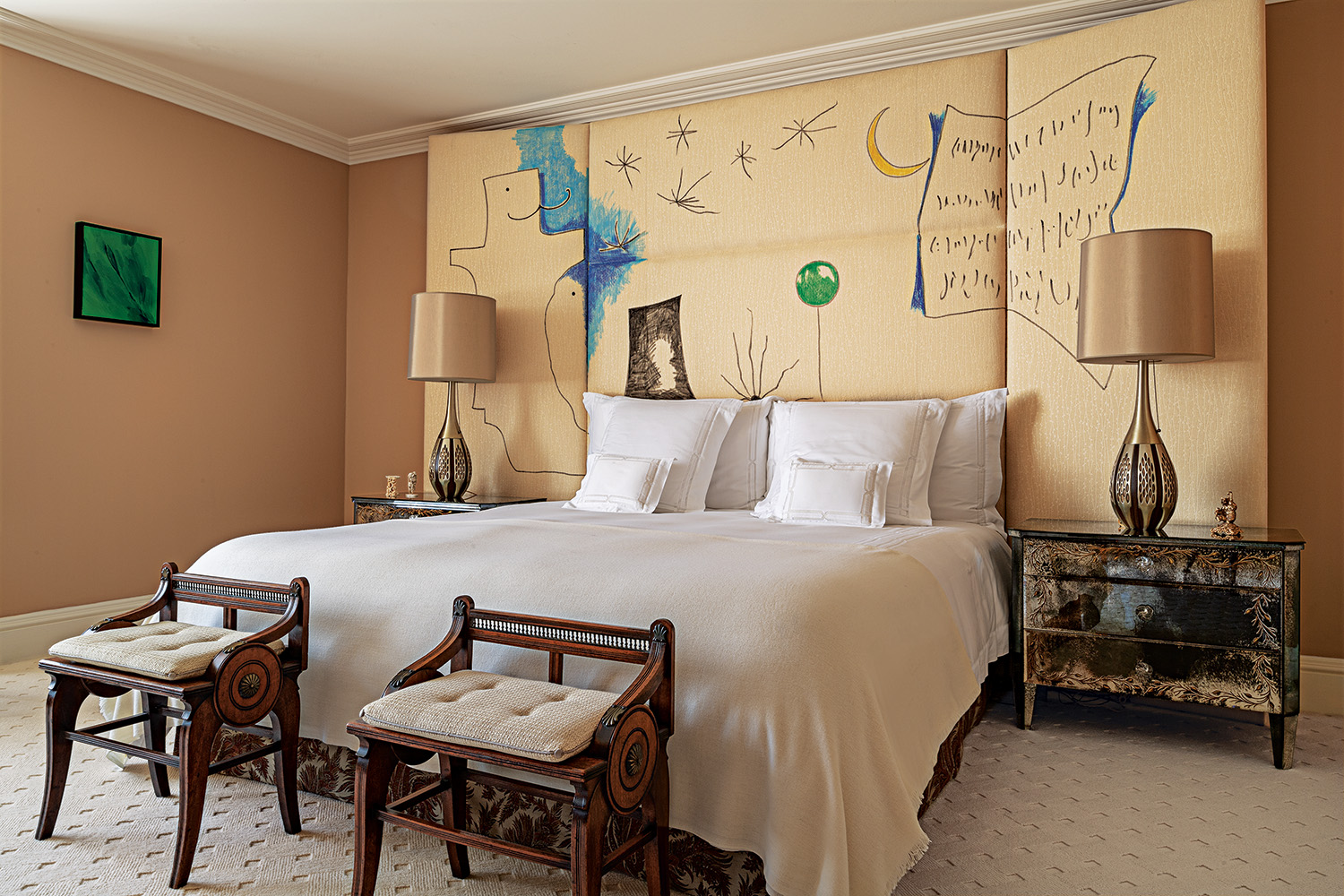 There is charm in the mélange of moods emanating from Hariri's soigné yet playful mix. A Robert Mapplethorpe star-shaped mirrored sculpture is a graceful contrast to a late 19th-century bamboo bench in the entry. A vintage monkey chandelier makes a delightful pairing alongside an exquisitely lacquered screen inlaid with Art Deco motifs in the dining room. Hariri's dressing room shelves, lined with designer sneakers and sporty sunglasses, are offset unexpectedly by a classic midcentury Jean Royère desk and chair.
"It creates surprise and allows for a dialogue between the different elements to tell a story," Hariri says. "I like that anywhere I am looking I can see beautiful things that move me: It can be the detail of a fabric or an embroidery, a beautiful color that vibrates in the sunlight, the shadow play of texture in a painting, or the gathering of two objects together."
One of Hariri's goals is to introduce younger clients to "the art of living," Pinto style, which he defines as "generous, welcoming, comfortable but with an intricate attention to detail." Not a bad description, after all, of his own London home. 
A version of this article first appeared in print in our 2023 Spring Issue under the headline "Local Color." Subscribe to the magazine.
Next Post