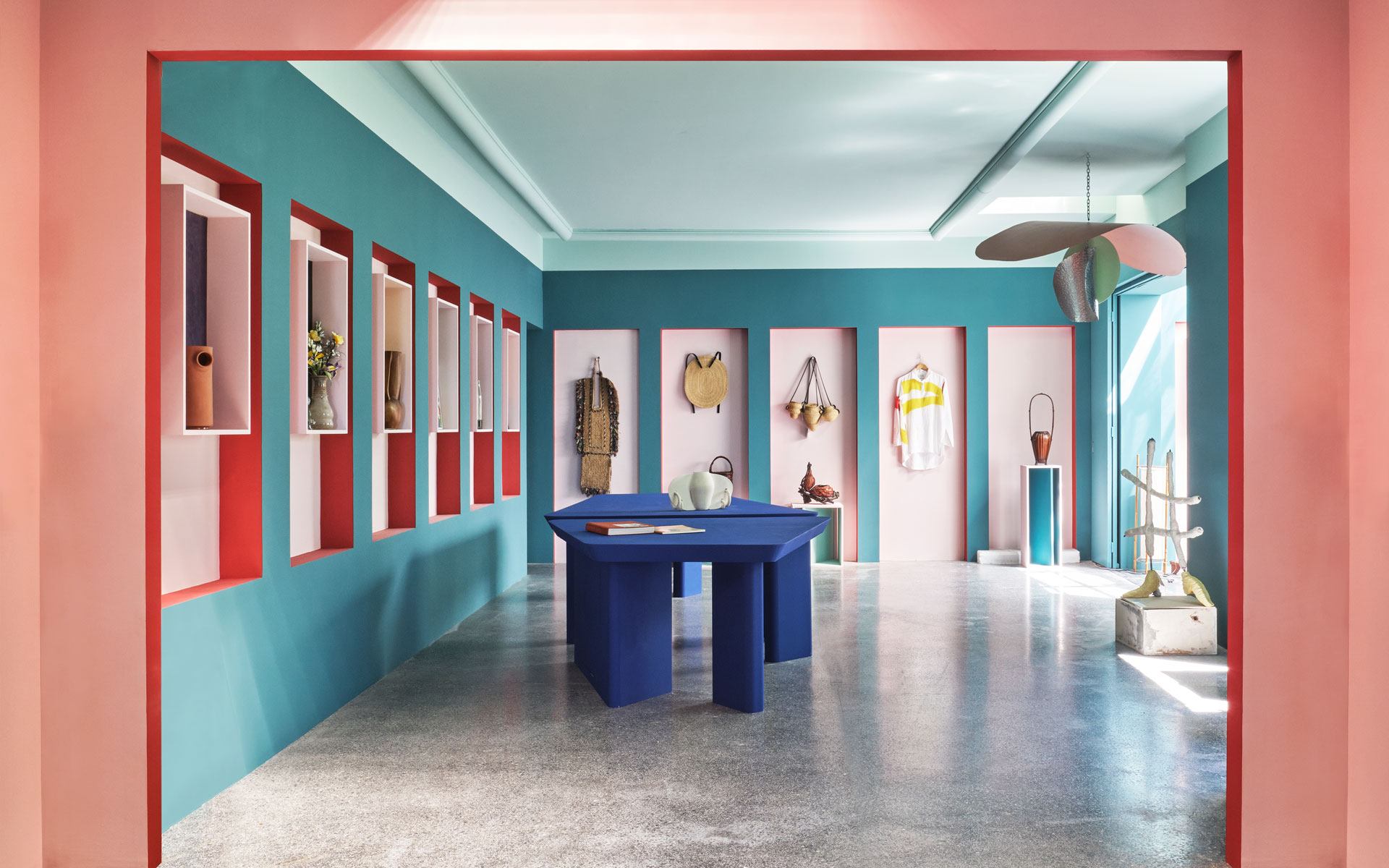 Pierre Yovanovitch Crafts a Candy-Colored Boutique for the 15th Annual Design Parade Hyères
For this year's shop at Villa Noailles on the French Riviera, the interior architect translated a geometric garden into a vibrant showcase for work by rising talents
Between Marseille and Saint-Tropez lies a coastal town that in comparison to its tourist-filled neighbors is remarkably untouched. For art and architecture lovers, Hyères is a gem of the French Riviera and its Villa Noailles, in particular, a cultural trove. Originally built in the 1920s by architect Robert Mallet-Stevens for modern art patrons Charles and Marie-Laure de Noailles, the home is now a thriving arts center. This July, the Design Parade Hyères, an annual spotlight of up-and-coming talent held at the villa, celebrates its 15th anniversary.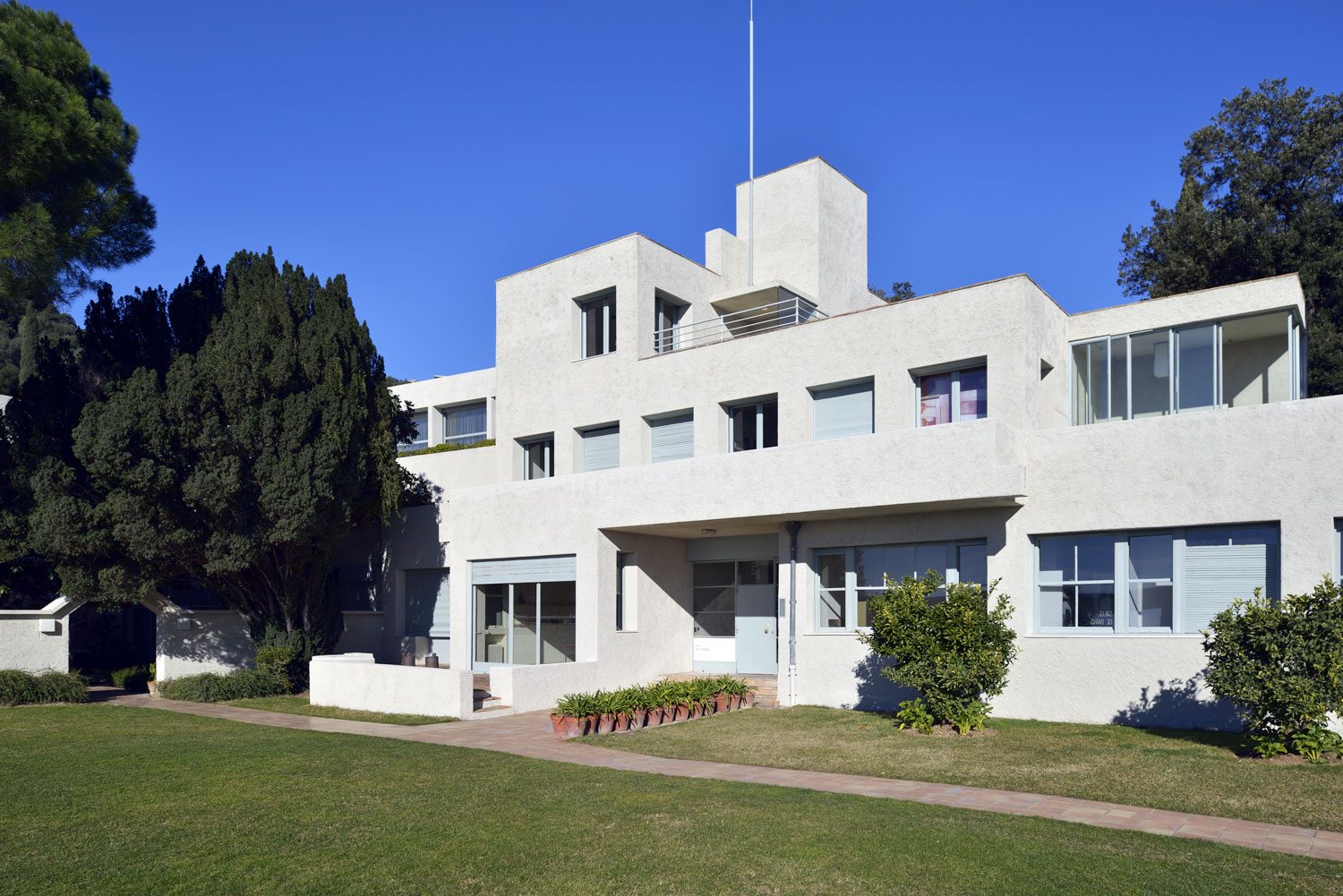 Special this year is the redesign of the striking boutique, crafted once again by acclaimed international interior architect Pierre Yovanovitch, who has a long-standing relationship with the villa and its associated festivals. "The villa itself is an invitation to remake the story of Marie-Laure and Charles de Noailles, Robert Mallet-Stevens, and their friends," the French interior architect tells Galerie. "It is the type of place where one thinks that one should have been there at the time and been a part of the story."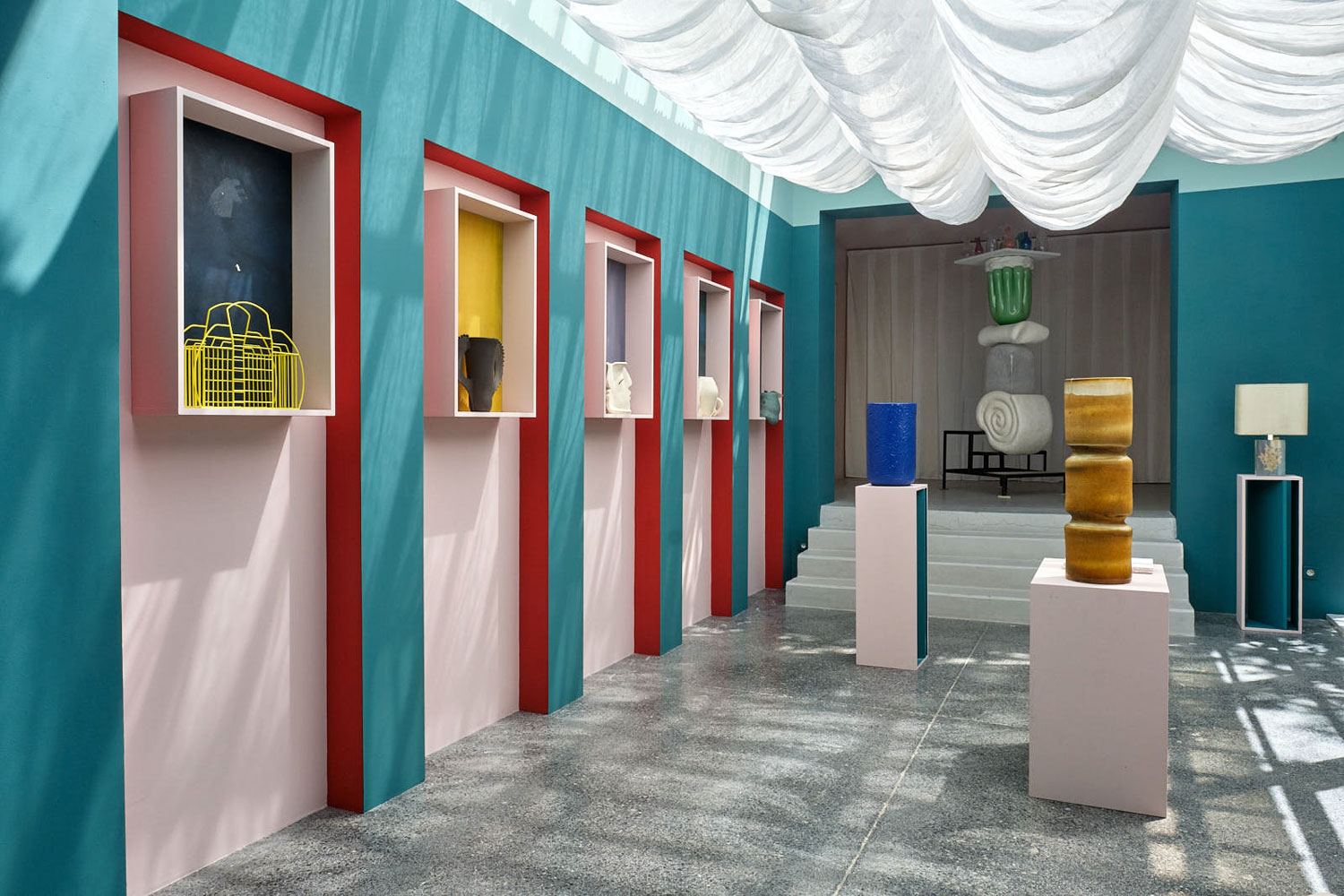 After serving as jury president of the 2018 Design Parade Toulon, Yovanovitch redesigned the interior of the Hyères boutique in 2019 and again in 2020. For both iterations, Yovanovitch took Villa Noaille's unique Cubist garden, which, he says, "occupies a strange space between garden and architecture," as his launching point. Emulating the plot's square and rectangular plantings are geometric, in-laid architectural elements, which give the boutique's products a shadowbox surround.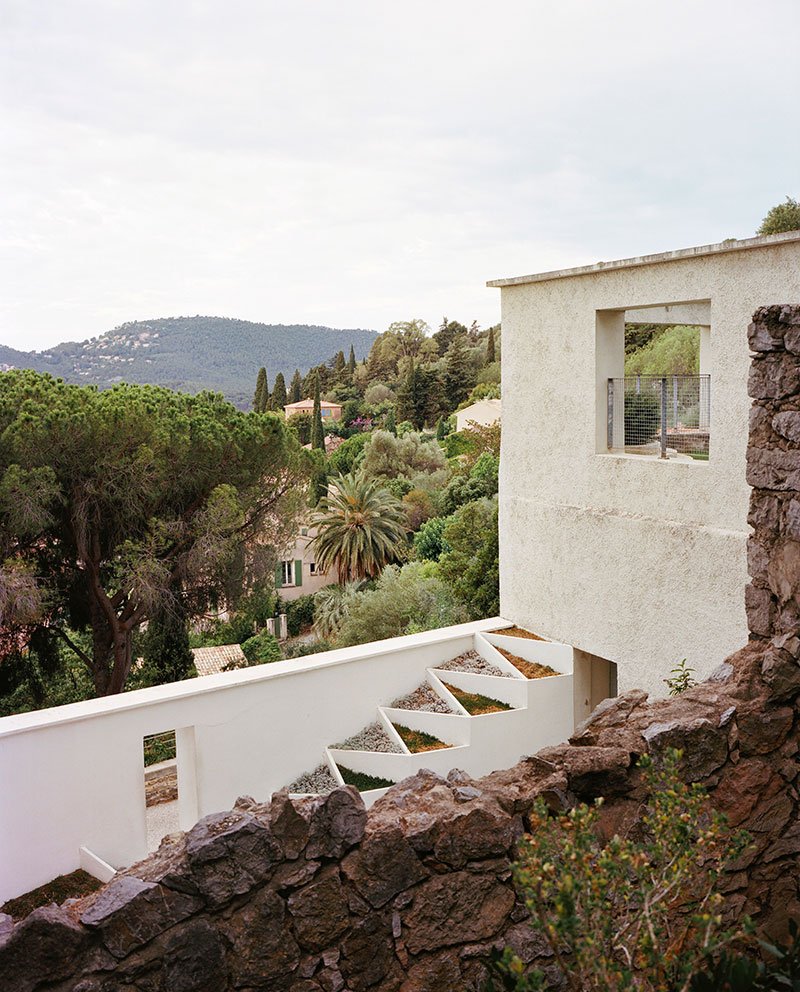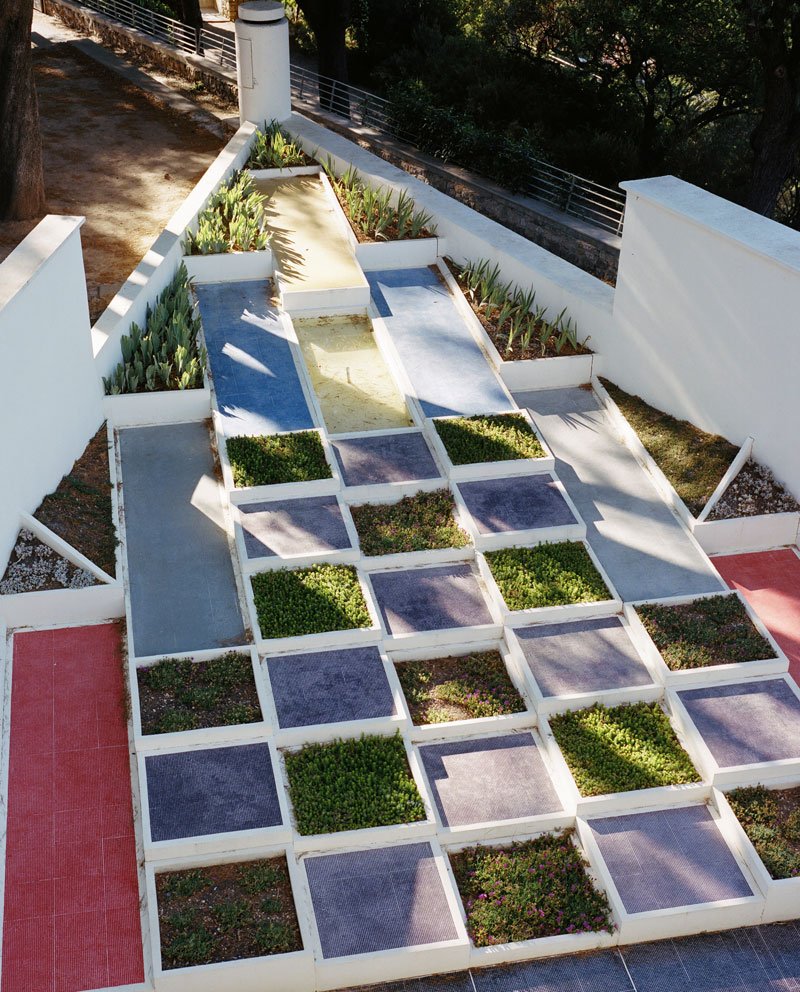 "It is the type of place where one thinks that one should have been there at the time and been a part of the story"

Pierre Yovanovitch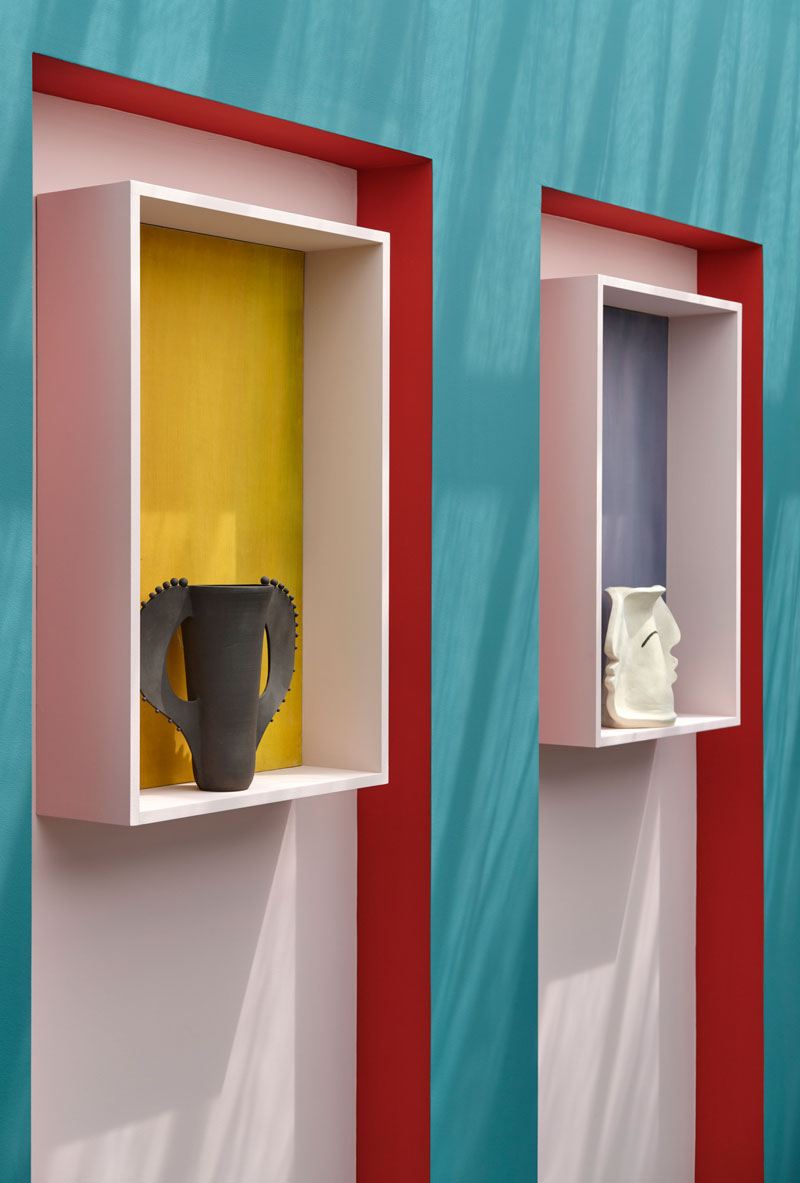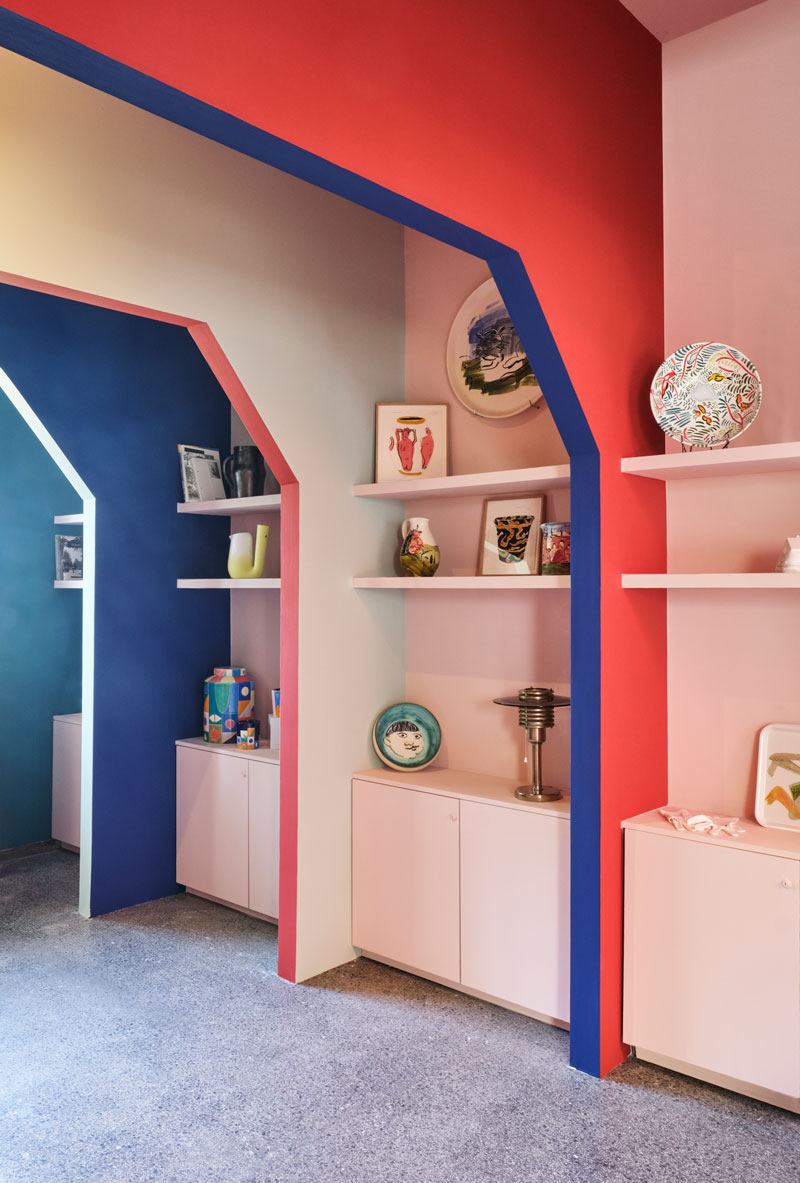 Playing off of the garden's use of primary colors, Yovanovitch transformed the interior with his signature candy-toned hues, its 2020 palette even bolder than the year prior. "We incorporated variations of blue hues to add a sense of depth and tranquility to the space and create a serene backdrop to allow for the colorful vignettes to really stand out," he says. While a central table serves as a royal-blue focal point, the walls and accents are in more nuanced shades like muted turquoise, seafoam green, cotton-candy pink, and salmon. "I wanted the layout and colors of the space to showcase the displayed design objects to their fullest potential while also offering a lively, joyful area for people to convene."
Graziella Semerciyan gallery curated this year's product assortment, which includes works by former Design Parade finalists, as well as those from sister festivals supporting fashion, photography, and more. The range of objects on offer includes dark ceramics made by Hélène Labadie that are inspired by those of 1950s masters like Jacques Blin, ecological swimsuits by Atelier Bartavelle x Twice Studio, and a new beach towel collaboration from Villa Noailles, artist Florent Groc, and La Serviette Paris.
The thoughtful mix of offerings is synonymous with Hyères itself, where myriad styles and eras delightfully coexist. "The city is a source of amazement; it is a true palimpsest of many periods, starting from the most ancient to medieval to the Belle Epoque and the modernist," says Yovanovitch. "What I like most about it is that it has not been gentrified like many cities on the coast and has kept its quintessential multicultural Mediterranean character. In addition, it is located on one of the nicest parts of the coast with marvels such as Porquerolles a stone's throw away."
The Villa Noailles Pierre Yovanovitch–designed boutique will be open until the International Festival of Fashion, Photography, and Fashion Accessories in April 2021.
Next Post