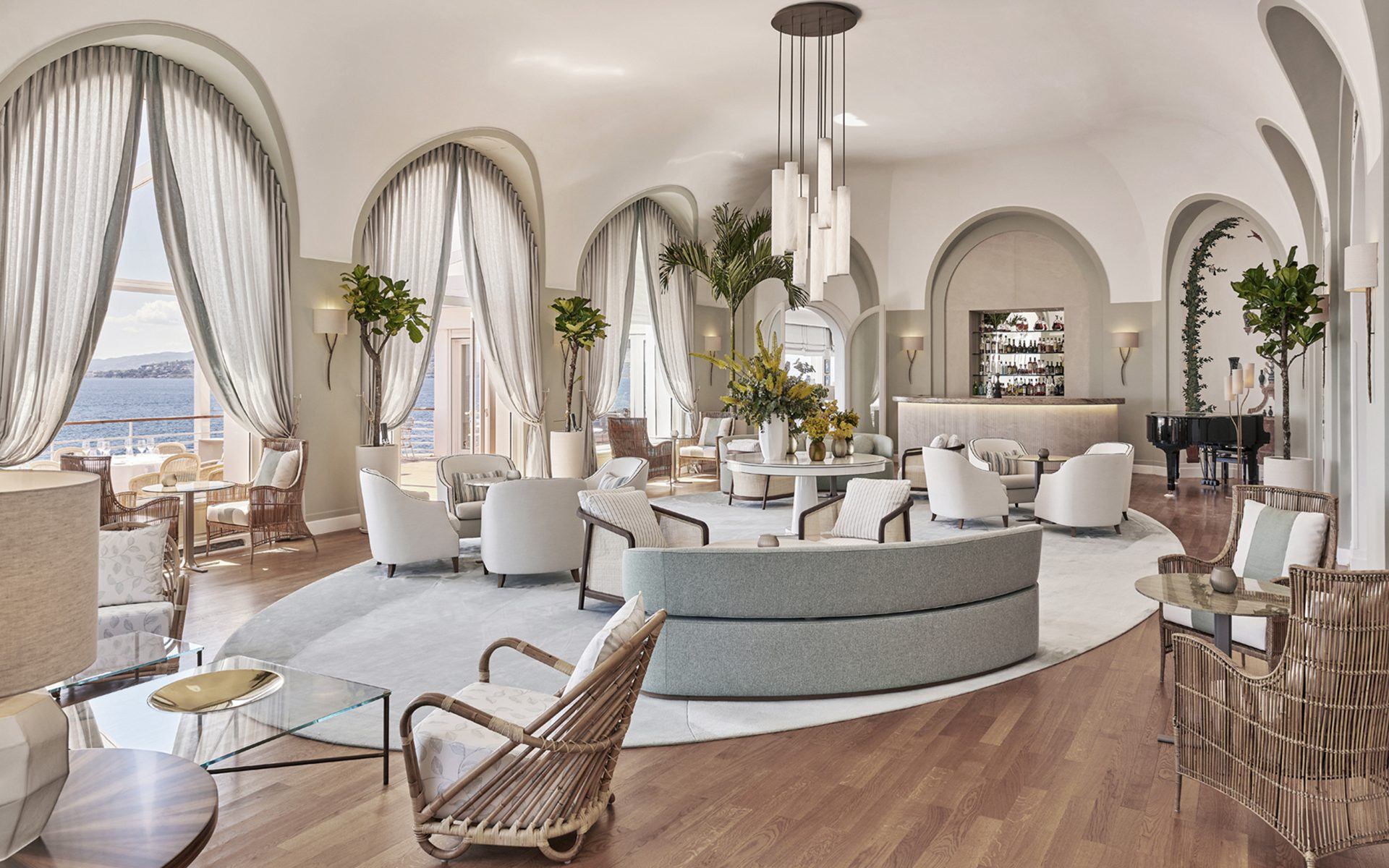 Hôtel du Cap-Eden-Roc Reopens with New Patricia Anastassiadis–Designed Restaurants
The Brazilian architect reconfigured three dining spaces as part of the glamorous French resort's 150th anniversary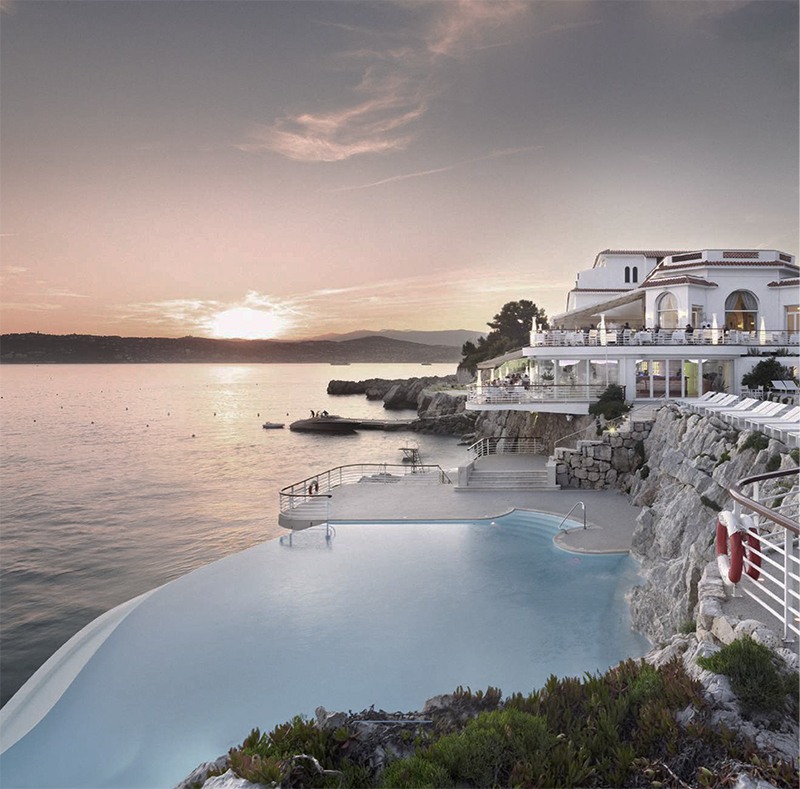 Since it first opened its grand doors in 1870, the Hôtel du Cap-Eden-Roc in Cap d'Antibes, France, has welcomed a sophisticated parade of creatives, royalty, and glamorous jet-setters. A jewel of the French Riviera, the palatial resort attracted such visitors as Pablo Picasso, Nobel Laureate George Bernard Shaw, Ernest Hemingway, Gertrude Stein, and F. Scott Fitzgerald, among many others, and for decades it has been the favorite playground of movie stars in town for the Cannes Film Festival. It even provided a memorable backdrop for Slim Aarons's captivating photos of high society and a dreamy setting for Karl Lagerfeld's 2011 Chanel Cruise collection fashion show.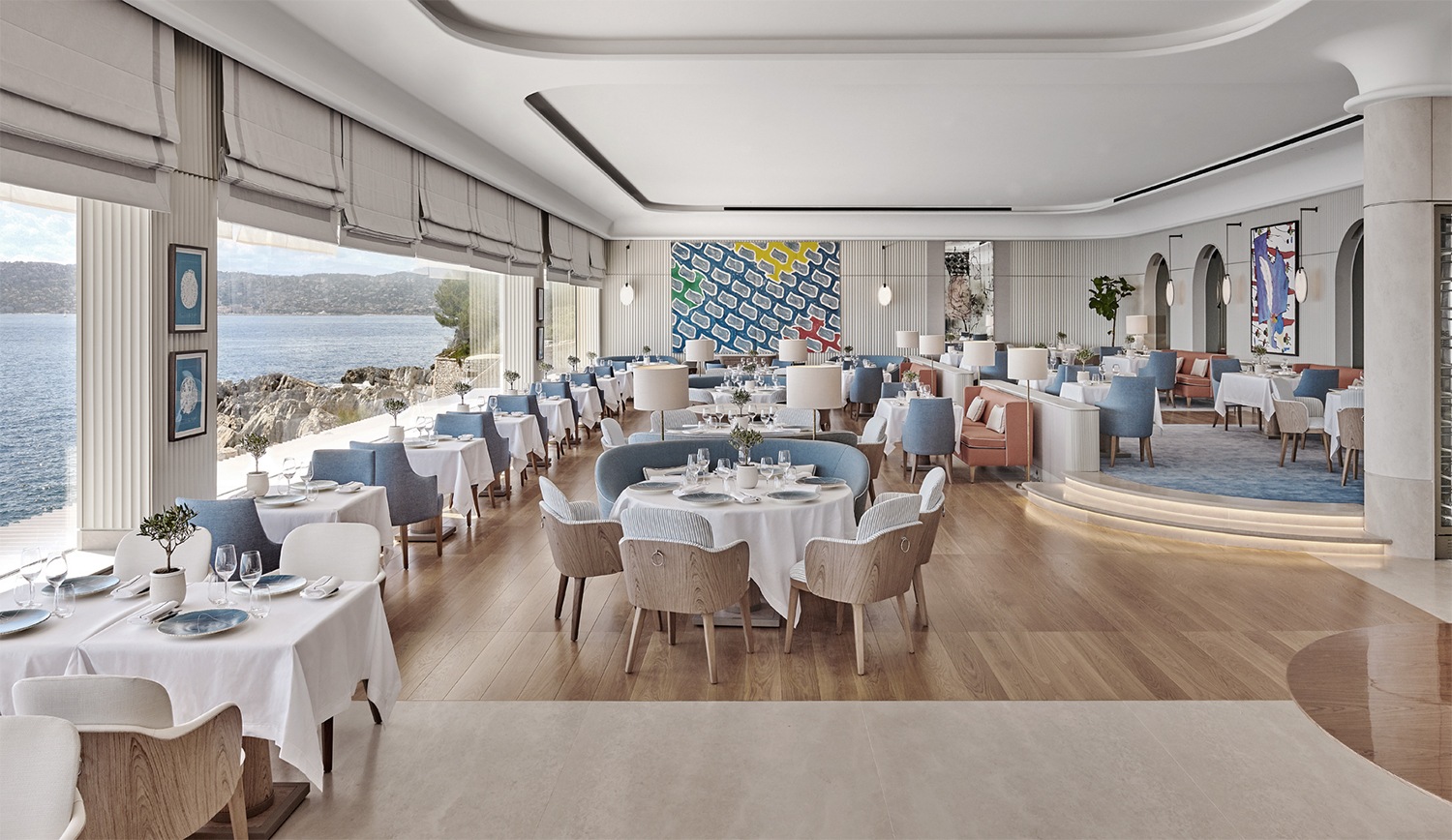 Today a part of the Oetker Collection of luxury hotels, the Hôtel du Cap-Eden-Roc is celebrating its 150th anniversary with a number of tantalizing guest experiences, particularly in its exalted restaurants, where Le Bristol Paris's Michelin three-star chef, Eric Frechon, has helped cultivate several new menus to be served in dining rooms masterfully refreshed by Brazilian architect Patricia Anastassiadis.
"It has been an honor for me to be invited to contribute to such an important milestone in the history of the hotel's design and architecture," Anastassiadis said in a statement announcing the resort's July reopening. "It has been truly enchanting to work on a project that provides us with affectionate stories that still resonate within the property. I took time during my many visits to Cap d'Antibes to listen to its sound, enjoy the silence, and sink into its essence. Our redesigned areas are nothing but a conversation between past and present in this place with remarkable heritage."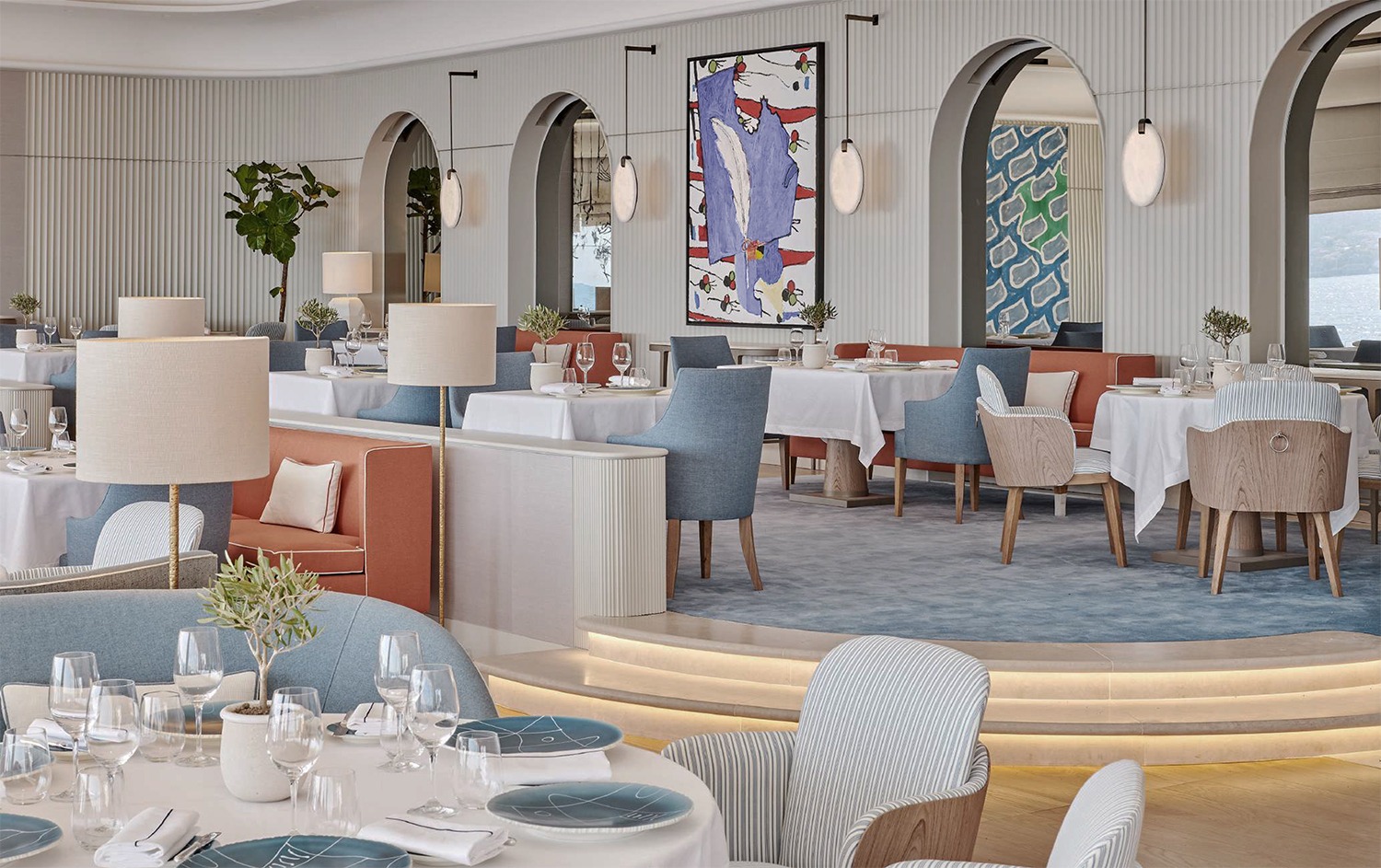 The hotel's seaside locale is reflected in the serene refresh of Bar La Rotonde, the Eden-Roc Grill, and Louroc Restaurant, where custom furnishings and textural additions are in a soft palette of cream, blue, and gray. At Louroc, corrugated wood panels were designed to echo the waves and pops of coral mimic the breathtaking sunsets that paint the horizon.
While preserving long-standing architectural elements, such as the trompe l'oeil walls and towering arches, Anastassiadis crafted new furnishings, including the Riviera sofa, Eden-Roc chair, and Audrey console specifically for the project.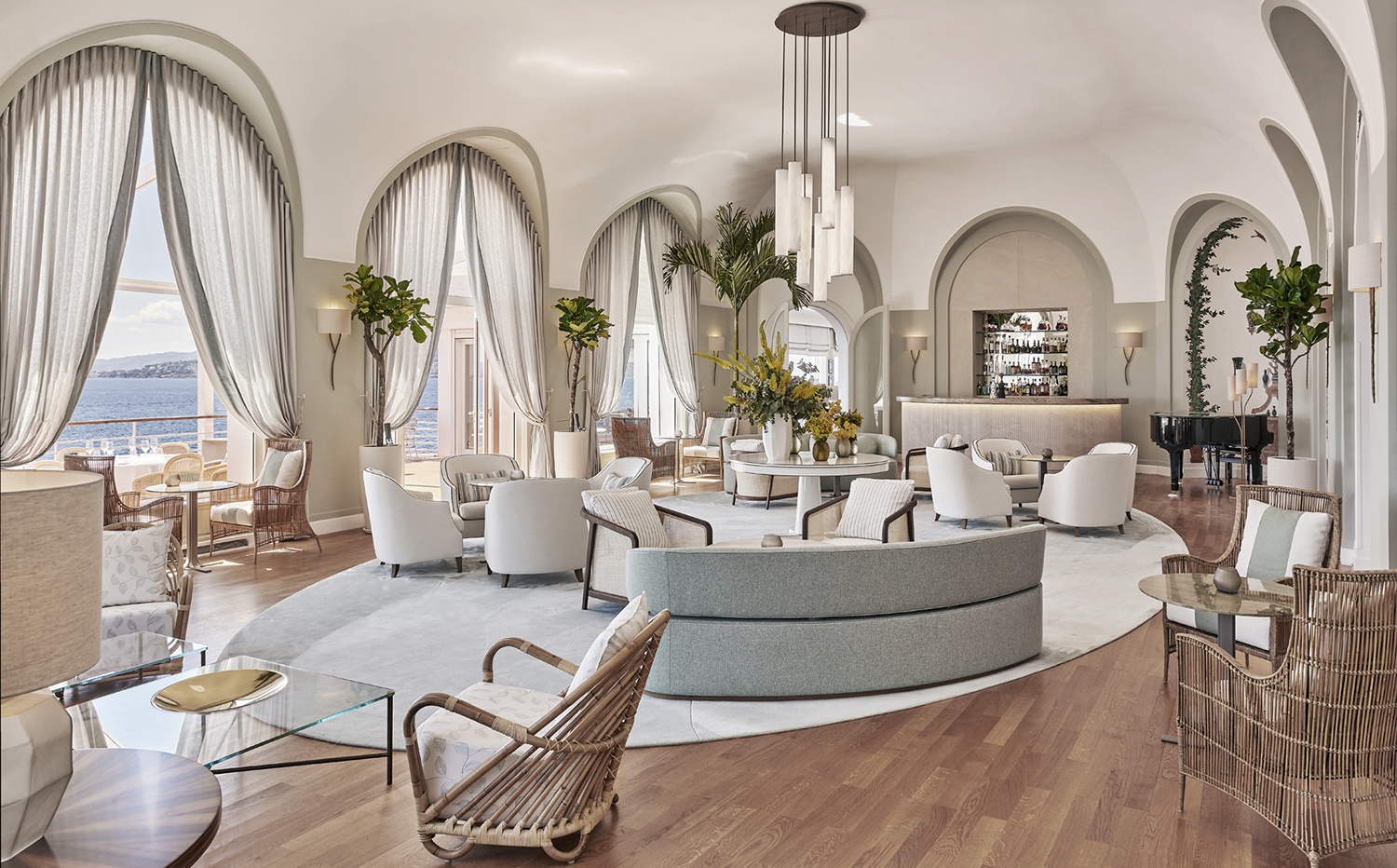 La Rotonde's oval-shaped floor plan was carried through to furnishings and rugs, where rounded edges abound. The sinuous design was crafted specifically to allow guests to flow freely throughout the space, encouraging a new era of air kisses and meet-and-greets. Paris-based Atelier Alain Ellouz made the alabaster luminaries, which are meant to capture the feeling of moonlight.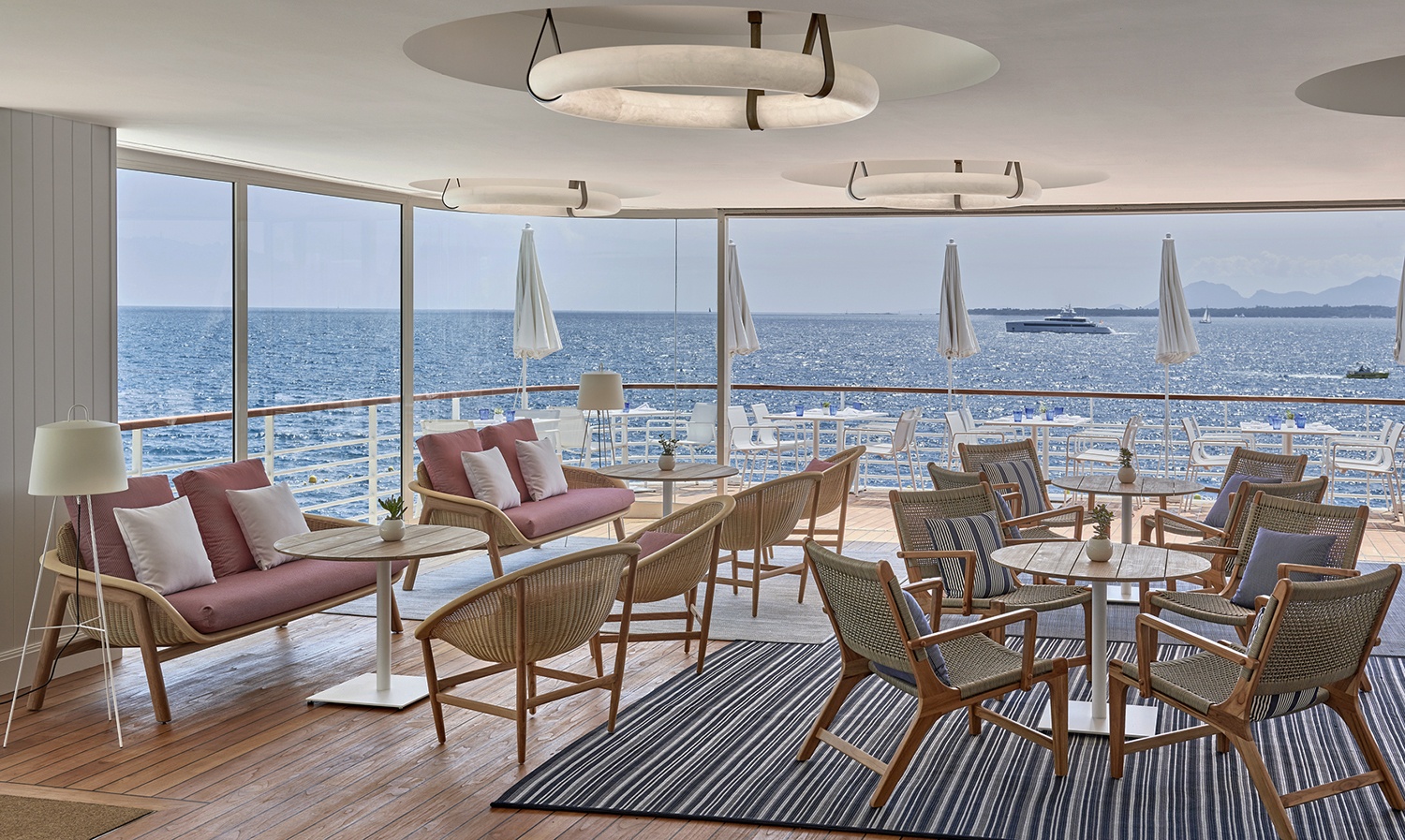 Mediterranean hues play prominently in the Eden-Roc Grill, evoking the eatery's poolside setting. "The shades of blue and green that respectively recall the color of the ocean and the flora of the French Riviera are imprinted in my memories ever since my childhood," Anastassiadis said. "My family and I used to visit a destination near the Hôtel du Cap-Eden-Roc because my uncle used to live near to Cap d'Antibes. This is why, for me, this project is all about memory and its many layers."
Next Post