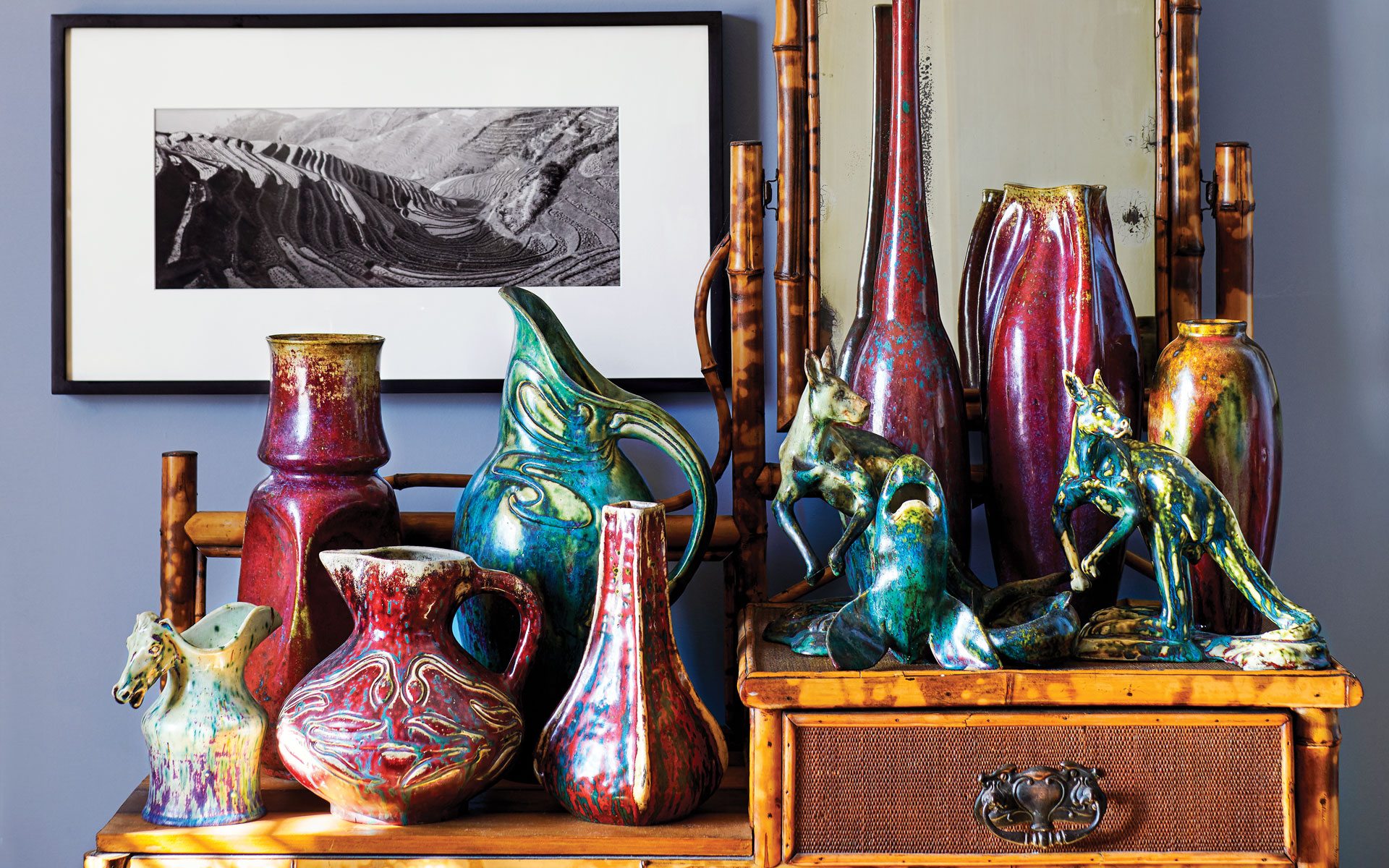 Peter Marino Opens Up About His Extensive Collection of Adrien Dalpayrat Ceramics
The ever-unconventional architect explains his passion for pieces by the Belle Epoque ceramist whose work marries exquisite sculptural form with dazzlingly modern glazes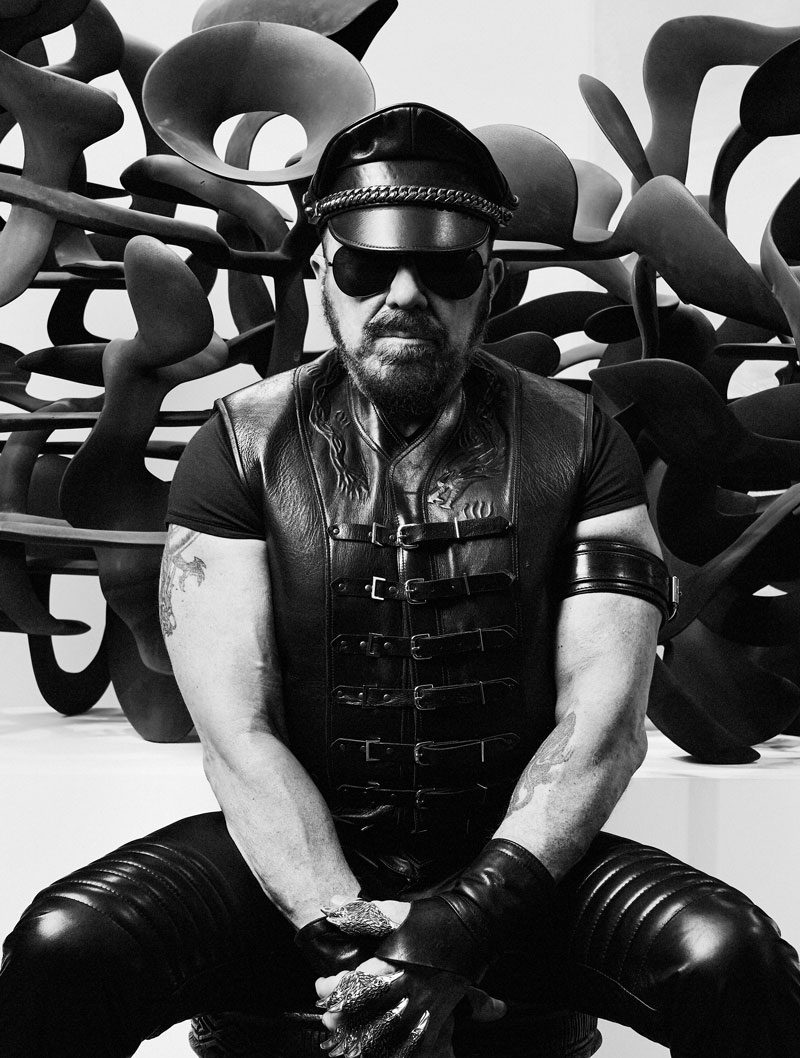 Peter Marino is a man on a mission. The New York–based architect, who is nearly as famous for his voracious collecting as he is for masterminding dozens of distinctive—often art-filled and always coolly seductive—boutiques for Louis Vuitton, Chanel, Dior, Fendi, and other luxury brands, is, as he puts it, "trying to aim a little light on ceramics."
Specifically, Marino has long been obsessed with a handful of French ceramists of the late 19th and early 20th centuries whose work embodies the Belle Epoque's rich stew of Art Nouveau exuberance, Symbolist mysticism, and, he notes, "the early breath of modernism."
After decades of acquiring the work of masters such as Théodore Deck, Ernest Chaplet, Adrien Dalpayrat, and Auguste Delaherche, Marino has turned his home in Southampton, on Long Island's East End, into a virtual ceramics museum, with more than a thousand pieces arrayed throughout. For the most part, French ceramics from that period have "not been taken very seriously by the market," he says, adding, "although museums are starting to wake up to it."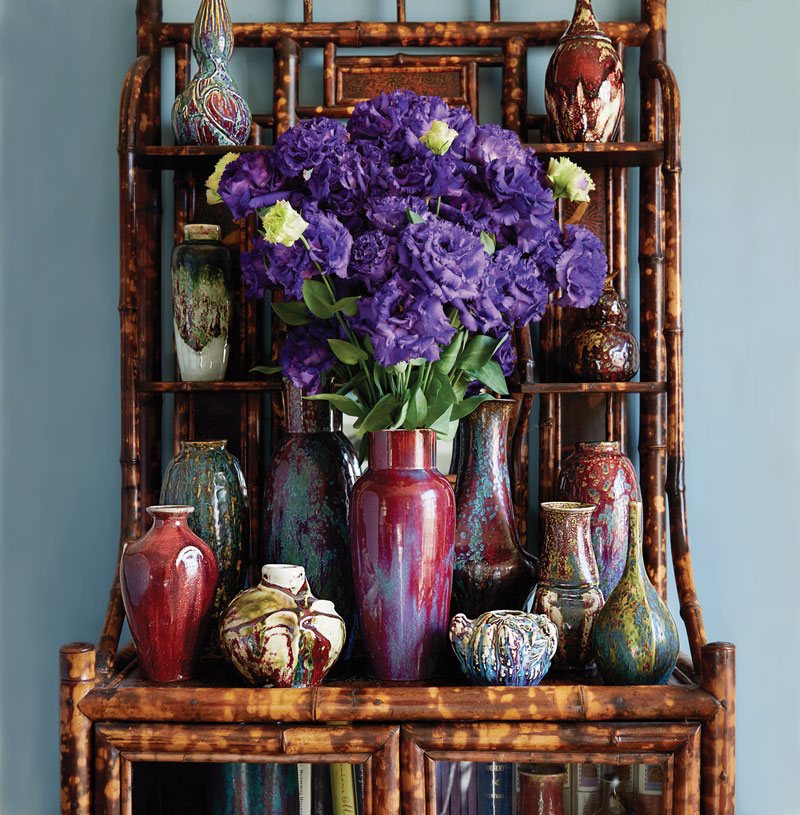 As part of an effort to expand the scholarship, Marino teamed up with curator Etienne Tornier on a book about Deck, published last year by Phaidon, that drew on the architect's extensive collection. And this fall Phaidon released a second volume by the duo, focusing on Dalpayrat. (Marino hopes to continue the series, and his "fantasy" is that people will collect the books, published in editions of 1,000, as a set.)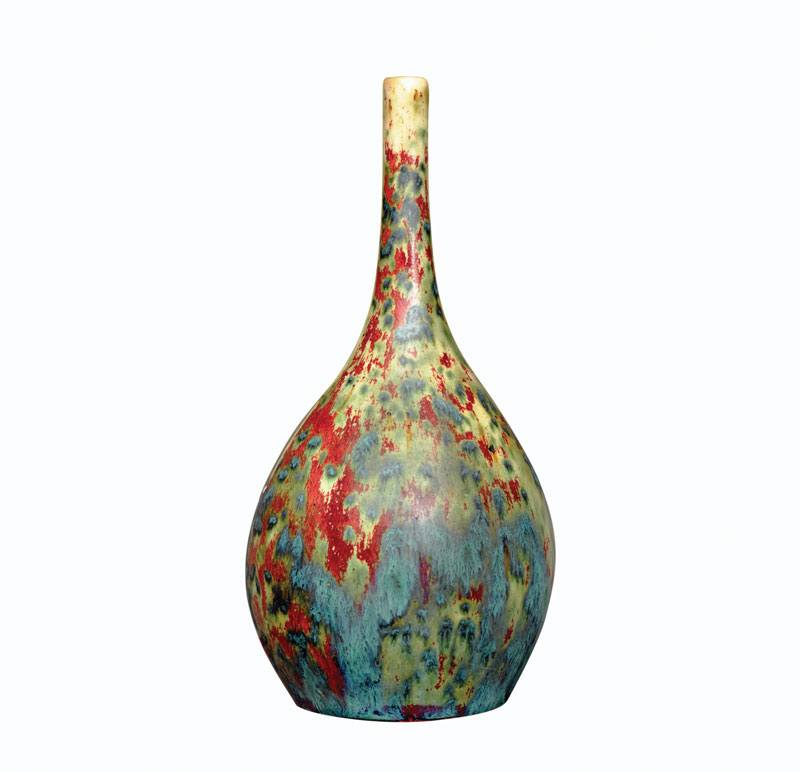 For Marino, the greatest allure of Dalpayrat's work is the sumptuous decoration he applied to his stoneware and porcelain pieces, especially the oxblood flambé glaze that he perfected in the early 1890s. The ceramist typically layered his signature color—which came to be known as "Dalpayrat red"—with drips and dapples of blue, green, and ocher, giving his surfaces a sublime complexity and depth.
"Though most of it was made 130 years ago, it's as fresh and modern as anything today," Marino says of the work by Dalpayrat, likening his glazes to chromatic waterfalls and abstract paintings. "People pay $20 million for a Gerhard Richter made with a squeegee, and I'm going, Yeah, well, I've already been there with that kind of beauty."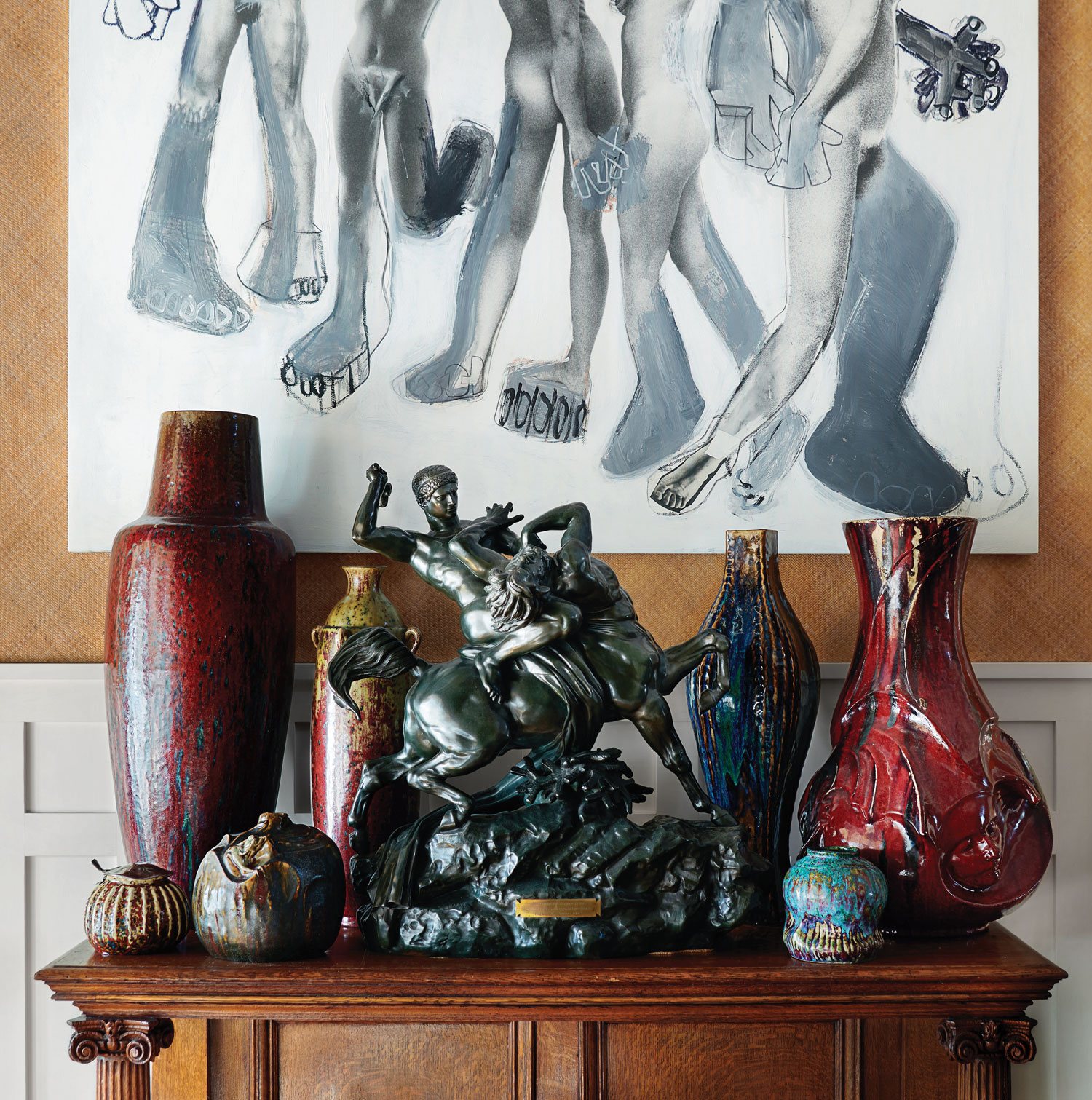 Marino was introduced to French ceramics four decades ago by his late friend Alice Stern, who came from a wealthy family of collectors in France and was forced to escape to New York during the war. Together they scoured French flea markets, where one could still find these ceramics, which "nobody was interested in," recounts Marino. They also visited dealers like Lillian Nassau in New York, where Marino first encountered the work of Dalpayrat. The attraction was immediate. "I feel aesthetically closest to the pieces that are totally abstract," Marino says. "It's like they could have been done yesterday or could have been done 2,000 years ago in China."
Like many of his contemporaries, Dalpayrat treated ceramics as more than functional objects and he believed in breaking down hierarchies and boundaries between artistic disciplines. It's an idea that resonates with Marino, who brings a passion for exquisite materials and craftsmanship as well as a connoisseur's eye for art to all of his projects, whether they're private residences or the recently completed Louis Vuitton boutiques in London, Sydney, Seoul, and Osaka or the soon-to-open Cheval Blanc hotel in Paris.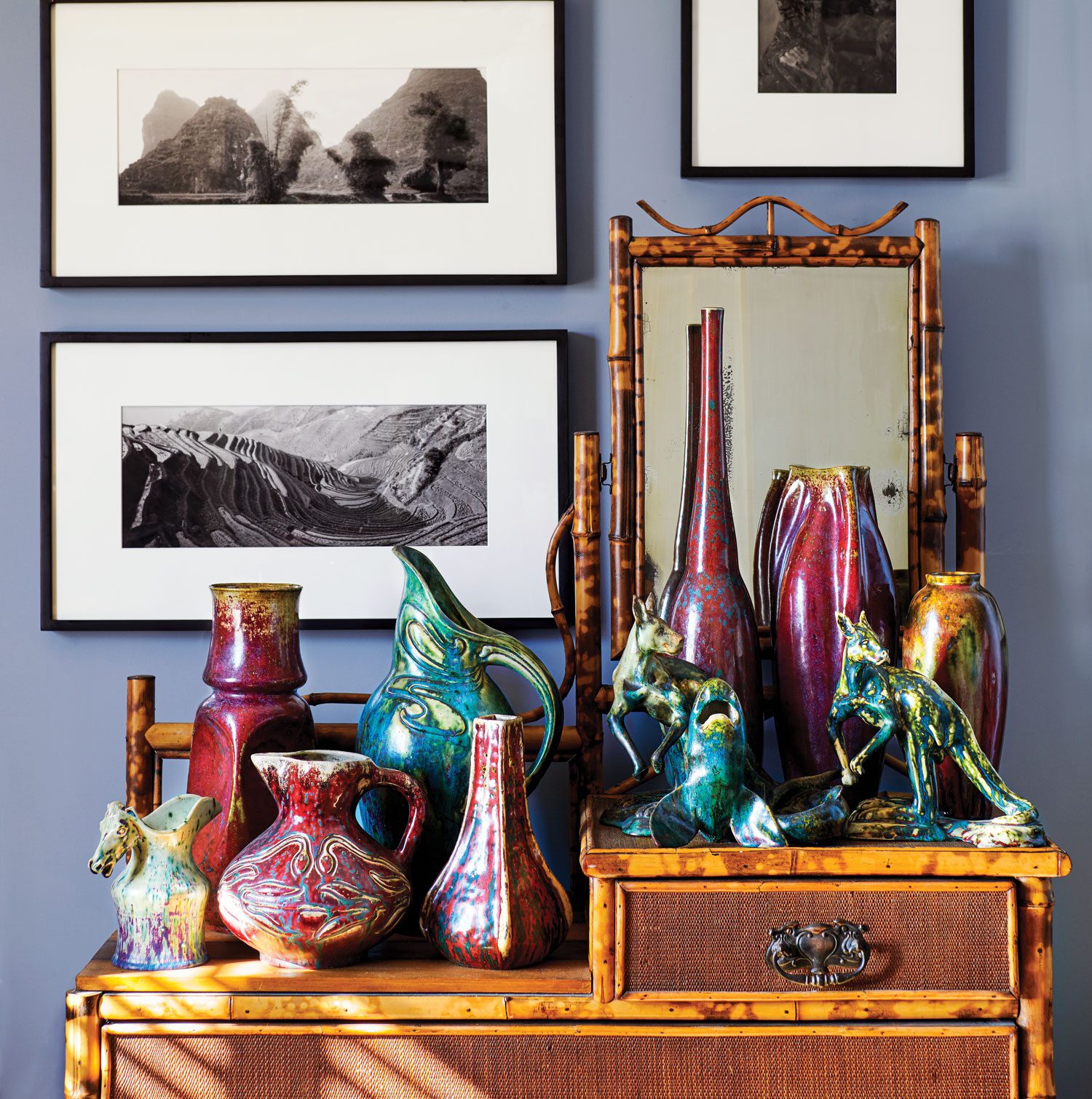 The most personal of his current endeavors is the Peter Marino Art Foundation, which will occupy the former Rogers Memorial Library, an 8,000-square-foot, late-19th-century building in the village of Southampton. Once completed—with COVID-19 delays, the expected opening date has been pushed back to late 2021—the foundation's galleries will display works from Marino's collections of contemporary art, Renaissance bronzes, and, of course, ceramics, as well as host temporary exhibitions.
His hope is that, along with the books, the foundation will help people understand the brilliant artistry of these French ceramists working at the dawn of modernism. It's also about creating a legacy—and, he adds, not wanting to "burden my daughter with everything her crazy father has collected."
Not that Marino is reining in his acquisitiveness. "Hoarders never die," he jokes. "They just keep hoarding."
A version of this article first appeared in print in our 2020 Fall issue under the headline "Style and Substance." Subscribe to the magazine.
Next Post