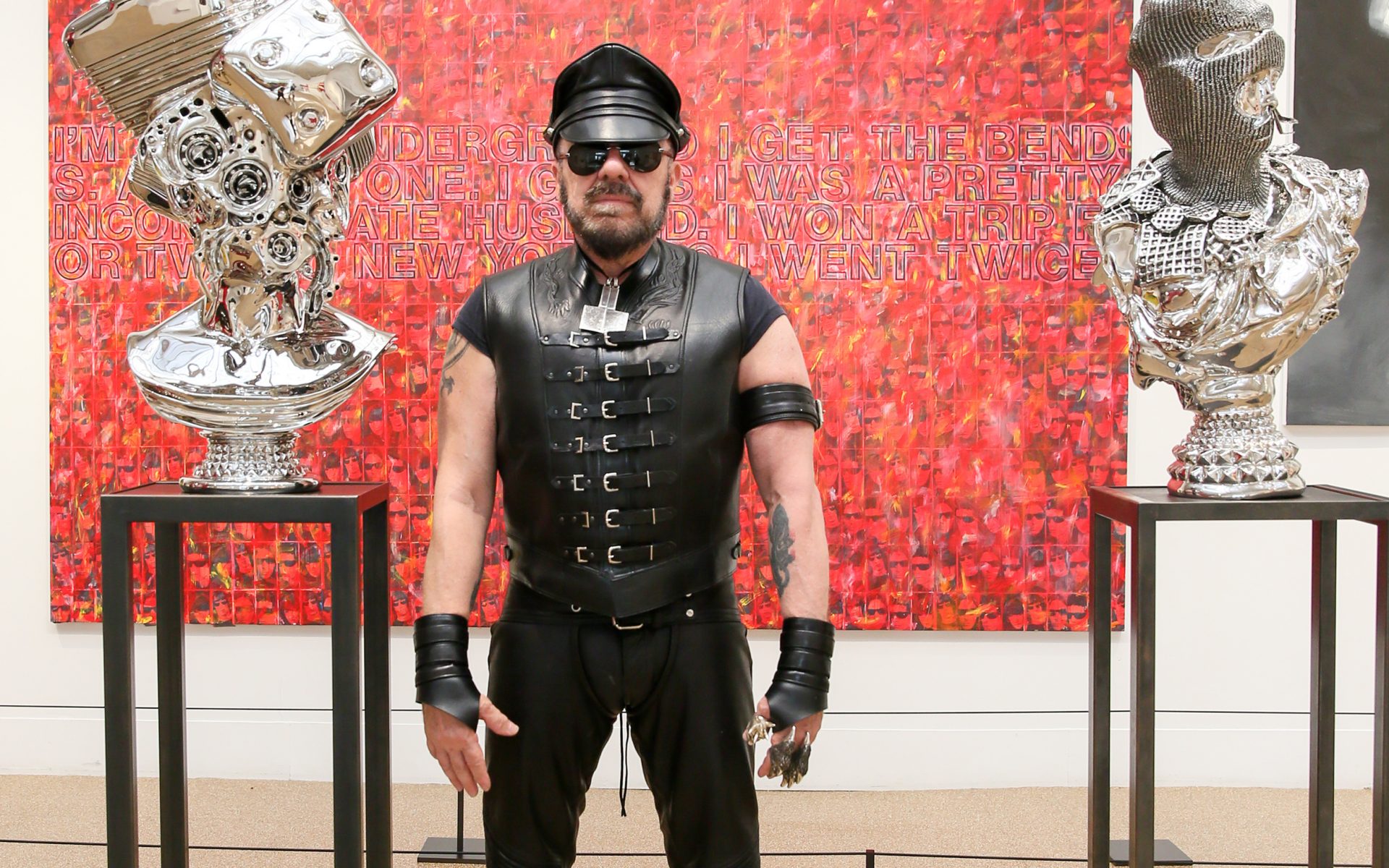 Star Architect Peter Marino to Launch Hamptons Art Foundation
During the opening reception for Marino's exhibition at the Southampton Arts Center, the renowned architect announced plans for the new art space
This past week, the art world was abuzz with the news that Peter Marino's world-class art and design collection would be showcased at the Southampton Arts Center in New York, in an exhibition titled "Counterpoint: Selections from The Peter Marino Collection." As if that weren't enough, Marino revealed to his well-heeled guests on Friday during the opening reception that he had purchased the building next door, the former Rogers Memorial Library, and intends to turn it into the Peter Marino Art Foundation.
Built in 1895, the two-story, neo-Gothic manor was designed by R. H. Robertson to house the Rogers Memorial Library, which occupied the building until 2000, when the space was purchased by the Parrish Art Museum. Then Parrish decamped to its Herzog & de Meuron–designed building in 2012 and unloaded the landmark, which sat vacant until last year, when e-tail behemoth One Kings Lane opened a pop-up on the 3,500-square-foot ground floor.
"I was distraught at what had happened to the building," Marino told the crowd. But now, coming full circle, the nearly 8,000-square-foot building will once again be used as a cultural community space.
The foundation will host public exhibitions based on Marino's private collection as well as feature local guest artists in temporary shows. There will also be a series of educational programming aimed at younger audiences and students in conjunction with the Southampton Arts Center.
Recommended: Inside Louis Vuitton's Peter Marino-Designed Flagship in Paris
Peter Marino knows a thing or two about art. Since founding his namesake New York firm in 1978, he has become known not only for his glamorous design touches (he masterminded some of fashion's most incredible boutique stores, from Louis Vuitton to Chanel) but also for his artful approach to interiors and his seamless integration of site-specific art commissions in his projects.
The self-proclaimed "Leather Daddy" picked up a penchant for art collecting in the late '70s, when, so the story goes, Andy Warhol gifted him a painting for renovating his Upper East Side apartment. After four decades, that collection has expanded to include thousands of pieces by the likes of blue-chip artists—Warhol included—as well as emerging talents.
"Counterpoint," which runs through September 23, features works that made a personal impact on Marino, well as some by artists who stood out in art history. Four chambers divide the art selections into distinct groups: the Treasury Room, which juxtaposes photographs by Robert Mapplethorpe with Marino's elegant bronze boxes; the Modern German Art Gallery, featuring such contemporary talents as Anselm Kiefer; the Pop Gallery, which includes the likes of Damien Hirst and Richard Prince; and finally, the Gardens Gallery, where guests will find François-Xavier Lalanne's bronze sheep dotting a faux lawn. (The monumental photograph behind is of Marino's own garden in Southhampton).
Construction for the new art foundation will begin in September 2019. In the meantime, Marino is working on another major art project: a new, 8,500-square-foot space for the Lehmann Maupin gallery and the vice chairman of the Blackstone Group director J. Tomilson Hill's private art foundation—both of which will be housed in Michael Shvo's controversial Chelsea building, dubbed the Getty.
"Counterpoint: Selections From The Peter Marino Collection" will be on view at the Southhampton Art Center through September 23. 
Next Post