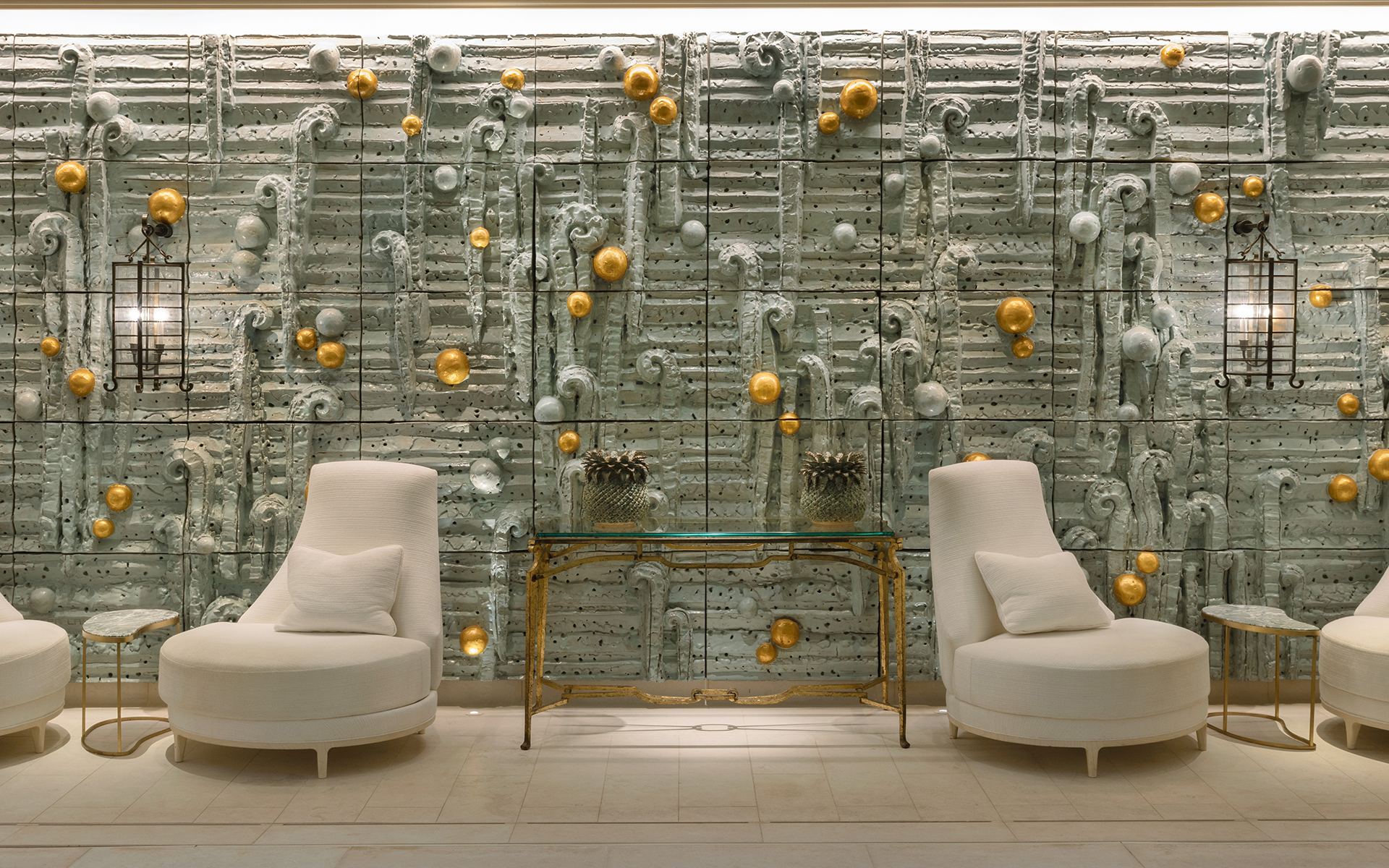 How Master Ceramic Artist Peter Lane Creates His Captivating Works
The New York artist's beautiful new monograph illustrates how he pushed appreciation for the medium on a global scale
A leading light in the world of ceramic art, Peter Lane has built an impressive oeuvre by creating dazzling installations, sculptural furnishings, and one-of-a-kind accent pieces for a host of notable clients across the art and design space. Designer William T. Georgis, for instance, was among the first to commission Lane to create a large-scale piece, followed by Peter Marino, who tapped him to craft custom works for his Chanel boutiques. A major milestone occurred in 2017, when Chahan Minassian unveiled Lane's largest work to date: a monumental installation at the Hôtel de Crillon in Paris that spanned nearly 100 feet.
Named one of Galerie's 2022 Creative Minds earlier this year, the New York–based talent is now pulling back the curtain on his practice by publishing a gorgeous limited-edition monograph called Peter Lane: Clay (Scholes Press), which encompasses the intricacies of his largely self-taught methodology. While they vary in size and scale, Lane's wall works, lamps, tables, and other objects are united in their tactile aesthetic and ethereal glaze treatments that have an imperfect, wabi-sabi quality to them. "I like to imagine that my sculptures express the joy I feel when I'm working," he explains.
Over the past few months, Lane has been busy doing speaking engagements, book signings, and exhibitions across United States and Europe. Best of all, those who want a piece of his work can get in on the action on November 30, when Paris auction house Piasa will hold a sale "Brooklyn Ceramics Curated by Peter Lane," which features works by up-and-coming talents as well as ravishing pieces by Lane himself. Below, Galerie caught up with Lane to answer some questions about the book.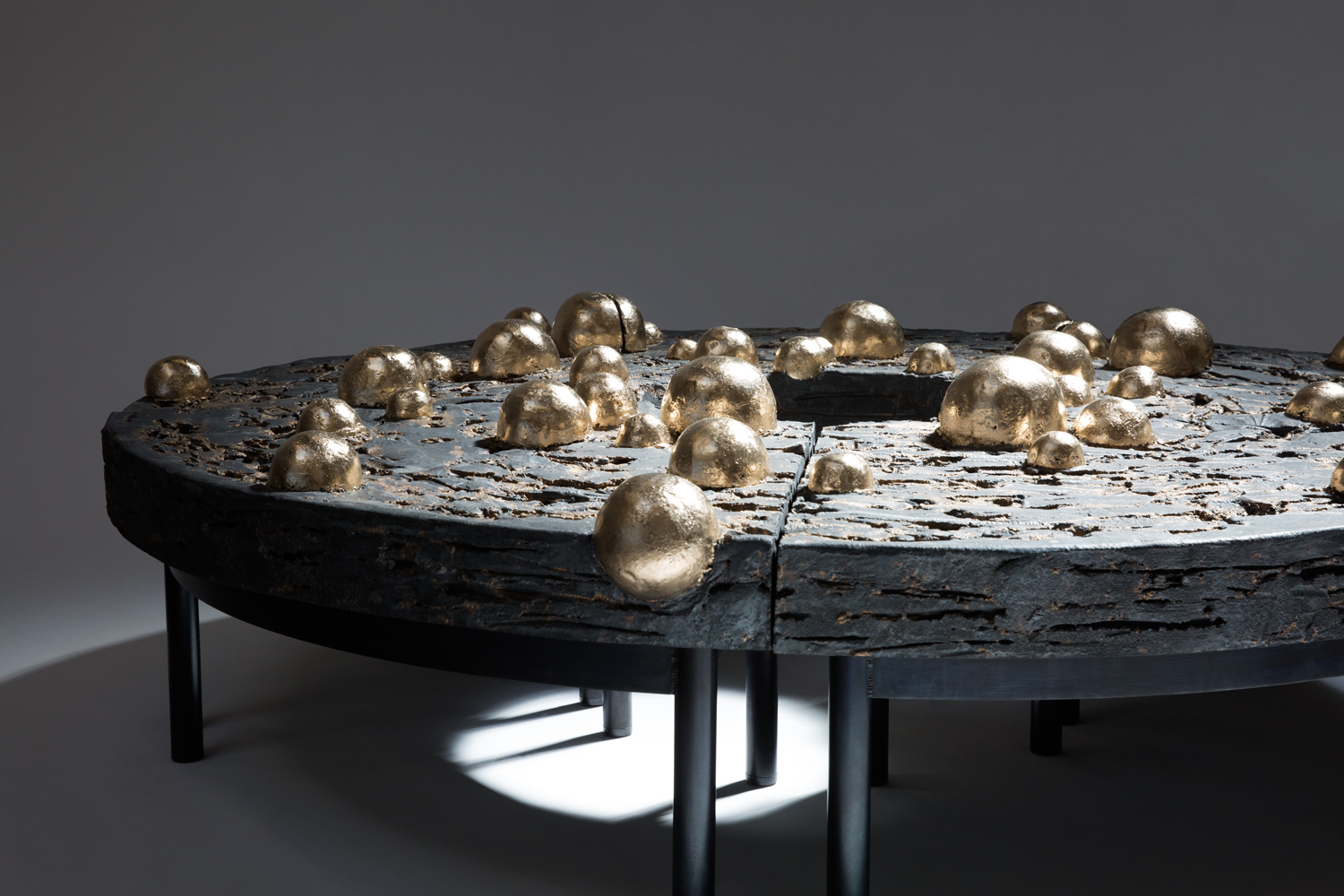 Galerie: How did the idea for the book come about?
Peter Lane: So many of my works are in private homes, and I don't feel like many people understand the true scope of my practice. Doing the book is my way of communicating the variety and scale of my projects.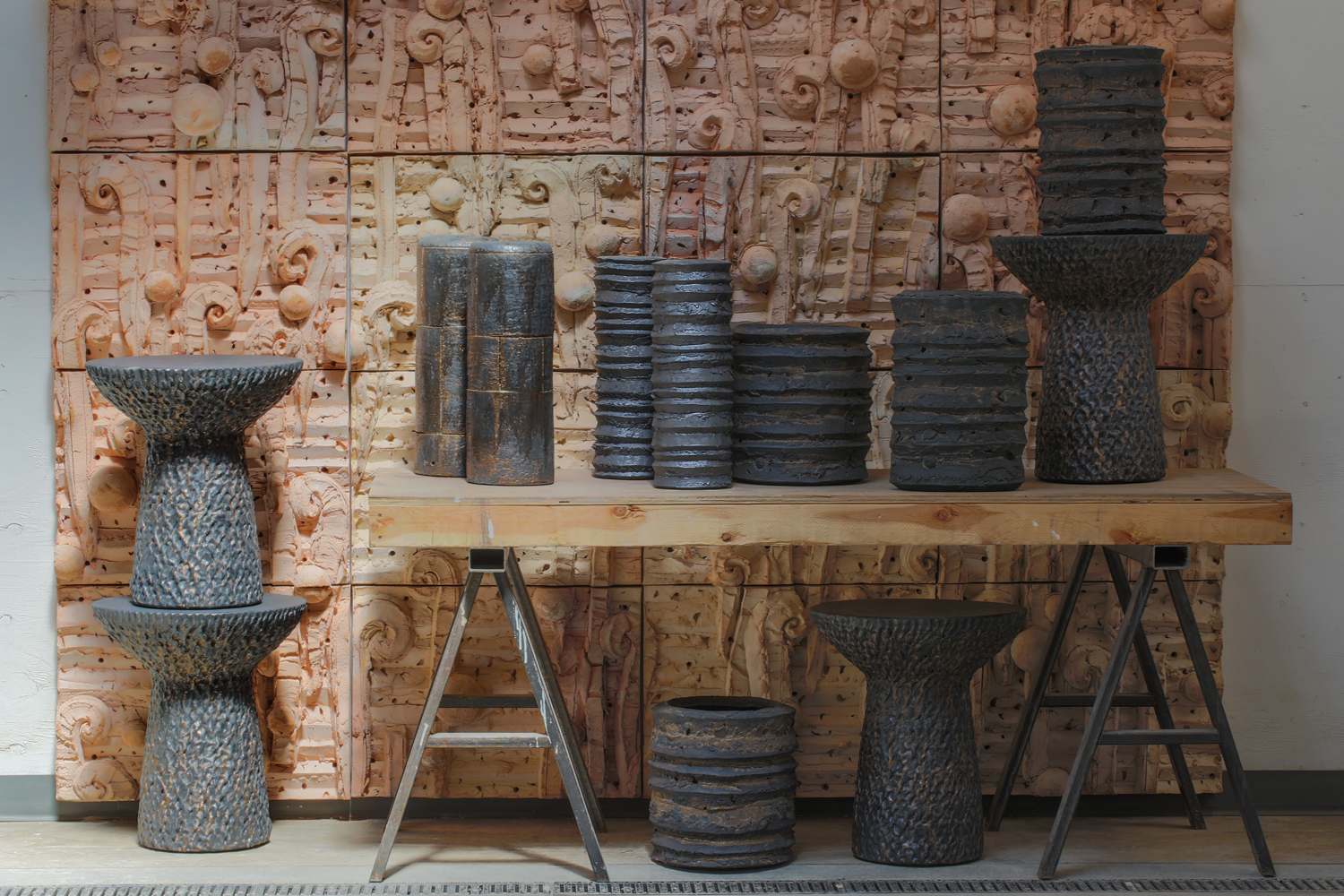 What was the biggest challenge in putting the book together?
Honestly, there were no challenges. It was a lot of work by a committed team over nearly two years. It was truly a labor of love. I am so fortunate to have found a great designer in Reed Seifer, and have had 12 years of photography by Jeff Klapperich. Alexandra Zielinska did an incredible job editing.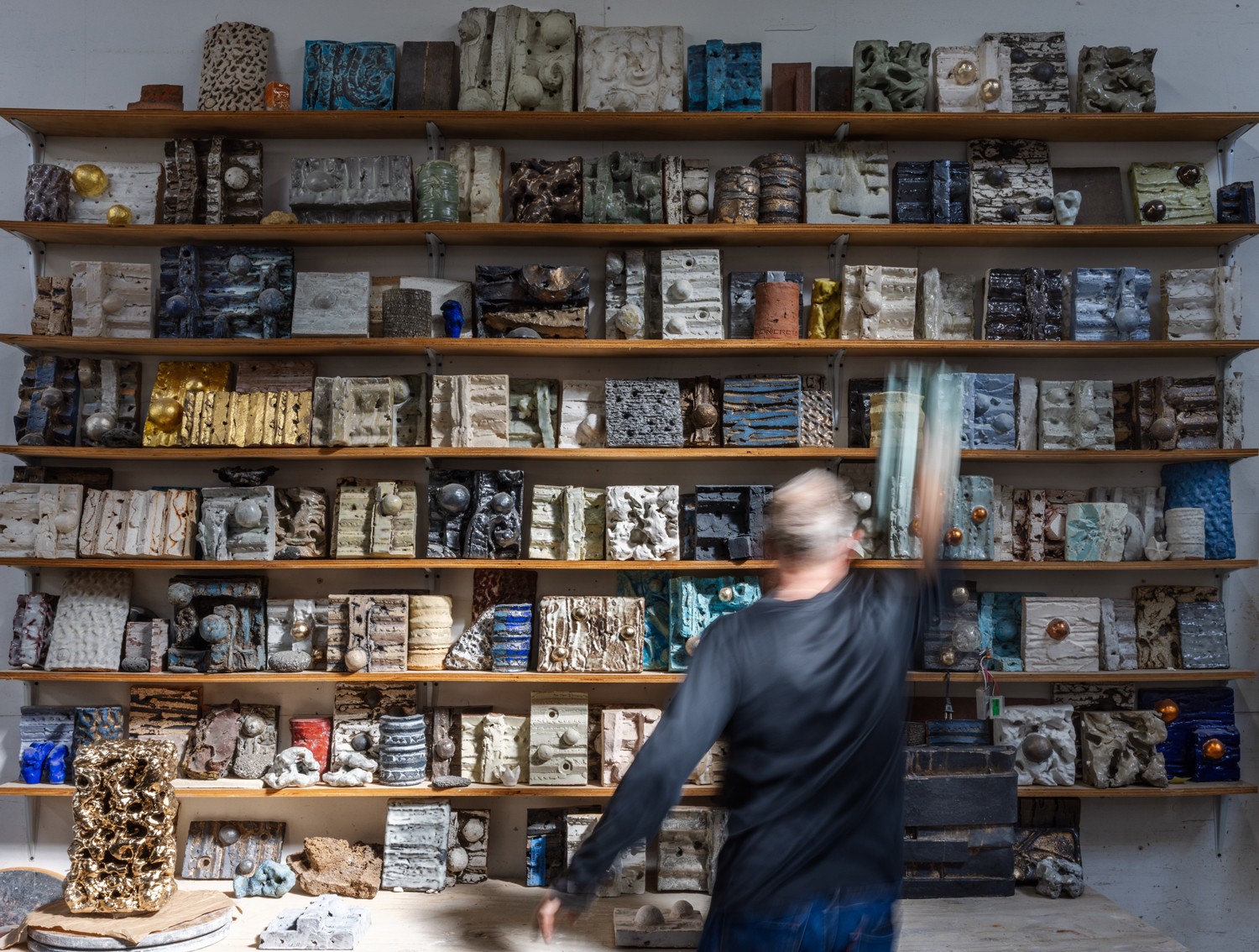 Whose essay in the book surprised you the most and why?
I was initially surprised by Glenn Adams's essay. I was vaguely expecting a typical academic analysis, with historical precedents, seeing my work in context, etc. But he wrote about the reality of my studio practice, the day-to-day atmosphere, the dynamic with my team, and the way I approach each job. It was very much more a personal profile which I found a little unnerving, but it was the most honest approach. Visiting my studio in 2019 was the first "post pandemic" interview Glenn had made. We were all so starved for actual human contact and weren't interested in talking about abstract issues. We connected at that moment on the personal reality of my studio which I feel is very special. This approach is much more revealing about who I am as a person and as an artist.
Proudest career moment or most significant project?
I am so proud of all of my projects. Each new job presents its own challenges and complications. I'm so fortunate to have a very capable team that is attuned to the many technical difficulties we are offered. But certainly, the largest and most multi-faceted moment of my career was for Chahan Minassian's pool and spa at the Hôtel de Crillon in Paris. It remains the largest single piece I've built, and was so very particular in terms of every element in its design.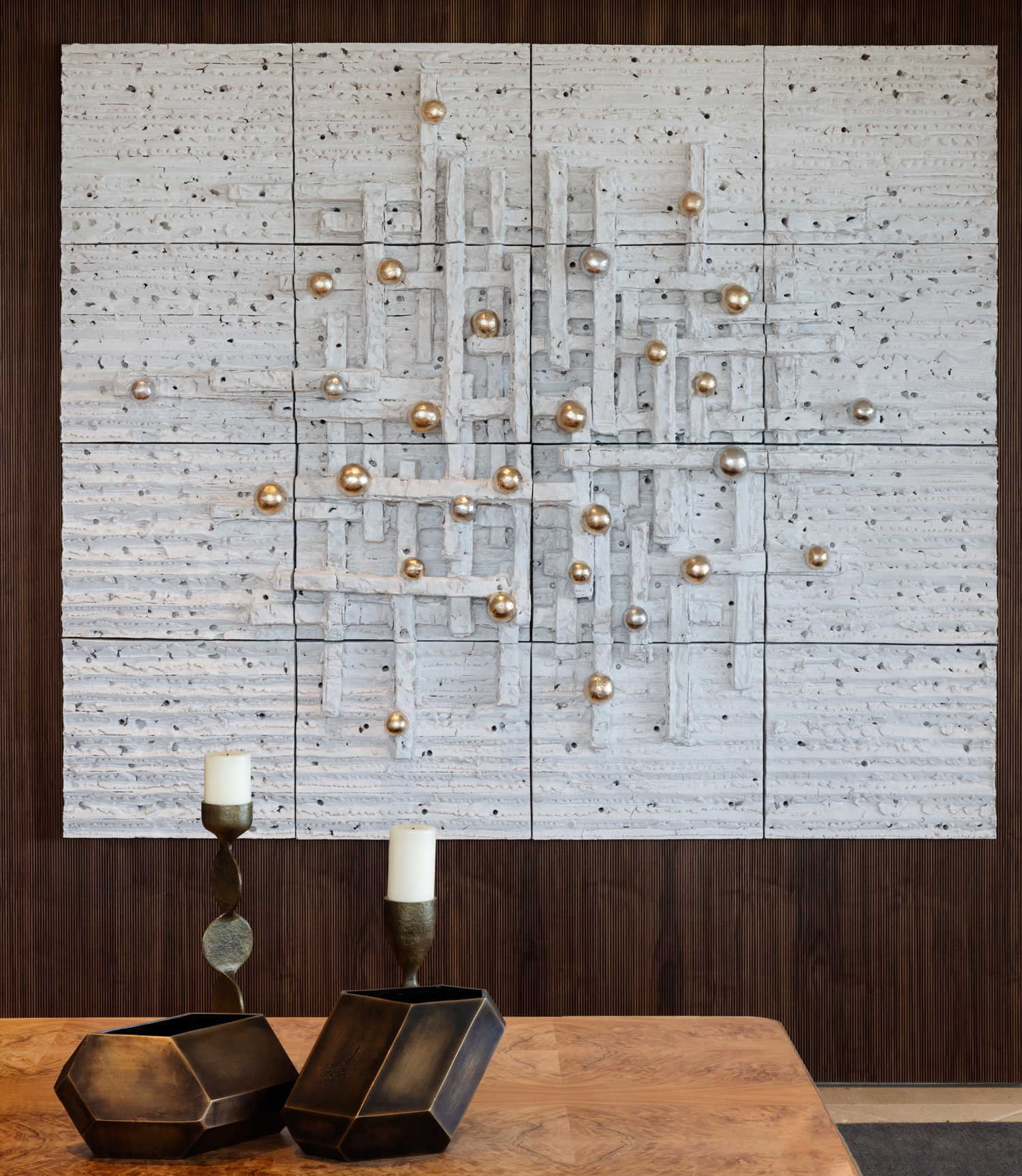 What is the main source of inspiration for your practice?
My work, its imagery and physical presence, are all rooted in the actuality of the ceramic process. For me, the beauty of clay is the way it responds to touch and serves as record of the vigor of making. I like to imagine that my sculptures express the joy I feel when I'm working.
Next Post