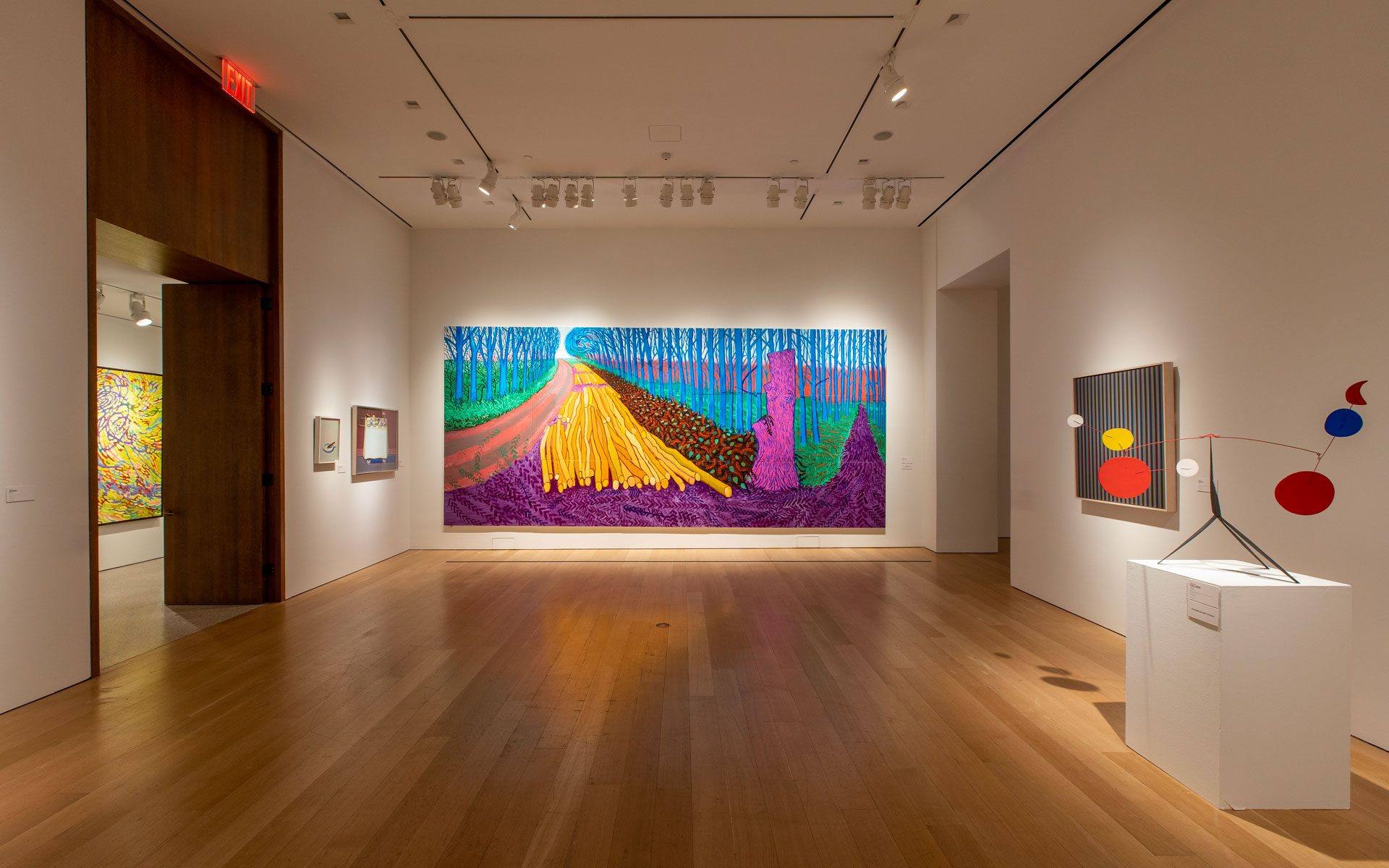 Paul Allen's Blockbuster Art Collection Set to Realize More Than $1 Billion at Auction
Christie's live sale on November 9 and 10 includes exceptional works by Georges Seurat, Gustav Klimt, Jasper Johns, Alberto Giacometti, and many more—with all proceeds going to charity
The past few years have been tremendous for art auctions with astounding multilayered collections of exceptional works of art achieving staggering sums. But more than the financial transactions, these buzzworthy events have brought to light some truly astounding masterworks that have been held in private hands for some time. In May, Sotheby's dispersement of the $920 million Macklowe collection debuted a previously unseen canvas by Mark Rothko among other stellar lots by Gerhard Richter, Andy Warhol, and Cy Twombly.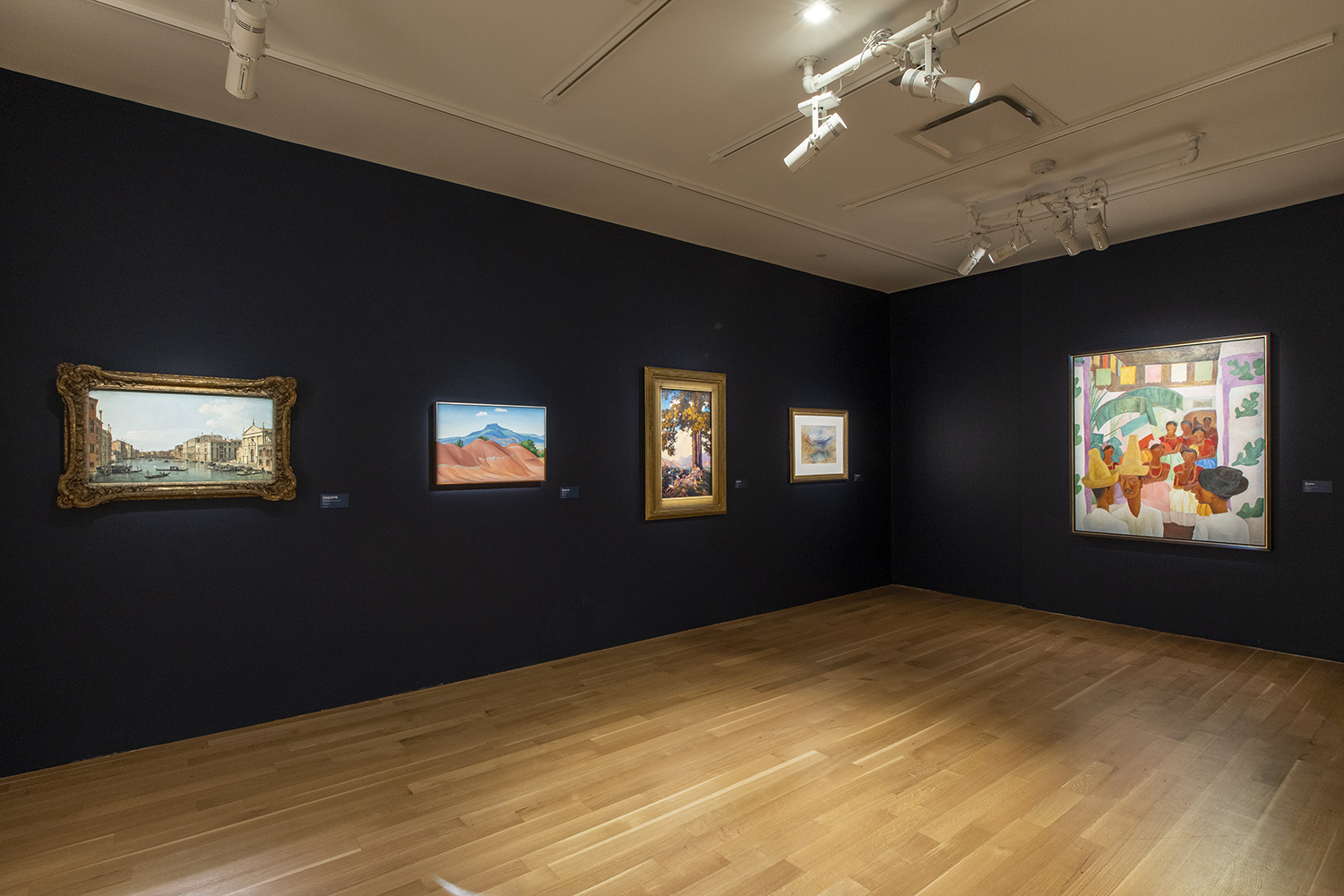 Now, a major two-day live auction at Christie's is set to shatter those records, when the collection of the late Microsoft cofounder and business magnate Paul G. Allen goes across the block. Entitled "Visionary," the sale spans 500 years of art and features truly spectacular paintings, sculptures, and drawings by more than 25 talents considered masters of their medium. Included are canvases by Georgia O'Keeffe, Georges Seurat, and David Hockney; sculptures by Max Ernst, Joan Miro, and Alexander Calder; photographs by Irving Penn and Man Ray; and drawings by Paul Signac, Vincent Van Gogh, and Pablo Picasso.
"Only someone with deep and almost universal curiosity could have put the collection together," says Max Carter, Vice Chairman of 20th and 21st Century Art at Christie's. "The biggest surprises were the extent and quality of old master paintings—and just how extraordinary the very best objects are."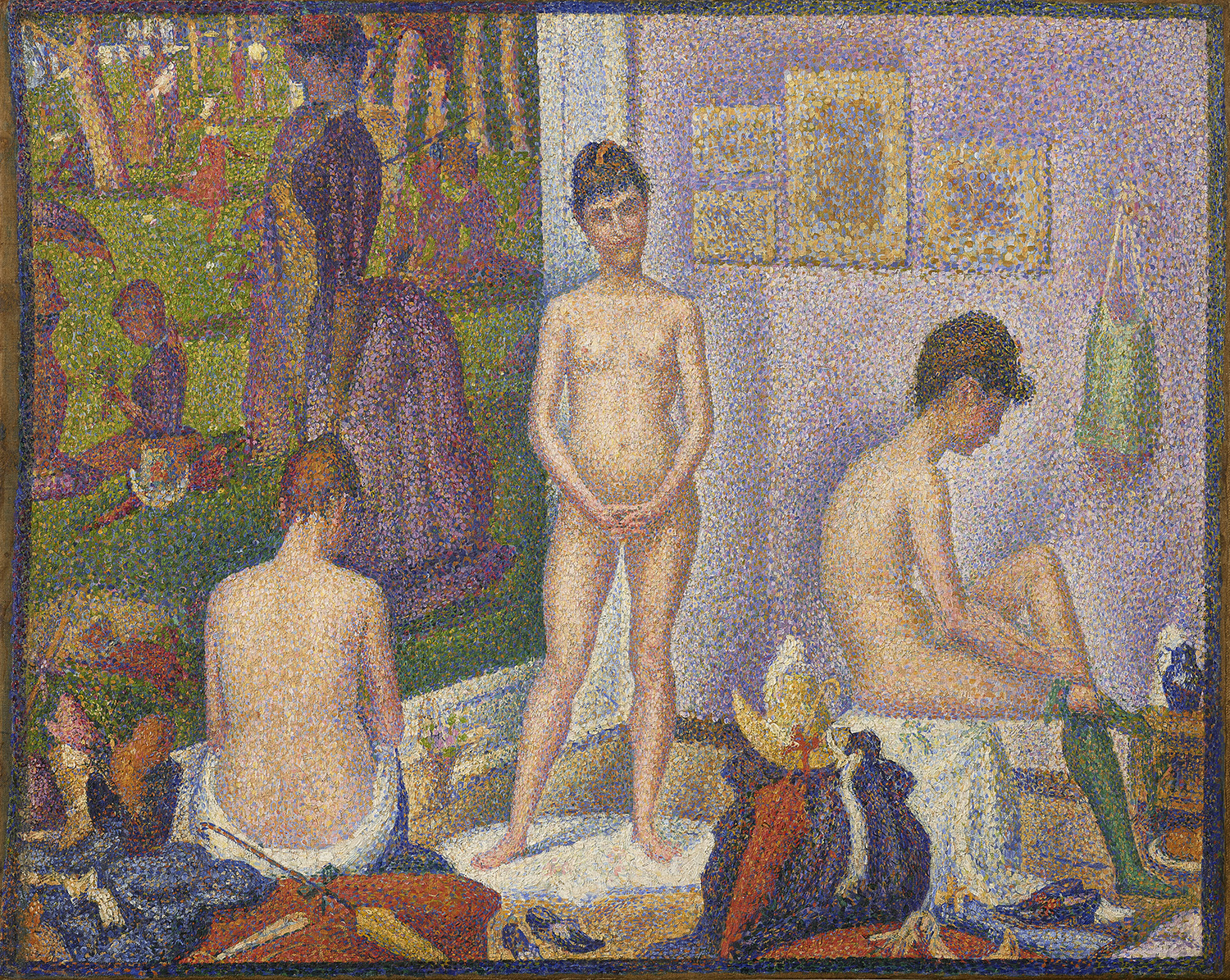 Included in the sale's estimated top lots is Seurat's 1888 masterwork Les Poseuses, Ensemble (Petite version). "The Seurat is among the rarest 19th-century paintings in private hands," Carter tells Galerie. "To find another result for one of the artist's figurative masterpieces you would have to go back to when the painting sold at Christie's in 1970, where it realized more than $1 million. At the time the art critic John Russell considered it among the three or four most beautiful works of art sold since World War II, and that was more than 50 years ago. It is unique and irreplaceable and is poised to reset, maybe forever, the record for the artist at auction which has stood at $35 million for more than 20 years."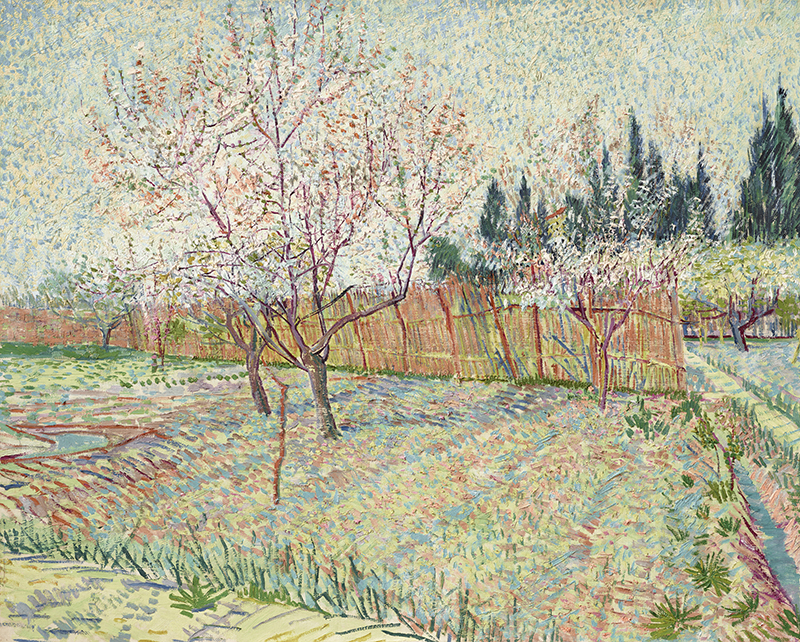 Other breathtaking masterpieces include Paul Cezanne's La Montagne Sainte-Victoire (1888–90), Waterloo Bridge, soleil voilé (1899-1903) by Claude Monet, and Verger avec cyprès (1888), a painting done by Van Gogh in Arles.
"Paul Allen loaned widely and generously, particularly at the masterpiece level," says Carter. "The greatest sense of "rediscovery" may be around the Van Gogh, which partly because of its impeccable condition and wonderfully thick, articulated surface has been shown only four times in the last 60 years, most recently at the Royal Academy in 2010."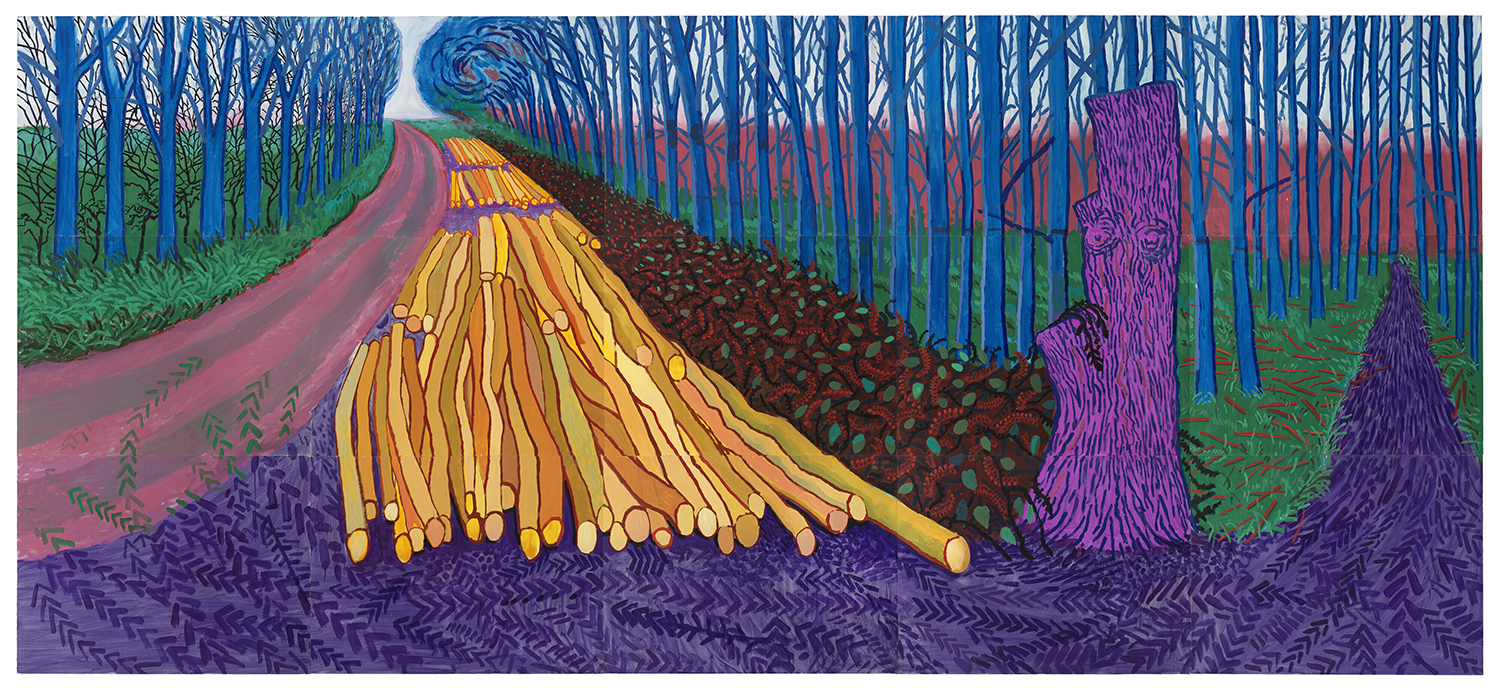 Among the more contemporary talents are several canvases by Jasper Johns, including Small False Start (1960), which carries a pre-sale estimate of $45 million to $60 million; Hockney's Winter Timber (2009), presumed to achieve between $10 million and $15 million; and a bronze sculpture by Max Ernst, Le roi jouant avec la reine, expected to realize $8 million to $12 million.
Allen's collection also included captivating works by Yayoi Kusama, Damien Hirst, Roy Lichtenstein, Gerhard Richter, Wayne Thiebaud, Claes Oldenburg, and Agnes Martin, all of which are represented in the two-day sale.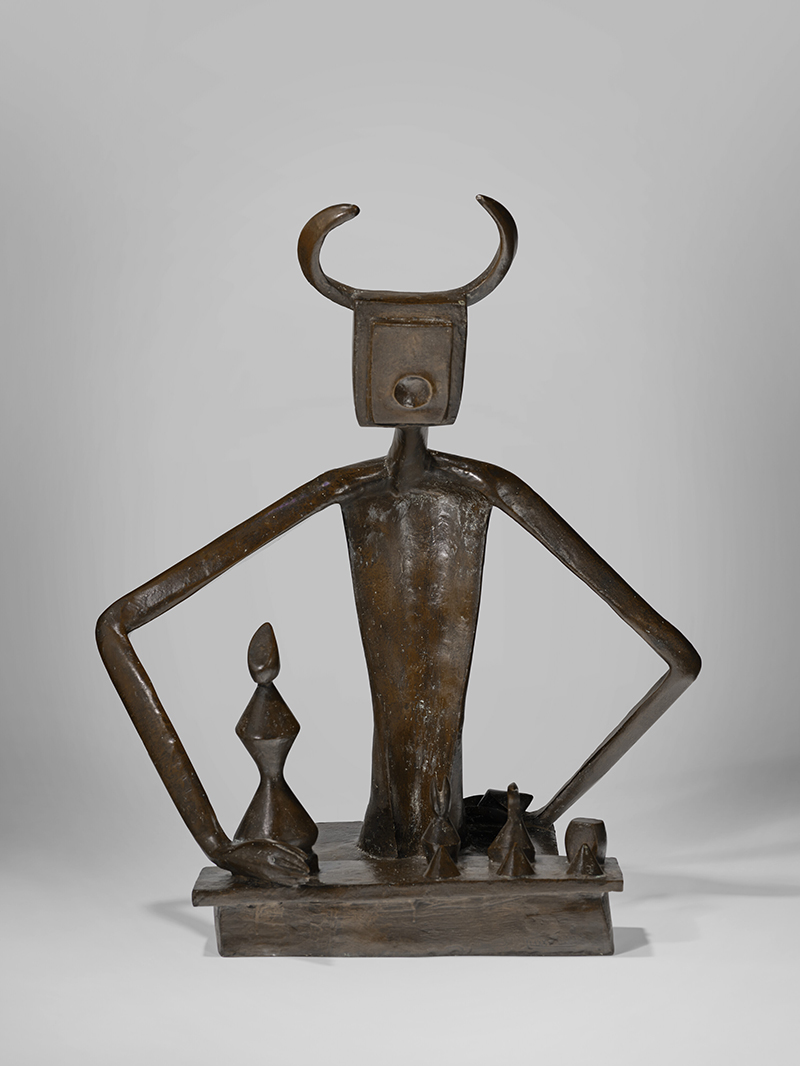 Displayed at Christie's Rockefeller Center headquarters, the works will help fund philanthropic causes pursuant to Allen's wishes. In his lifetime, Allen was an early adopter of the Giving Pledge, a program initiated in 2010 by 40 of America's richest individuals who vowed to donate the majority of their wealth to address society's most pressing challenges. As the cofounder of the Paul G. Allen Family Foundation, the late entrepreneur and philanthropist gave generously to causes focused on combating climate change, improve ocean health, fight epidemics, save endangered species, and support the arts.
Next Post