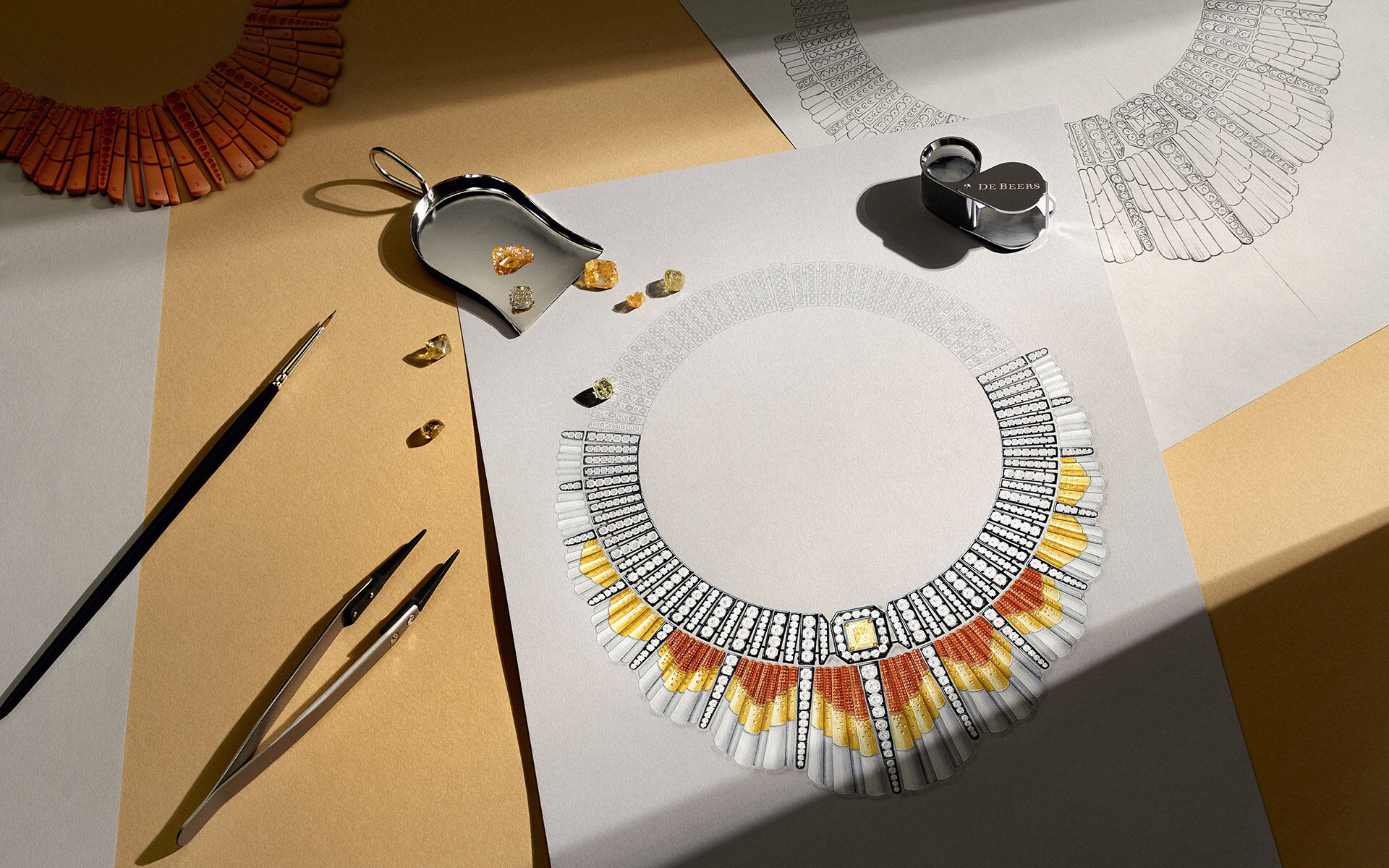 The Most Extraordinary High-Jewelry Collections That Debuted at Paris Couture Week
Discover dazzling creations by Louis Vuitton, De Beers, Boucheron, and Cindy Chao
The last week of January is a special time of year. Fashion houses and jewelry maisons converge in Paris to push creative boundaries further than ever by debuting their latest haute couture collections. Often years in the making, the jewelry creations showcase an exceptional blend of savoir faire, traditional craftsmanship, rare stones, and trailblazing advancements in design and technology.
Since the pandemic began, couture week hasn't quite seen the same flurry of in-person activity, and this year, with the surge of the Omicron varient, is no different. A number of maisons like Van Cleef & Arpels, Bulgari, and Chanel have chosen to launch their collections at different times throughout the year and at the next couture week in July. But others, including De Beers, Boucheron, Cindy Chao, Louis Vuitton, and Cartier, carried on, mostly via appointment to private collectors.
Below, find the best and brightest treasures that prove creativity cannot be cancelled.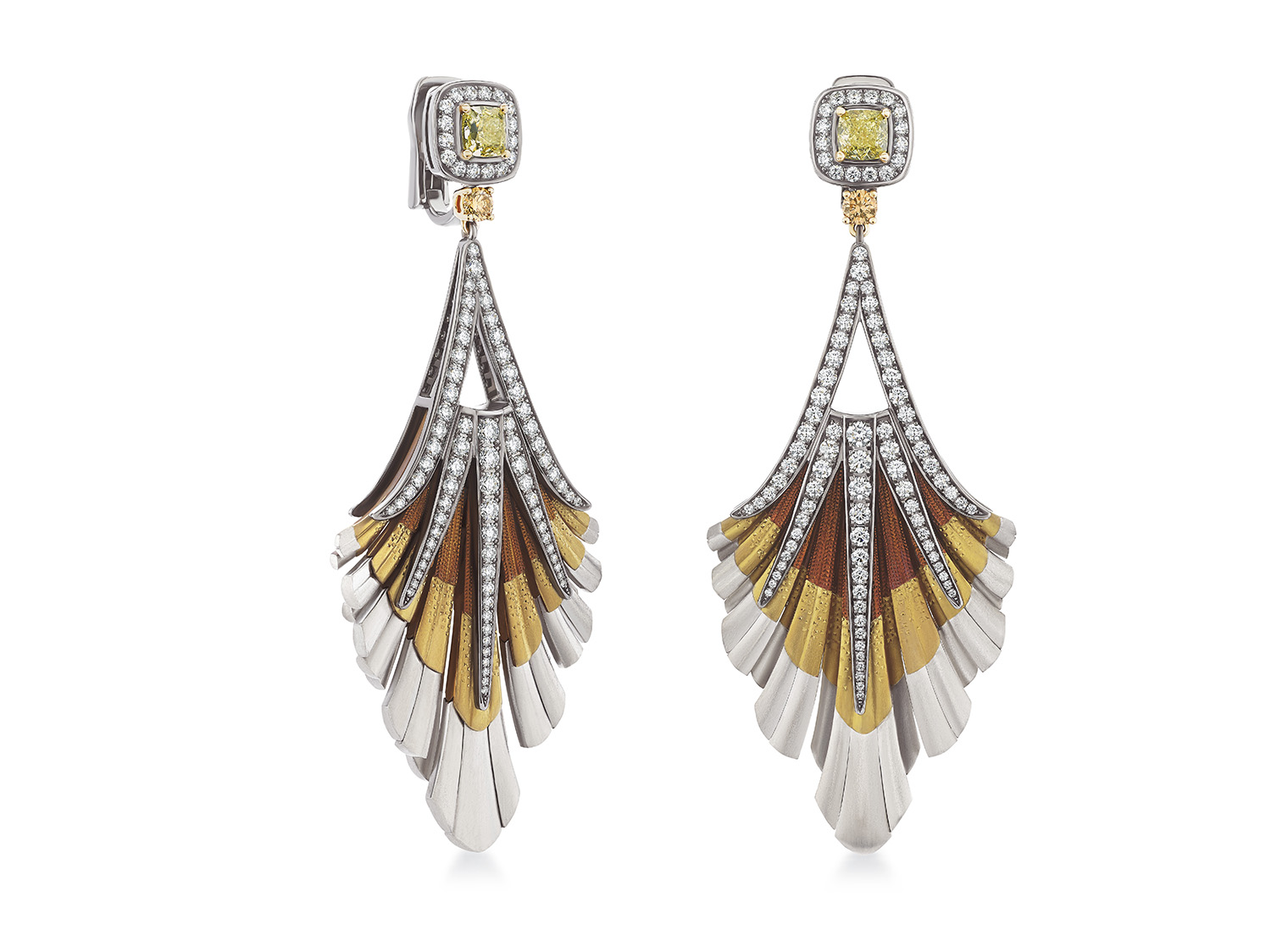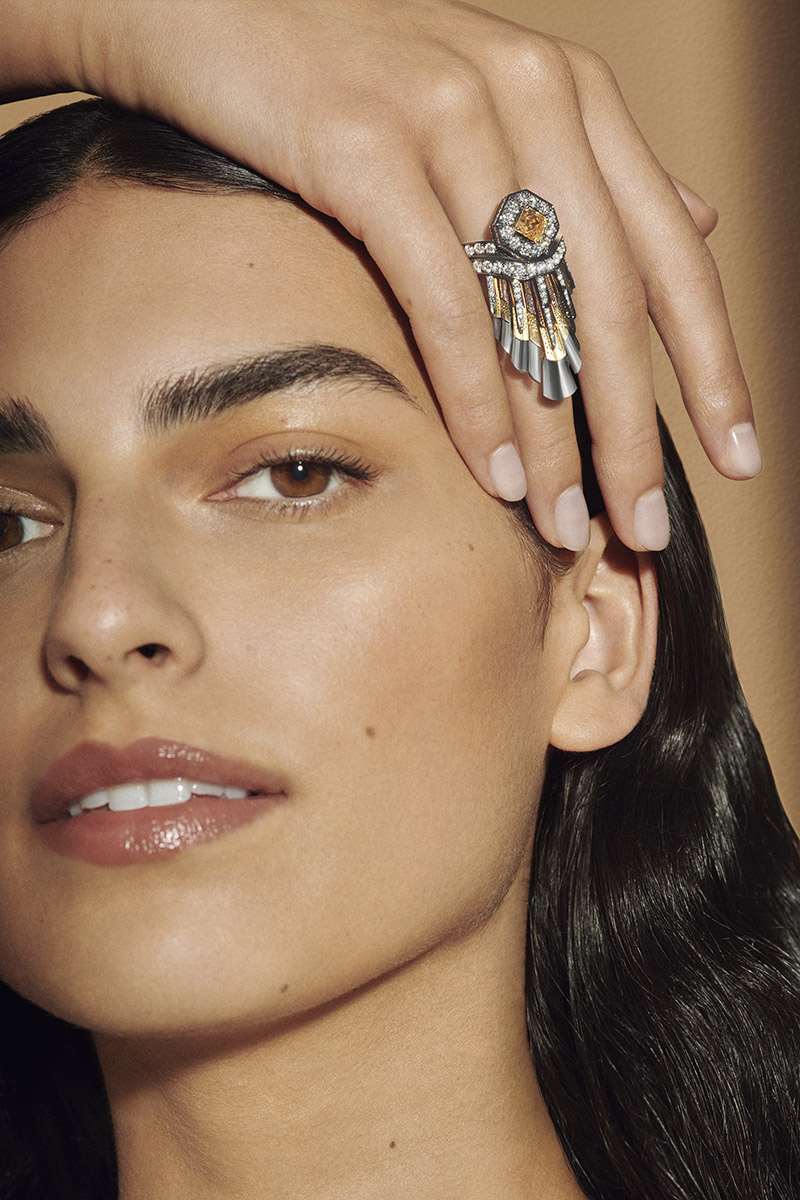 1. De Beers 
For a number of years now, De Beers has been blazing a trail with its uniquely daring high jewelry designs that push the boundaries of diamonds. This stunning new collection, titled Alchemist of Light, is no different. Exploring themes of fluidity and reflection, it is the debut collection of Céline Assimon, who joined the brand as CEO in September 2020. The collection marks De Beers's first time incorporating titanium, an incredibly lightweight metal that can achieve a dazzling sculptural fluidity.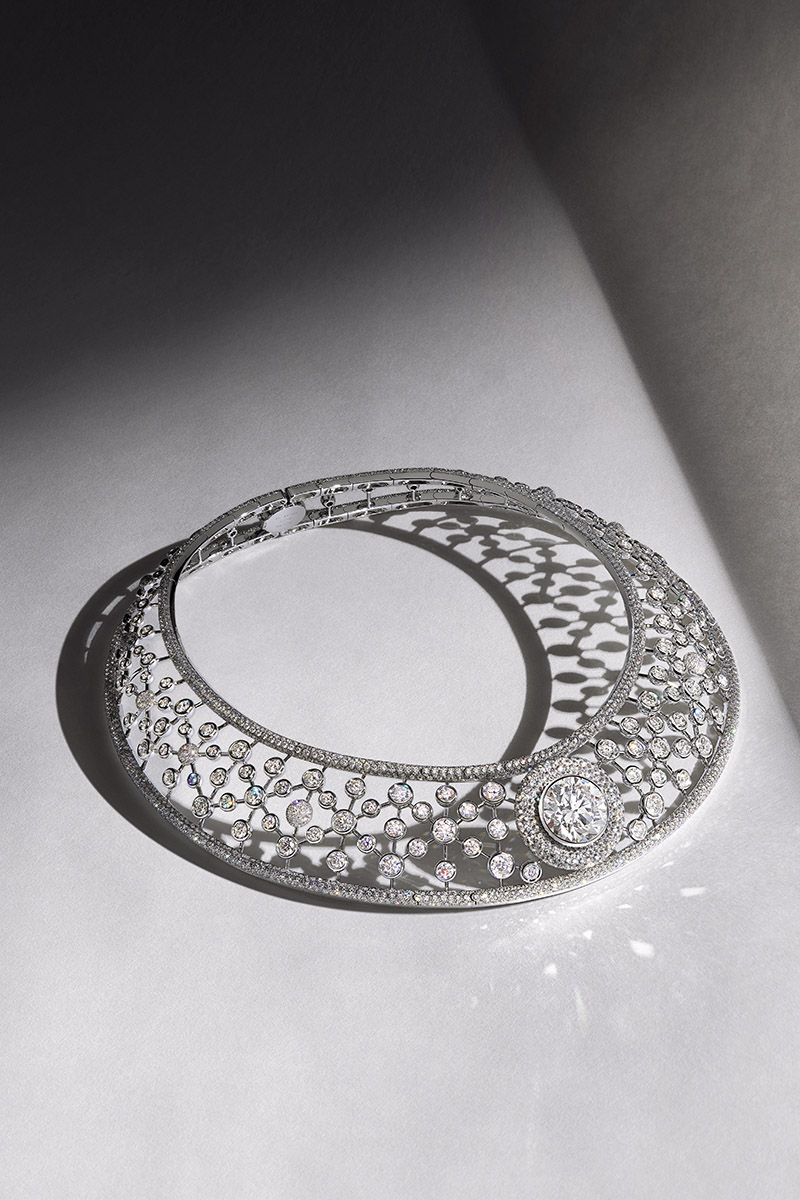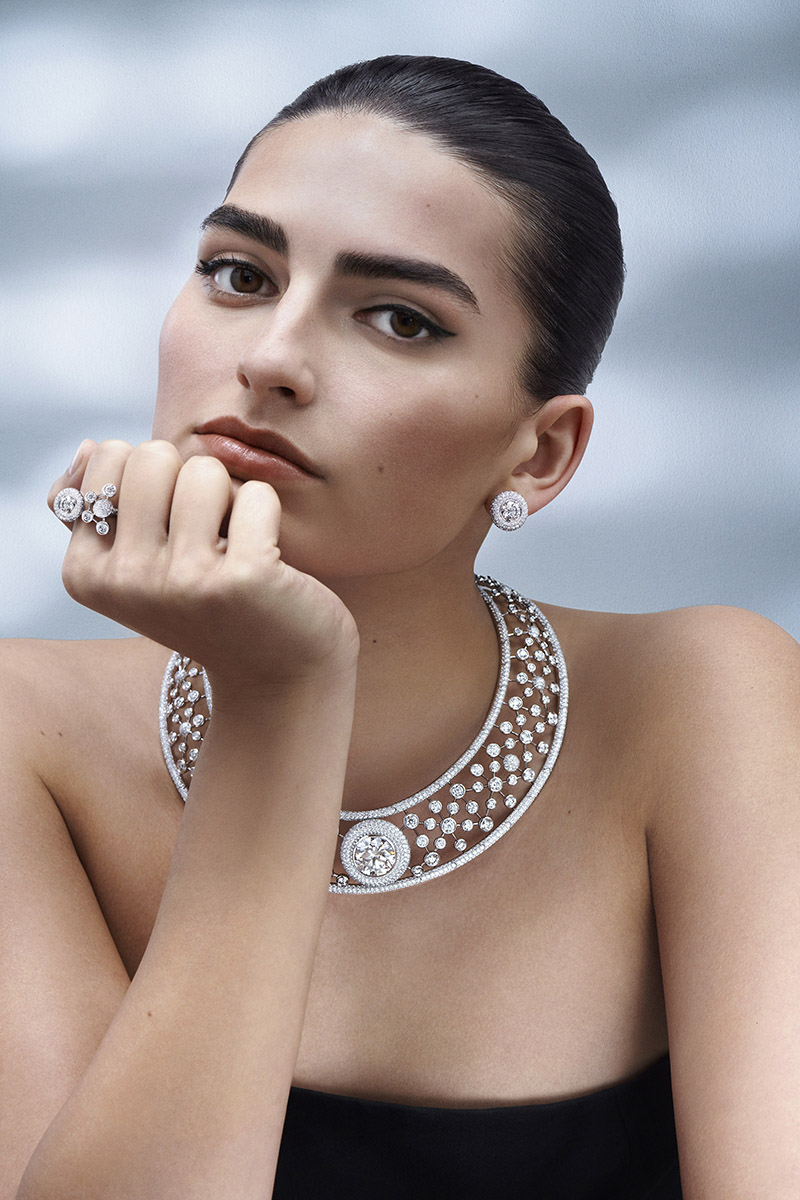 The first theme is Atomique, which is inspired by the idea of a diamond at a molecular level, depicted by geometric patterns and abstract motifs, while Light Rays is a creative interpretation of radiating sunlight. "These daring designs push creative and technical boundaries, inspired by the exceptional diamonds that De Beers is able to source," says Assimon. "A sublime fusion of art and science, precision and imagination, tradition and modernity."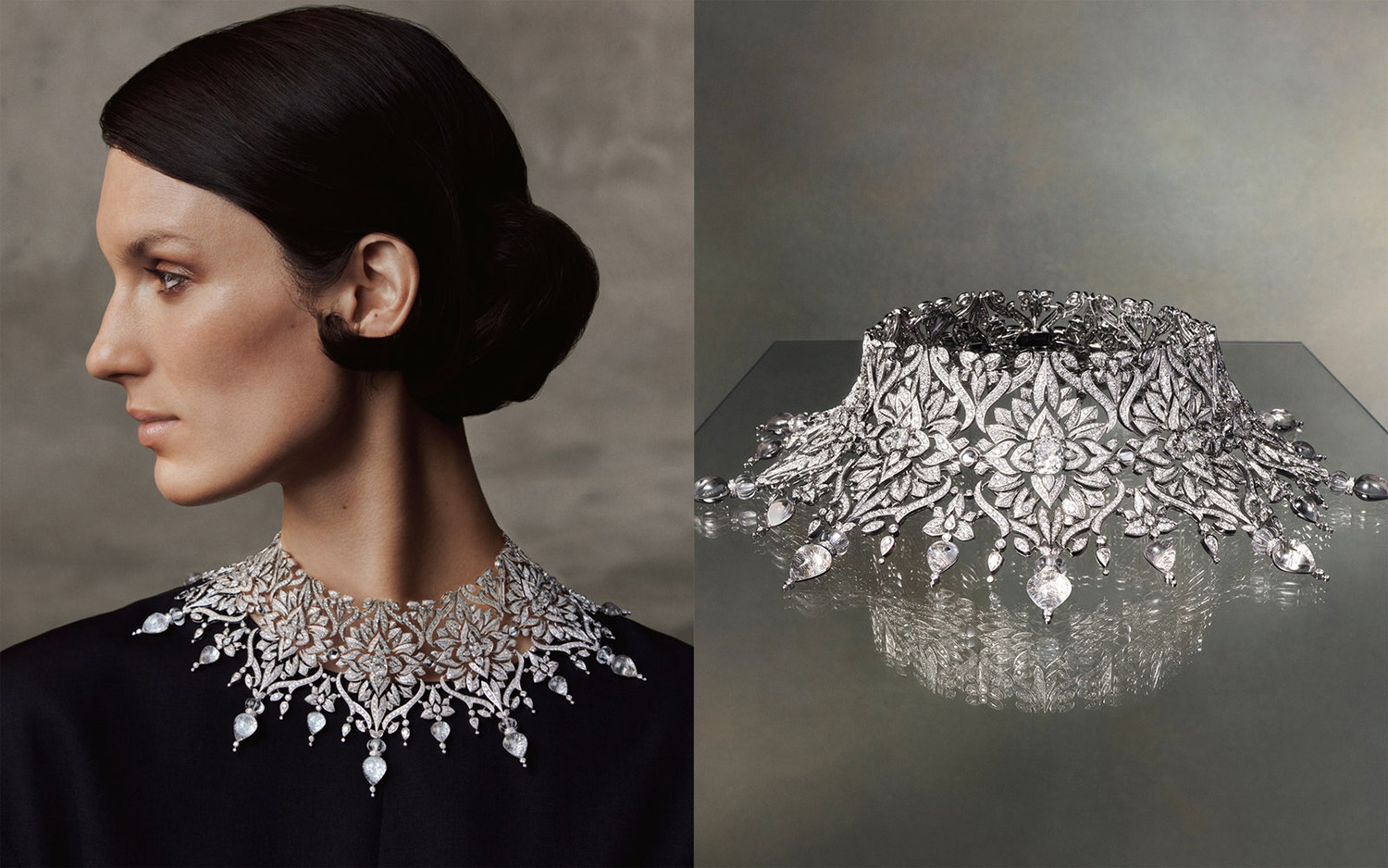 2. Boucheron 
In 1928 the Maharajah of Patiala, Sir Bhupinder Singh, traveled to Paris from India with an entourage of 40 servants in pink turbans, bringing with them six chests filled to the brim with jewels. He was on his way to visit Louis Boucheron, son of the maison's founder, Frédéric Boucheron, to commission what would become one of the largest special jewelry orders in the history of Place Vendôme. After examining and selecting the gemstones the Maharajah had brought with him, the maison crafted a spectacular, history-making collection of 149 pieces of one-of-a-kind jewelry, masterfully blending Indian and Art Deco jewelry aesthetics.
This month, creative director Claire Choisne, a Galerie 2021 Creative Mind, pays homage to this historical treasure by creating the New Maharajahs collection, writing a new page of Boucheron's History of Style. Highlights include the Majestic Lotus necklace. Crafted with diamonds and rock crystal in white gold, it seems to recall a delicate drawing of diamond lace on the skin, with a 4,08-ct cushion diamond shining at its center. "We chiseled the proportions of this piece from its empty parts and have associated diamonds to it, to give even more lightness to the final result," says Claire Choisne.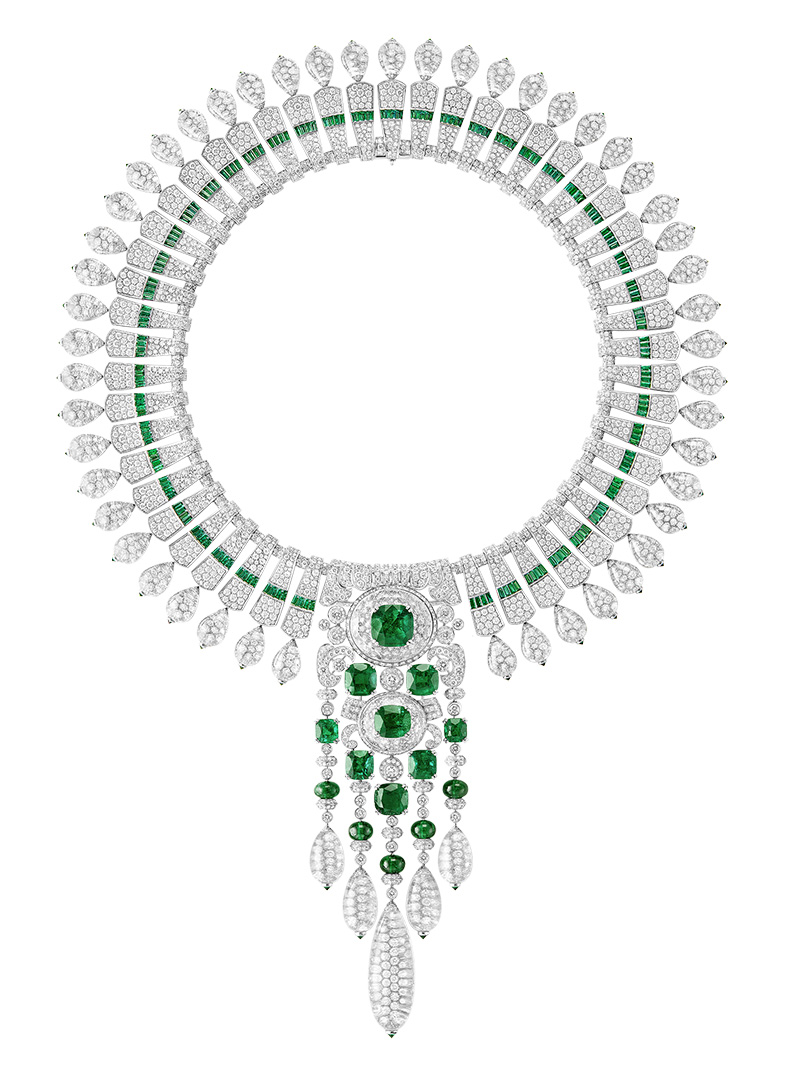 The emerald necklace features nine Colombian emeralds weighing 40 carats as the central motif, diamonds, and rock crystal. "This is the only colorful parure of the collection," says Choisne. "It tells the story of the Maharajah of Patiala's commission, but without the weight of History." Once transformed, the necklace can become a collar. With the New Maharajahs collection, Boucheron has once again masterfully combined the rich legacy of the brand with cutting-edge innovation and contemporary flair. And best of all, the jewelry is all made for both women and men.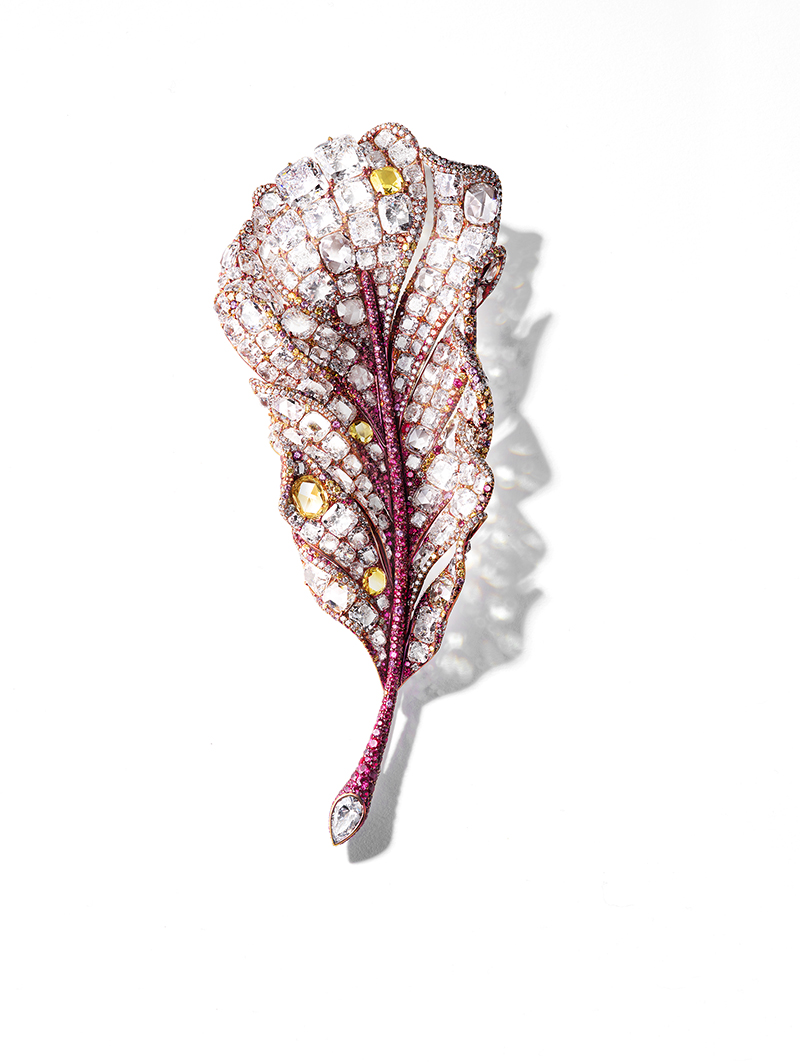 3. Cindy Chao
A 2019 Galerie Creative Mind, Cindy Chao's seven-piece presentation at the Ritz Paris included these incredible Black Label Masterpiece Fruit earrings. Crafted in her material of choice, titanium, they are set with emerald-cut fancy dark brown-yellow diamonds surrounded by gradient diamonds, emeralds, sapphires, alexandrites and garnets. The new jewels on display, shown to a handful of international editors via Zoom, expand on signature collections including Four Seasons, as well as iconic motifs like the feather and dragonfly. As always, Chao—who was awarded a Chevalier dans l'Ordre des Arts et Lettres by the French Ministry of Culture in November 2021 and hosted a retrospective of her work in Shanghai—revealed her unwavering commitment to exceptional craftsmanship, using techniques that showcased movement and lightness with breathtaking, painterly colors.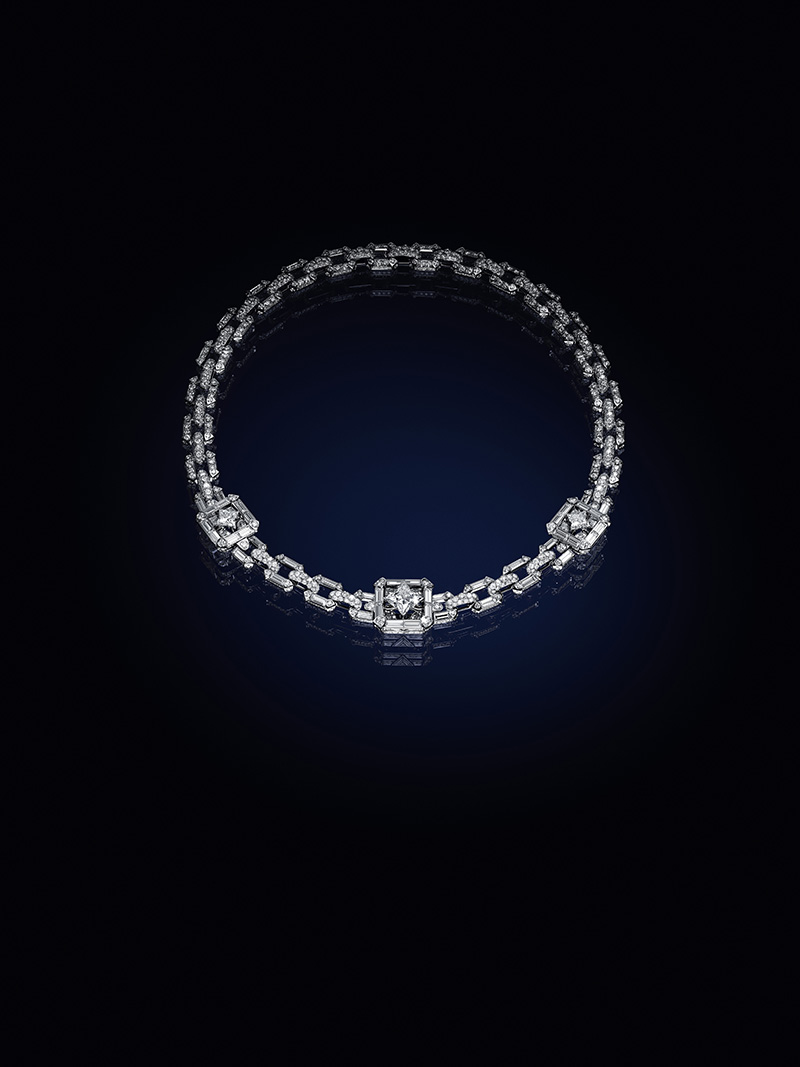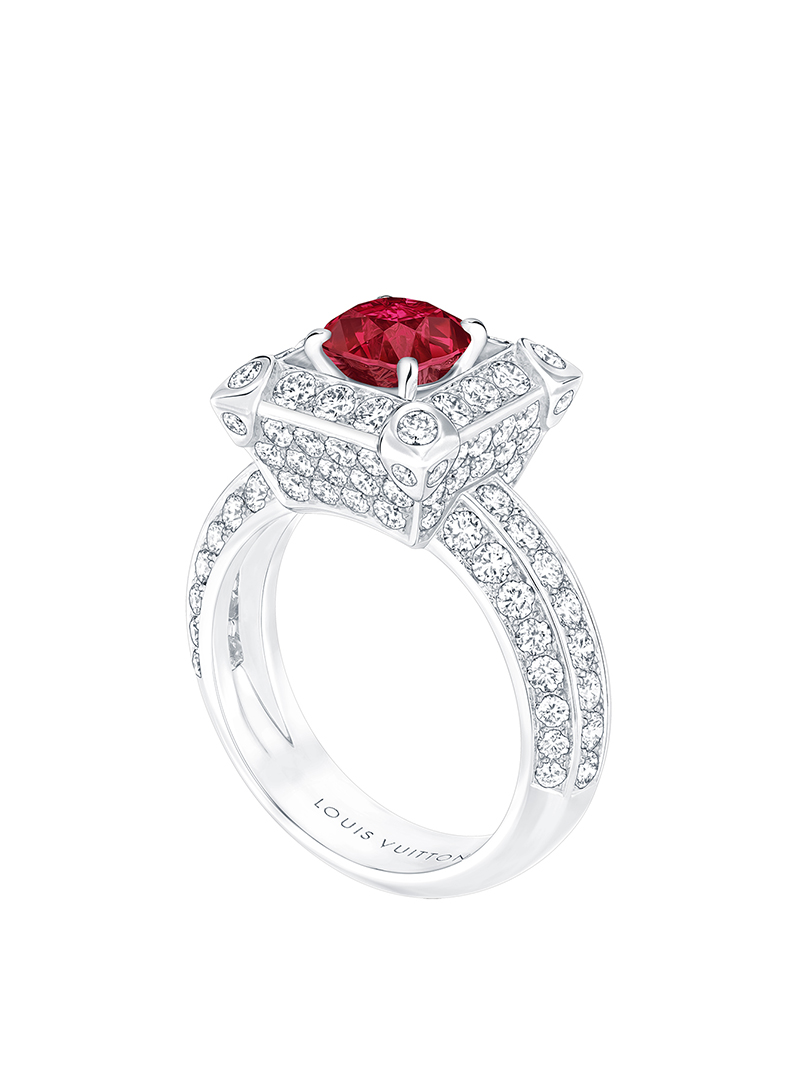 4. Louis Vuitton
A glittering homage to the bicentenary of Louis Vuitton's birth, the second installment of the Bravery High Jewelry collection was revealed during Paris Couture. The first chapter, unveiled in June 2021, celebrated the stages of the journey Vuitton undertook in his journey. This new collection now looks to one of the most important hallmarks of the brand today; the iconic trunk and its distinctive features. (Louis Vuitton himself designed his first flat trunk in 1854.) "The Bravery collection is a metaphor for Louis Vuitton's life," says Francesca Amfitheatrof, artistic director for watches and jewelry. The locks, buckles, and hardware have inspired the shapes of the 20 new pieces, which include three exceptional parures and four cocktail rings evoking the silhouette of the trunk.
Next Post