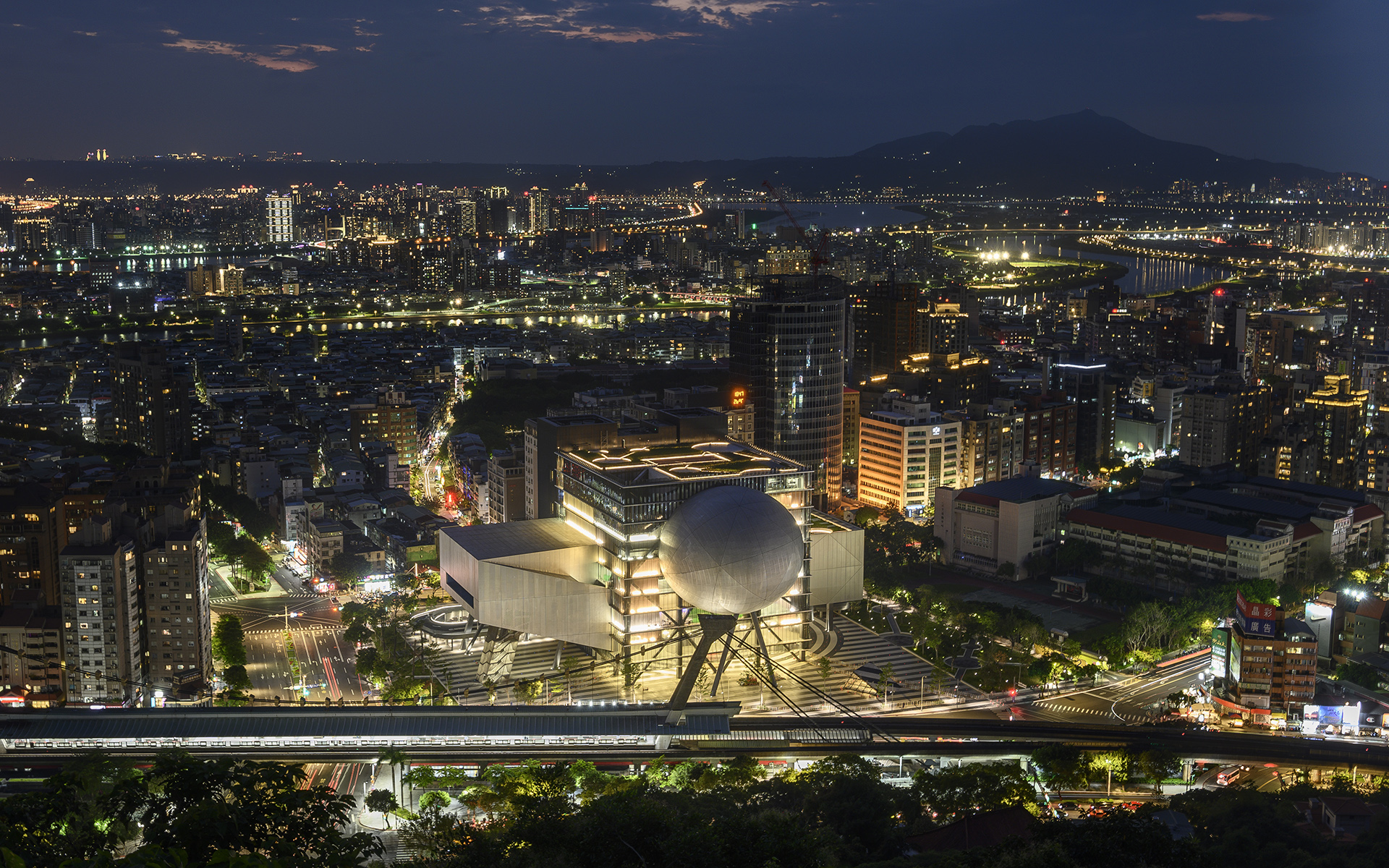 OMA Conceives a Futuristic Performing Arts Center in Taiwan
Ten years in the making, the Taipei Performing Arts Center is comprised of three sculptural theaters united by a central cube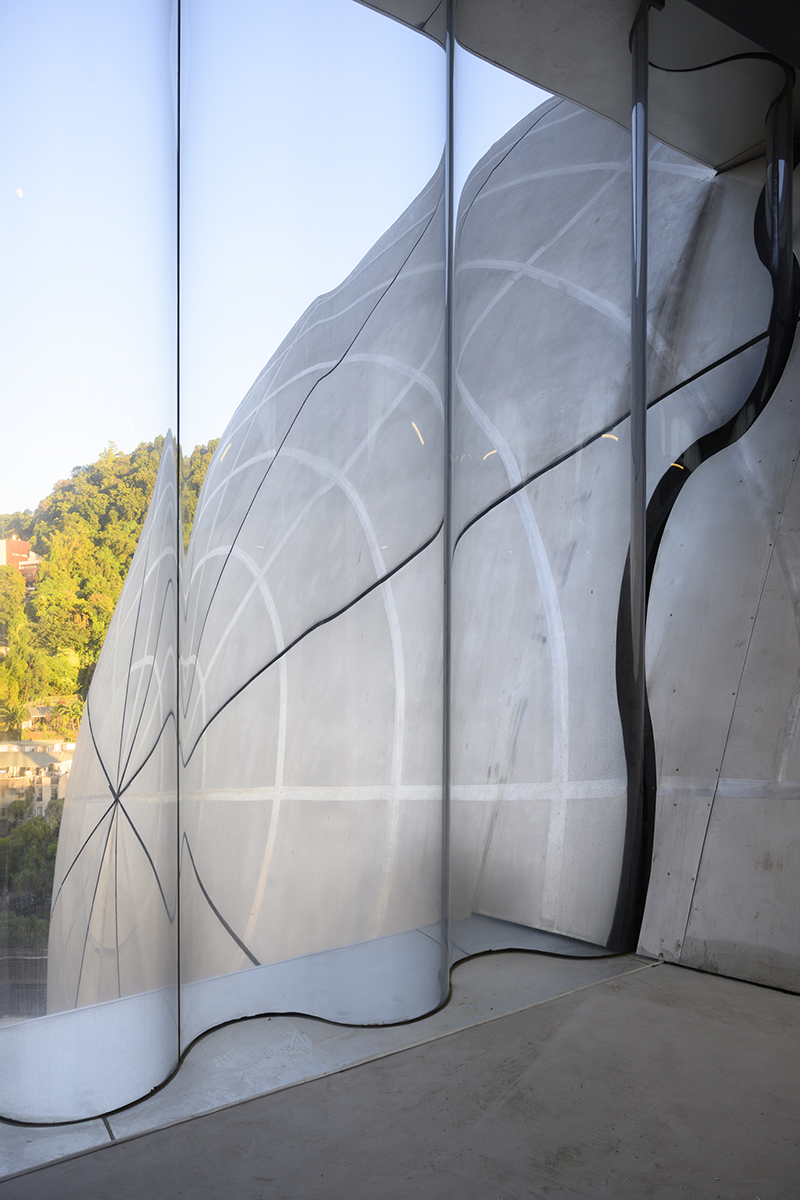 Pritzker Prize–winning architect Rem Koolhaas has added another eye-catching building to his genre-bending oeuvre. Earlier this month, the OMA founder christened the arresting Taipei Performing Arts Center after about a decade of planning and construction in the Taiwanese capital. The $220 million project was overseen jointly by Koolhaas and architect David Gianotten, a managing partner at the firm, which has offices in Rotterdam, New York, Hong Kong, Doha, and Australia.
Clad in a harmonious mix of glass and perforated aluminum, the futuristic complex encompasses 635,000 square feet and features a trio of theaters, two of which can combined, united by a central cube. Each auditorium has a distinct shape, most striking of which is the aptly-named Globe Playhouse, which takes the form of a massive sphere supported by a cluster of angled trusses. The interior of the Globe adheres to the the shape as well, with three stories of curving balconies oriented towards the stage.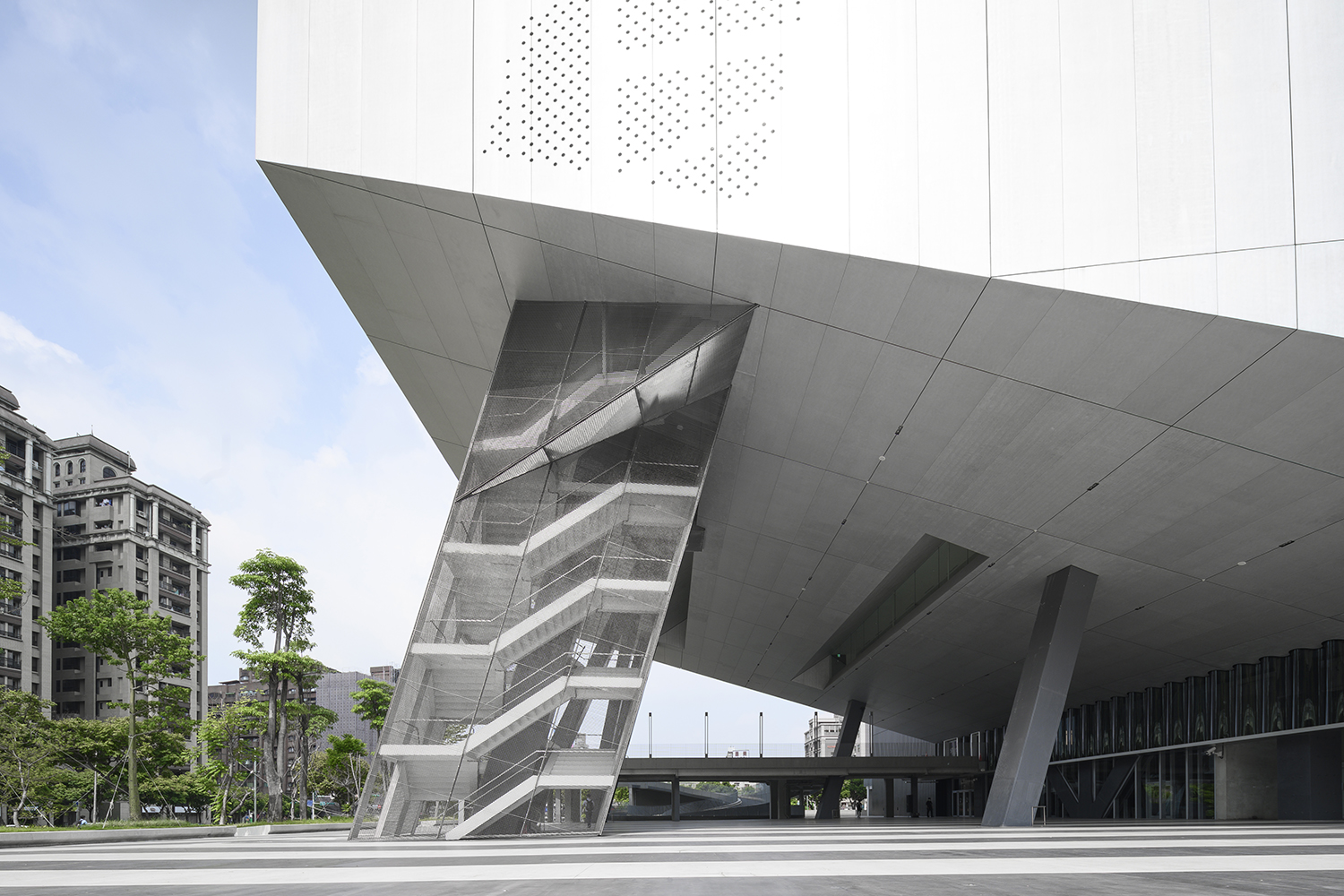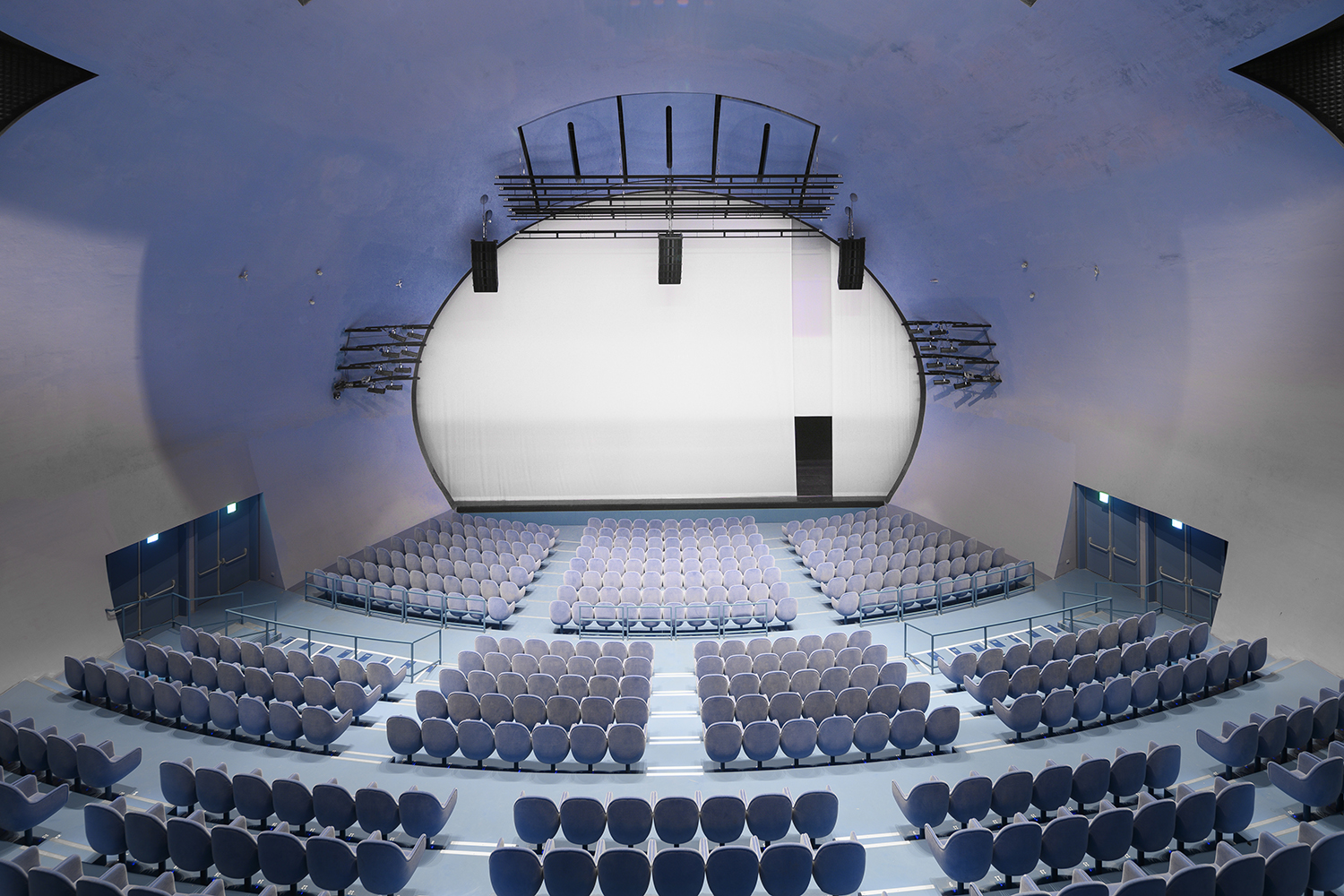 The remaining two theaters, the 1,500-seat Grand and the 800-seat Blue Box, are able to be joined into one enormous auditorium the spans the entire length of the structure. Notably, the cultural hub is bisected by a unique pathway dubbed the Public Loop, which was designed to connect the landmark to the surrounding neighborhood, a market district known for its vibrant street life. The passageway winds through the interior of the edifice, dotted with windows that allow the public to witness backstage machinations that are obscured in typical theatrical settings.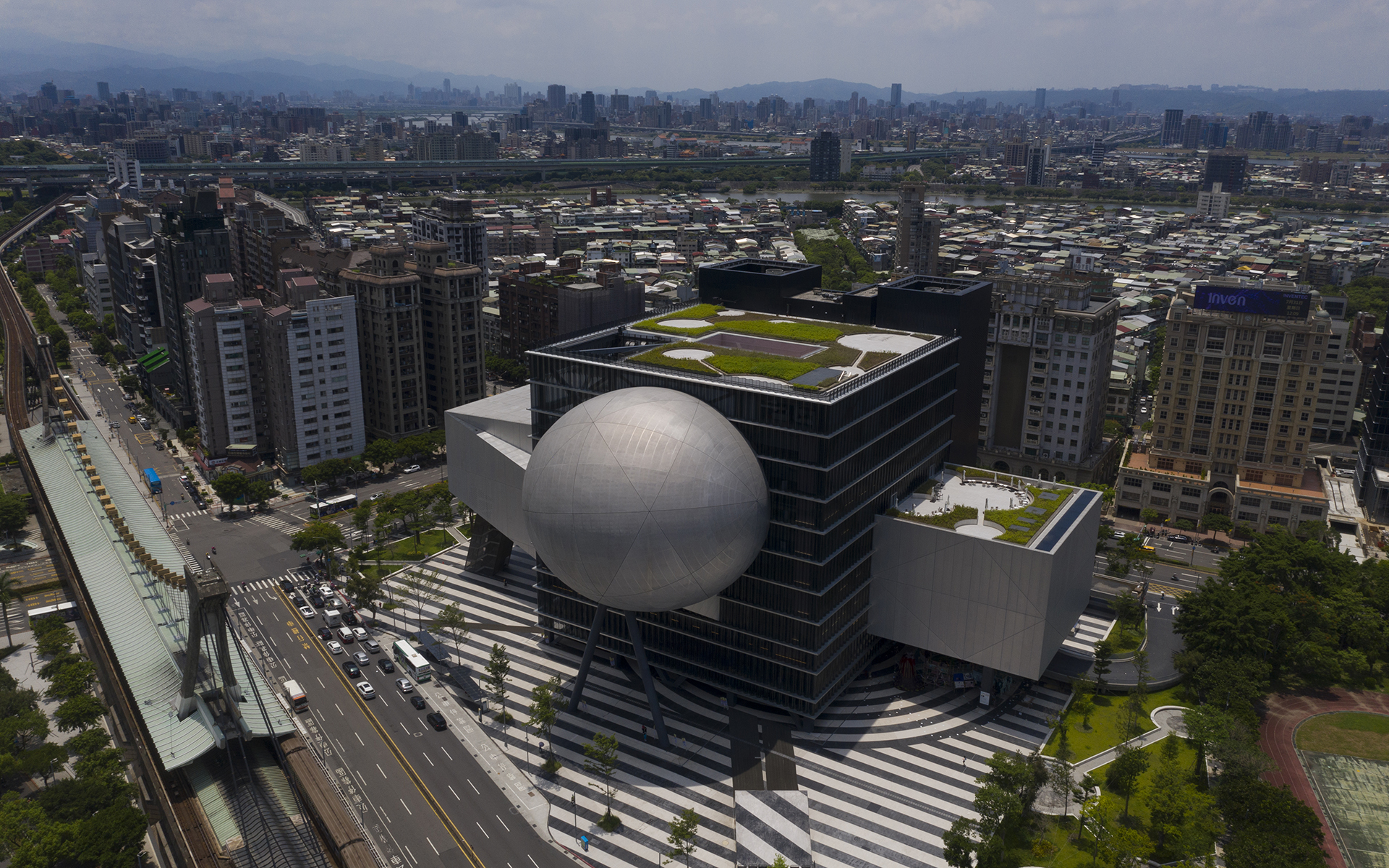 "People can come here even if they don't have a ticket and experience what theatre-making is," Gianotten told the Financial Times. "Very often, in theatres, when there is no performance on, the doors simply close, and it's no longer public. This is another way to still let people taste the space."
As for the programming, the institution has a full slate scheduled for its inaugural season with some 37 new productions in the works, most of which place an emphasis on local Taiwanese culture. Among them is a show jointly put on by the Taipei Male Choir and Formosa Circus Art, a troop that utilizes storytelling techniques and acrobatic arts. Another must-see performance is the Bulareyaung Dance Company's new production inspired by the island's indigenous Atayal people.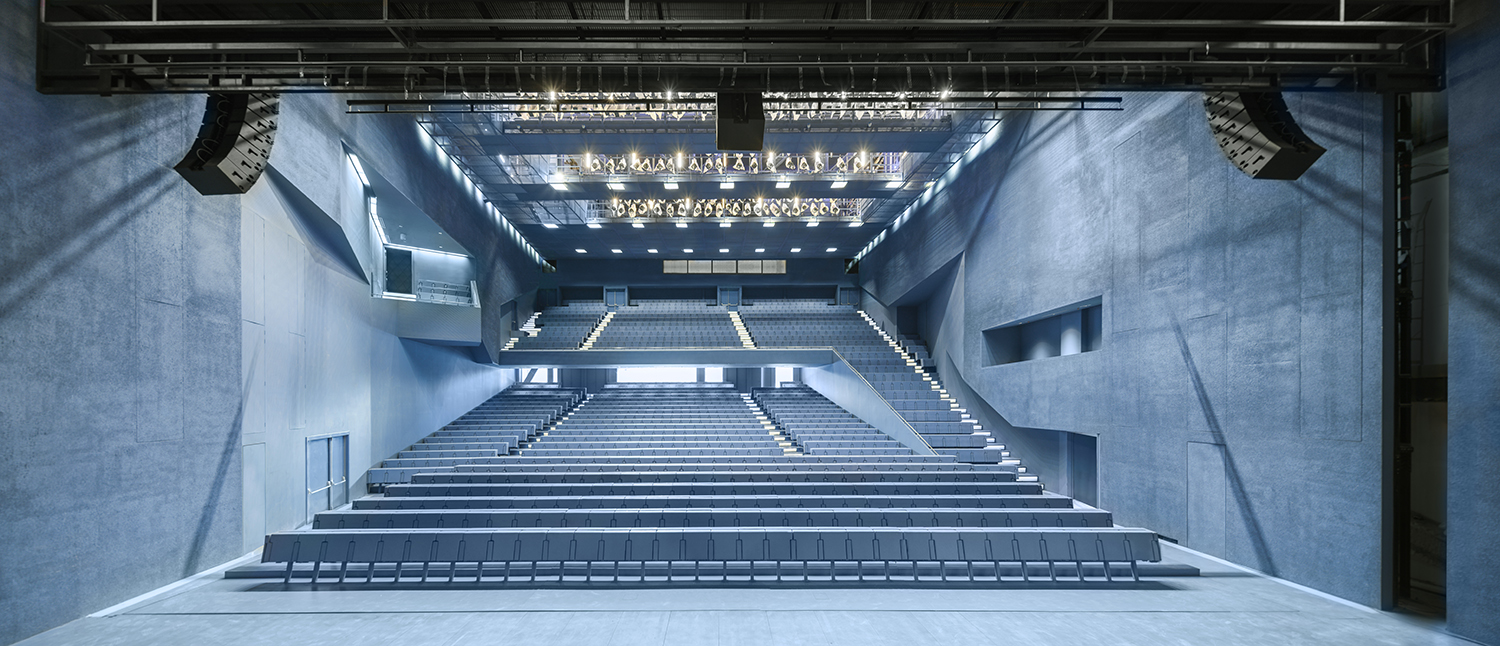 Next Post