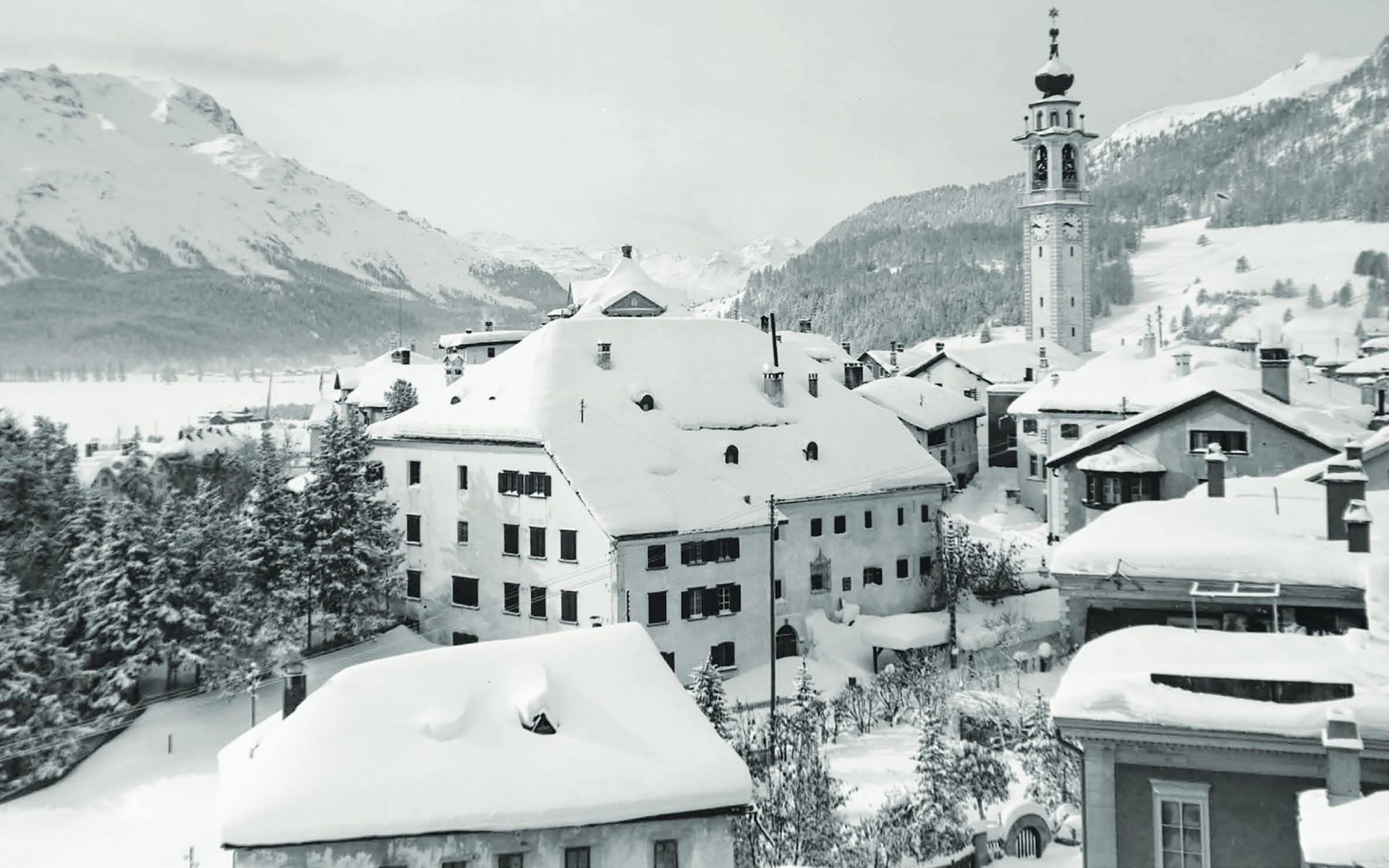 On the Ground at the Exclusive Nomad Saint Moritz
Collector Julian Treger reports on the invite-only design showcase
Nestled in the snowcapped Swiss Alps, the ritzy ski destination of Saint Moritz recently hosted the collectible design fair Nomad for the third time (February 6–9). Launched in 2016 by Giorgio Pace and Nicolas Bellavance-Lecompte, the invite-only event has also popped up in Venice and Monaco. The exclusive nature of the boutique show means that a carefully curated list of collectors and tastemakers are invited. Among them was Julian Treger (@juliantreger), who scoured the exhibition's display of contemporary works, limited-edition pieces, and rare vintage objects. Read on for his report:
The latest edition of Nomad Circle in Saint Moritz felt stronger and better than ever. From the sleek fleet of Bentleys greeting visitors at the entrance, the show had a cleaner and more edited feel. The historic Chesa Planta museum, where the event took place, provided a dazzling backdrop for the whole experience. The unique setting is the trademark of the invite-only Nomad showcases, which have taken over a mansion in Monaco and a Venetian palazzo in years past.
Recommended: 6 Exceptional Winter Getaways with Design in Mind
Given the proximity to Italy, there were a number of Roman and Milanese galleries exhibiting. Prominent among them was Fornasetti, showing a unique trumeau, which was on offer for €50,000 ($54,000). There was also Galleria Rossella Colombari, exhibiting a special set of Angelo Marriotti modular bedroom pieces and an amazing collection of ceramics by Guido Cambone. And Giustini/Stagetti made a statement with a lovely set of broken white ceramic vase sculptures.
Complementing the Italians were some galleries from nearby Zurich, like Angela Weber Möbel, which showed some fantastic Axel Einar Hjorth pieces. I also particularly liked Anna Zaoui's Invisible Collection, which has a delicate screen by Osanna Visconti that creates beautiful shadows (€17,000). She also showed some pieces from Burkina Faso, including a beautiful floor lamp. And finally I was entranced by a set of six multicolored glass room dividers (€4,250 each) at Draga & Aurel.
Augmenting all of this were some good art exhibitions in Saint Moritz itself. I especially liked the Les Lalanne exhibition that opened at gallery Robilant+Voena, on view through March 7. In addition to the beautiful art and Lalanne mouton, the gallery featured a stunning trompe l'oeil pastel mural, which transformed it from a white box into an 18th-century mansion complete with sconces and fireplaces. Very inspiring.
Next Post