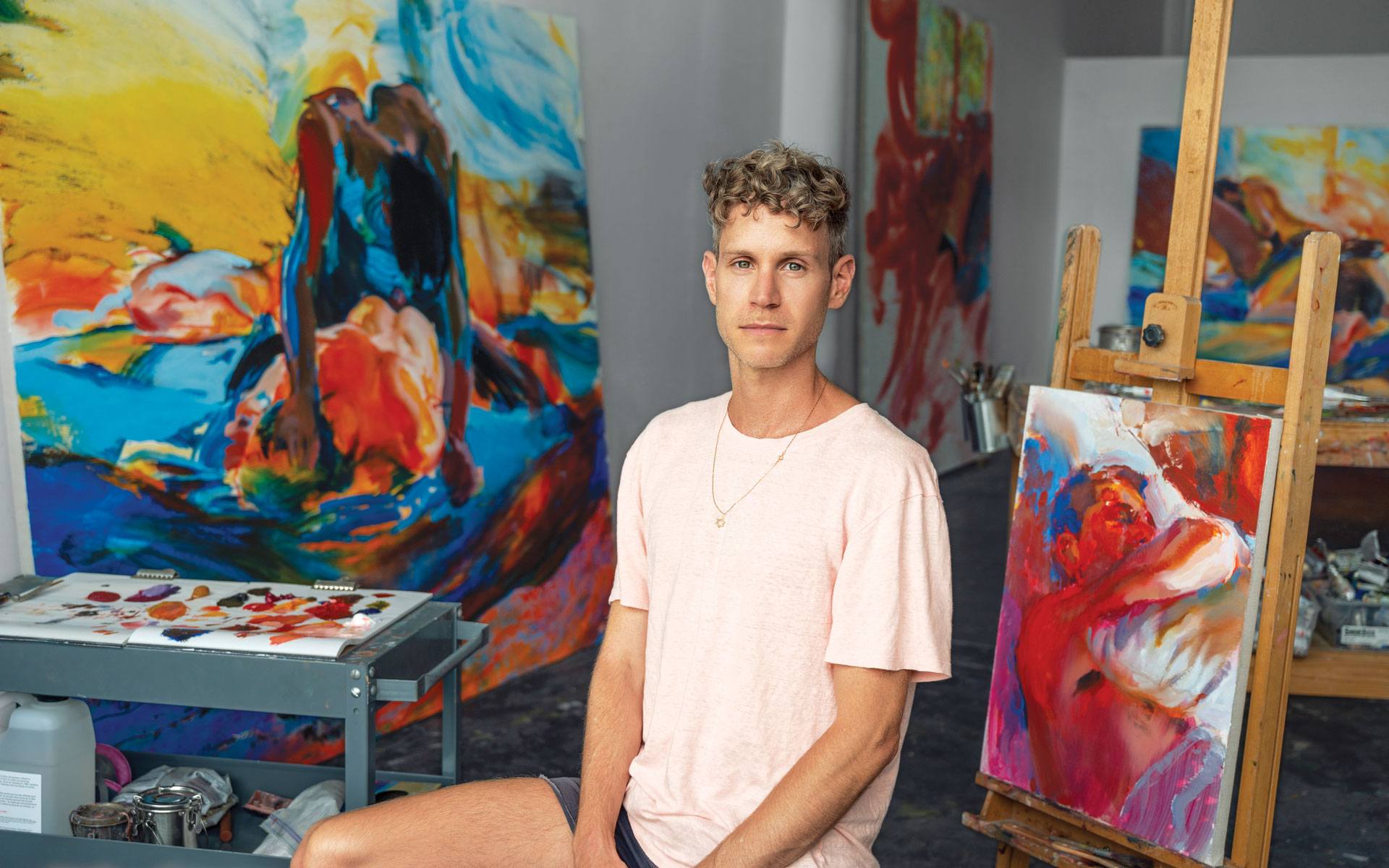 Next Big Things: Doron Langberg
The Israeli-born painter has gained a reputation for his emotive works that celebrate intimacy and sexuality
Israeli-born Doron Langberg has been causing a stir among collectors with his lush paintings portraying queer romance and intimacy. "I depict my everyday experiences, from scenes of friends hanging out to more sexual imagery, exploring their meaning and emotional depth through color and materiality," he says. "My ideas come from my everyday experiences. I would see something or be with someone and an image or color structure would come up in my mind, so I follow those impulses. Lately, I've been thinking about how depictions of queer sexuality are not experienced as 'universal' in the way that a Gustave Courbet or Eugène Delacroix might be and how I can free myself from these perceptions."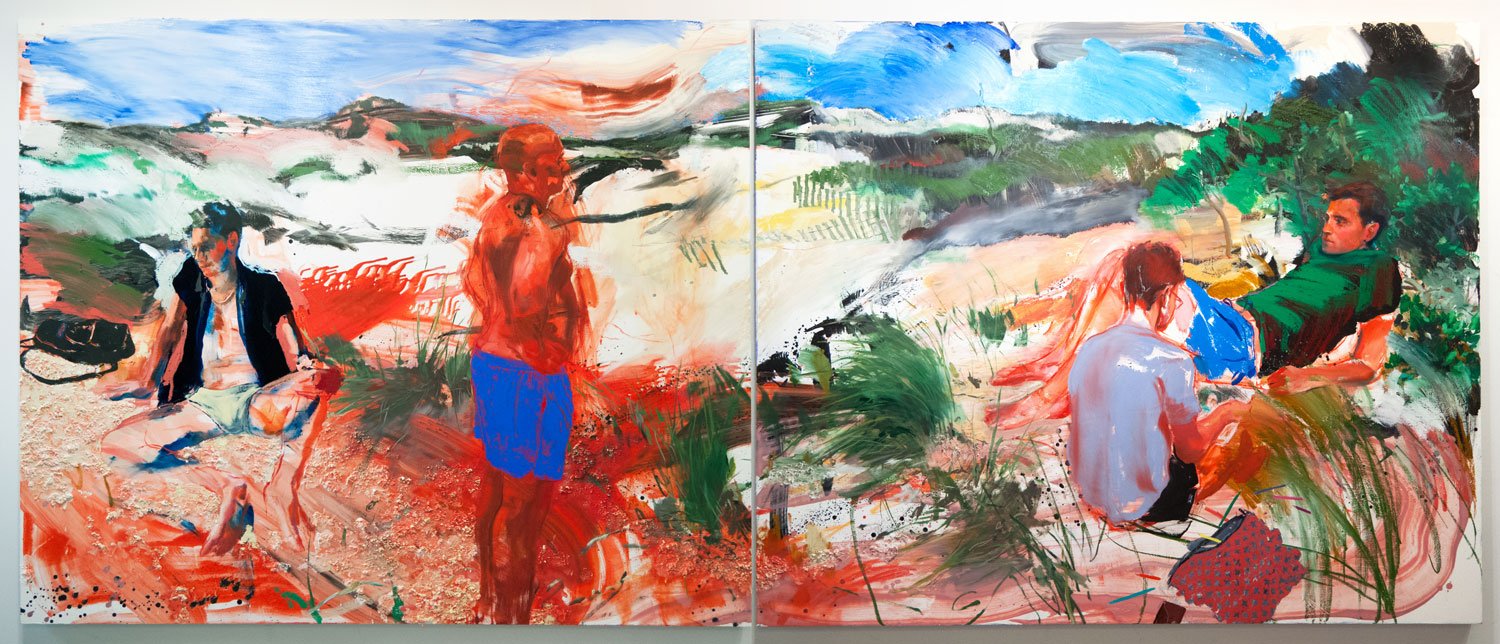 Charitable act: At the height of the COVID-19 pandemic, Langberg rallied a group of artists to donate works for an auction to benefit Food Bank for New York City.
Unique Process: Langberg prefers to work from life, making his small paintings from observation, and then using them as source material for larger works. "I've recently realized that the small paintings come out better if I paint them outside my studio, like in my subject's apartment or outdoors. I have my little French easel set up, and this first session takes about an hour or so. I then finish them at studio from photos and memory.  Working from life gives my paintings a presence and directness I couldn't get when I was working just from photo references, and I try to preserve that sense of immediacy and revelation in my big paintings."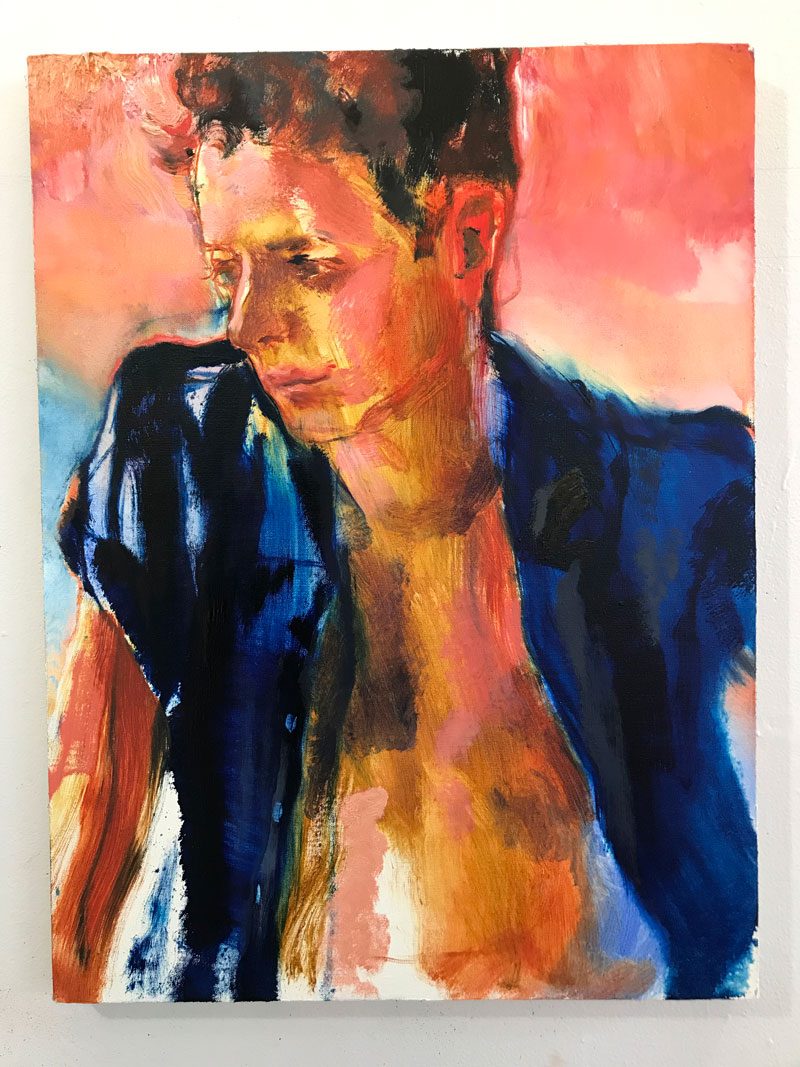 Up next: Langberg is working toward his first solo presentation at the London location of Victoria Miro, his new gallery, and at the Schwules Museum in Berlin. "I love this beginning stage of planning a show," he says, "where I envision the most exciting and impactful version of my work and try to bring it to life."
A version of this article first appeared in print in our 2020 Winter Issue under the headline "Next Big Things." Subscribe to the magazine.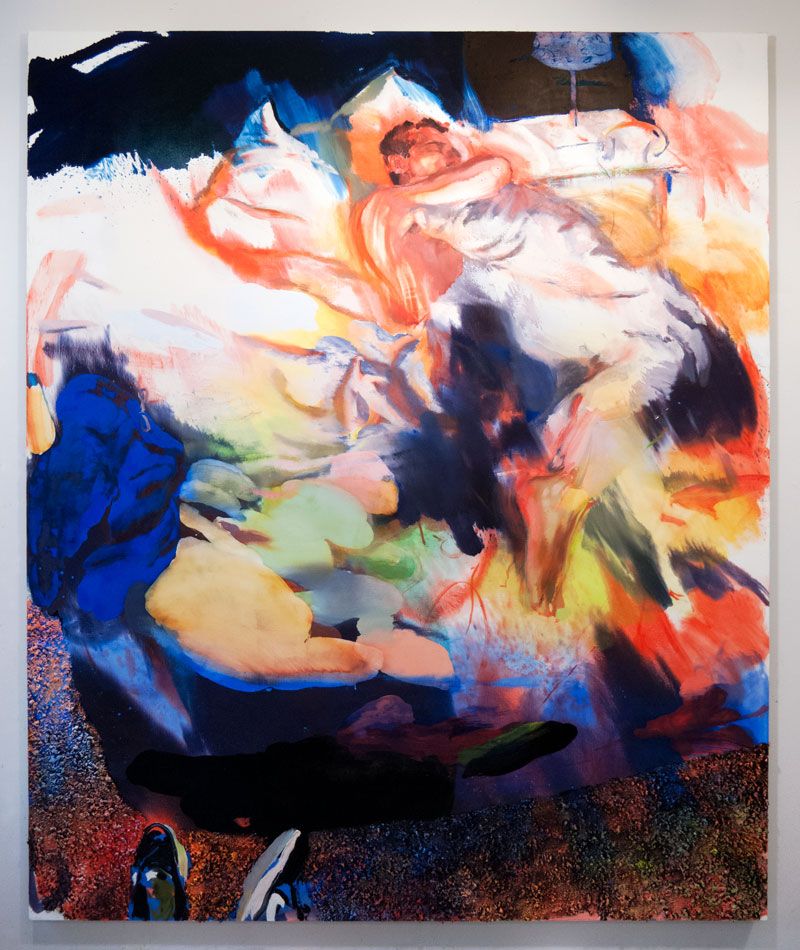 "Doron is a queer painter for the 21st century, unabashedly sharing our dreams, our desires, our humanity. If I had seen his work when I was young, it would have changed my life as a gay man. He is a master of the brush, painting in a languid, dreamy, and complex way."

Thomas Lavin, design gallerist
Next Post