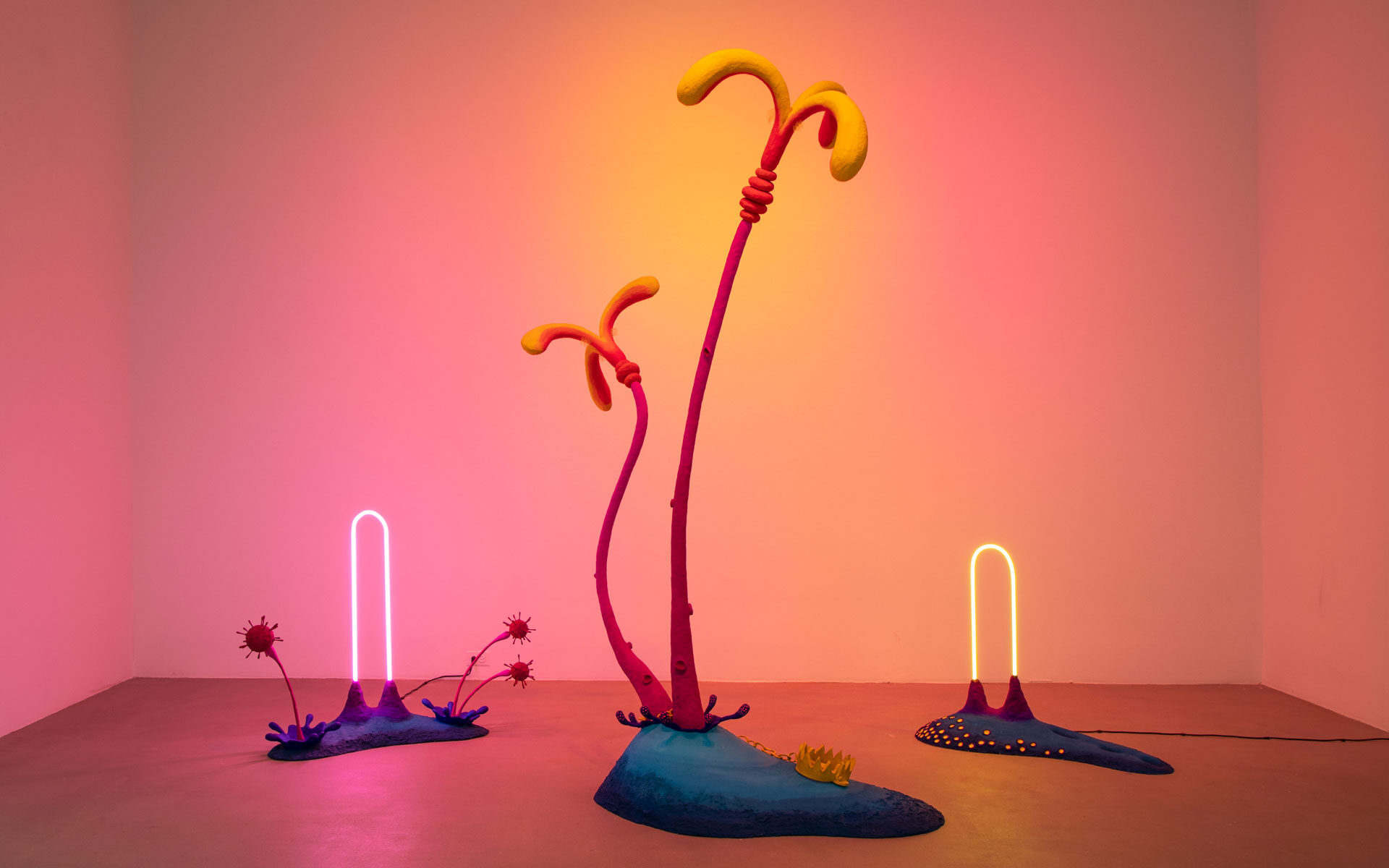 Next Big Things: Vincent CY Chen
The Taiwan-born, New York–based artist creates playful works that address sexuality, power dynamics, and identity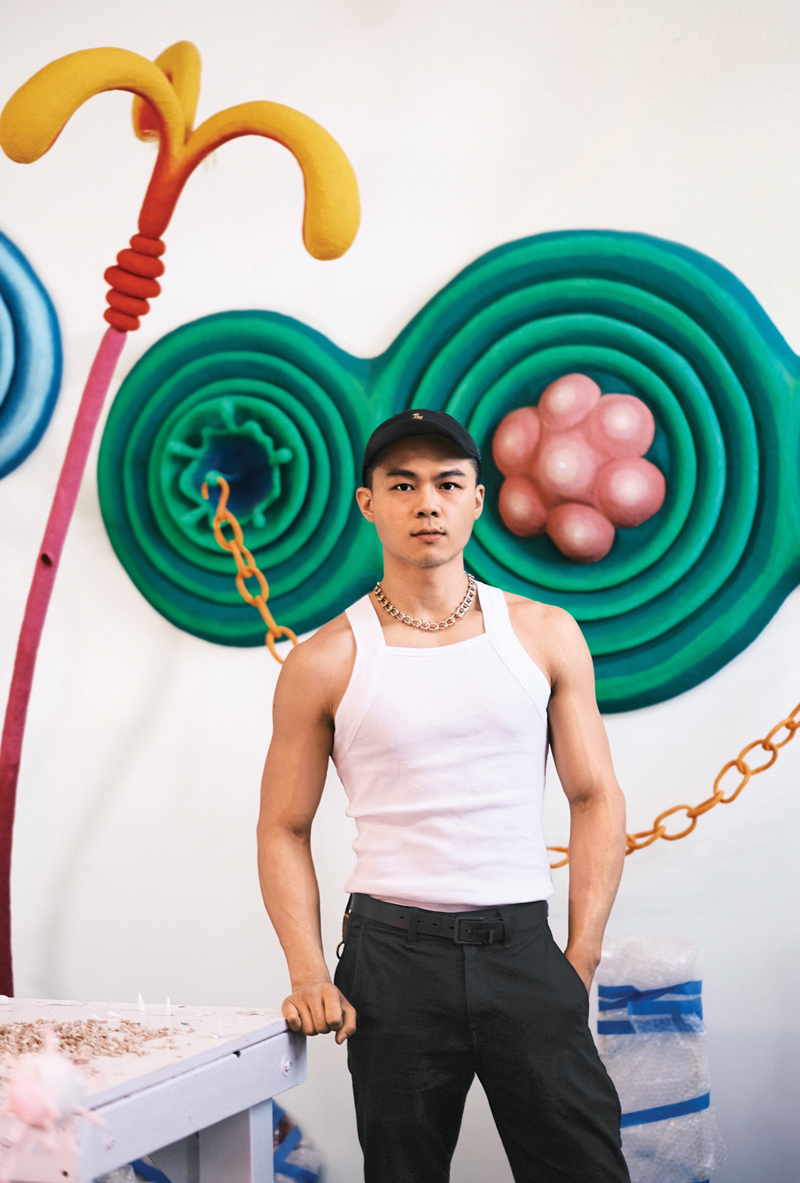 The Taiwan-born, New York–based Vincent CY Chen's beguiling art is at once beautiful, seductive, and dangerous. Inspired by the complex world of plants and animals, his Seussian sculptures—rendered in dazzling hues—lure viewers in before revealing something more sinister. "I am capturing the tension of something that is desirable but at the same time repulsive, like how poisonous frogs are colored to signify danger" says Chen, whose recent fall exhibition "Fill me with your larvae, Daddy" was a hit at Field Projects in Chelsea. "I am also thinking about queerness; the tension between the shame I experienced growing up and the façade of beauty and extravagance; and the fetishization of the exotic."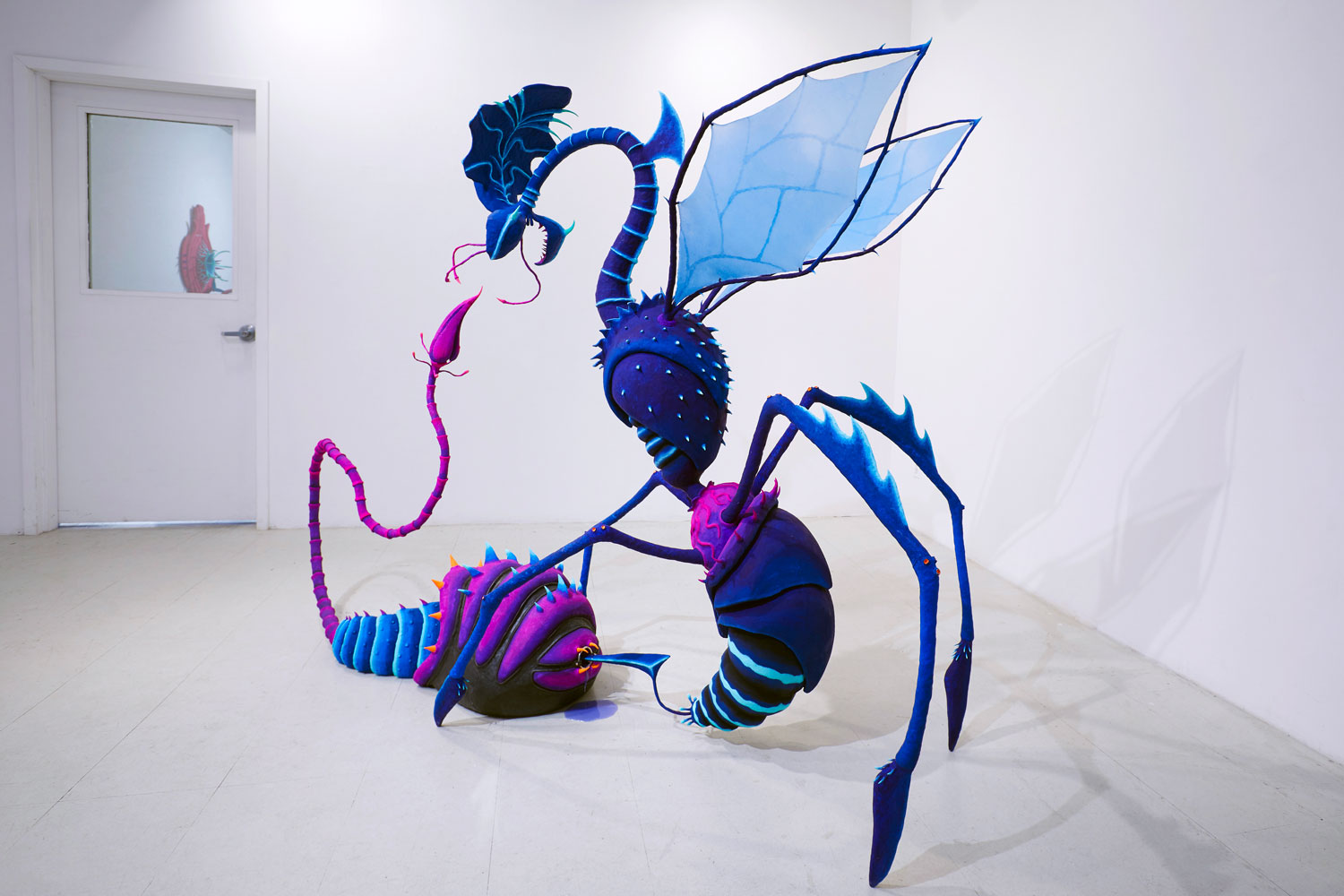 Unique process: Carving directly into polystyrene foam, Chen covers the forms in fiberglass and applies layers of water-based and clay resin. "Once I start carving, I let my hand guide and interact with the material. There are many happy surprises along the way as I get to know the personality of the materials. It's very organic. My specific artistic language comes when my hands are on the sculptures." Neon lights inspired by bioluminescence then round out the installation. "I want to totally immerse my viewers into this fantastical world that I am building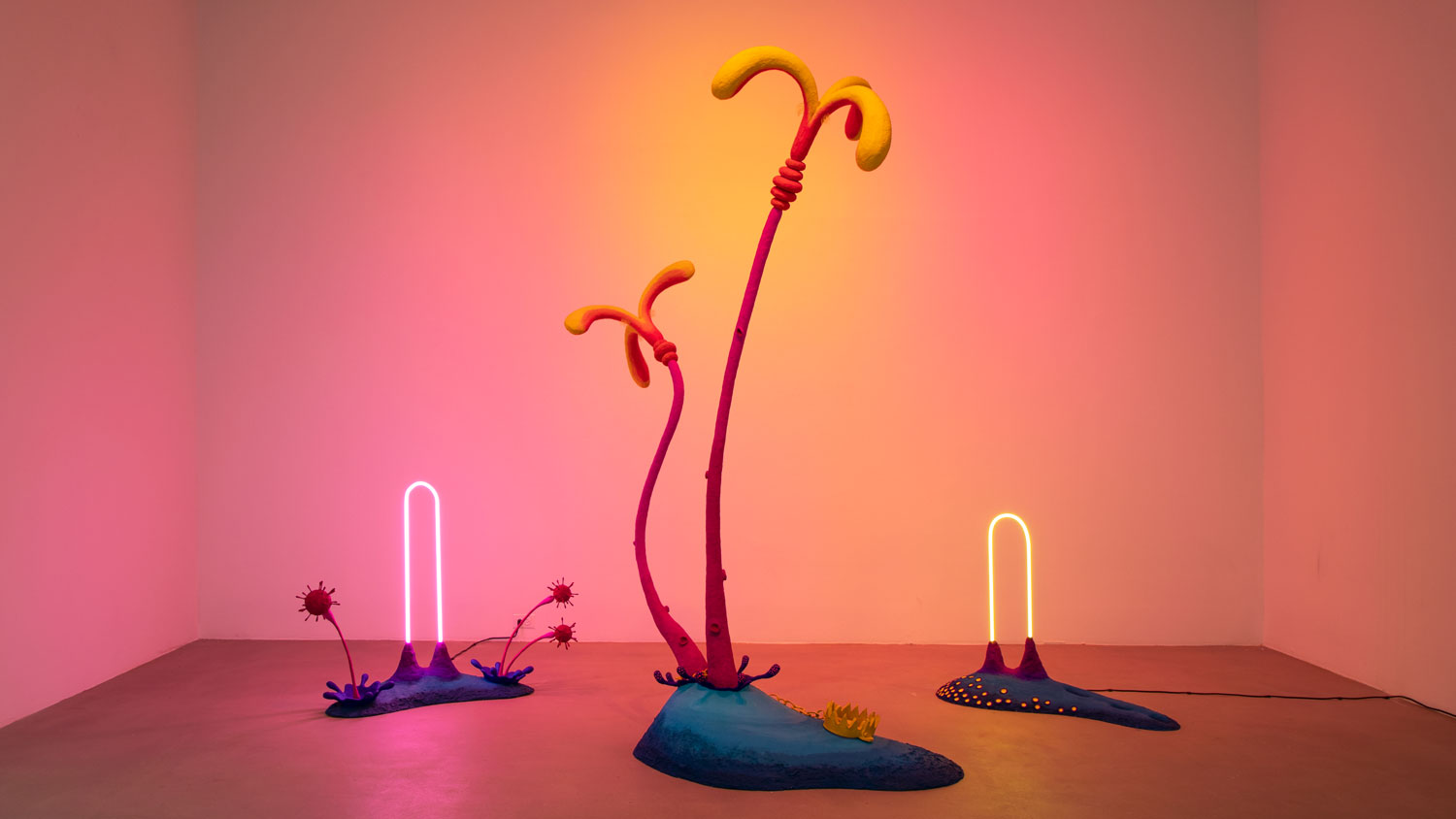 Magical moment: "When I'm just finished sculpting and the form is still pure white, the magic happens when I start painting them."
Extracurricular: When not making art, Chen is hosting monthly emerging artist shows and interviews at De:Formal Online Gallery, an artist-run platform he founded.
"Vincent's playful sculptural works address sexuality, power dynamics, and identity through the lens of science fiction and S&M. Each work is so beautifully rendered that it holds your rapt attention and rewards extended viewing."

Justine Ludwig, executive director, Creative Time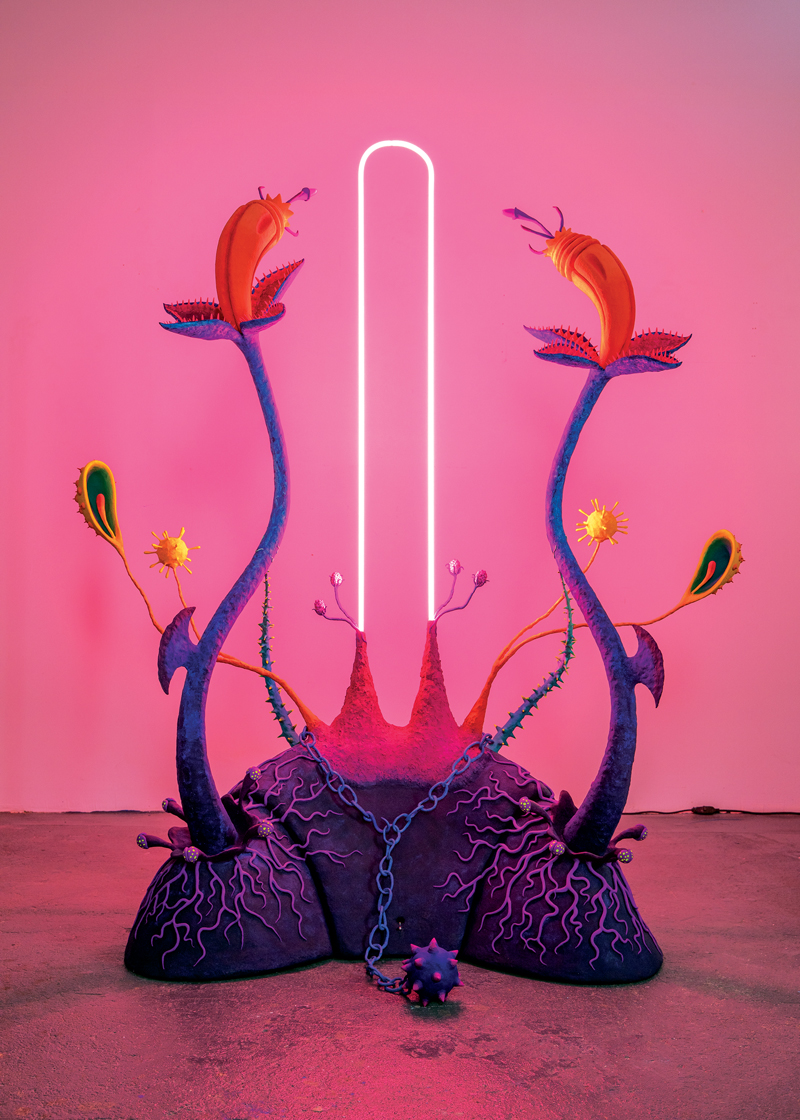 A version of this article first appeared in print in our 2021 Winter Issue under the headline "Next Big Things." Subscribe to the magazine.
Next Post