Palm Beach's New Wave Art Wknd Spotlights First Artists-in-Residence Program and Much More
With a hybrid format, the robust roster of events includes thought-provoking studio visits, panels, and home tours, all for a meaningful cause
For New Wave founder Sarah Gavlak, there is a silver lining to having the third edition of her organization's annual benefit weekend go largely virtual. The Palm Beach-based group, that encourages dialogue around diversity, inclusivity, immigration, and equal rights for women, BIPOC, and LGBTQ+ communities, is now able to engage and expand its audience from South Florida to around the world.
"It's not only necessary due to COVID-19, but accessibility, in general, is incredibly important in terms of encouraging a cascading effect in fostering discussion," says Gavlak who runs a namesake gallery in Palm Beach and Los Angeles, tells Galerie.
Harnessing the art world's power to address the social issues that have dominated the news cycle this year, New Wave Art Wknd's 2020 theme is Art as Activism: The Fight for Equality and Justice. Held from December 4–6, the event is comprised of public programs, panels, and exclusive studio and collection visits to showcase South Florida's thriving contemporary art scene beyond Miami Art Week.
With an all-star advisory board comprised of curators, museum directors, artists, collectors, and philanthropists, including Beth Rudin DeWoody, Amy Phelan, Ann Tenenbaum ​and Thomas Lee, and Lisa Perry, among others, New Wave has this year brought together a diverse roster of participants including artist Deborah Kass, Pace curator Oliver Shultz, and UTA Artist Space creative director Arthur Lewis.
"Palm Beach is regarded as homogeneous and affluent, but the broader community as a whole is much more than that"

Sarah Gavlak, New Wave Founder
"This year has seen so much struggle, but it's also a time for reckoning. We're seeing these conversations happen across fields, not just in our own," says Gavlak. "However one main difference is that there is humanity in art. Art allows for a glimpse into a new life, reality, and understanding in ways that connect people from different worlds and walks of life."
While it may seem surprising to some that such an event would choose Palm Beach as its host city, Gavlak sees its location as an opportunity. "Palm Beach is regarded as homogeneous and affluent, but the broader community as a whole is much more than that," she tells Galerie. "It is important to make this relevant while continuing to work for and promote progress."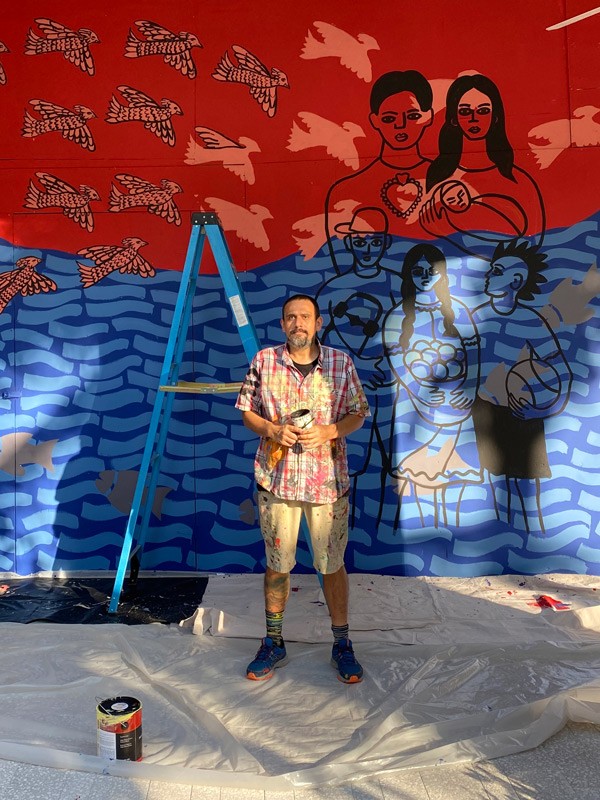 Meet New Wave's Artists-in-Residence
To support its forward-thinking mission, New Wave debuted an artist-in-residence program, which provides emerging artists from marginalized communities in West Palm Beach with a $5,000 award and an apartment and storefront studio space at Rosemary Square for six weeks. Its inaugural recipient this past June was Renzo Ortega, who is revealing a new public mural, titled United Migrant Familia of America, during one of the weekend's socially distanced, in-person events.
"It's one thing to buy or sell an artist's work, but it's another to really empathize with and understand their struggles in a non-commercial way"

Sarah Gavlak
According to Gavlak, Ortega makes "deeply moving work that explores the social, political, and cultural implications of immigration and his status as a naturalized American citizen who has made the transition from undocumented to documented." Working across painting, drawing, film, and music, Ortega took advantage of every opportunity the residency had to offer. "He walked around Rosemary Square and West Palm Beach every day, and visited the ocean daily to reflect on the immigrants who'd crossed oceans to get here, willingly or not," adds Gavlak.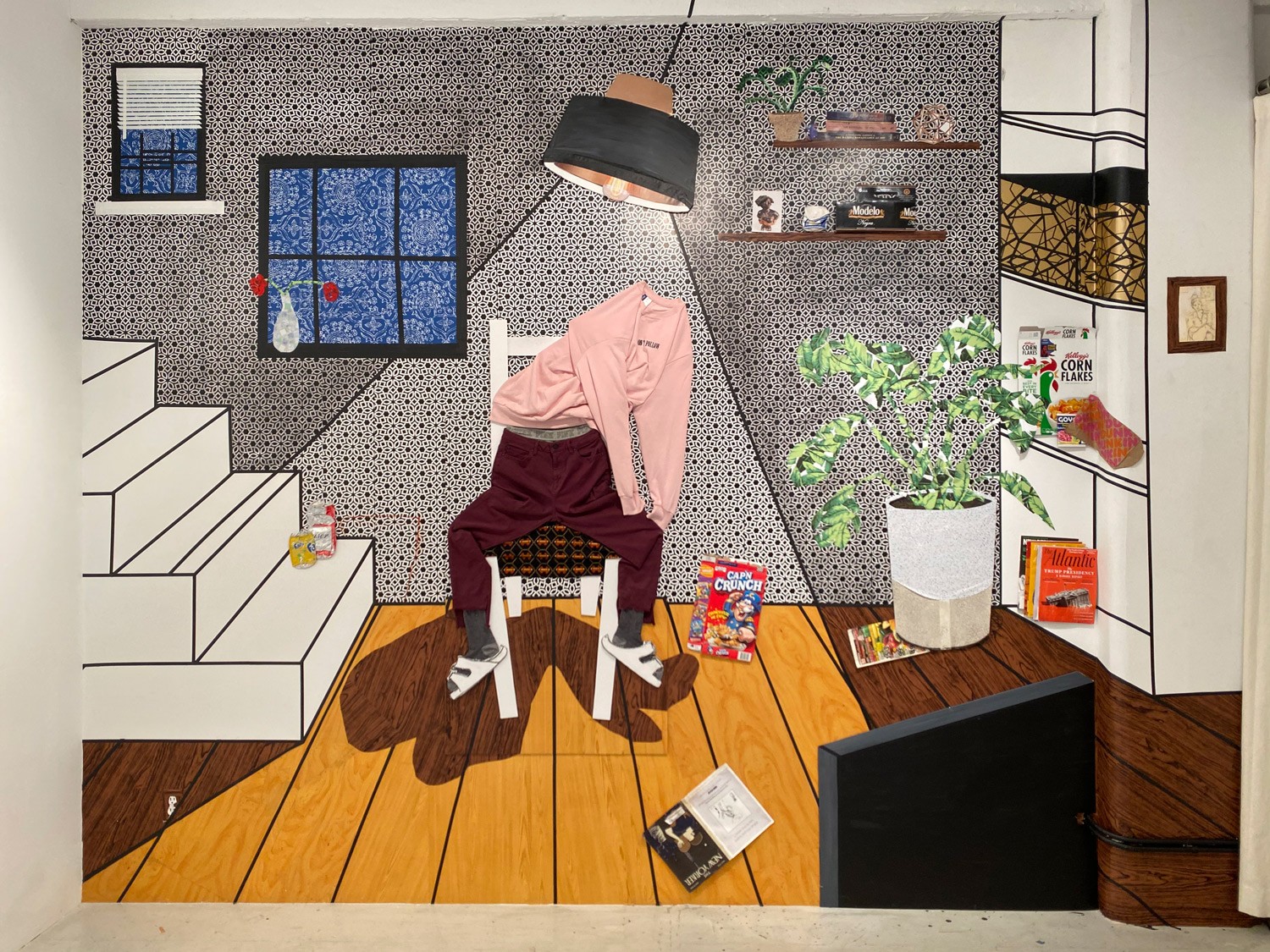 The current artist-in-residence is Estelle Maisonett, a Mexican-Puerto-Rican artist raised in the Bronx whose collage work explores intersectionality and preconceived notions of value, economic status, race, culture, sexual orientation, and gender. Maisonett will lead a hybrid studio visit as part of New Wave Art Wknd's programming, as will Dominican-American, New York-based mixed media artist Joiri Minaya, who will begin her residence in February. In summer 2021, Asser Saint-Val, a Haitian-born, South Florida-based multidisciplinary artist, will move in for his residency.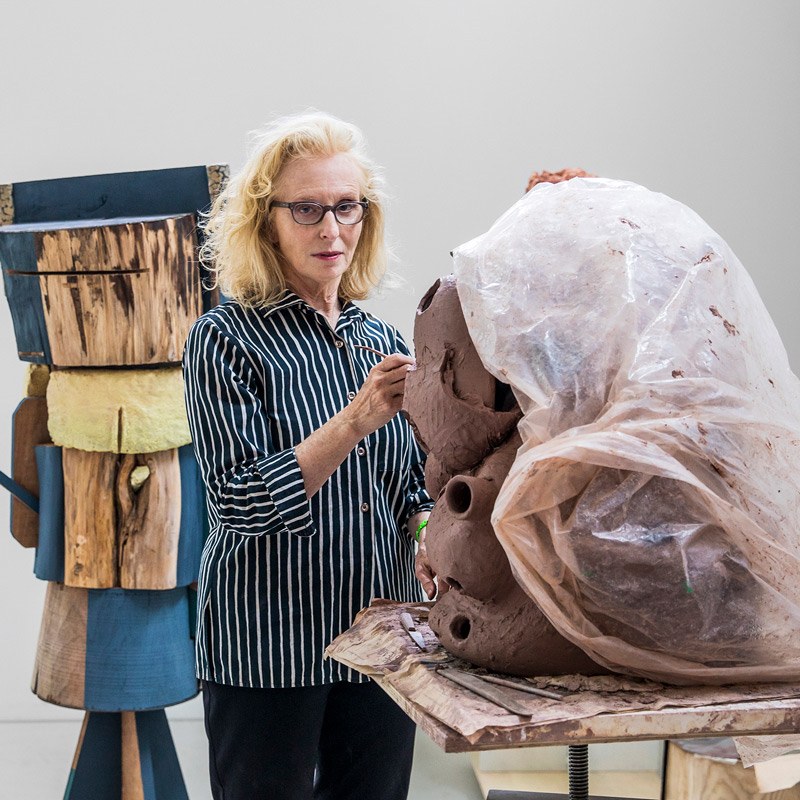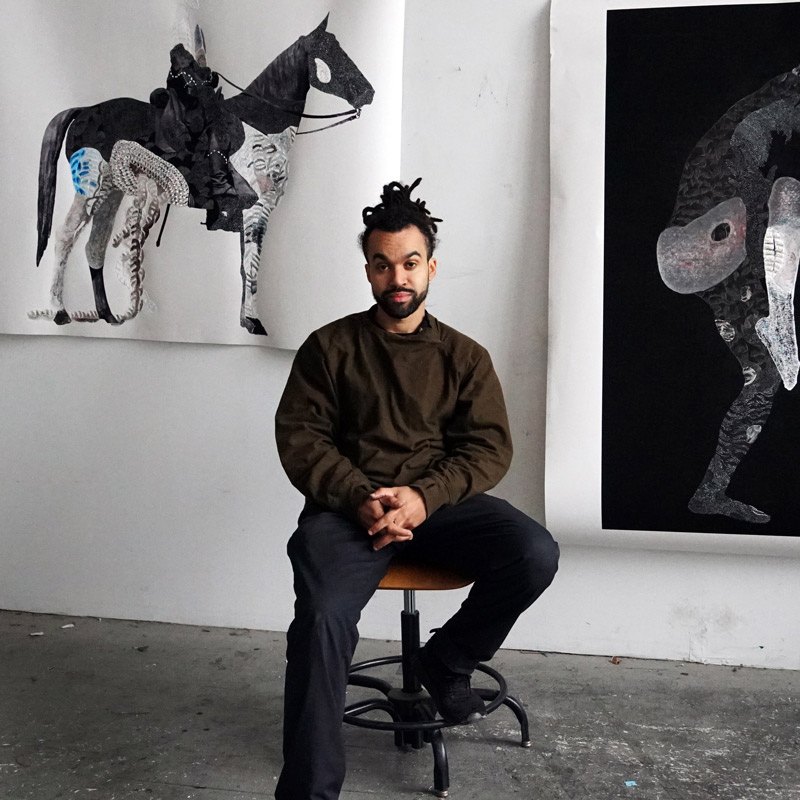 Studio Visits and Exclusive Home Tours
Other virtual studio visits include Arlene Shechet and Nate Lewis, and in February 2020, ​artist and New Wave advisory board member Sanford Biggers will also host a virtual visit for New Wave Art Wknd ticket holders. In-person outdoor events are largely exclusive to high-level donors, with the exception of the Royal Poinciana Plaza's Gallery Open Houses, co-hosted by the recently opened Pace, Acquavella,​ Lehmann Maupin, and Paula Cooper galleries, and the soon-to-be-opened Wynn Fine Art and White Cube galleries. Gavlak gallery is also offering an exhibition tour of "Gisela Colón: Existential Time" with the artist​​ herself.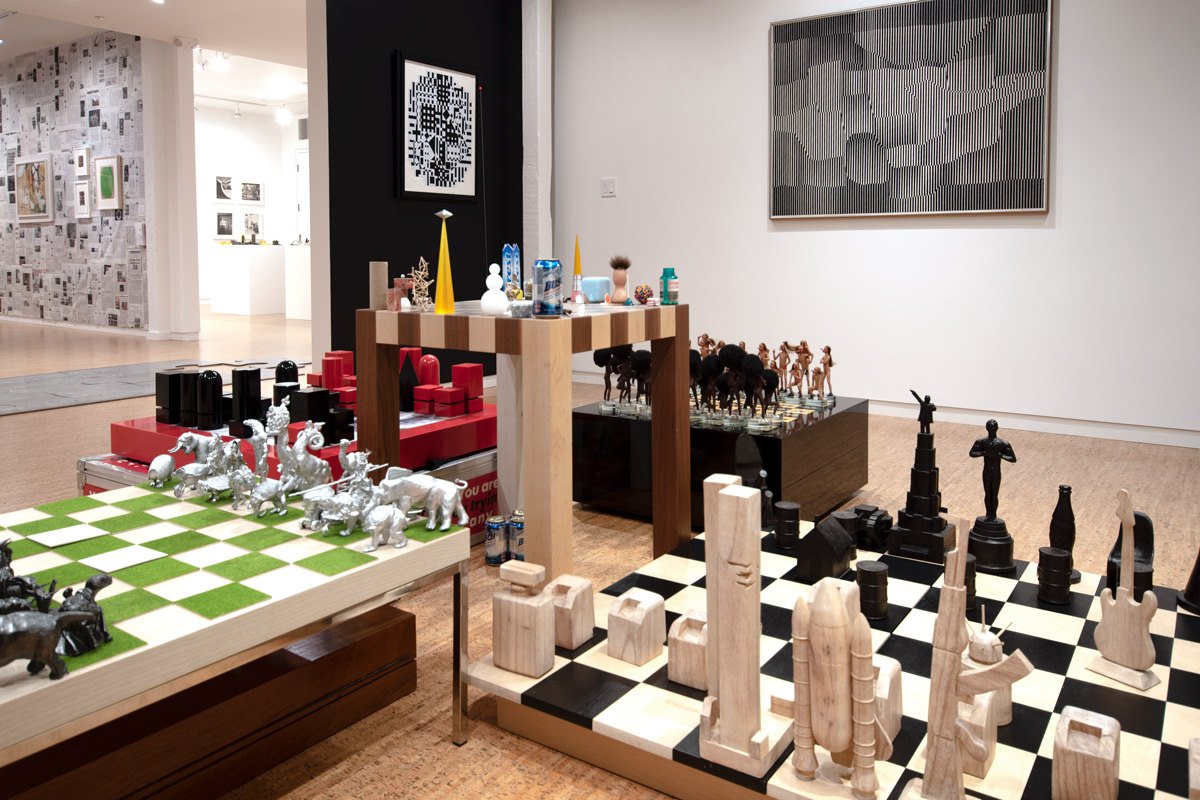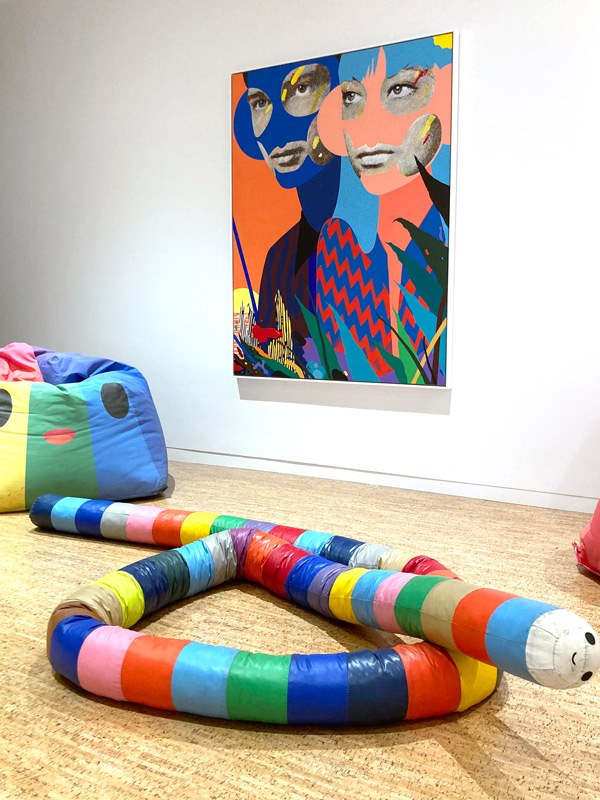 Donors at the $1,000 level are invited to the refreshed galleries at​​ Beth Rudin DeWoody's ​The Bunker Artspace, while donors at the $500 level can enjoy an exclusive first-look into the new home and collection of London-based ​Valeria Napoleone​​, plus intimate visits with Seattle-based art patrons ​Lisa Goodman a​nd Josef Vascovitz​​, and Arthur Lewis,​​ Creative Director of UTA Fine Arts and UTA Artist Space, in Los Angeles.
"I opened Gavlak in 2005 in Palm Beach, and it's nice to see other galleries finally following suit—and not only that, but also recognizing the importance of our residency program and investing in its growth. It's one thing to buy or sell an artist's work, but it's another to really empathize with and understand their struggles in a non-commercial way," says Gavlak. "If New Wave can provide guidance for philanthropy and collecting in a way that makes a larger impact while bringing equality to the forefront of community conversation, we're doing our job."
Next Post