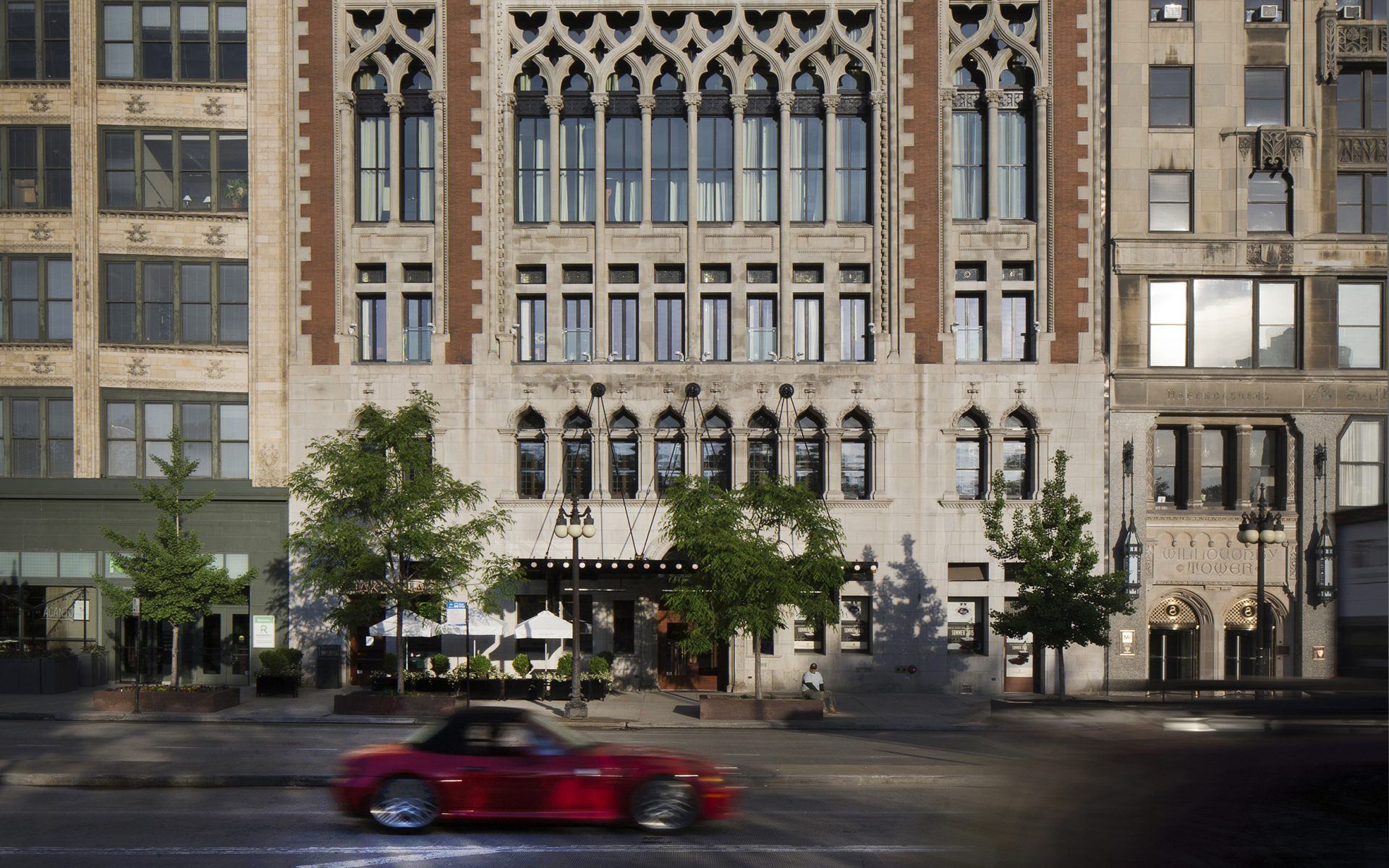 NADA Announces Invitational Art Fair in Chicago
The fair will debut in September during the week of EXPO Chicago
This morning, the New Art Dealers Alliance announced plans to establish a contemporary art fair in Chicago: the Chicago Invitational. The first iteration of the fair, which will host roughly 40 galleries, will take place September 18–21, concurrent with EXPO Chicago, the city's major art fair.
The fair will span two floors of the historic Chicago Athletic Association Hotel in the Loop, the city's main business district, taking over its Stagg Court and Tank spaces, as well as 13 hotel rooms. The chosen venue situates the fair across the street from a few of the city's cultural highlights, including the Art Institute of Chicago and Millennium Park, home to Anish Kapoor's iconic Cloud Gate and Frank Gehry's Jay Pritzker Pavilion.
Recommended: East Hampton's LongHouse Reserve Opens 2019 Season with Major Will Ryman Installation
This year, NADA canceled its New York fair, which was scheduled to run during Armory Week and which it had held annually since 2012. The decision was made in order to "dedicate additional resources to gallery programming during the March Art Week," according to a statement by NADA, which instead held an event, called New York Gallery Open, designed to bring collectors to the spaces of member galleries. Next week, on May 2, it will launch NADA House, the organization's second off-site exhibition on Governors Island featuring 45 artists from the rosters of NADA's member galleries.
"This important expansion to Chicago, in an ideal venue, will continue our mission to support artists and arts organizations internationally," said Rachel Uffner, NADA board president and owner of Rachel Uffner Gallery, in a statement. "The invitational will also allow us to cultivate existing relationships in the region while developing new ones. We are already feeling incredible support from Chicago's cultural and arts community and are looking forward to seeing everyone in September."
The Chicago Invitational will take place September 18–21.
Next Post