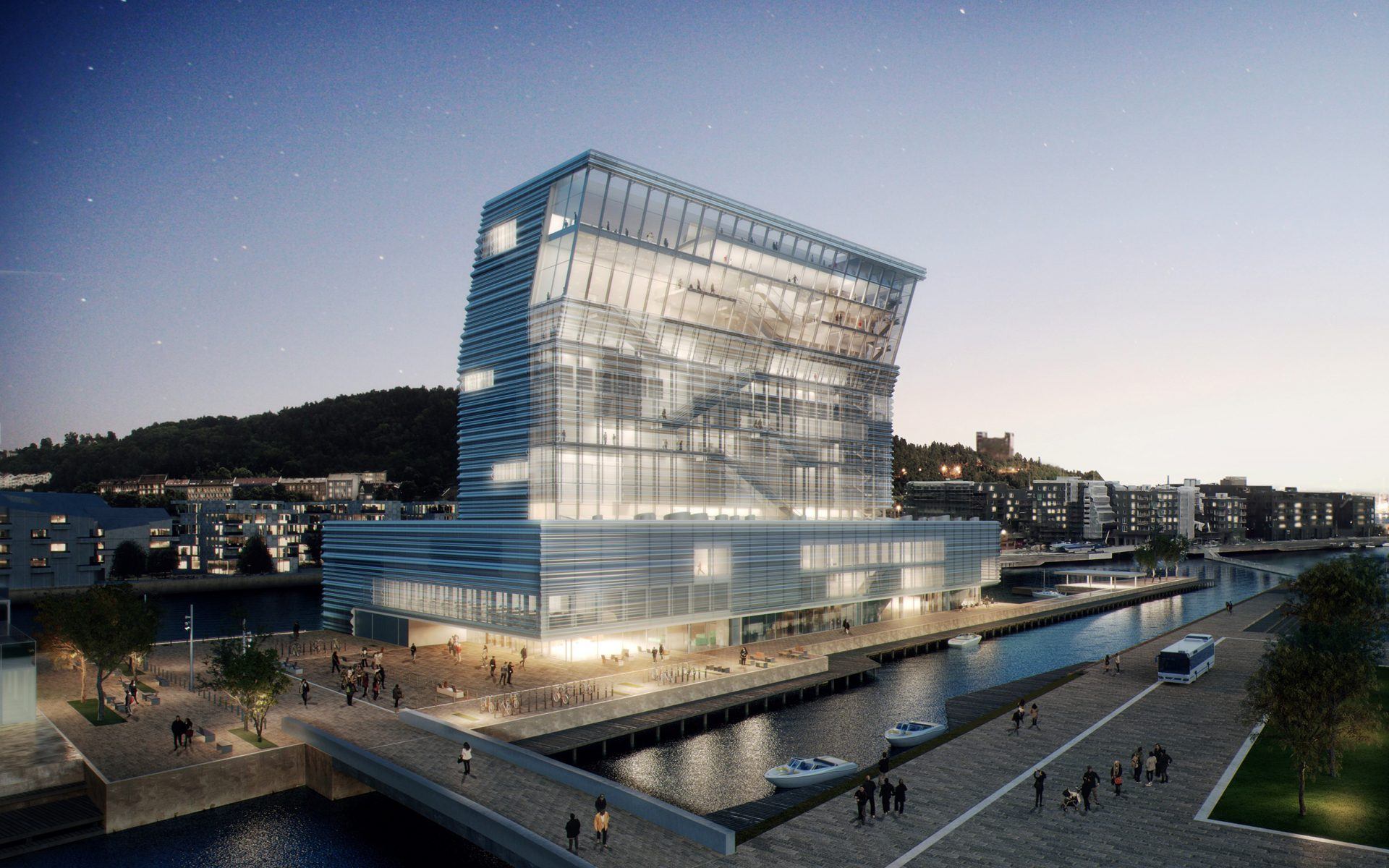 11 Major Art Museums Opening in 2020
From the Pinault Collection in Paris to the Momentary in Arkansas, these institutions are already making waves
With a host of dazzling institutions opening (or in some cases, reopening) their doors in the coming months, 2020 is shaping up to be a momentous year for culture connoisseurs. In June, French billionaire François Pinault will cut the ribbon on the Pinault Collection, which is housed in Paris's breathtakingly restored stock exchange building. Meanwhile, the richest man in Russia, Leonid Mikhelson, will be debuting a sprawling arts hub for his noteworthy collection, dubbed GES-2, in a decommissioned Moscow power plant in September. The U.S. will get significant additions as well, and not just in big cities like New York—look for exciting spaces to make their mark from Seattle to Oklahoma City.
Read on for Galerie's roundup of this year's most anticipated museum openings.
1. Bourse de Commerce—Pinault Collection | Paris
Opening: June 
One of the year's most anticipated museums will occupy the Bourse de Commerce, Paris's monumental former stock exchange building, which has undergone a stunning $170 million renovation by Pritzker Prize–winning architect Tadao Ando. Nestled between the Louvre and the Centre Pompidou, the Pinault Collection will showcase the collection of French billionaire François Pinault, who is funding the entire project out of pocket. (Pinault also operates a pair of lauded galleries in Venice.) In an interview with the New York Times, Pinault revealed that the some 30,000 square feet of exhibition space will present a joint exhibition with the Centre Pompidou in late 2020 that will feature a world-famous male artist.
2. Munch Museum | Oslo
Opening: Spring 
Edvard Munch put Norwegian Expressionism on the map with his iconic 1893 work, The Scream, which remains one of the most recognizable images in art history. Now, after more than 50 years in a crowded building east of the city center, the Munch Museum (or Munchmuseet) is relocating to expanded digs. Masterminded by Madrid architect Juan Herreros, the 13-story structure sits on a prime spot in downtown Oslo and will hold over half of Munch's oeuvre, including 1,150 paintings and more than 18,000 prints.
3. GES-2 | Moscow
Opening: September 
Moscow is set to gain a major art hub in September, thanks to Russia's richest man, Leonid Mikhelson, founder of natural gas conglomerate Novatek. The financier tapped Pritzker Prize–winning architect Renzo Piano to overhaul a massive former power plant near the Kremlin. Here, Mikhelson's VAC Foundation will oversee programming of the 215,000-square-foot GES-2, which will include an amphitheater, education center, and artist residences. First up is Icelandic talent Ragnar Kjartansson, who will stage a series of exhibitions throughout the entire museum during its first six months.
Recommended: 12 Must-See Art and Design Exhibitions in 2020
4. Depot Boijmans Van Beuningen | Rotterdam
Completion: Late 2020
Located adjacent to the Museum Boijmans Van Beuningen in Rotterdam's thriving Museumpark, the Boijmans Van Beuningen Depot will not just be used as a storage facility but will also be the first such repository to allow public access without the accompaniment of a curator. Renowned architecture firm MVRDV devised the striking structure, which will ultimately house some 70,000 works of art.
5. Seattle Asian Art Museum | Seattle
Opening: February 8
Built as the original home of the Seattle Art Museum, this 1933 Art Deco gem became home to the Seattle Asian Art Museum in 1994 after the original institution moved downtown. Two years ago, the Asian Art Museum shuttered for a complete overhaul (the first in the building's history), overseen by local firm LMN Architects. Now equipped with more gallery space as well as a third lobby, the building is also better integrated into the surrounding Frederick Law Olmsted–designed park, thanks to a clever reimagining of the museum's adjacent gardens.
6. Dia: Chelsea | New York City
Opening: September 
Acclaimed art foundation Dia is combining three of its West 22nd Street properties into one space spanning 32,500 square feet, 60 percent of which will be dedicated to exhibitions. New York–based Architecture Research Office is masterminding the renovation, which will feature ground-level galleries, a library, classrooms, and Joseph Beuys's massive installation 7000 Eichen. 
7. Oklahoma Contemporary | Oklahoma City
Opening: March
The centerpiece of a major campus for the Oklahoma Contemporary Arts Center, this 54,000-square-foot structure by Rand Elliott Architects will debut with the inaugural exhibition "Bright Golden Haze," which takes its name from the famed Rodgers and Hammerstein musical. Oklahoma native Ed Ruscha served as honorary chairman for the $22.1 million capital campaign, and the show will feature a recent work by Robert Irwin.
8. He Museum (HEM) | Foshan, China
Opening: March 21
Architect Tadao Ando is behind yet another striking art space opening this year, this one in the Chinese city of Foshan, not far from the already bustling cultural cities Hong Kong and Macao. He Museum (or HEM) is being overseen by the He family, who run a successful electronics brand and maintain an art collection with works by Anish Kapoor, Olafur Eliasson, Damien Hirst, and Chinese artists like Liu Ye and Ding Yi.
Recommended: Copenhagen's Faurschou Foundation Opens Brooklyn Outpost
9. The Momentary | Bentonville, Arkansas
Opening: February 22
This offshoot of the acclaimed Crystal Bridges Museum of American Art is taking over a 63,000-square-foot former Kraft Foods cheese factory in downtown Bentonville. Dubbed the Momentary, the contemporary art space is being designed by Chicago firm Wheeler Kearns Architects and will open with the exhibition "State of the Art 2020," which features more than 100 artworks by 61 artists working across the U.S.
10. M+ Museum | Hong Kong
Completion: March 
Designed by Pritzker Prize–winning architects Herzog & de Meuron, the M+ Museum is the centerpiece of Hong Kong's West Kowloon Cultural District. Given the political volatility in the region, the opening has been delayed several times, although officials have been on record saying it will be structurally complete by March and will be available to the public in time for the 2021 Venice Biennale.
11. X Museum | Beijing 
Opening: March 
One of China's most prominent millennial art collectors, Michael Xufu Huang cofounded his first museum (M WOODS) during his sophomore year at the University of Pennsylvania. Now he's teamed up with another young entrepreneur, Theresa Tse, to create X Museum, which was designed by local architecture studio TEMP. Opening during Beijing's Gallery Weekend, the art space is bound to be one of the city's most cutting-edge ventures.
Next Post