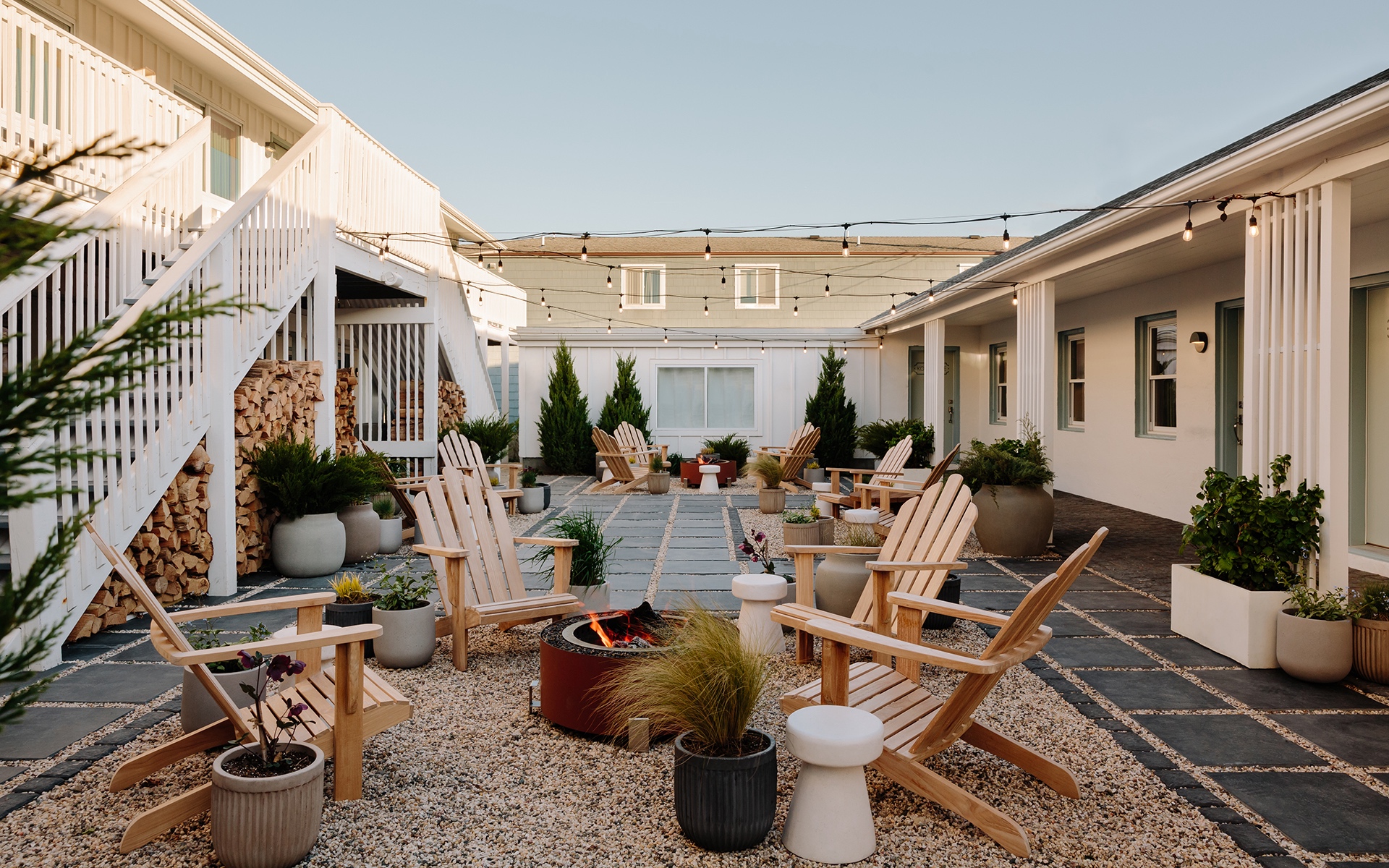 A Family-Run Hotel in Montauk Gets a Total Revamp by Home Studios
Nestled on the East End of Long Island, the newly refreshed Daunt's Albatross combines old-school charm with modern approachability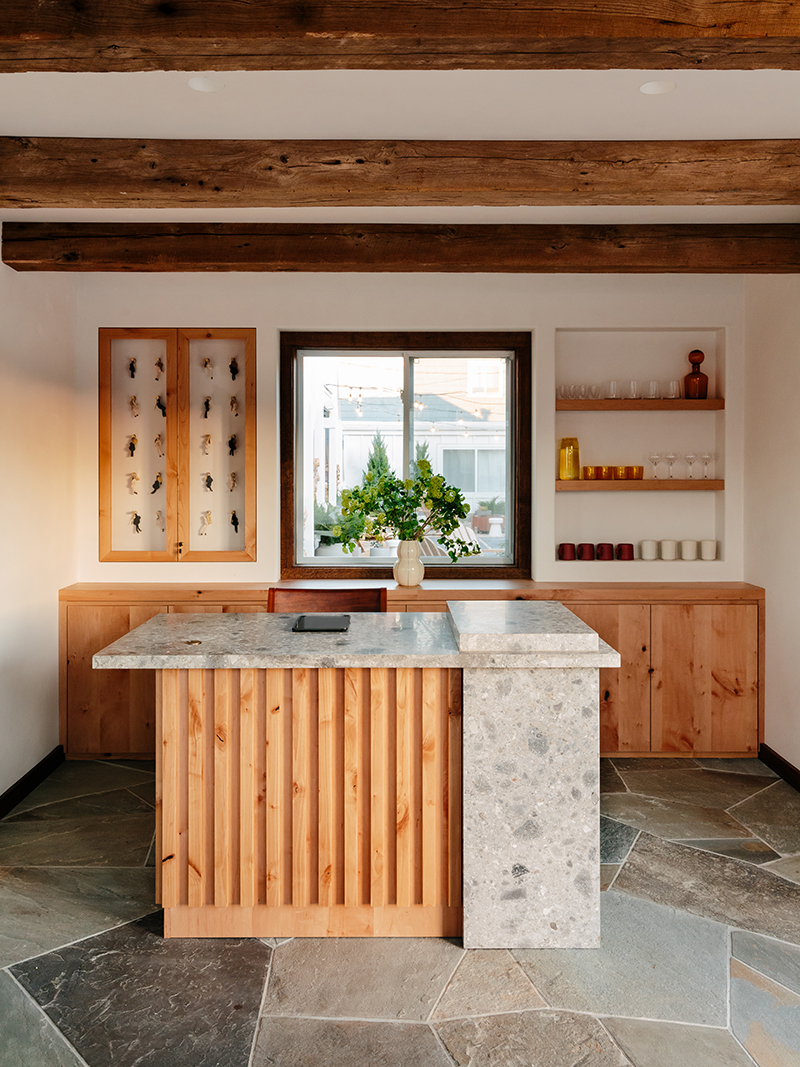 When Leo Daunt returned home to Montauk in 2014, the plan wasn't to stay long-term. He had just graduated from college and decided to spend the summer helping his father run their family's business, Daunt's Albatross, a charming motel that his grandparents—Richard and Frances Daunt—had originally purchased in 1977. Although the 23-room hideaway had not been meaningfully updated in more than three decades, it was perfectly located a block from the beach and held immense sentimental value. "I grew up around the property with my nine cousins," says Daunt. "I was planning to go back to school the next fall, but I just fell in love with the possibility of what this place could be."
At the time, Montauk itself was in the midst of a transformation, with hot spots such as Surf Lodge, Montauk Beach House, and Ruschmeyer's raising the profile of what was once a sleepy fishing village on the eastern tip of Long Island. "People loved how old school and authentic it was," says Daunt. "I wanted to see if we could create a boutique hotel that was elevated but still retained this hidden charm."
"I wanted to see if we could create a boutique hotel that was elevated but still retained this hidden charm"

leo daunt
After Daunt's father handed him the reigns in 2016, he began the search for a design team to help him realize his vision, ultimately tapping Brooklyn-based Home Studios. "They were very respectful about creating a neighborhood spot," he explains. "It was a natural fit from the beginning." Helmed by former fiction editor Oliver Haslegrave, the buzzy design firm is behind hits such as Vini e Fritti and the Spaniard, both in Manhattan, and L.A.'s Alsace Hotel, which opened last year.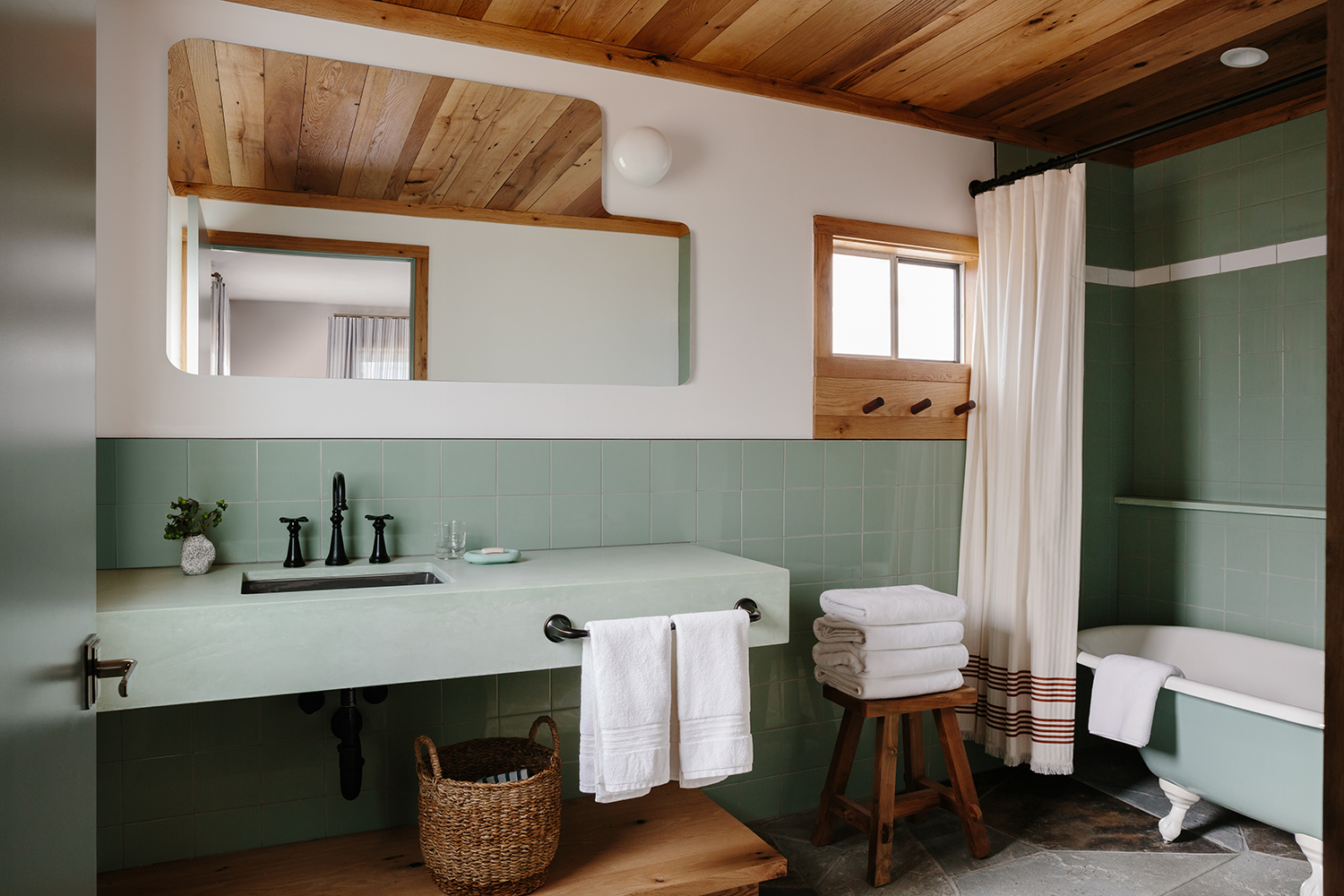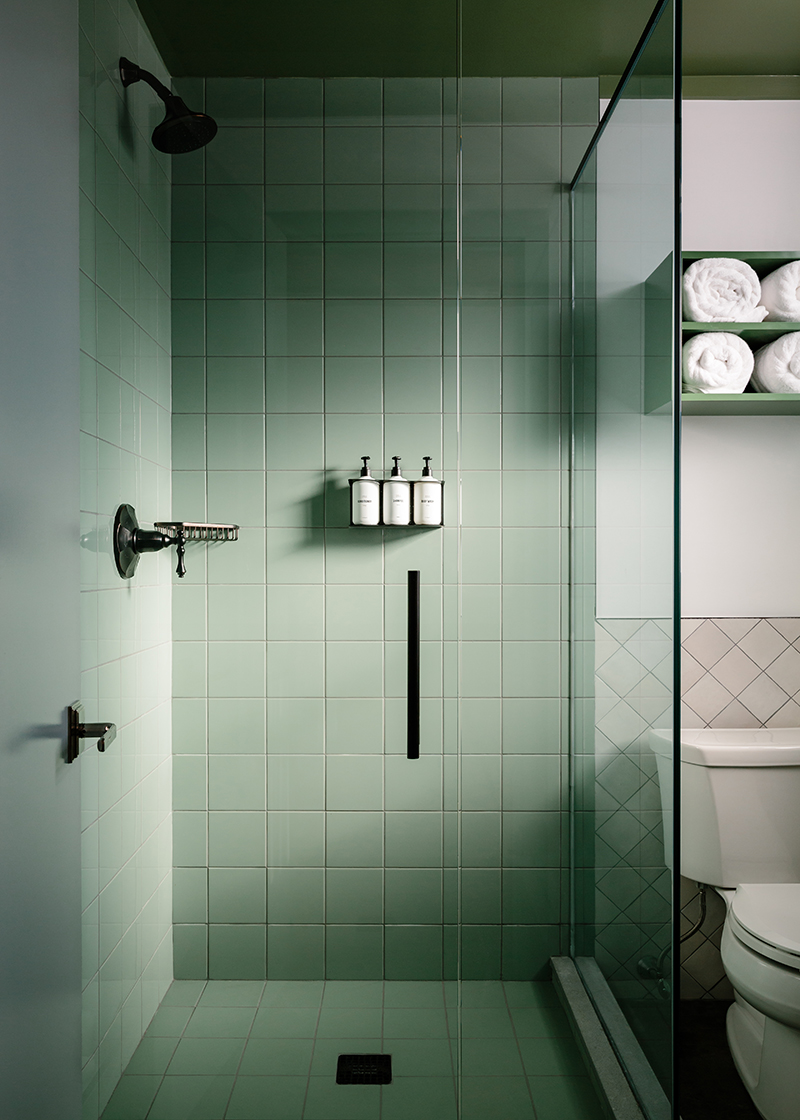 Over the course of six months starting last November, the interiors were taken down to the studs, with virtually every surface being redone in the the guest rooms, lobby, pool area, and courtyard. Drawing inspiration from the rugged natural beauty of Montauk's bluffs and beaches, the design team focused on creating a modern sanctuary with a subdued color palette of grays, browns, whites, and blues. Irregular flagstone floors pave the lobby and first-floor guest rooms, while those on the second story feature two-tone porcelain tiles. Adding a rustic touch are knotty alder accents and woven lighting pendants—not to mention the eclectic furnishings, all of which were sourced from local antique shops, that give the spaces a collected warmth.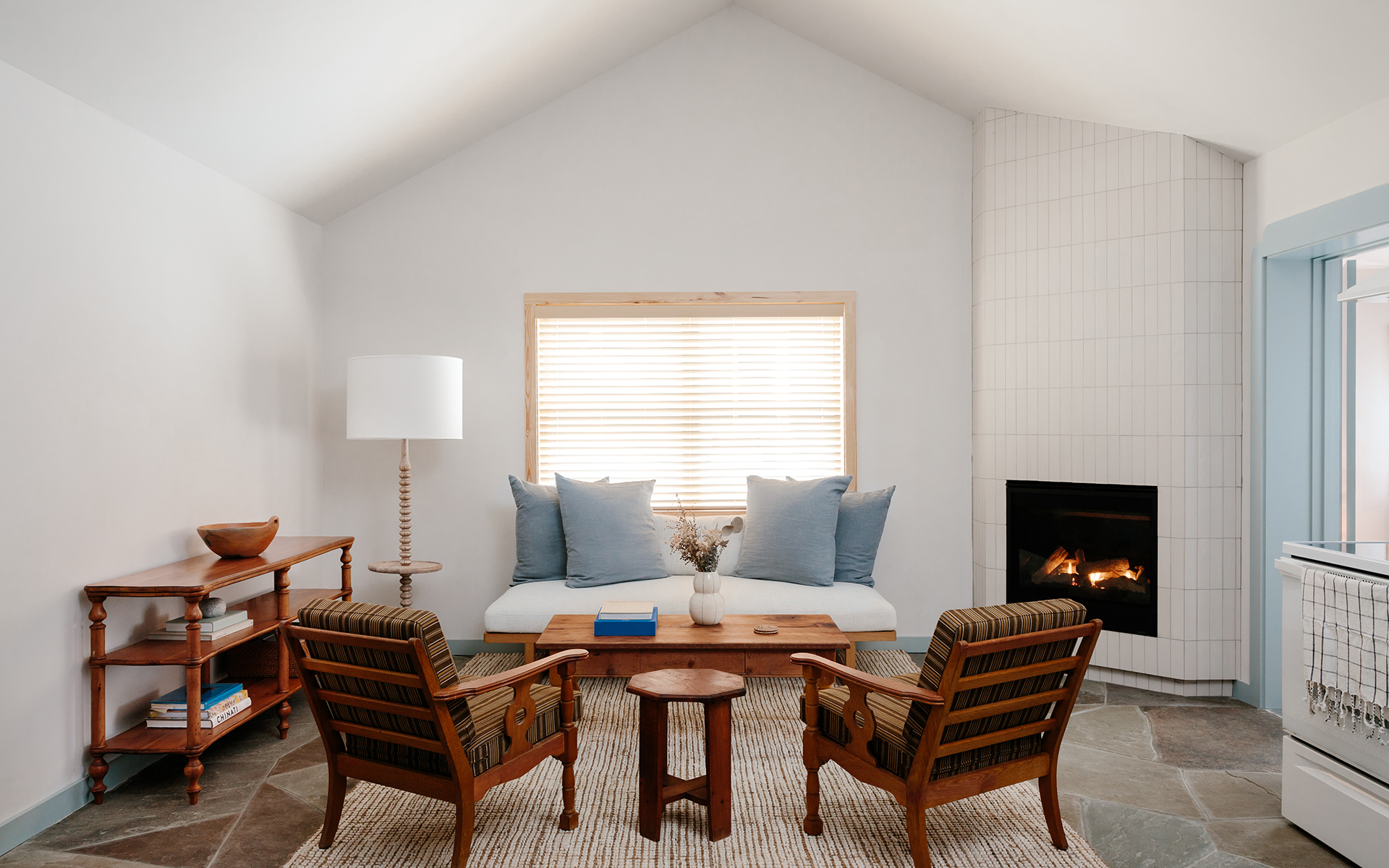 For those planning a longer stay, deluxe rooms offer kitchenettes equipped with farmhouse sinks, butcher-block counters, and built-in cooktops. Additional amenities include in-room dining from the sister restaurant, Bird on the Roof, as well as a pool area and a revamped courtyard that features smokeless Breeo fire pits and bluestone pavers. (The latter area can be utilized nightly for s'mores—just ask the front desk.)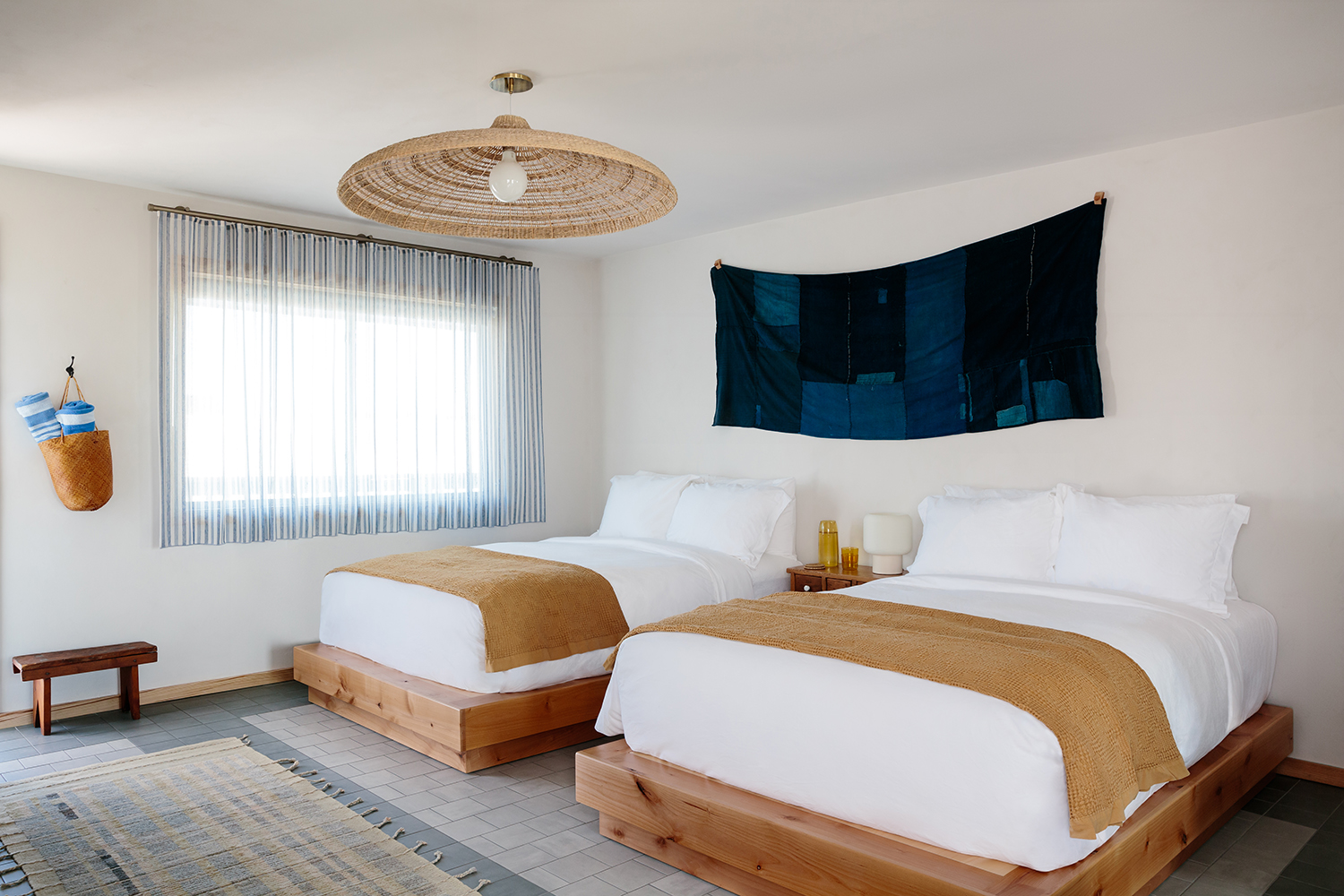 But perhaps the most special place for Daunt is the Koda Suite, which sleeps six and comes with a kitchenette and two baths. "When my grandparents first bought the Albatross, that was their apartment," he says. Now, the space has been reborn in a simple, approachable style, with blue beadboard accents, a ceramic tile fireplace, and a collection of refinished vintage furnishings. "The suite still feels cozy and like it's been there, but it also feels brand new and spectacular," Daunt adds. "It's special to see an area that has so much significance to the family be transformed into an amazing design moment." You can certainly feel the love.
Next Post