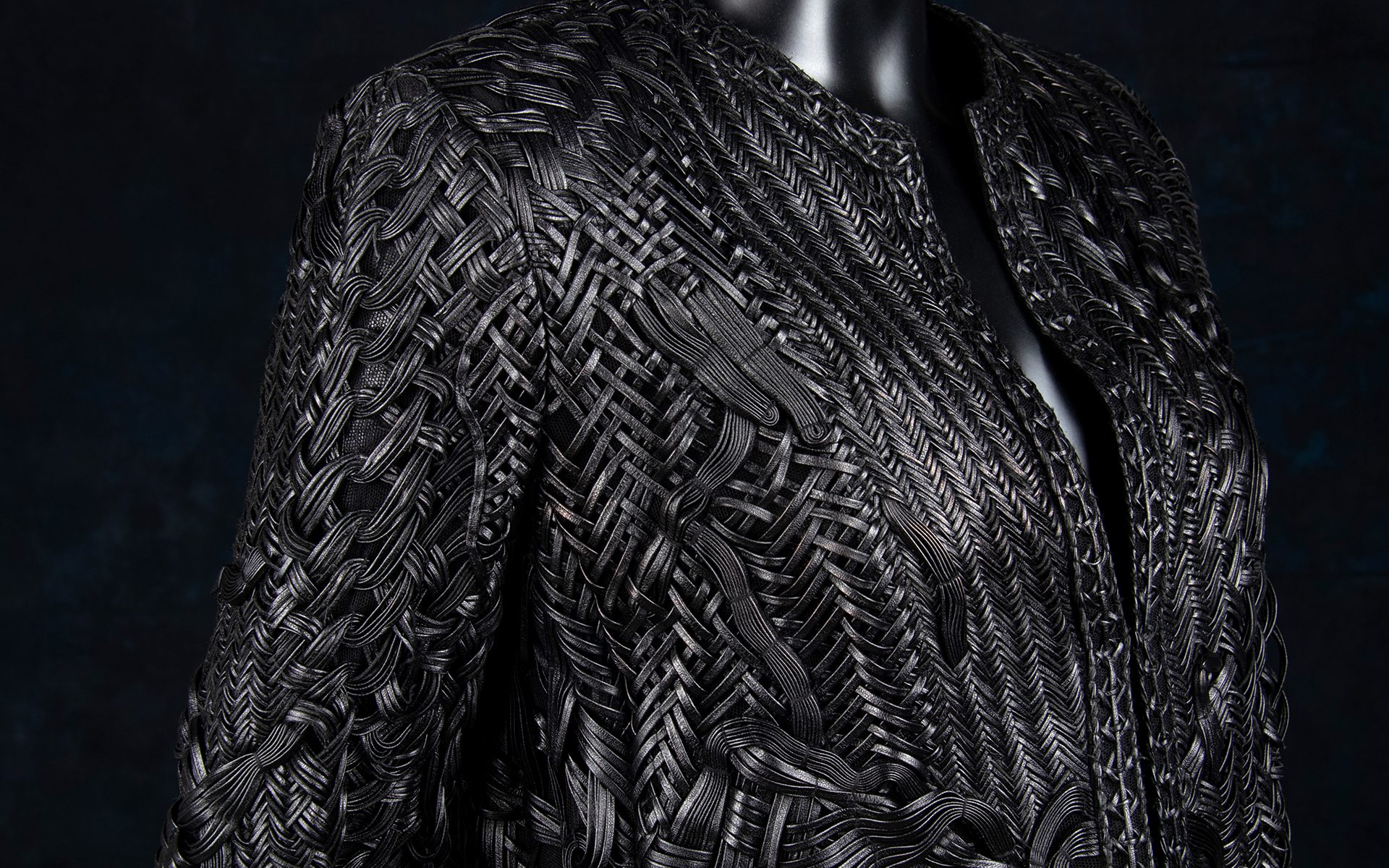 D.C. Philanthropist Michelle Smith's Exceptional Collection of Couture Is Coming to Auction
Hindman is selling fashionable pieces from her carefully curated closet, including unique designs by Christian Dior, Ralph Rucci, and J. Mendel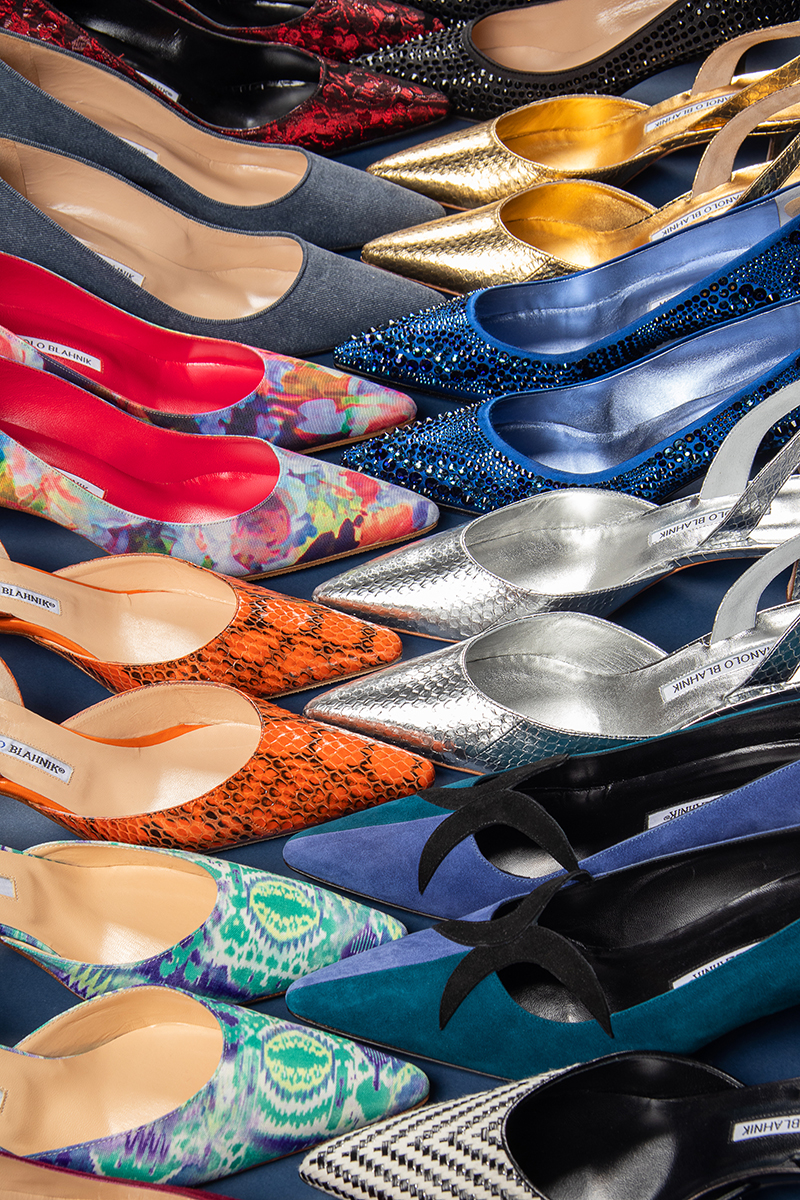 This past spring, Sotheby's mounted an extensive sale of pieces from Beltway stylesetter Michelle Smith's David Kleinberg-crafted apartment. The April auction featured such striking examples of collectible design as Diego Giacometti's Fondation Maeght side chairs, an exceptional Crocodile armchair by Claude Lalanne, and a Jean-Michel Frank cabinet, all of which soared past their pre-sale estimates.
Now, an auction event at Hindman is revealing her wardrobe was equally curated and thought-through, with covetable pieces of couture by Christian Dior, Ralph Rucci, and Balenciaga, as well as elegant accessories from Chanel, Goyard, Hermès, and Manolo Blahnik.
"What I ended up bringing to auction was almost everything in her closet," says Timothy Long, Director and Senior Specialist, Couture & Luxury Accessories at Hindman, which has hosted a number of legacy sales, including past events featuring works by Geoffrey Beene. "What we know and what we saw of her home and her furniture, her decorative arts, the design of the overall home, were a curated approach. She took careful consideration in the items that she surrounded herself with."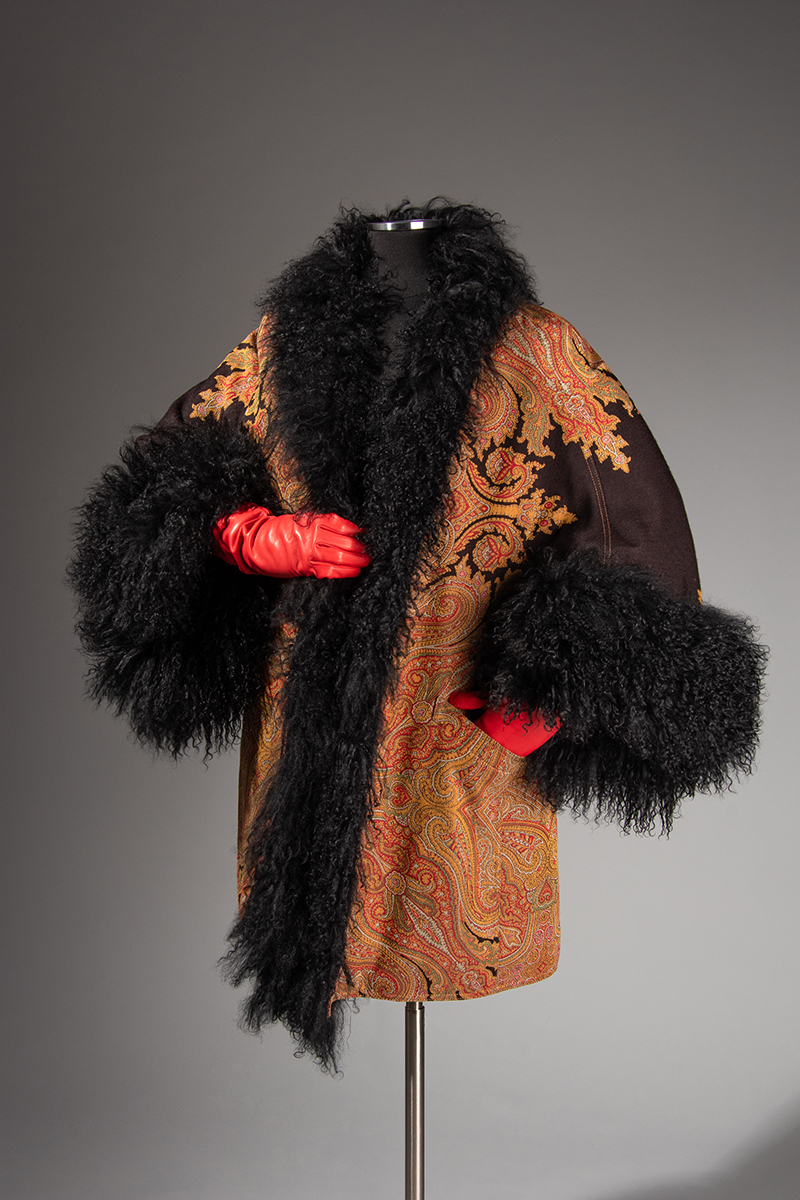 Just like Smith's home, her closet too spanned time and talent, with pieces such as velvet and lamé jacquard evening coat from the 1910s hanging alongside contemporary clothing from major brands such as Christian Dior, Versace, Elie Saab, Valentino, and Gucci. "She would mix and match just like inside her house older items that she would put her own fresh perspective and spin on," Long tells Galerie.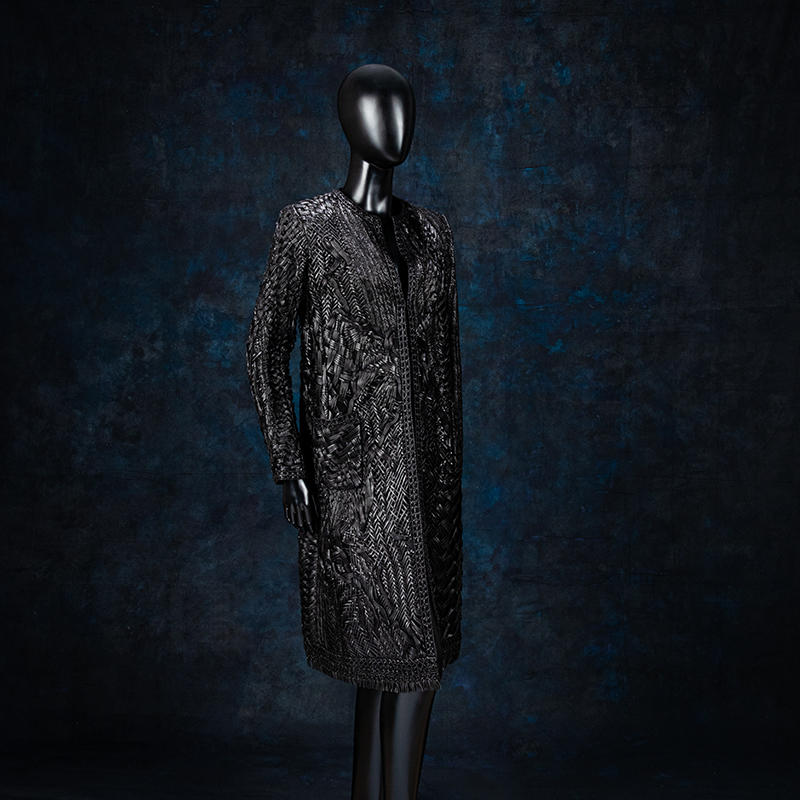 Most represented was Ralph Rucci, noted as only the second American designer to be invited to join the French Chambre Syndicale de la Haute Couture. "His importance to fashion history means that these pieces are truly a museum quality work," says Long of several lots in the upcoming auction. "There are a few custom pieces that were made for Michelle that are truly works of art."
Among the selections is an original black leather and silk net jacket of varied woven patterns with a jewel neckline and fringed hemlines, estimated to be one of the sale's top lots. "It's something I've never seen before—the way Ralph has taken these very small strips of leather and woven and knotted them together in a way that baffles the mind," Long says. "The quality and artistry that went into creating something like that… it is a wearable piece of art."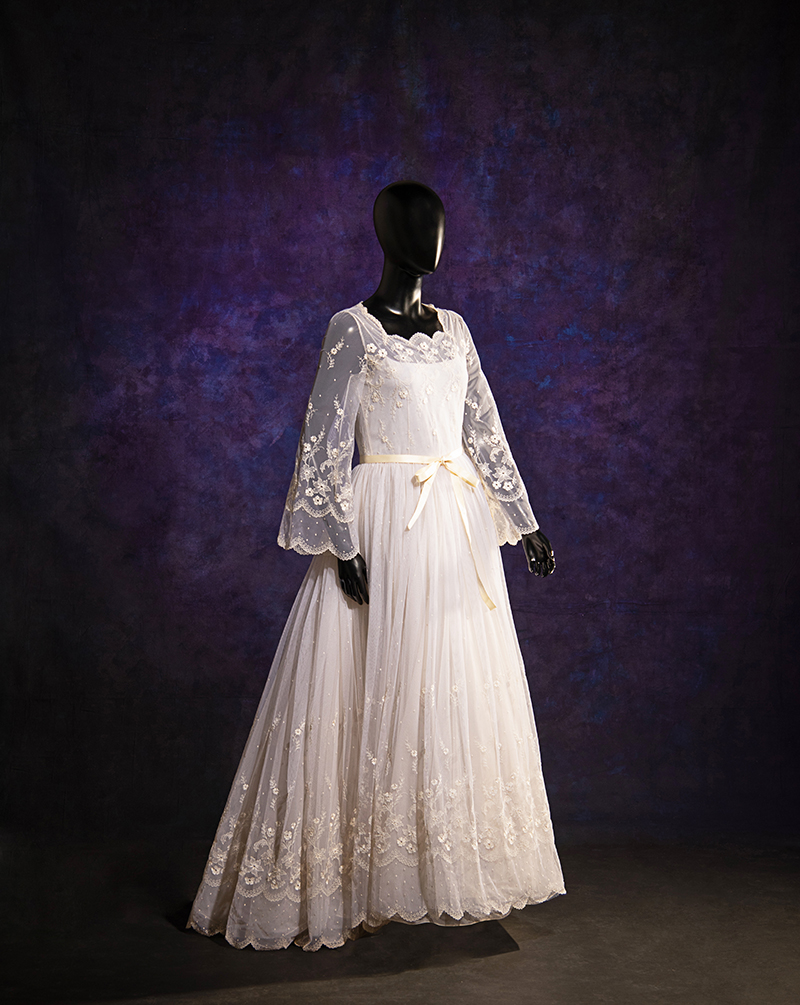 Smith, who was introduced to the world of haute couture by her mother, artist Clarice Smith, had a number of rarefied pieces in her collection, including a 1960s Balenciaga wool coat as well as her bespoke Christian Dior wedding gown from 1979. "Her real focus with haute couture begins with her wedding dress, and from then on we have multiple examples of the highest levels of fashion design clothing construction that you can get," explains Long. "It is the largest collection of haute couture in private hands, still residing in the closet, I've seen in my 20-plus years."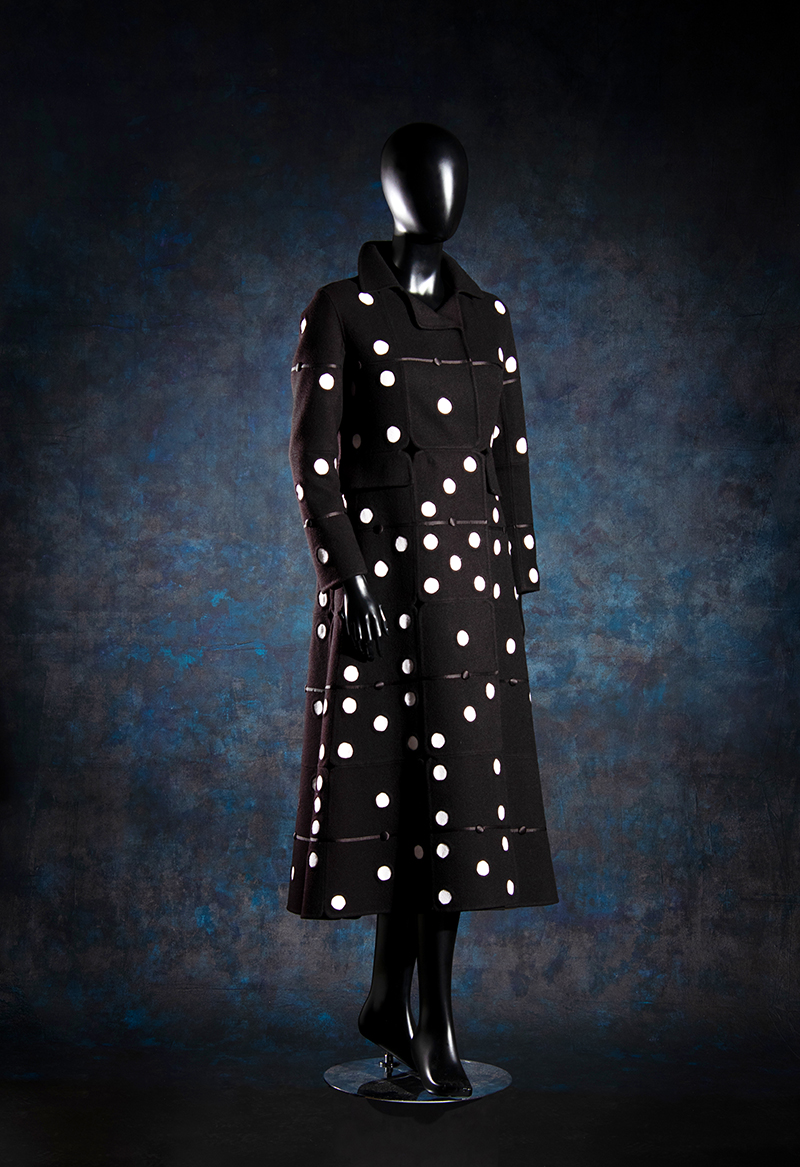 While the apparel is petite in size, many of the styles are large on color and pattern, from a selection of psychedelic Emilio Pucci dresses from the 1960s to an array of vibrant Hermès cashmere and silk scarves. Additionally, many of the garments are uniquely numbered, offering a clue into their provenance. "If you look at her like a collector, then all of a sudden, this collection of clothing makes more sense," Long says. "It is utilitarian—she lived in her life in these pieces, she went to events—but it was far more important to her than garments. It was an extension of who she was, and I don't think there's any more personal way of expressing yourself than through dress."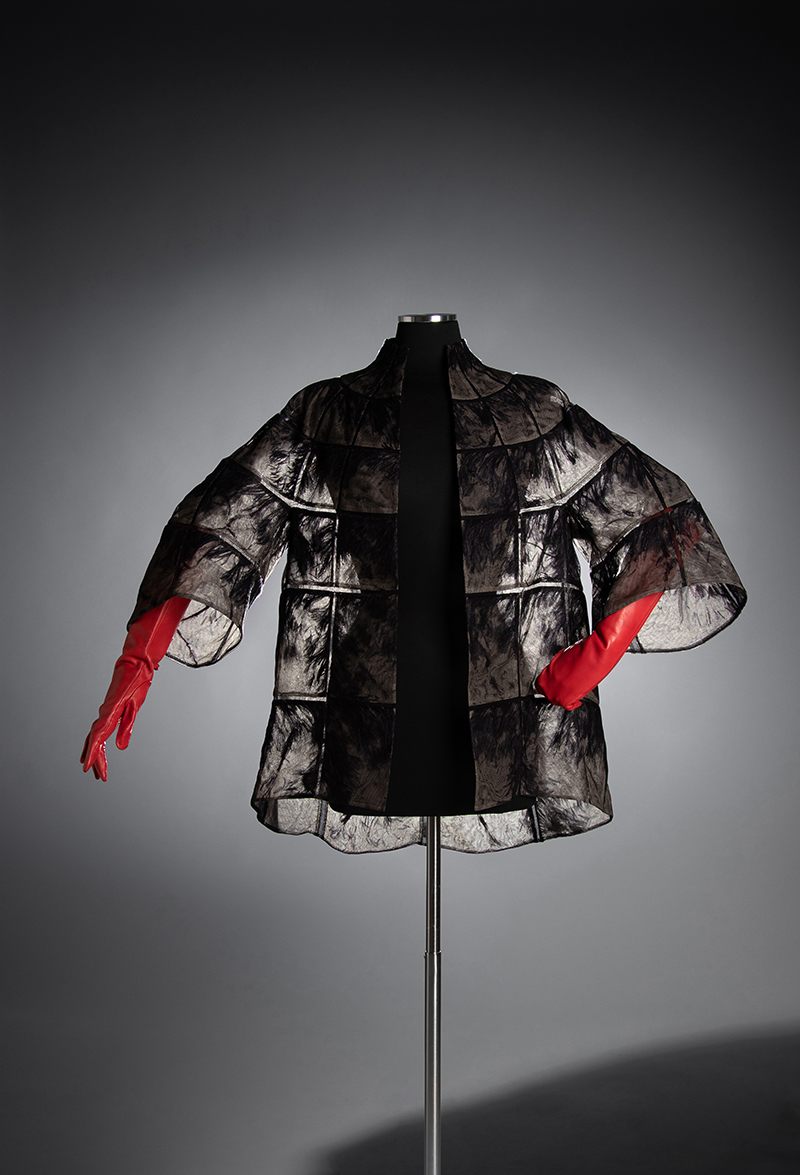 Next Post