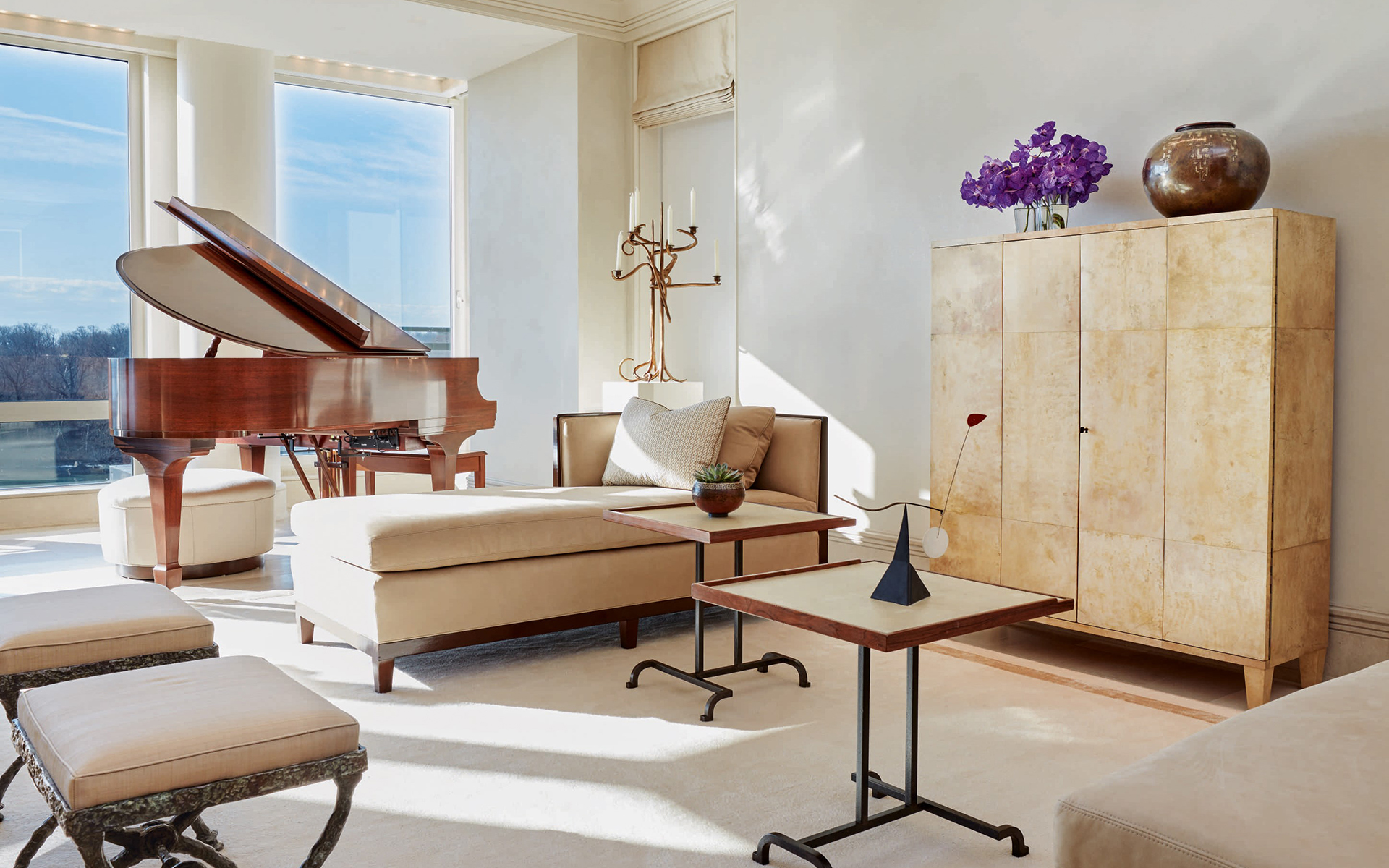 Collector Michelle Smith's Remarkable Cache of Art, Jewelry, and Design Is Coming to Auction
Sotheby's is selling treasures from her David Kleinberg–designed apartment, including works by Antony Gormley, Alexander Calder, and Claude Lalanne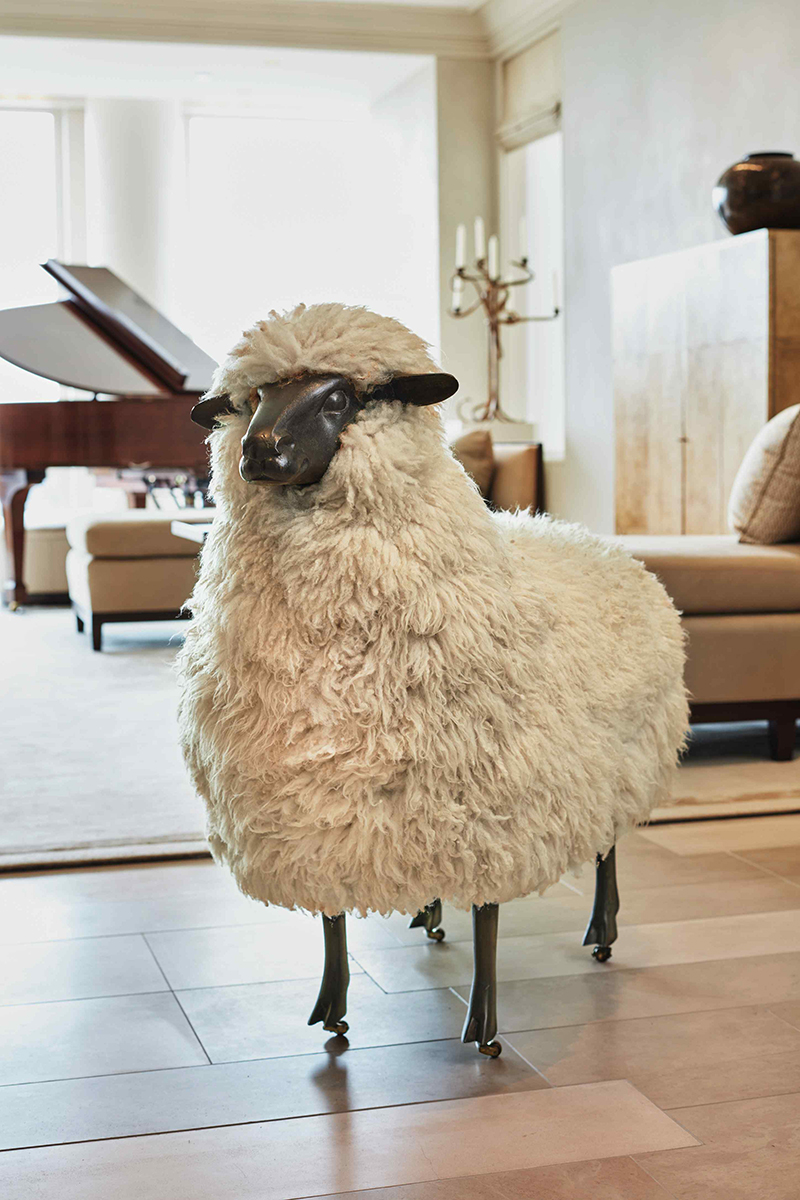 "What makes a great client is somebody who is enthusiastic, informed, and open-minded. Michelle Smith was all of those things," says interior designer David Kleinberg in a video introducing the upcoming auction of the Washington, D.C.–based philanthropist's distinguished collection of fine art, design, and jewelry at Sotheby's. "A Vision: Property from the Collection of Michelle Smith" will include 400 lots, brought to market in both a live event on April 22 and an online sale open for bidding through April 27.
Kleinberg met Smith more than a decade ago, when she purchased the duplex penthouse inside the then-under construction Ritz-Carlton Georgetown. Together, the pair conceived a residence befitting an affluent patron who supported organizations such as the National Gallery of Art, Kennedy Center, New York Historical Society, and Aspen Institute but was quietly reserved about her accomplishments.
Among the works of 20th- and 21st-century design are a pair of sculptural Diego Giacometti "Fondation Maeght" side chairs, a Claude Lalanne "Crocodile" armchair, a circa-1930 parchment and sycamore Jean-Michele Frank cabinet, and several lighting and decorative objets by Tiffany Studios. Many of the pieces were already in Smith's collection and alongside Kleinberg, they collaborated on a layered interior that would bring together some of these inspired acquisitions with new items that were equally thought through. But in moving to the more cosmopolitan address, Smith decided to move away from much of the Art Nouveau furnishings she already owned for a different aesthetic.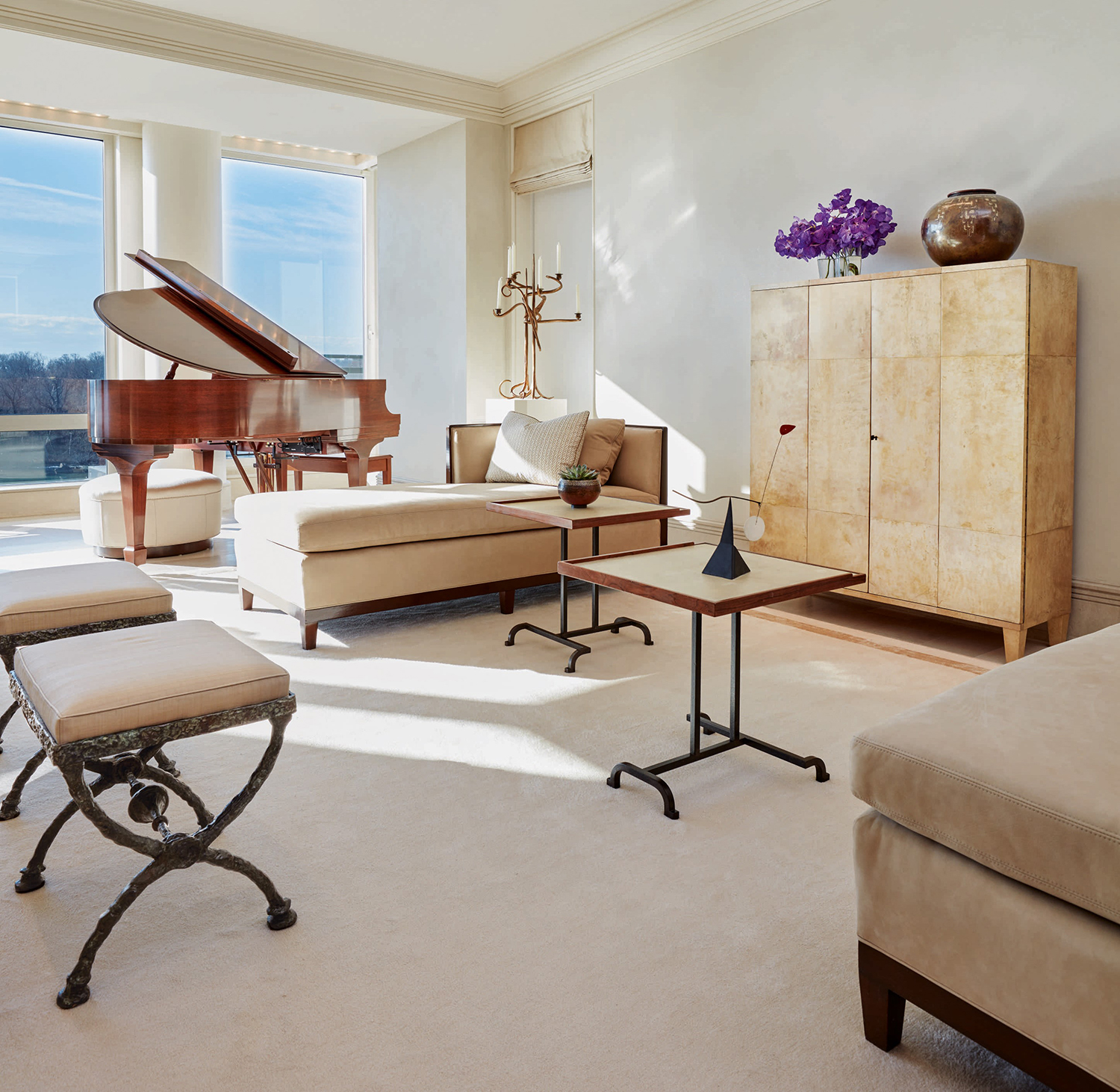 "Midcentury furniture is a great passion of mine, and I thought the clarity of it and the cleanness of the designs would be a nice counterpoint to the exuberant designs of the Tiffany lamps and some of the Art Nouveau things we wanted to keep," Kleinberg tells Galerie. "That completely resonated with her—the purity of the design was something that she really responded to."
One of the duo's first purchases was a pair of circa-1935 Paul Dupré-Lafon side tables, a minimalist design of patinated wrought-iron, parchment, and rosewood estimated to bring between $70,000 and $100,000. "I became so fascinated with Dupré-Lafon about 25 years ago—the beauty, simplicity, and strength of his work," explains Kleinberg. "They were such a departure in a way from some of the things she had; it was a very clear indication she was going to take a big step and was willing to move in a new direction."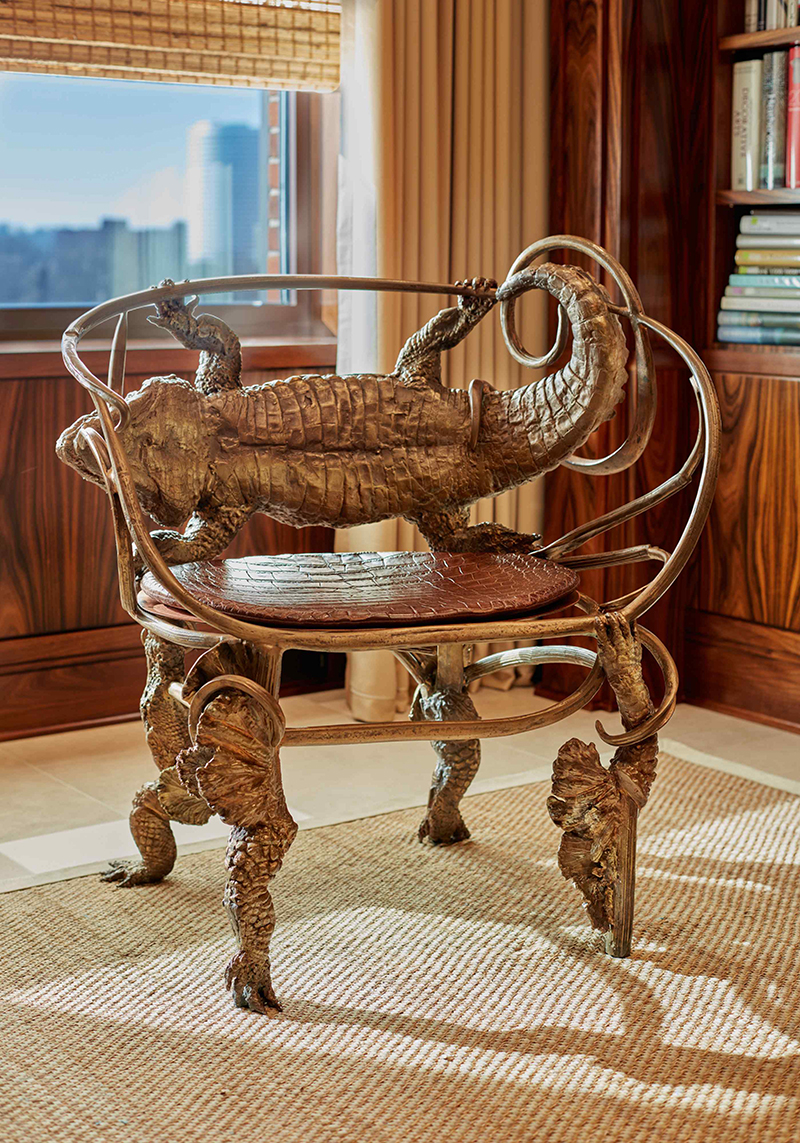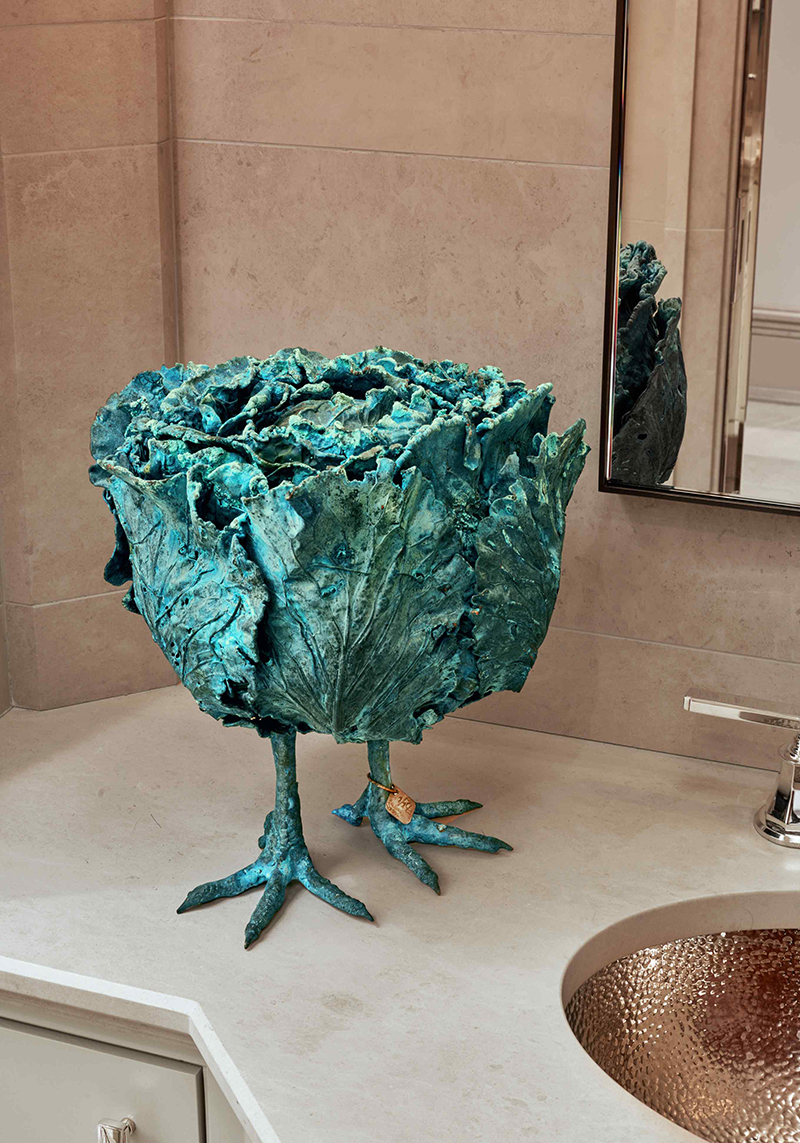 Contemporary artworks also feature heavily in the sale, with a museum-worthy array of pieces by Antony Gormley, Alexander Calder, and Christo, as well as a number of Edmund de Waal vitrines that Smith had commissioned to fill a quadrant of niches in her dining room. "She had a very clear idea she didn't want paintings on the walls, and I had a very hard time getting my head around that," recalls Kleinberg. "She hadn't been a huge collector of paintings in her life to that point, and she didn't relish the idea of buying one or two paintings just to fill spots on the walls. She was courageous."
Instead, they selected other items, like an Anish Kapoor work and a large-scale textural piece by Olga de Amaral entitled Bosque III and IV (1998), discovered in a gallery in Paris, which appealed to Smith's affection for sculptural and dimensional pieces. "They were things that could be displayed on a wall but not just an oil painting that got plunked up to fill the space over the sofa."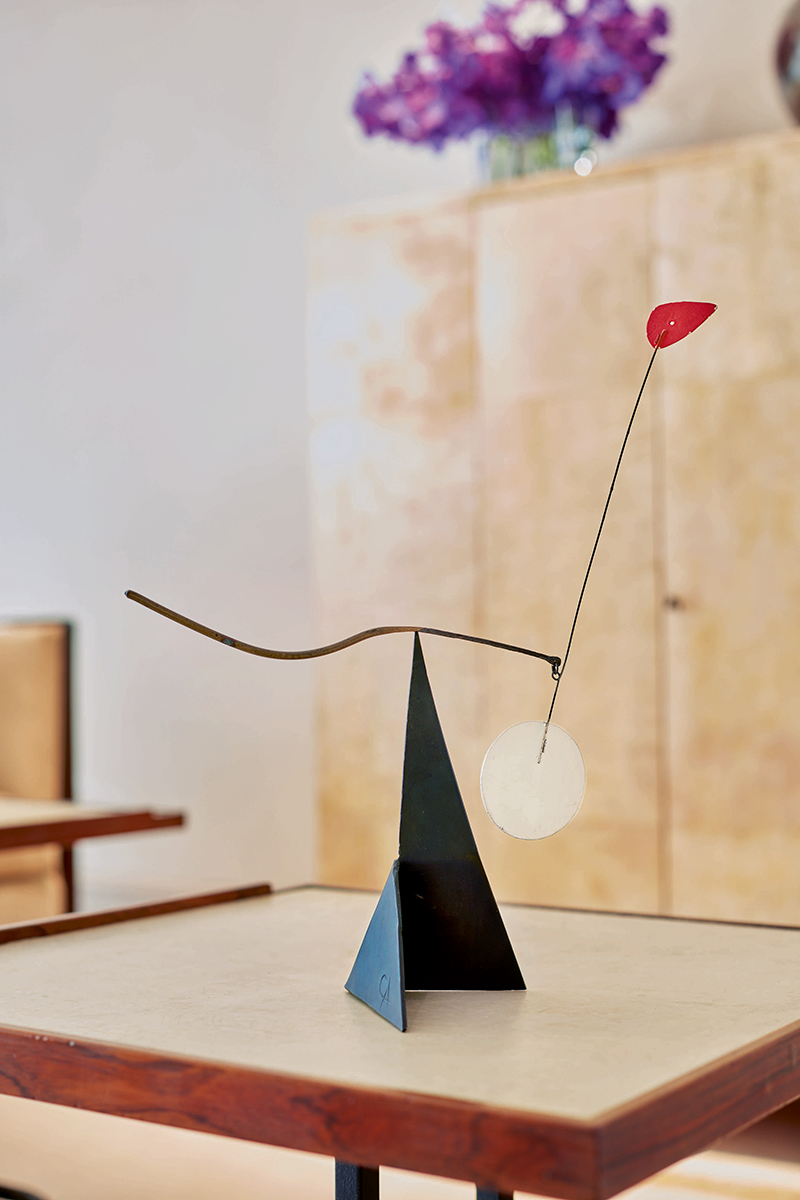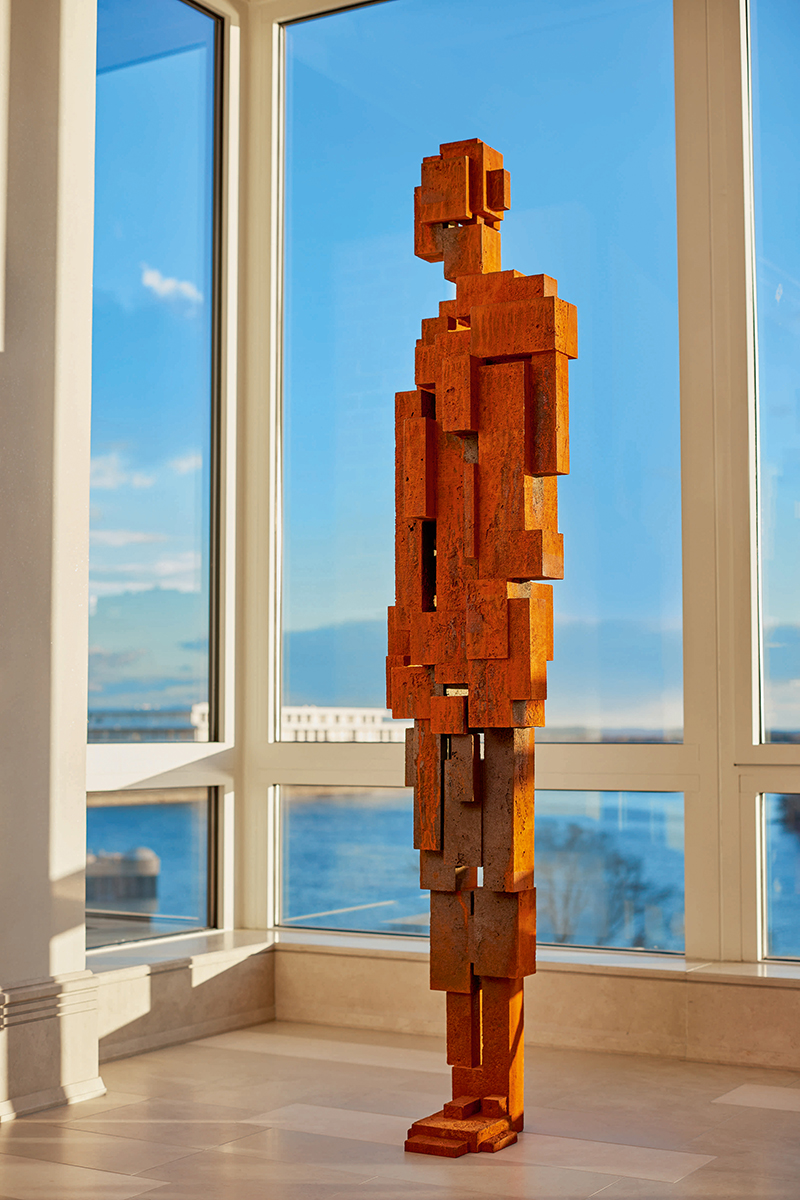 Kleinberg, who has a fondness for Africanist ceramics, introduced Smith to works by the late artist Jean Dunand in Paris. So, while she had a few pots already in her collection, they decided to create groupings of similar pieces. The upcoming Sotheby's auction is populated with a number of these textural works as well as other examples from Alexandre Noll, Jean Besnard, Lucie Rie, and André Borderie, among others. "Some things just vibrate in harmony with you and other things don't," says Kleinberg. "Had you known Michelle, that apartment looked like her. Michelle was very consistent, she was very edited in the way she dressed, very elegant but very understated."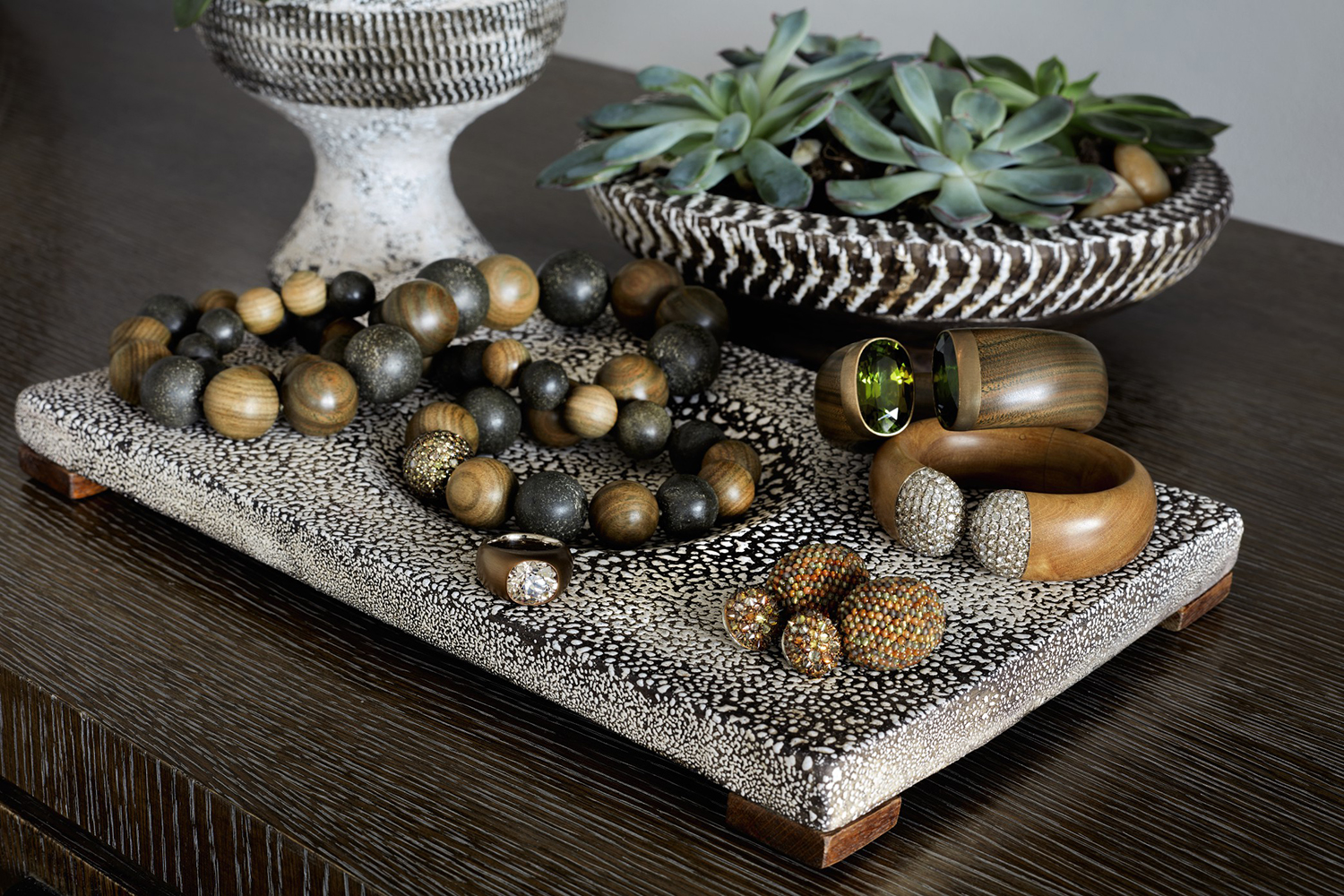 The auction is also notable as the largest single-owner collection of Hemmerle jewelry ever to cross the block. Included in the breathtaking 19 pieces from the notable Munich atelier are rings, earclips, cuffs, and necklaces, such as an earthy string of antique walrus teeth, quartz, and carnelian beads as well as a design made with fossilized sea urchin. "It was wearable sculpture," Kleinberg tells Galerie of Smith's collection of bijoux.
But like her design acquisitions that span decades and talents, so too did Smith's jewelry armoire which also featured sophisticated pieces from Van Cleef & Apels, Cartier, Bulgari, and Graff. Her closet was thoughtfully composed, too, and included an iconic assortment of Hermès handbags.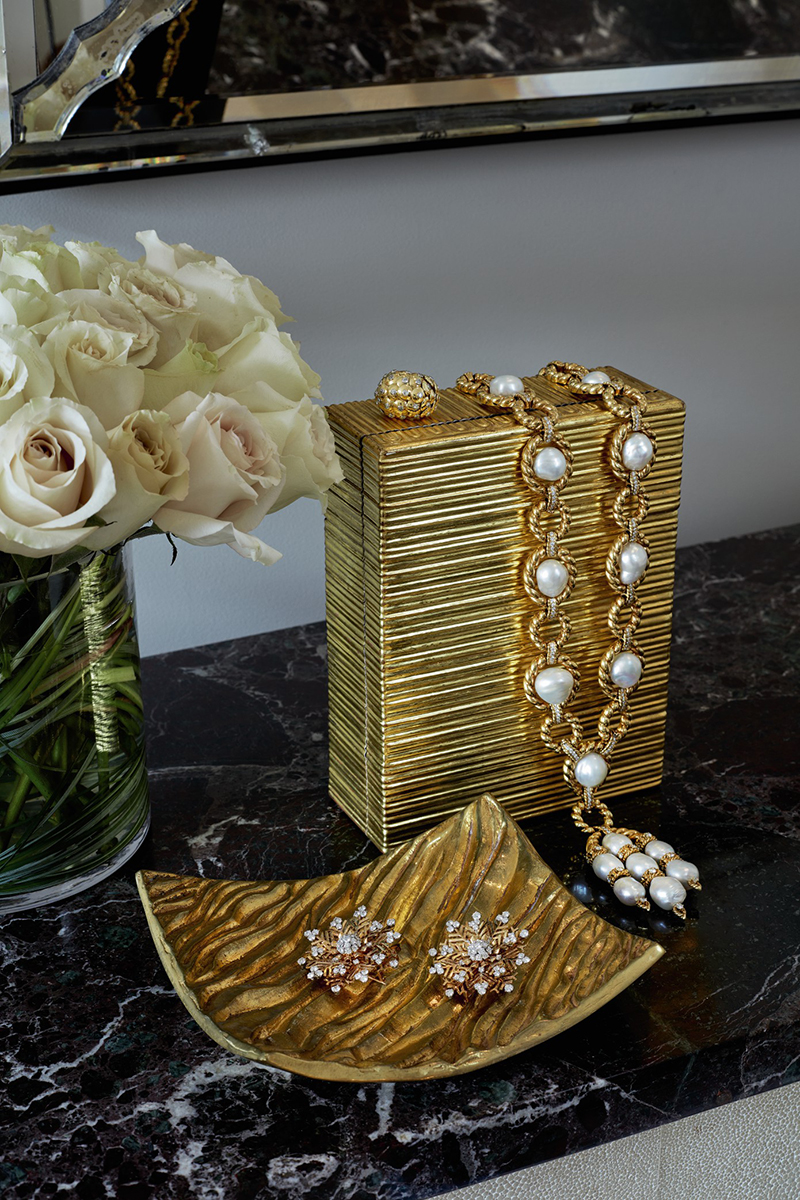 Now, more than six months after Smith's passing, her possessions are moving on to a new generation of collectors and Kleinberg hopes that they will find homes with people who treasure their uniqueness but not find them to precious to enjoy. "The process of looking and discovering was very much a part of what we did. We did go visit galleries, we did go to art fairs. We were making a home for her," he recalls. "It was a wonderful experience to put the collection together. It gave me and Michelle years of joy and pleasure; it was just something we loved doing. She loved living with them—it brought her an enormous amount of pleasure, and one hopes that they'll go to homes that will bring other people that same kind of pleasure."
Next Post