Mind-Blowing New Art Space Superblue Opens in Miami
The 50,000-square-foot experimental art center in the city's Allapattah neighborhood debuts with immersive works by James Turrell, Es Devlin, and more
As major artists like Nick Cave, Leo Villareal, and JR continue to brave new territory with their massive experiential installations, a groundbreaking new art center to experience these type of large-scale works opens in Miami on April 22. Superblue, a 50,000-square-foot center, launches with one of James Turrell's light-based Ganzfeld installations, teamLab's Between Life and Non-Life, and a never-before-seen work by Es Devlin, entitled Forest of Us, among other remarkable works of interactive art.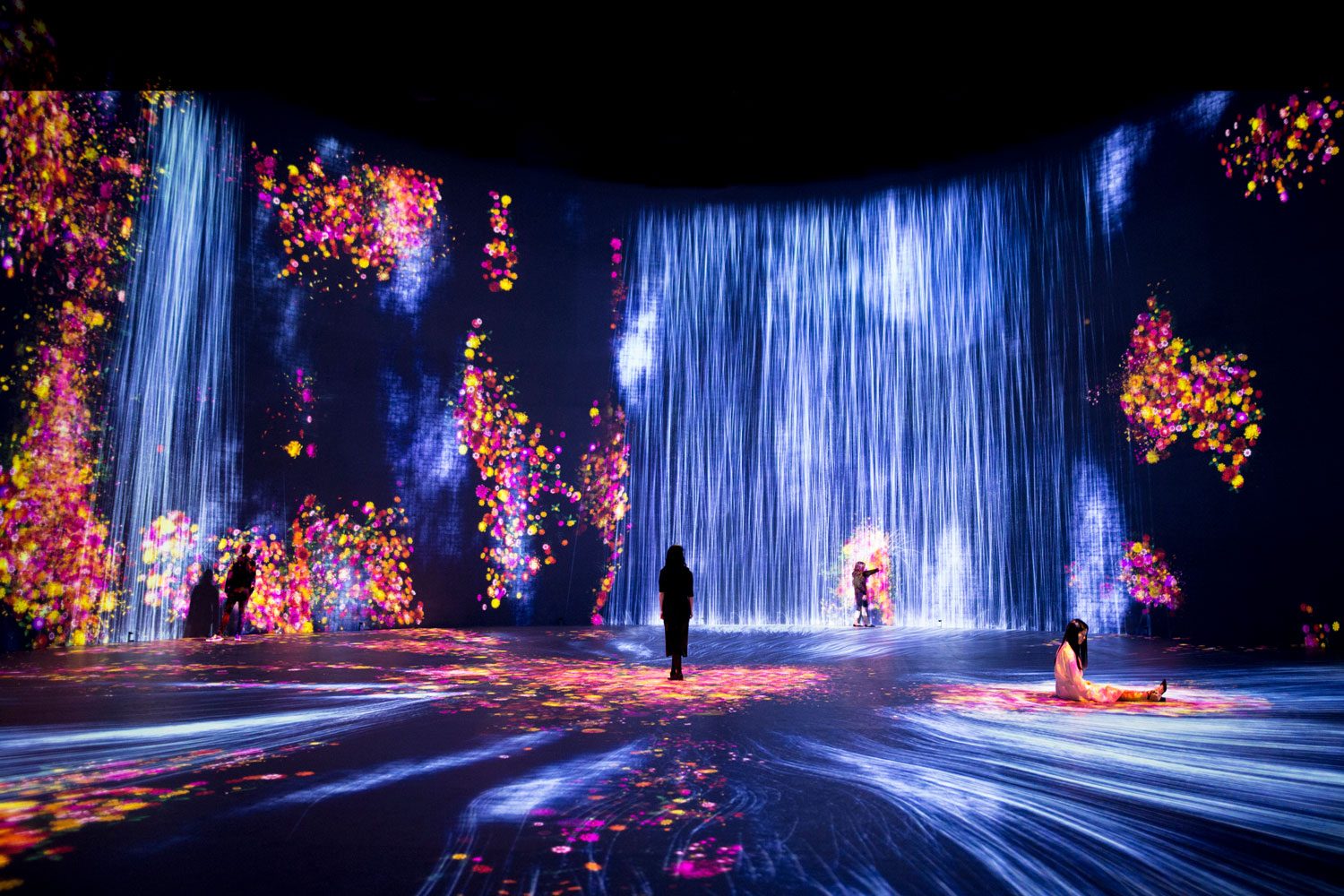 "That's the nature of experiential art—the work comes alive when you're there to see it," says Superblue cofounder and chief executive officer Mollie Dent-Brocklehurst. "It doesn't just exist as an object. The teamLab work is talking to you, reacting to you. The Es Devin piece is created when you visit it because then it becomes fully alive."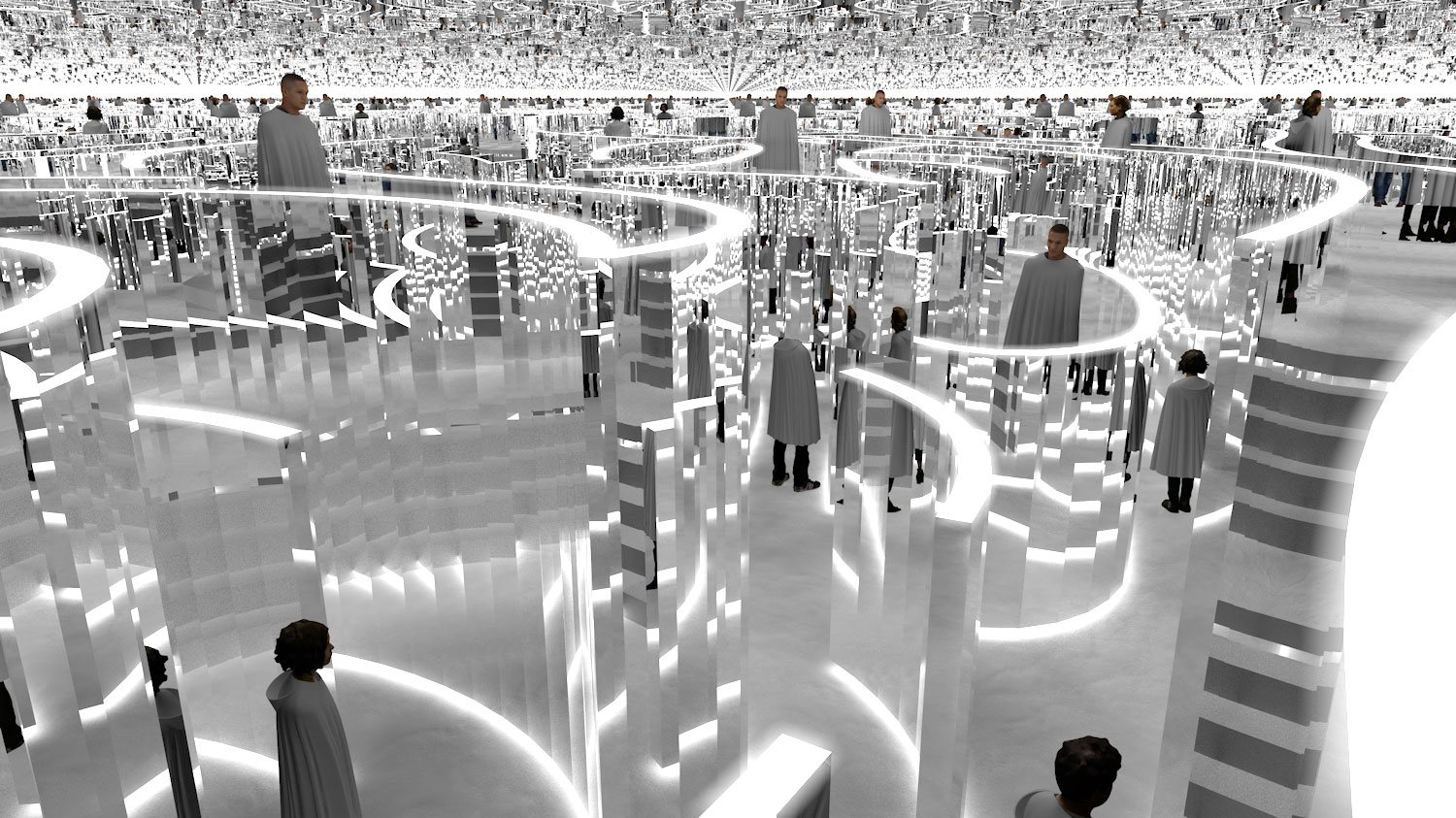 Located in the city's Allapattah neighborhood, just across the street from Miami's recently reimagined Rubell Museum, Superblue occupies a former large-scale storage facility that has been transformed into a blank canvas for dynamic works of experiential art. Included in the exhibitions is Turrell's semi-permanent AKHU, a Ganzfeld installation which uses an all-encompassing wash of monochromatic color to create a disorienting sensation of floating in light.
Also captivating visitors will be Meadow by Drift, the Netherlands-based art studio of Lonneke Gordijn and Ralph Nauta, which features a suspended landscape installation that blooms and retracts in response to movement. The work is part of Superblue's Suspension program that is installed at the entrance of the new art space.
On long-term view within the art center is teamLab's project, entitled Between Life and Non-Life, which melds three pieces into an interconnected experience that explores the relationship between humanity and the natural world. The installation—which brings together the global debut of a new work Life Survives by the Power of Life and a reimagining of earlier designs Universe of Water Particles, Transcending Boundaries and Flowers and People, Cannot be Controlled but Live Together—will constantly change in response to visitor interactions.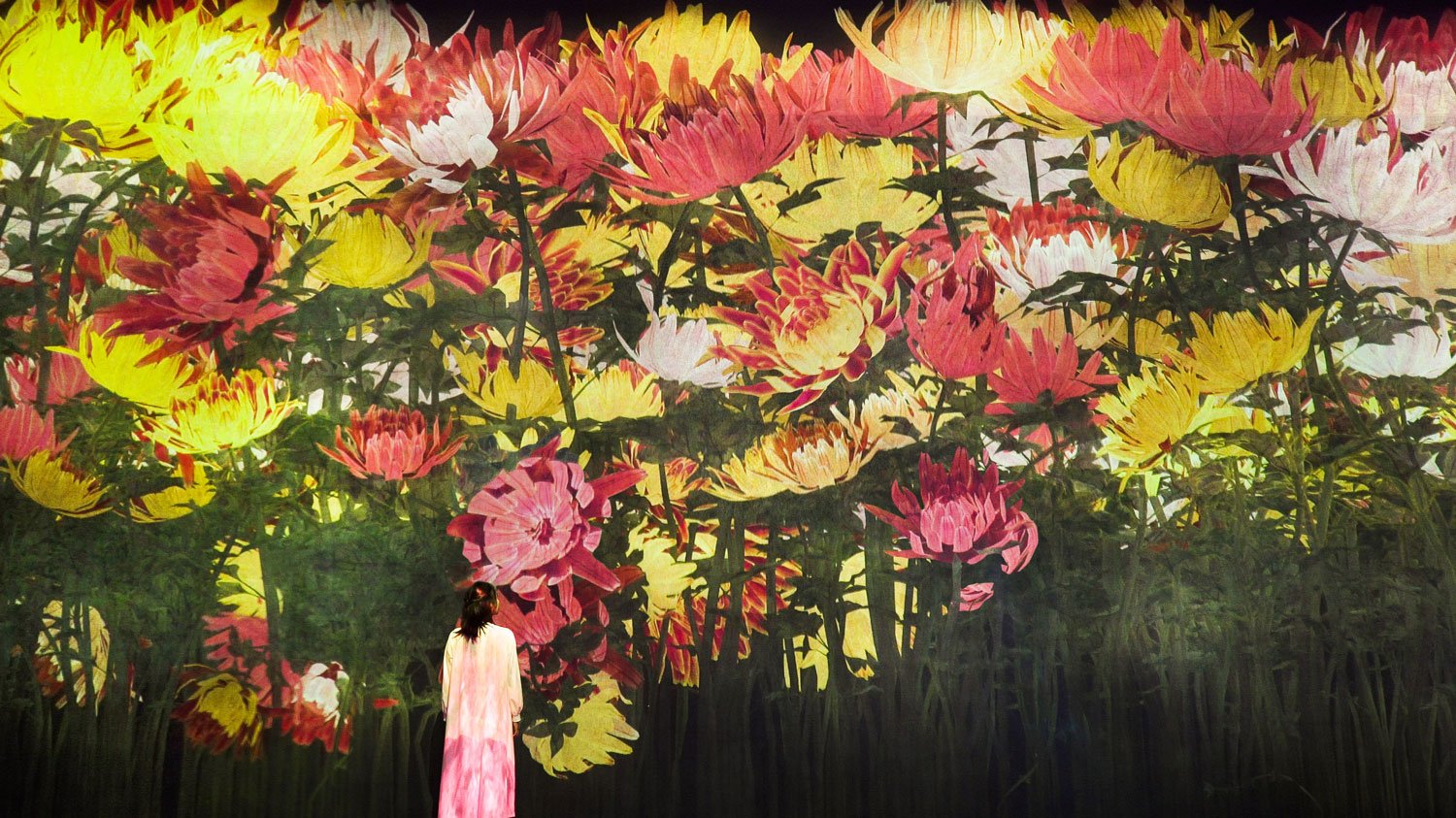 A third gallery was developed to offer artists a blank space to develop new ideas and host rotating exhibitions. For Superblue's debut, this area will be home to Es Devlin's newly created Forest of Us, that uses video, reflective surfaces, sculpture, and other media to offer an exploration of the respiratory system. Visitors must navigate a maze-like floor-plan only to emerge on a promontory that hovers above a body of water. "It was more driven by the art," says Dent-Brocklehurst of the third gallery's construction.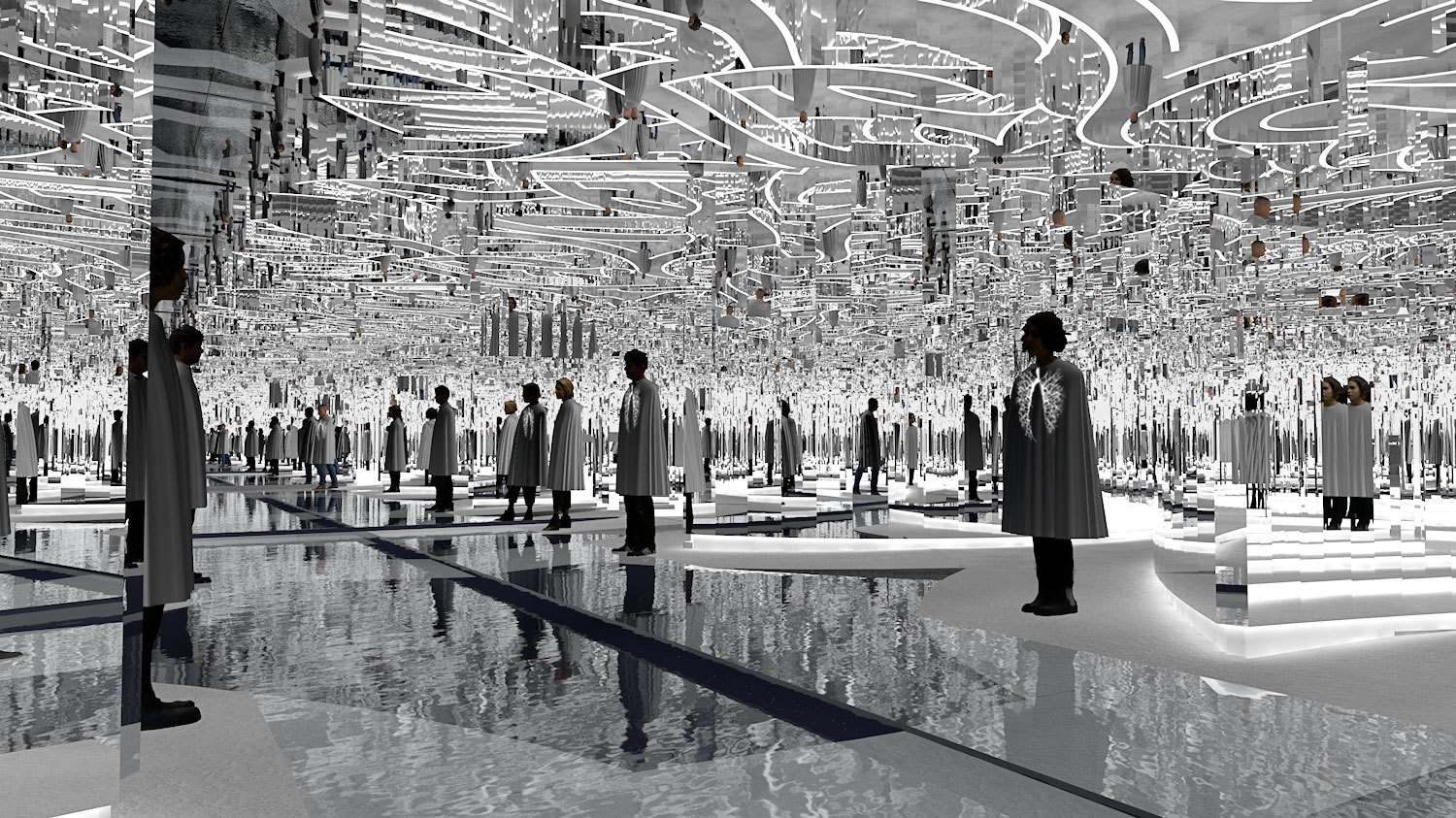 Long term, Superblue hopes to open additional outposts around the globe, giving more opportunities for art not easily installed in a traditional institutional setting and nearly impossible to acquire. In a nod to the latter, the immersive venue's unique business model offers ticket royalties to the artists presented within. Says Dent-Brocklehurst, "It feels right that the artists bringing all those people should be the people benefitting."
Below, a look at more of the otherworldy interactive installations currently on view at Superblue.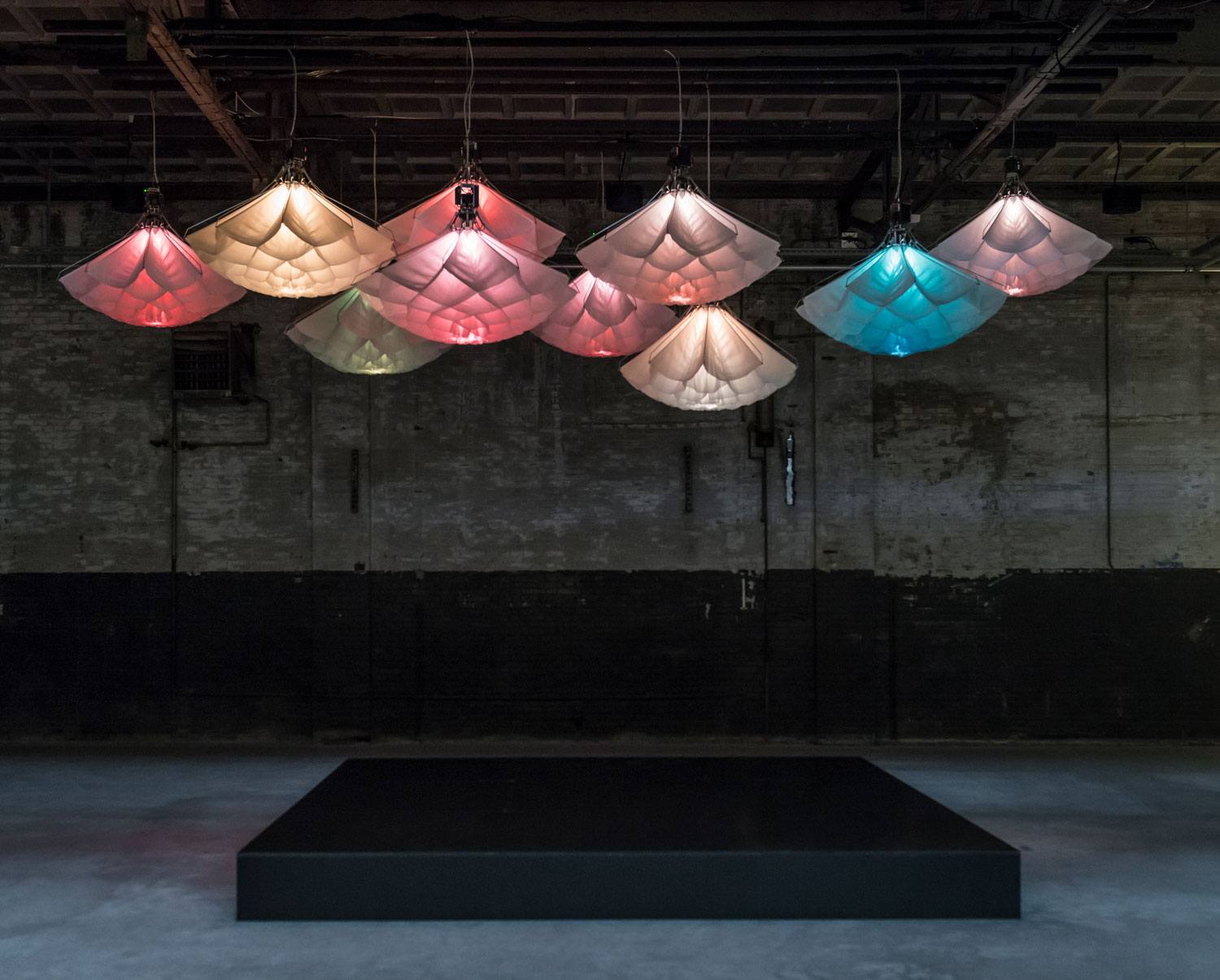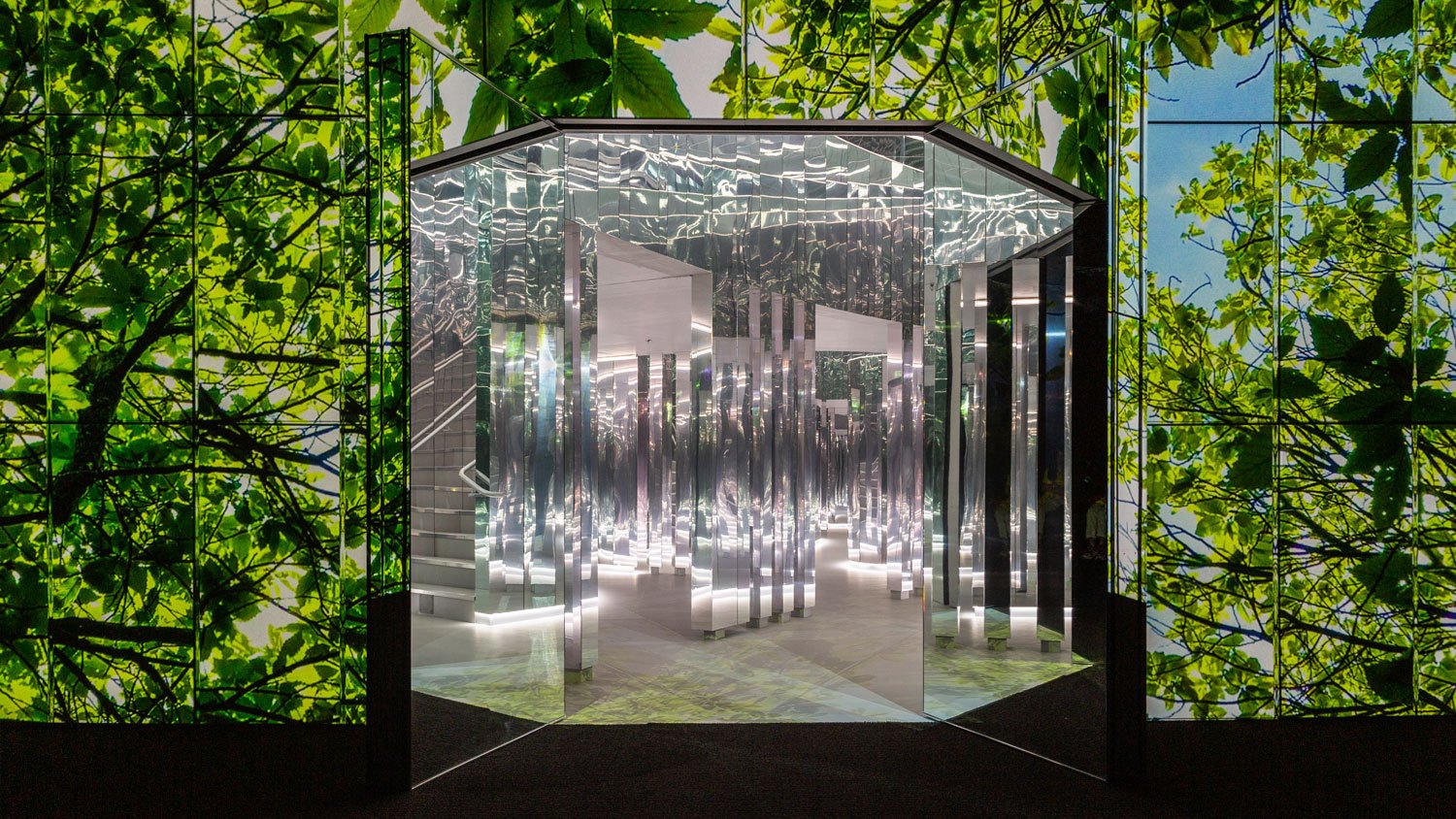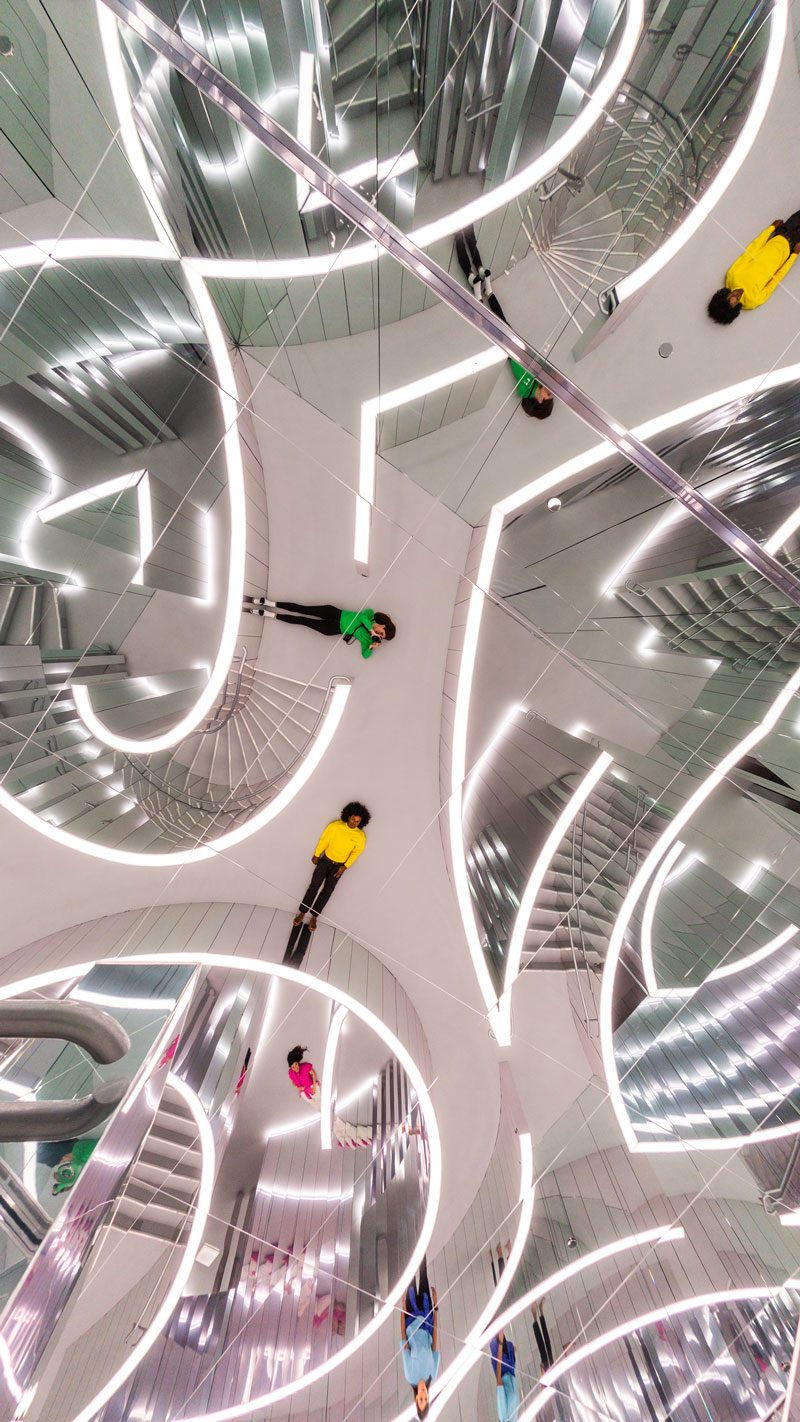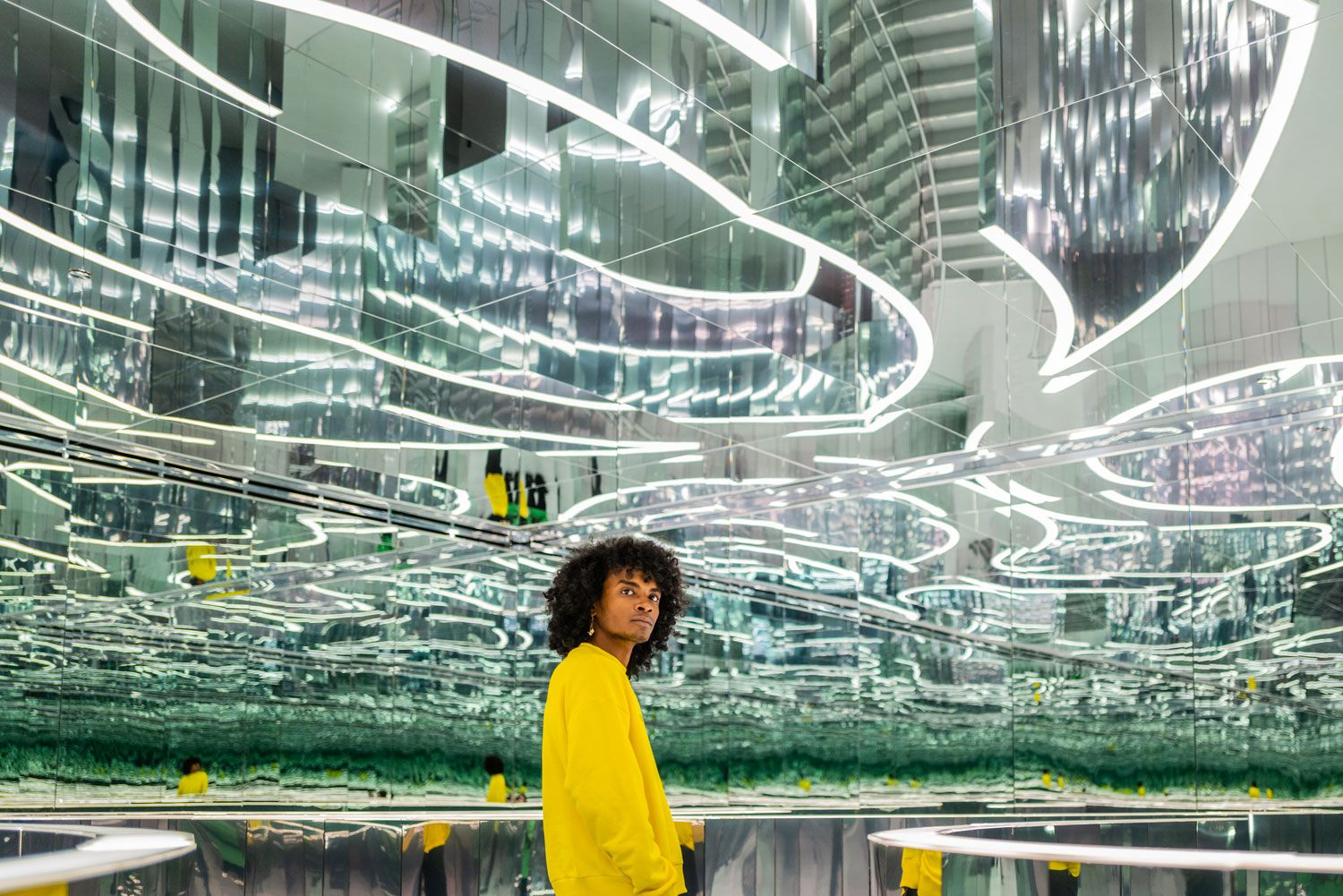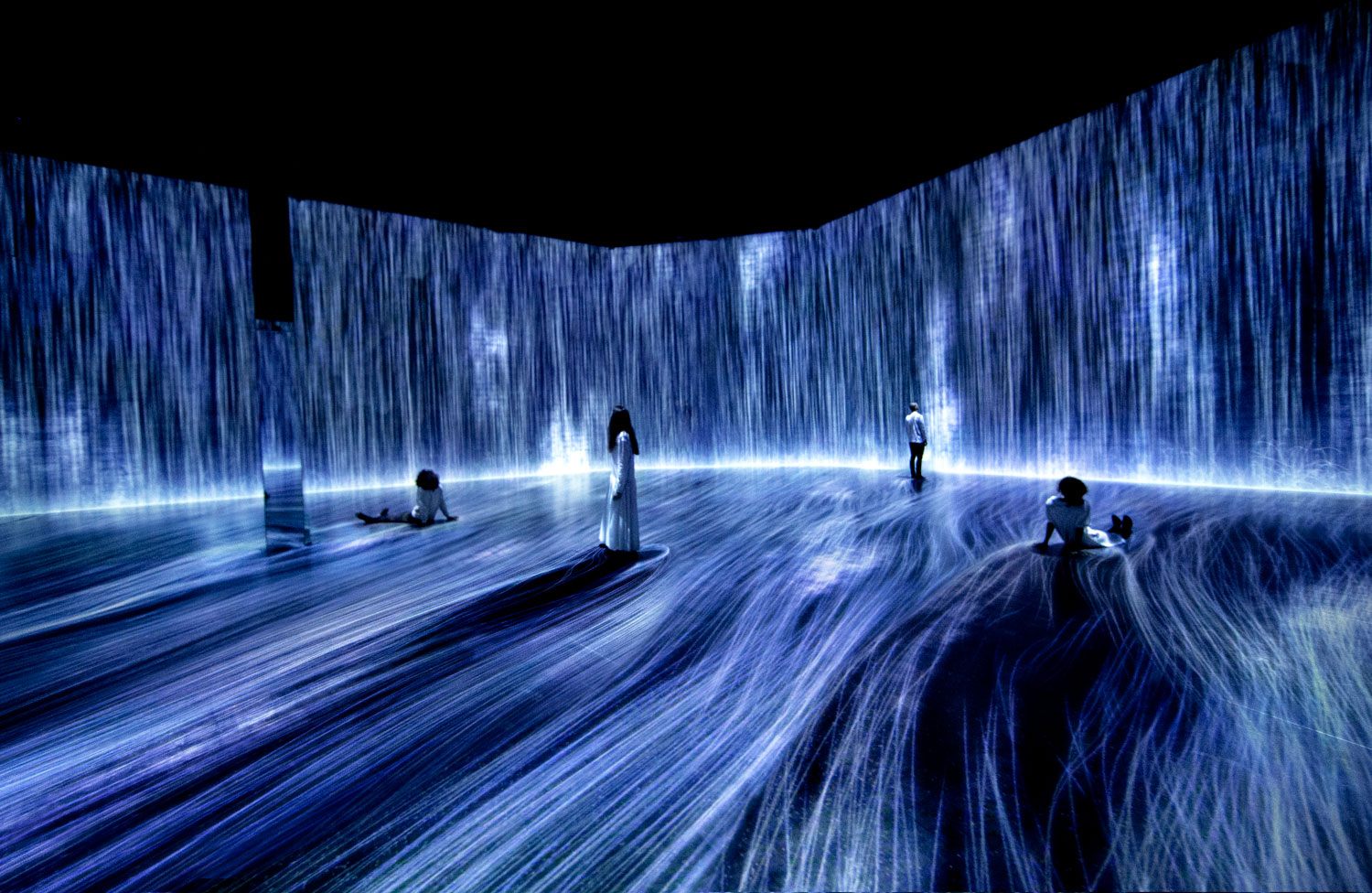 Next Post