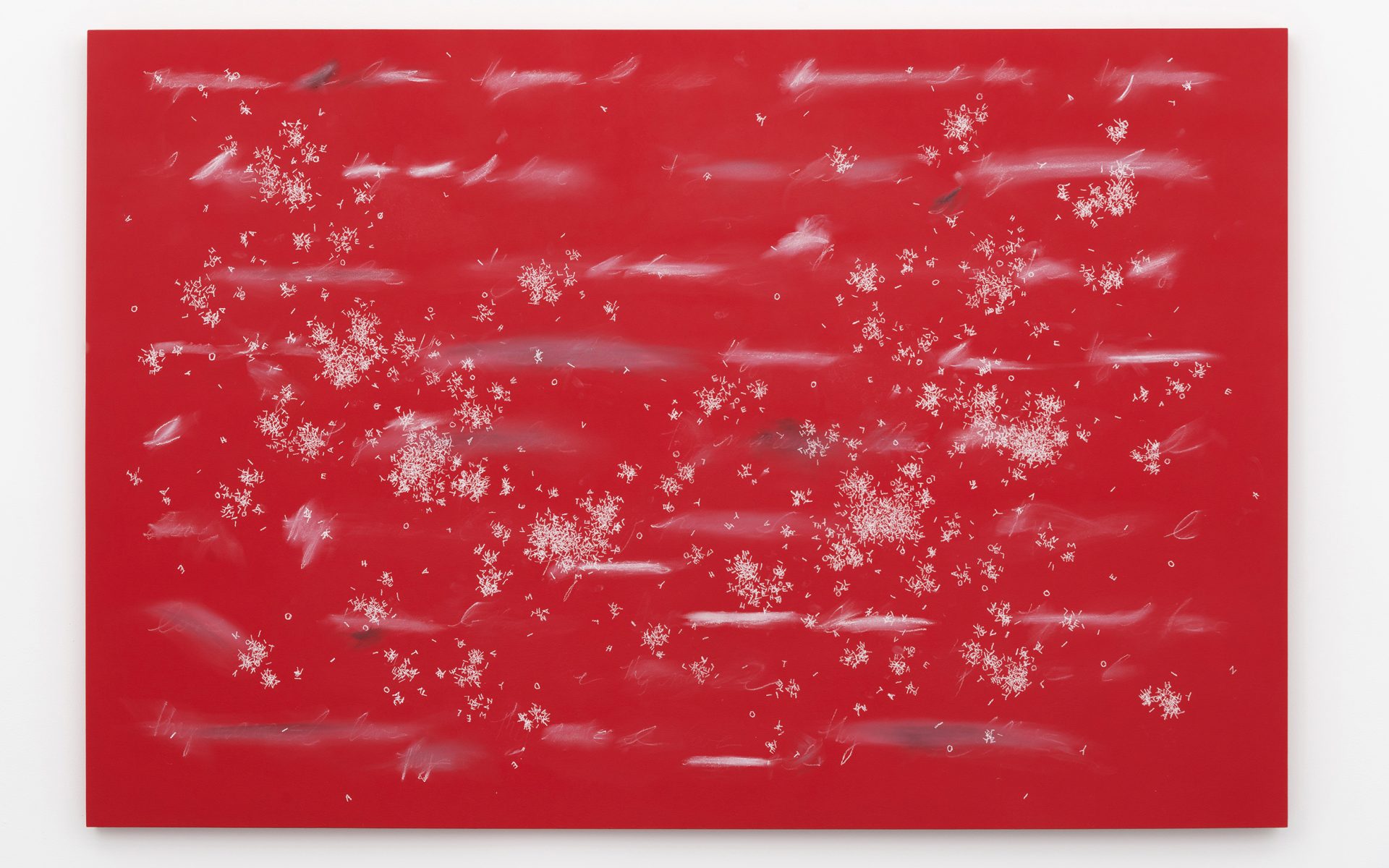 Miami's Locust Projects Is Helping Emerging Artists Reach a Global Audience
The 20-year-old exhibition space meets the challenges of Miami Art Week by engaging Jibade Khalil Huffman, Bethany Collins, and Michael Loveland
Years before Art Basel came to Miami Beach, there was Locust Projects, a nonprofit exhibition space dedicated to contemporary visual artists established by a trio of Miami-based artists.
"It was founded in Wynwood at a time when nothing was going on there," Lorie Mertes, the director of Locust Projects, tells Galerie.
Located in the heart of Miami's now-bustling Design District, Locust Projects organizes temporary, site-specific installations across the city and has become a bit like Miami's local kunsthalle. With its commitment to new and often unusual work, the organization has provided a springboard for internationally renowned artists like Alex Bag, Daniel Arsham, and Nicole Eisenman, as well as giving local creators the space and resources they need to create innovative and unconventional work.
"It's important to me to hold up what the original founders of Locust Projects wanted the organization to be," says Mertes, who joined the group last year. "We want to let artists do whatever they want, even if that means jackhammering out our floors to make a pool so they can do a synchronized swimming performance. We're the place where new art really happens. It may not look like art when it happens, because people are always pushing the edge of what art is. That's what's exciting, and that's what I want to keep doing."
Recommended: 16 Buzzworthy Artists to Watch at Art Basel, Untitled, and NADA in Miami
While the organization hosts programming year-round, the global attention that Art Basel in Miami Beach brings to the area gives Locust Projects the opportunity to dazzle the international art scene. Coinciding with this year's fair, Locust Projects will be exhibiting work by artists Jibade Khalil Huffman, Bethany Collins, and Michael Loveland.
For instance, Huffman's "_______________" MEANS "I LOVE YOU" IN ITALICS, will premiere December 4. It's an experimental public art project in the form of a new video that captures the culture of music that everyone experiences in their day-to-day lives, all through the lens of Miami's multicultural landscape.
Already on view is Collins's The Litany, a major site-specific installation in which she makes use of the official state flowers of the American South to memorialize moments of repeated violence throughout the country's history. In addition, a daylong performance of her 2017 book, America: A Hymnal, a record of 100 versions of the song "My Country 'Tis of Thee," will take place on December 6.
Recommended: 16 Buzzworthy Artists to Watch at Art Basel, Untitled, and NADA in Miami
Meanwhile, Loveland's In Process [Civic Sculpture] is informed by the artist's experience in citizen activism, specifically, bringing historic designation to the Palm Grove neighborhood in 2009, creating the largest historic district in Miami-Dade County; the installation runs through January 26.
"It's about doing your best work, and it's a chance to have your programming seen by more eyes for a moment in time," Mertes says of the opportunities that the massive art fair brings to Miami. "It's a chance to shine."
Next Post