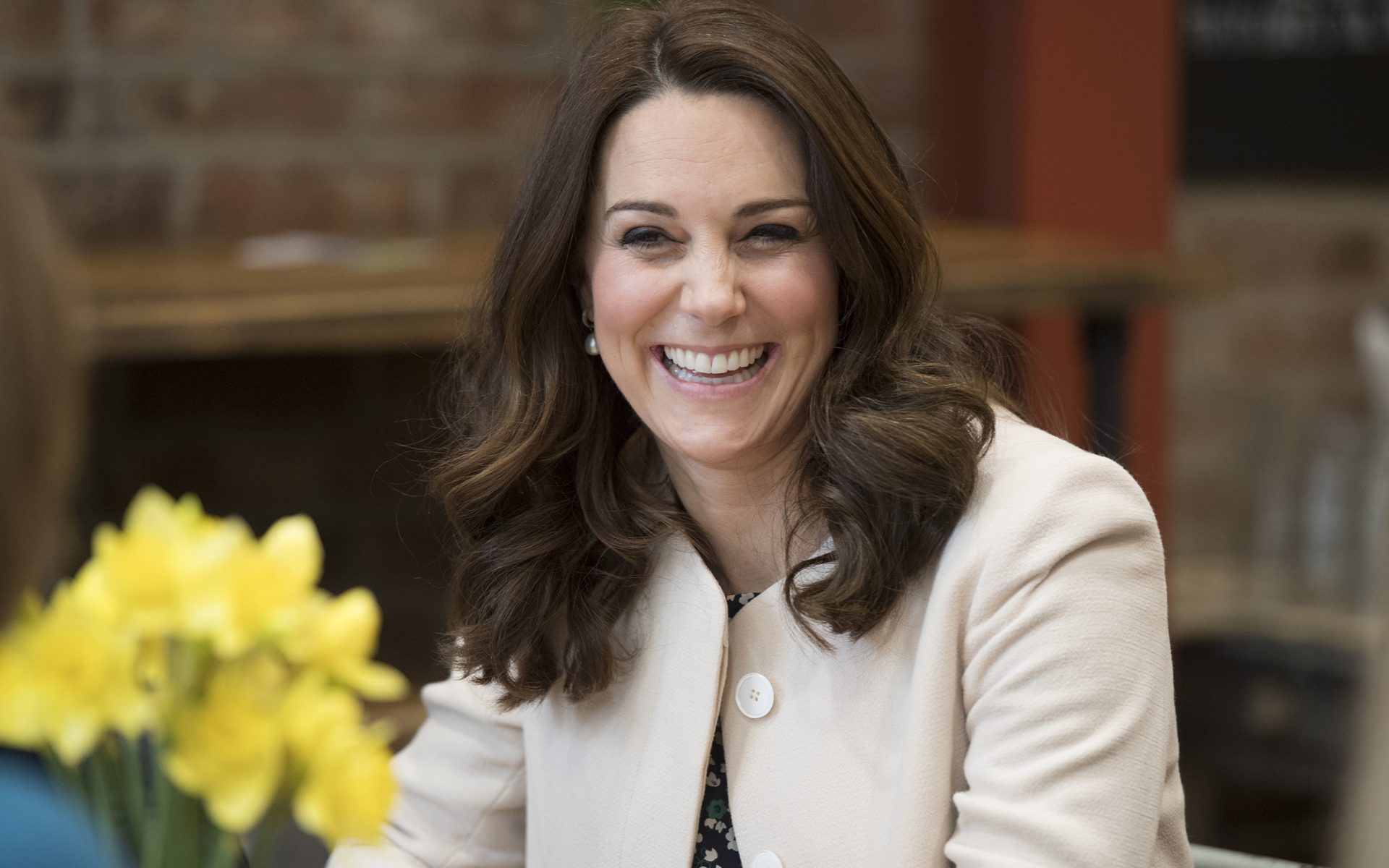 Kate Middleton Will Design a Garden for the 2019 Chelsea Flower Show
The Duchess of Cambridge is working with the Royal Horticultural Society and award-winning landscape architects on the project
Visitors to the Chelsea Flower Show this year will get a royal treat—Kate Middleton will be designing a garden for the annual event, which takes place in London from May 21–25.
Working with the Royal Horticultural Society (RHS) and award-winning landscape architects Andree Davies and Adam White of Davies White, the Duchess of Cambridge will design and build the RHS garden. The theme of the garden is Back to Nature, and a statement released by Kensington Palace said, "The garden will build on Her Royal Highness's passion for the outdoors and the proven benefits that nature has on physical and mental health," and will serve as an "advocate for the positive impact that nature and the environment can have on childhood development."
Wild plantings and natural materials will be used to re-create a woodland wilderness that aims to let children and adults alike feel closer to the great outdoors, a palace spokesperson said.
Recommended: For $30,000 a Month, You Could Be Queen Elizabeth's Neighbor
The Duchess began working on the project three months ago and will continue to be heavily involved in the process until the show in May.
"She is very hands on, model making, emailing images, coming up with all the ideas that we want to capture," Davies told The Telegraph of the future queen. "She would often bring a folder of cuttings with her full of ideas. The Duchess was very keen to use natural materials, has a clear idea of the color palette she wants and her desire to incorporate the natural elements."
The idea for the garden was partially inspired, White said, by the Japanese concept of forest bathing, which focuses on the healing benefits of immersing yourself in nature. White went on to say that he, Davies, and Middleton had all read the same book, Last Child in the Woods, by Richard Louv, which discusses the idea of a "nature deficit disorder" in modern children.
"This will be a garden where people can remember their childhood and maybe re-create it for their own," White said. "Go out and play in the woods or make dams in the stream. There is a really serious message to connect families and communities with nature."
The Chelsea Flower Show takes place May 21–25 in London.
Next Post