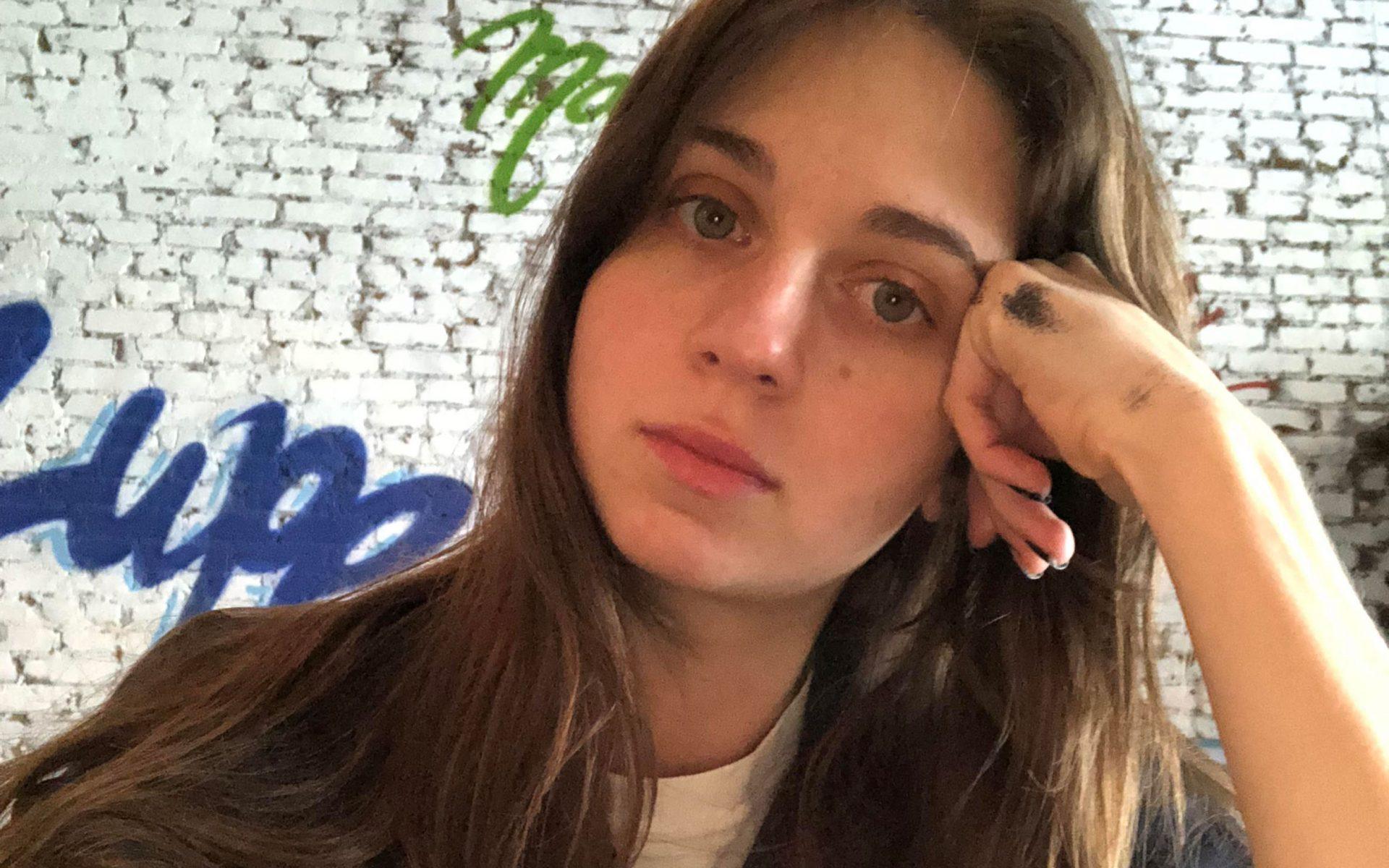 Meet Avery Singer, the Up-and-Coming Artist Breathing New Life into Painting
The New York-based artist's unique style melds classic art with cutting-edge digital technology
"The main goal of an artist is to test, explore, and go beyond the existing boundaries," says Avery Singer, whose idiosyncratic, large-scale pieces are a kaleidoscope of airbrushed waves and droplets that mix cutting-edge digital technology with classic art historical tropes. "I aim to do that with painting."
The artist's process is complex, and the resulting works leave viewers questioning where one medium ends and another begins, what is artificial and what is real. First and foremost a painter, Singer uses different types of software popular with engineers and architects to make the 3-D models that serve as the basis for her two-dimensional works, which she creates with a digital airbrushing system, almost a futuristic trompe l'oeil.
Art has always played a vital role in her life. "It was a bohemian childhood surrounded by creative types and beatniks," says Singer of her New York upbringing. Her father's job as a full-time projectionist at the Museum of Modern Art allowed her to spend time with the collection before viewing hours.
Recommended: 12 Must-See Art and Design Exhibitions in 2020 
The exciting possibilities of art making really opened up after her father gifted her a Super 8 camera and a roll of film at age 16. "I shot a single take on that reel of my friend dancing," Singer recalls. "After we had it developed, we ran the film through an old projector at home, and the effect was mind-blowing—a complete accident. I thought it was the most mysterious and incredible process, and that I had to become an artist. There was no other pursuit so exciting and so mystifying at the same time. It felt a lot bigger than me."
It's been a buzzy few years for the young talent, who participated in the 58th edition of the prestigious Venice Biennale, curated by Ralph Rugoff. During the same period, one of her works sold at Sotheby's New York for more than six times its high estimate. She recently signed on with global juggernaut Hauser & Wirth and showcased her first presentation with the gallery at its Frieze L.A. booth this year. The booth sold out on the opening day. 
The new series of heavily layered process paintings depict various states of loneliness and inebriation. While coming from a personal place, "there's also the traditional European narrative of art history to draw from," she says of one of the standout works, "the artist, alone at the bar, pondering, melting, drowning in their thoughts." 
A version of this article first appeared in print in our 2020 Spring issue in the section On Our Radar. Subscribe to the magazine.
Next Post