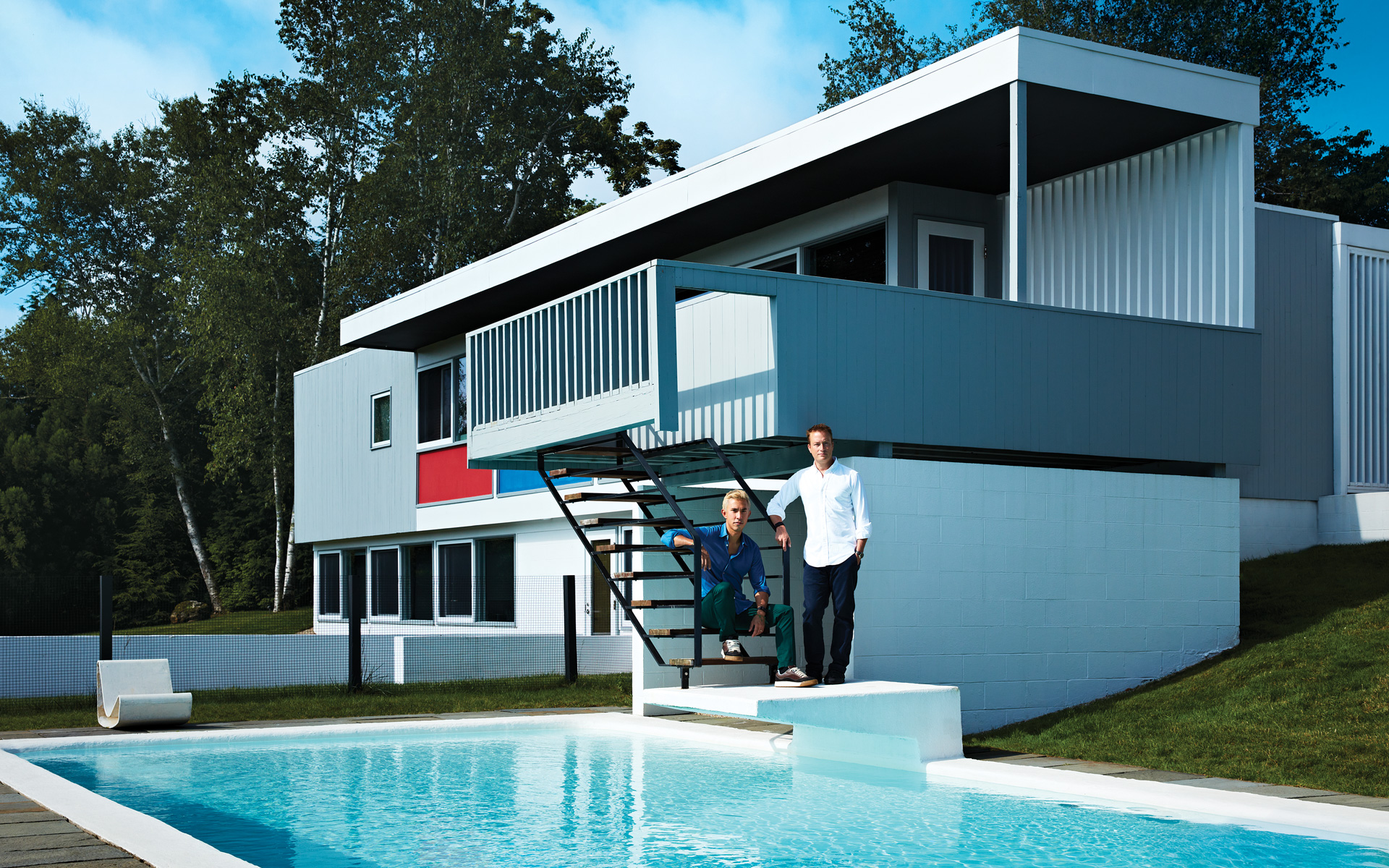 Art-World Insiders Reimagine a Pair of Marcel Breuer and John Johansen Designs
In a bucolic corner of Connecticut, a collecting couple combines two midcentury-modern homes as a retreat for adventurous art and visiting artists
Having a getaway in the leafy, rolling hills of Connecticut has long been the dream of many city-weary New Yorkers. For Ed Tang and John Auerbach, inveterate collectors who also work in the art world, that dream was realized with not just one but two enviable retreats, both midcentury-modern gems built next to each other in the town of Litchfield. Recently, the couple began using the compound to support their philanthropic interests, establishing an artist residency program there earlier this year.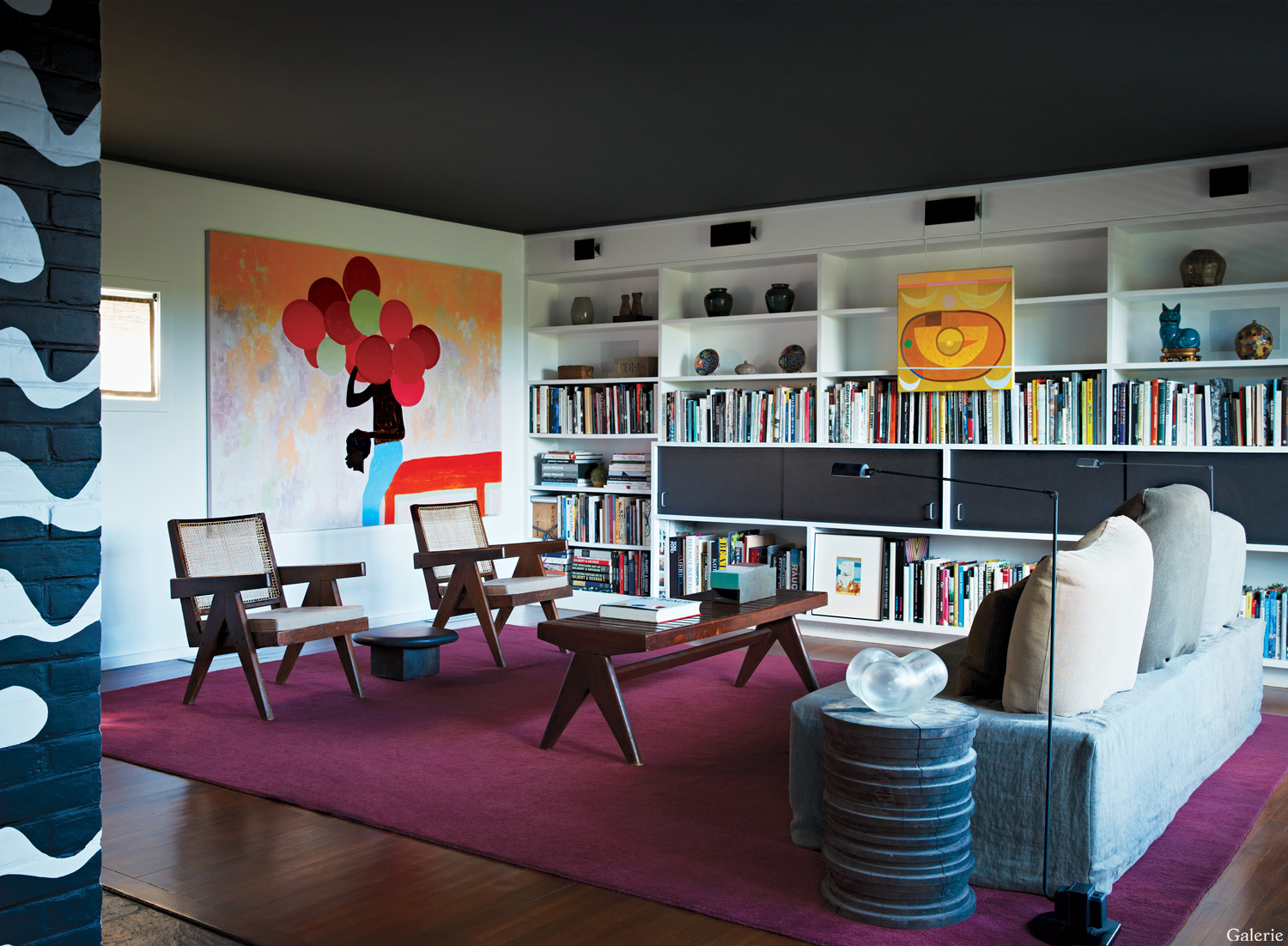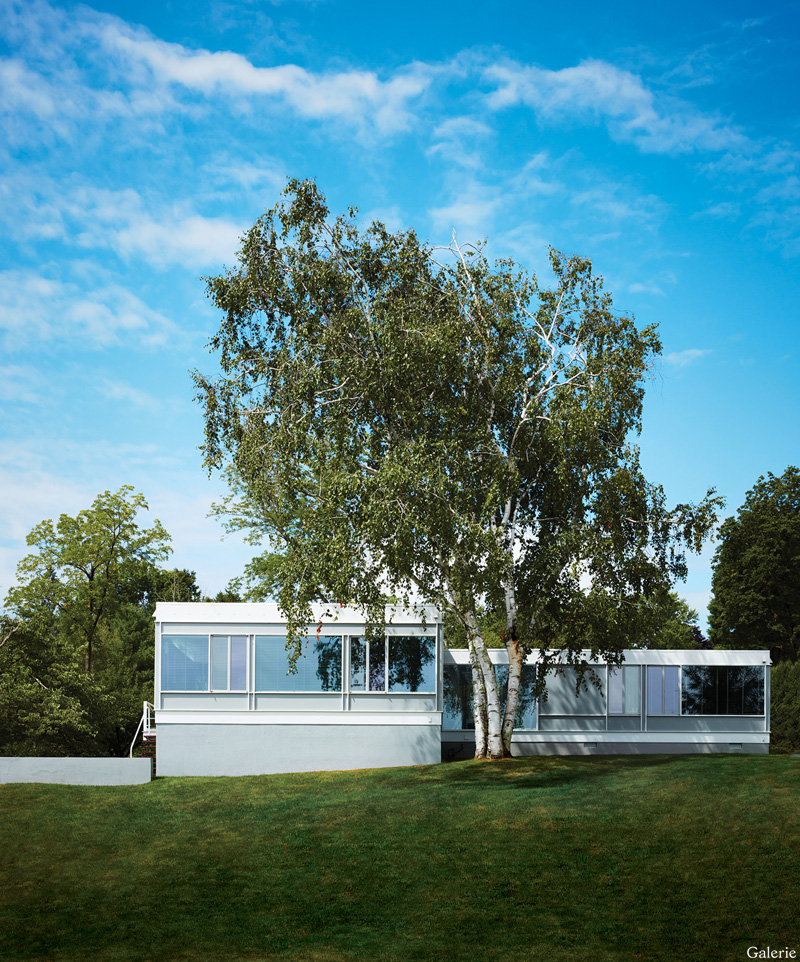 Auerbach, who is the CEO of the art storage company Uovo and a former Sotheby's executive, and Tang, an art consultant, acquired the first and more famous of the two homes, Marcel Breuer's 1951 Stillman House, several years ago. Built for Rufus and Leslie Stillman, among the Bauhaus master's most important residential clients, the dwelling is an elegant composition of crisp, rectilinear volumes tucked into a grassy slope. It sports distinctive Piet Mondrian–like color panels on its rear façade, which overlooks a pool area animated by an Alexander Calder wall mural, originally painted on-site in the 1950s. 
When the couple came upon the Stillman House in 2015, they weren't looking to buy. "I had just moved to the States, we had our apartment in New York, and we didn't need a second home," says Tang, the Hong Kong–born cofounder of the art advisory Art-Bureau. "I knew the house from pictures, and we found it was perfect for us."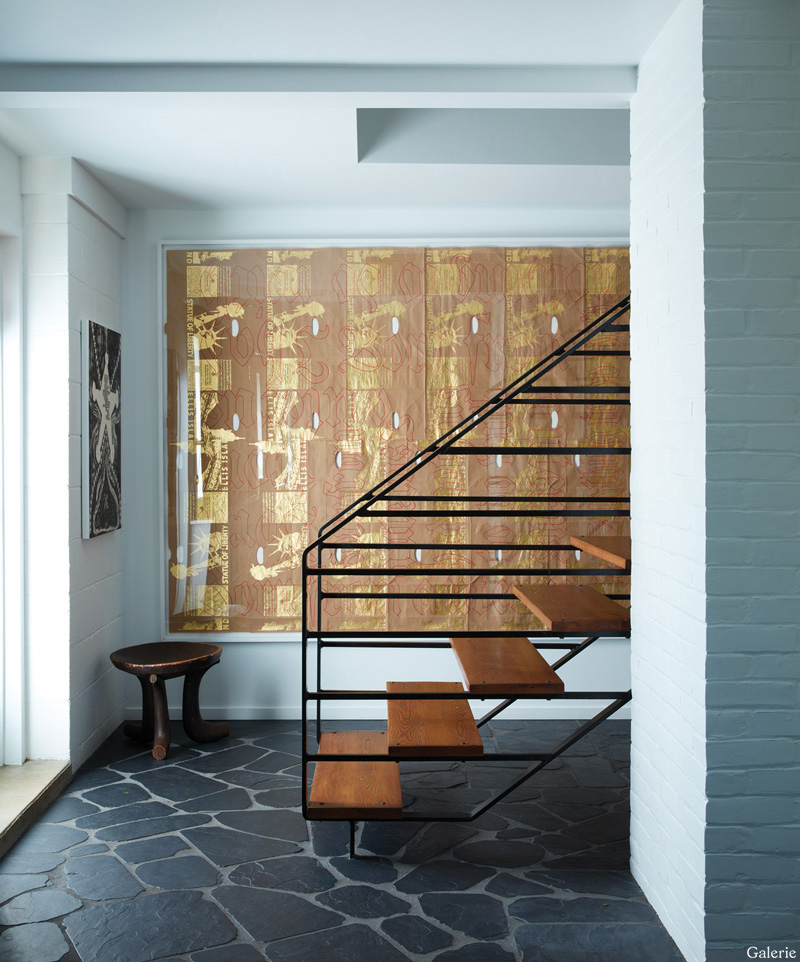 Tang and Auerbach had been settled in the Stillman residence for about a year when the adjacent Huvelle House, completed in 1953 by another Harvard Five architect, John Johansen, came up for sale. The Stillmans had divided the original six-acre property to allow the Huvelles, who were friends, to build their own dwelling next door. Given the homes' shared history, the idea of uniting them as a compound of sorts proved irresistible to the couple.
Comparable in size to the Stillman House—which is to say, modest by today's standards—the Huvelle design is similarly boxy and flat-roofed but with more cedar on the exterior. "It has the feeling of a Japanese cabin, especially in winter," Tang says. For his part, Auerbach prefers the layout of the Huvelle, which now serves as their primary quarters on the property. "It feels more open," he says. "I found it more enjoyable to live in."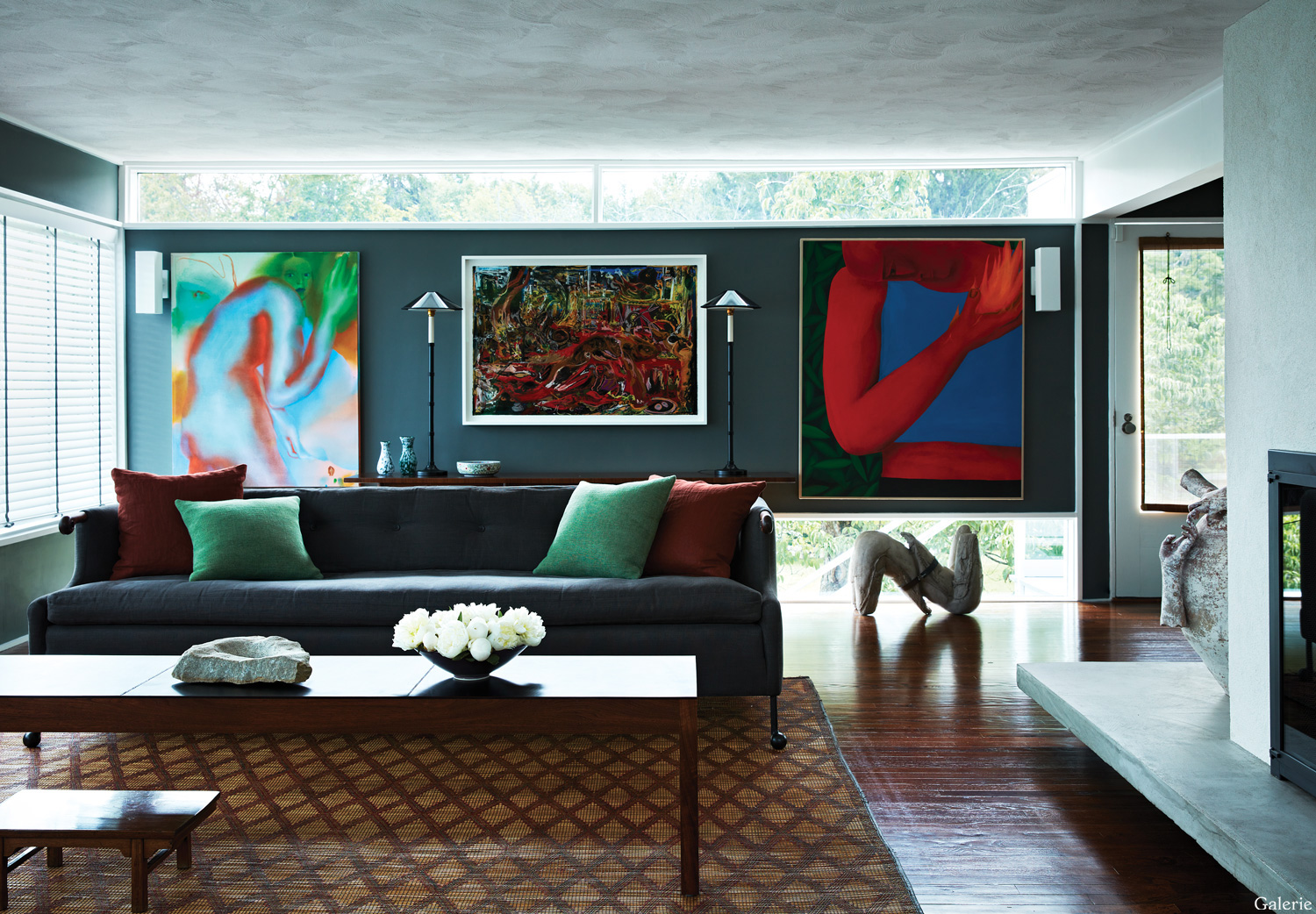 "We're driven by our passion for art and artists"

Ed Tang
They haven't made any big changes to the architecture inside or out and don't plan to. "We're slowly adding our own character into the houses," Tang says.
Though they didn't officially employ a decorator for the homes, they did get an informal consult from a distinguished source: the tastemaking Belgian father-and-son design team Axel and Boris Vervoordt, whom they met through a friend. "Boris asked for the floor plans, pictures, and videos, and then he came up with pieces for the Stillman House," says Tang. The designers selected an Axel Vervoordt Studio sofa and other items—some of which the couple liked so much that they later moved them over to the other home. In both residences, Auerbach and Tang have mixed in choice vintage finds by the likes of Pierre Jeanneret, Charlotte Perriand, and Breuer himself with cutting-edge creations by designers such as Max Lamb, Marc Newson, and the Campana Brothers.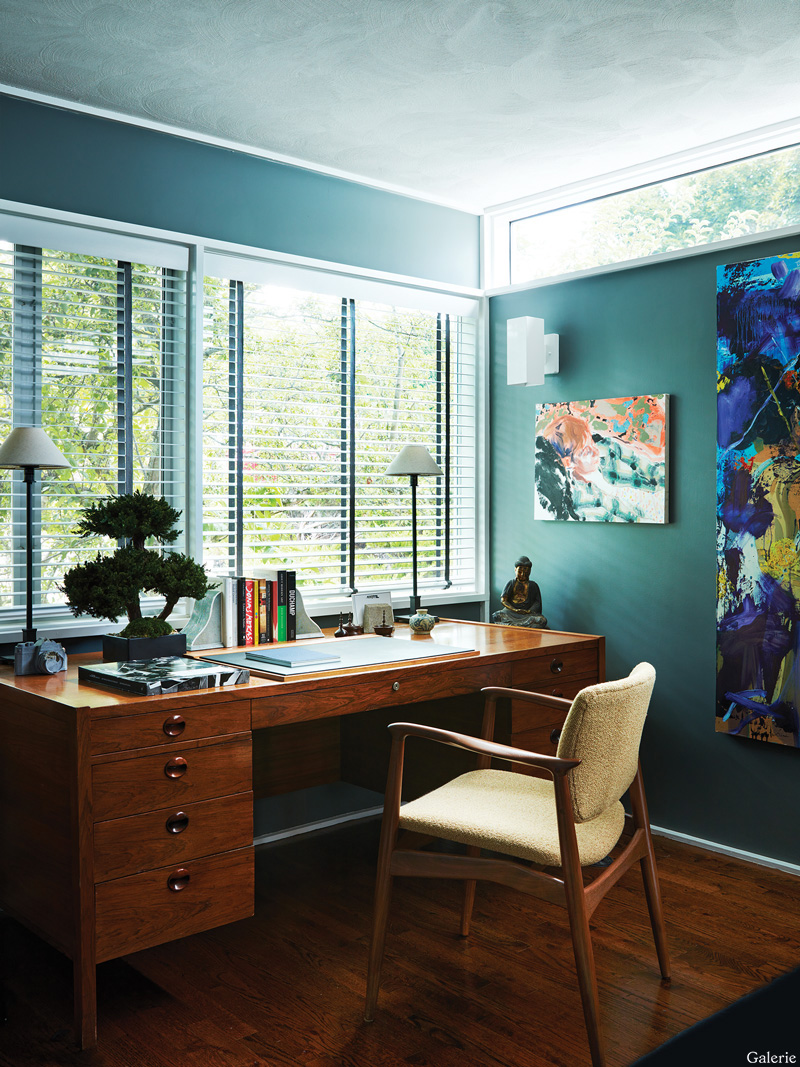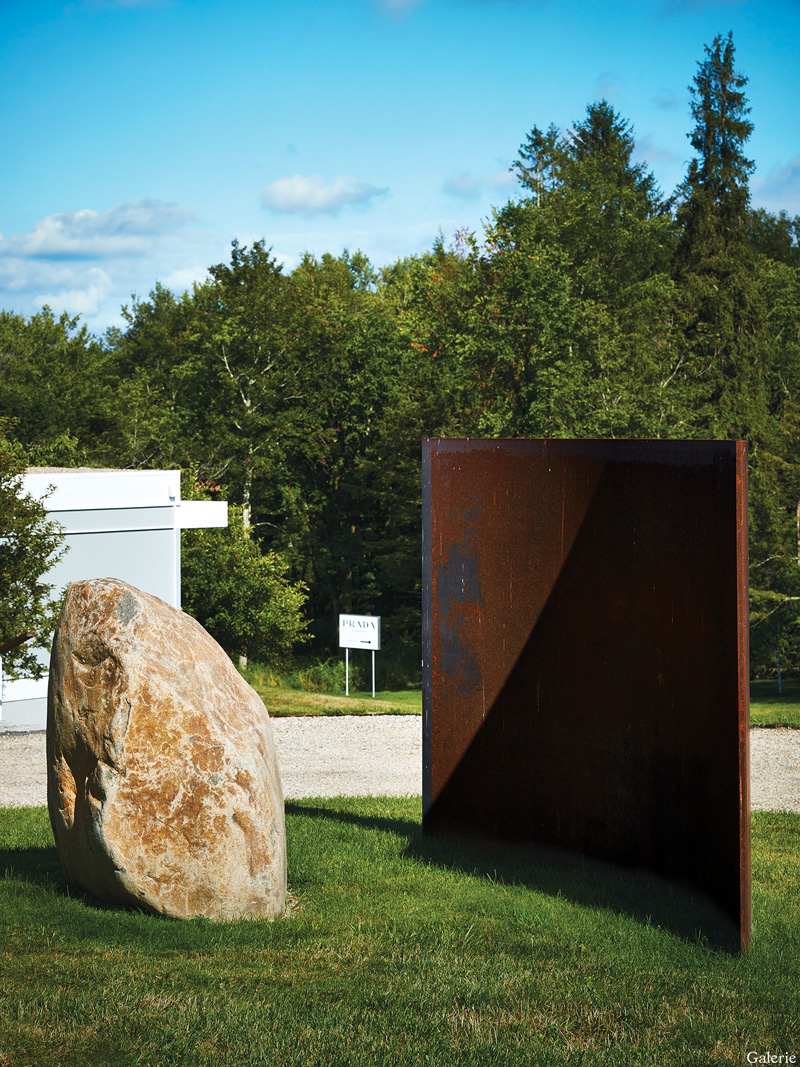 The couple's primary focus is on buying art, which they do every week. "We're driven by our passion for art and artists," says Tang. The evidence starts outside, near the front of the property, where they placed a commissioned steel and stone sculpture by Lee Ufan, one of South Korea's most important living artists. 
Having the two houses means double the space for art, and both are packed with works by talents, including Cassi Namoda, Umar Rashid, Tajh Rust, Emma Webster, and Robin F. Williams. Tang and Auerbach, whose tastes run toward colorful figurative painting but not exclusively, keep the attention here mostly on emerging artists, regularly rotating what's on display.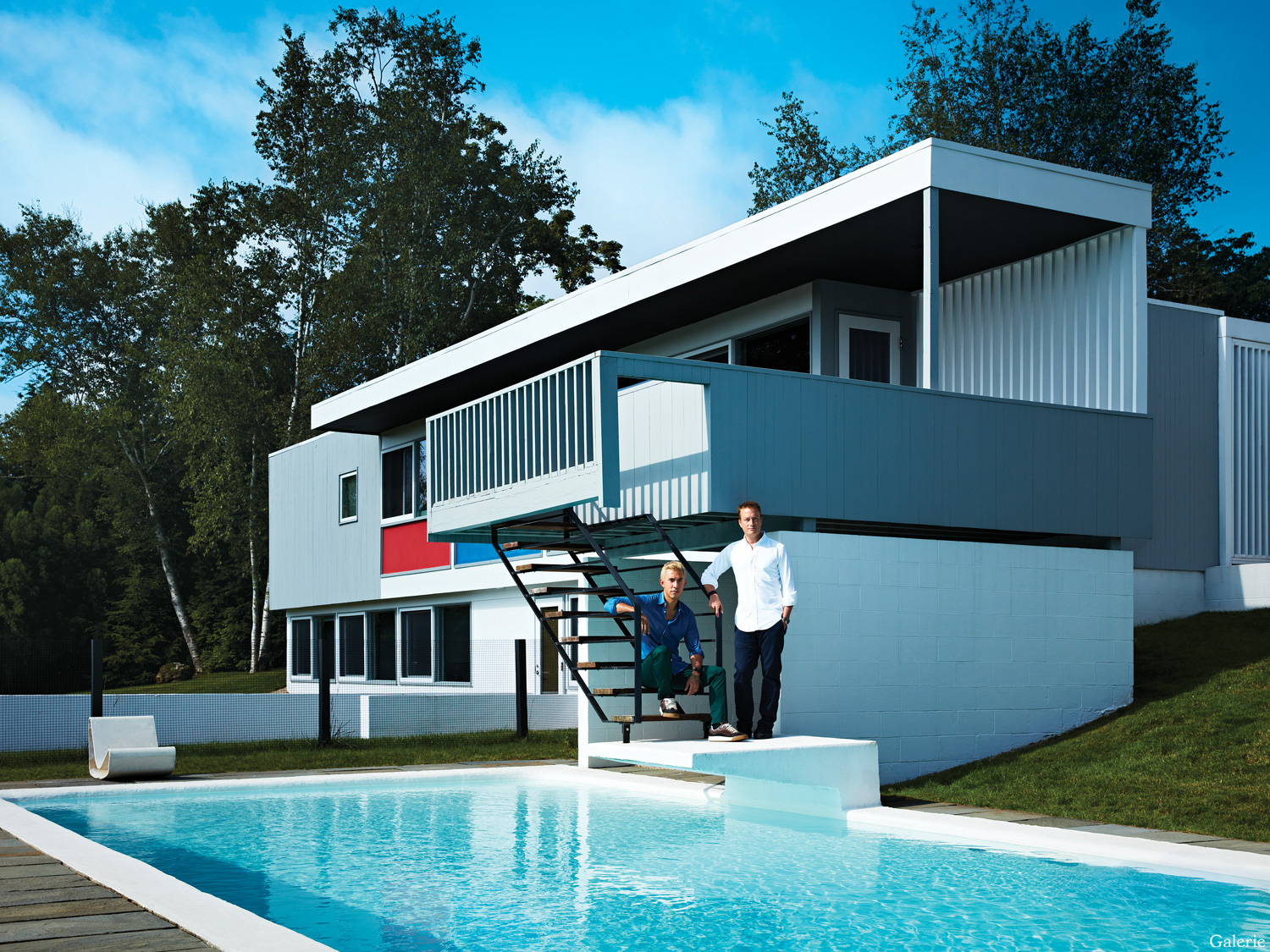 The couple is also engaged in a range of philanthropic endeavors, including serving on boards—Tang at New York's Noguchi Museum, Auerbach at the Hammer Museum in Los Angeles. They have a close partnership with the High Museum of Art in Atlanta, Auerbach's hometown, donating funds and works by artists of color to diversify the institution's holdings. "We divide and conquer," says Auerbach of their many endeavors, with him taking the lead on the High relationship.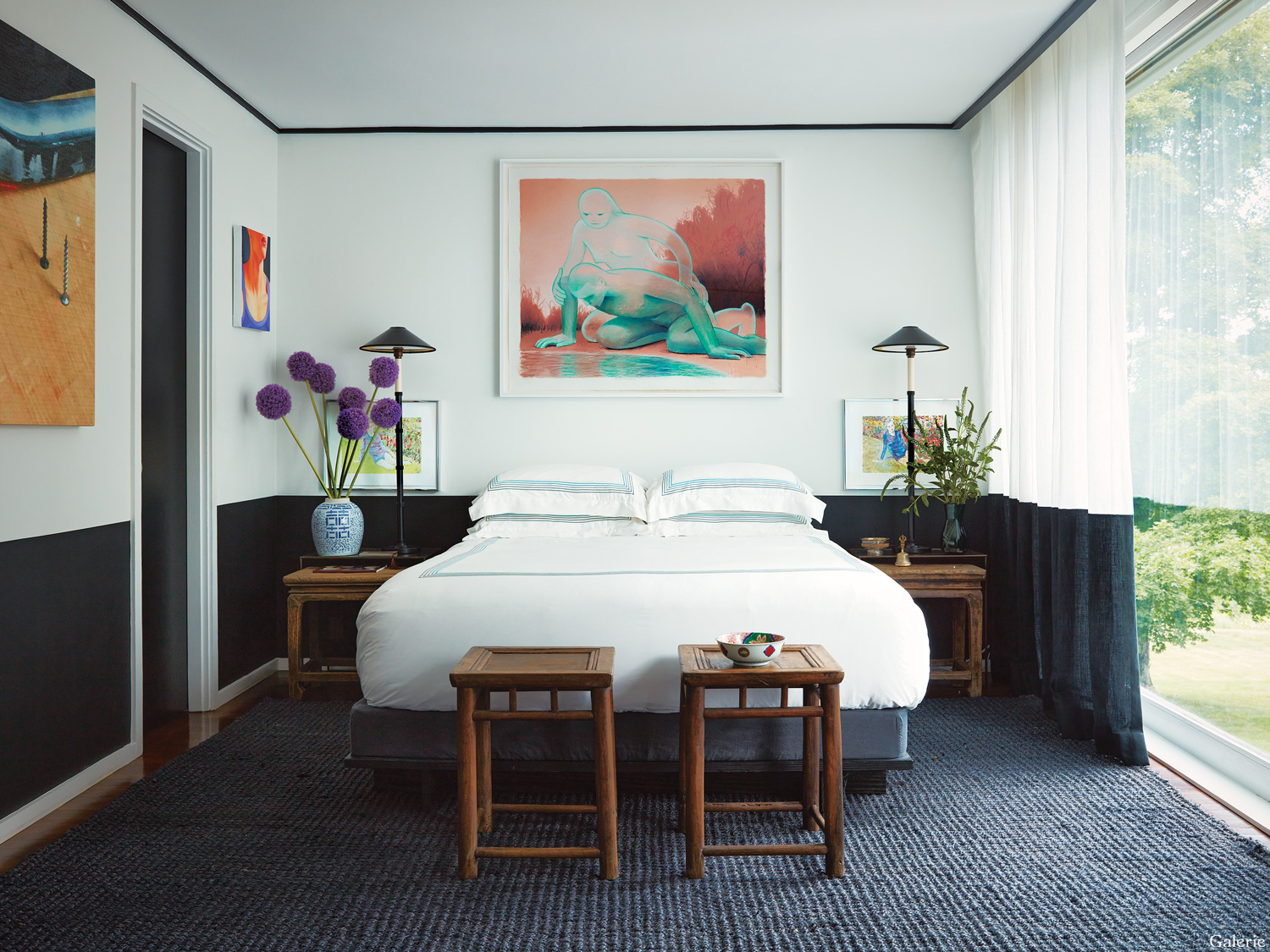 And their patronage now extends to their home. Earlier this year they turned the Stillman House over to the Beecher Residency, a program they created to host one artist at a time for a month or two. This past summer, the inaugural Beecher resident was painter Danielle De Jesus, followed by Khushna Sulaman-Butt and Adrian Geller this fall. "We just want to work with artists in a fun and meaningful way," says Tang. 
As collectors, meanwhile, he and Auerbach keep their eyes on the long game. "When we buy something," says Auerbach, "it's because we love it and we want to live with it."
A version of this article first appeared in print in our 2022 Winter Issue under the headline "Double Vision." Subscribe to the magazine.
Next Post