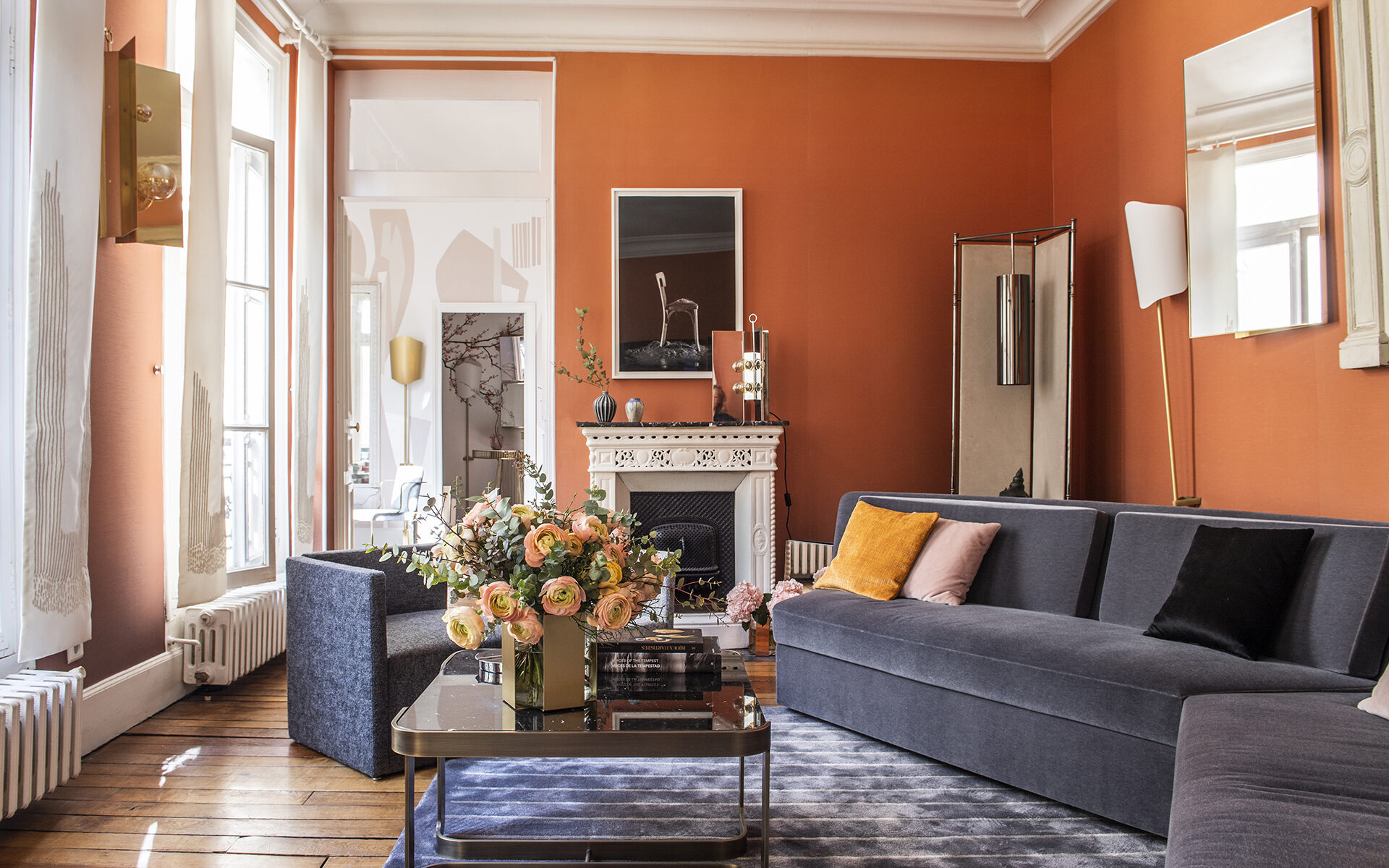 See Highlights from This Year's Maison & Object and Déco Off
The annual Paris design fairs drew an exuberant crowd to see colorful new fabrics and wallpapers, sophisticated furnishings, and unique collaborations
After the annual Maison & Objet and Paris Déco Off events were postponed from January, a design-minded crowd turned out in full force March 23 through 28 to check out the latest furniture, textile, and wallpaper collections in person. With exciting installations around Saint-Germain-des-Pres and at the Parc des Expositions de Villepinte convention center, the weeklong festivities provided an abundance of noteworthy things to see and do. A slew of exciting collaborations debuted, and recognition was given to both established creatives and a new generation of rising architects and designers. Below, Galerie rounds up a selection of the week's top moments.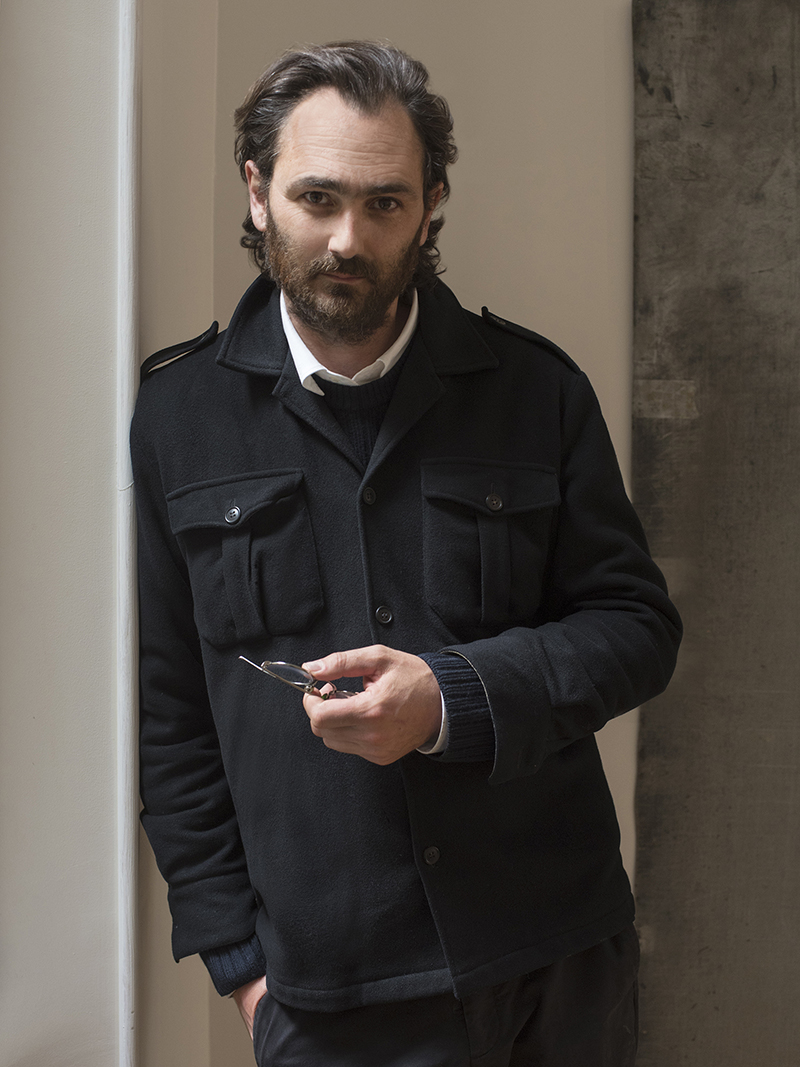 Maison & Objet Designer of the Year Franklin Azzi
After being named Designer of the Year ahead of the then-canceled 2021 Maison & Objet fair, French architect Franklin Azzi was able to assume the title and present "Retro Futur," a large-scale immersive installation where a vast stretch of digital screens displayed moving collages of his various projects mixed with the vintage tools he utilizes in his work. "I love history, and I think the future will be understood by analyzing the past," says Azzi, who wrapped the entire space in sustainable felt panels that will be recycled after the fair. "I don't believe that you can find an idea of current innovation without regarding the past."
Japan Rising Talent Awards
Also recognized during Maison & Object were six contemporary Japanese artisans who are all creating groundbreaking work in their chosen medium. Selected by a distinguished panel of experts led by award-winning architect Kengo Kuma, the group included textile designer Yuri Himuro; leather artisan Satomi Minoshima; Baku Sakashita, who creates contemporary twists on traditional paper lanterns; and furniture maker Yuma Kano, who transforms rust into an otherworldly surface. The craft hall featured the newly named Rising Talent Awards Craft winner Toru Kurokawa, who presented beautiful sculptural works, while Haruka Misawa's display of delicate papery scales that fluttered and danced on their own entranced visitors with their mysterious beauty.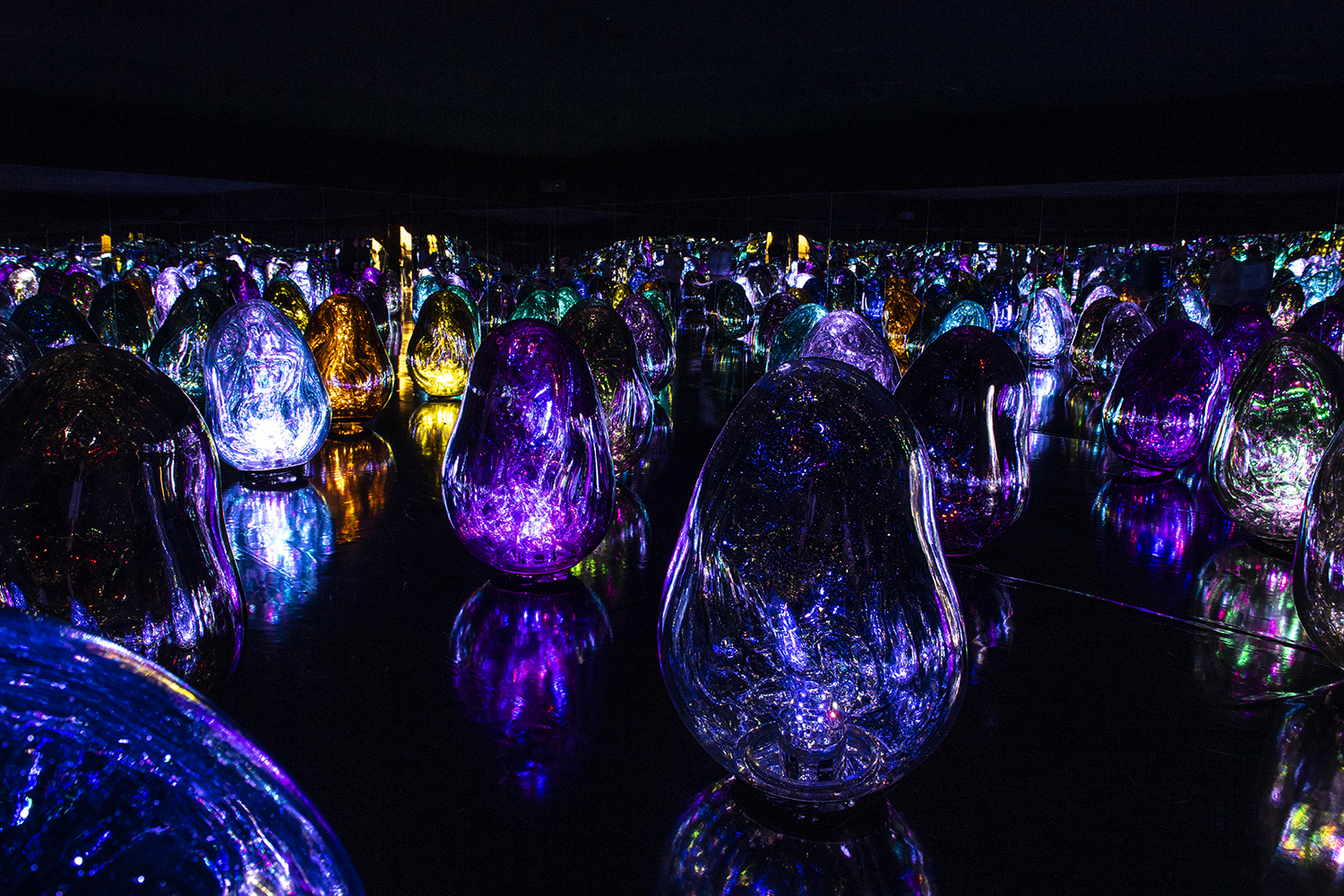 teamLab's Immersive Installation
Tucked along the outskirts of the many open vignettes that occupied Hall 7 at Maison & Objet, the most transportive was located behind a series of black walls. Here, teamLab created Resonating Microcosms—Solidified Light Color, a collection of waist-high ovoids placed in a pitch-black mirrored space. Visitors, silently moving around the room, were encouraged to give the orbs a gentle push, after which the entire collection responded in waves of color and sound, creating an otherworldly sensory experience that captivated all who took part.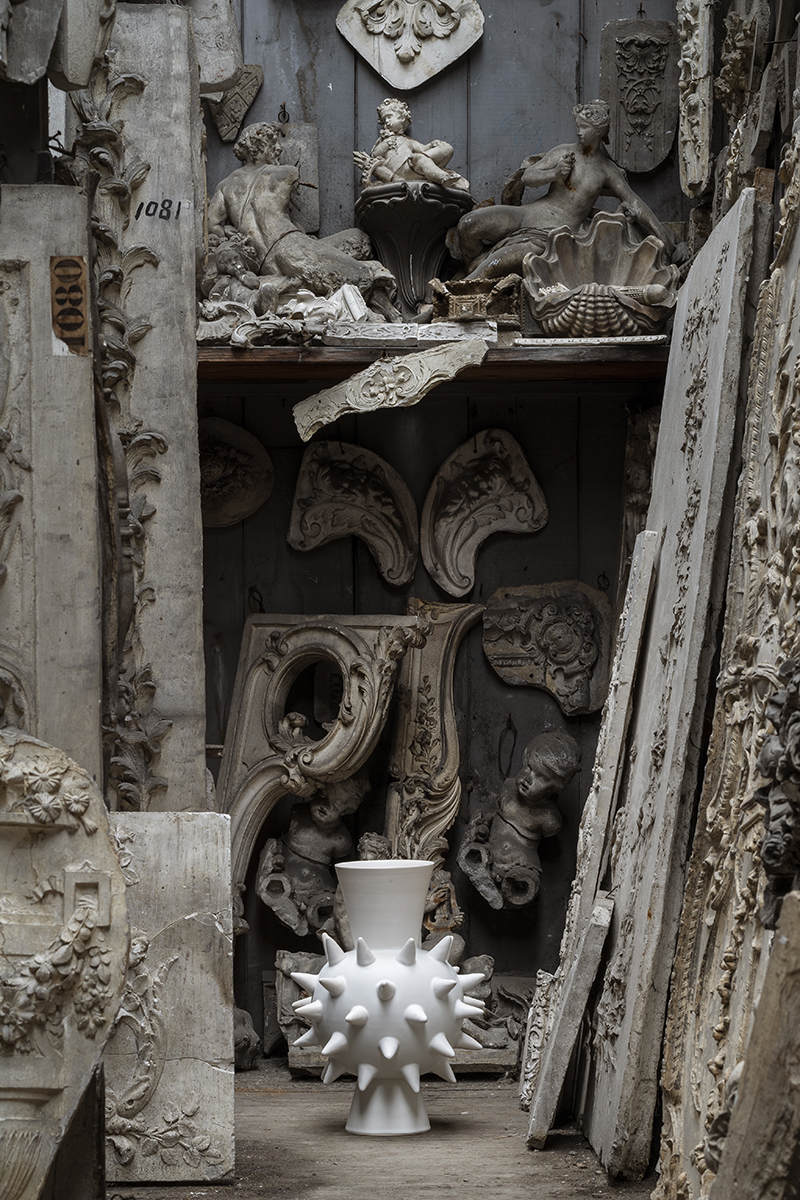 The Invisible Collection x Dedar at Féau Boiseries
Design-world favorite the Invisible Collection presented at collaboration with fabric maison Dedar at the Feau Boiseries, a third-generation company specializing in decorative paneling. A maze of rooms filled with most magical collection of gilded doors, millwork, and architectural treasures were punctuated with iconic pieces by Charles Zana, Martin Brudnizki, Pinto Paris, Vincent Darré, and more, reimagined in Dedar's remarkable textiles.
This innovative presentation wasn't the only not-to-be-missed collaboration presented during the week. Rinck's Valentin Goux and Fromental's Lizzie Deshayes and Tim Butcher invited an exclusive group to a spectacular hôtel particulier to see their new capsule collection in situ. Also making its debut was the second collection by the Haas Brothers for L'Objet (whose Rue Visconti pop-up included a welcoming incense-filled meditation room), Studio Four NYC's newest array with artist Wayne Pate, which transformed neighborhood cafe La Palette with festive seat-covers made from the Paris-inspired textiles, and Laura Gonzalez's new fabric collection with Schumacher.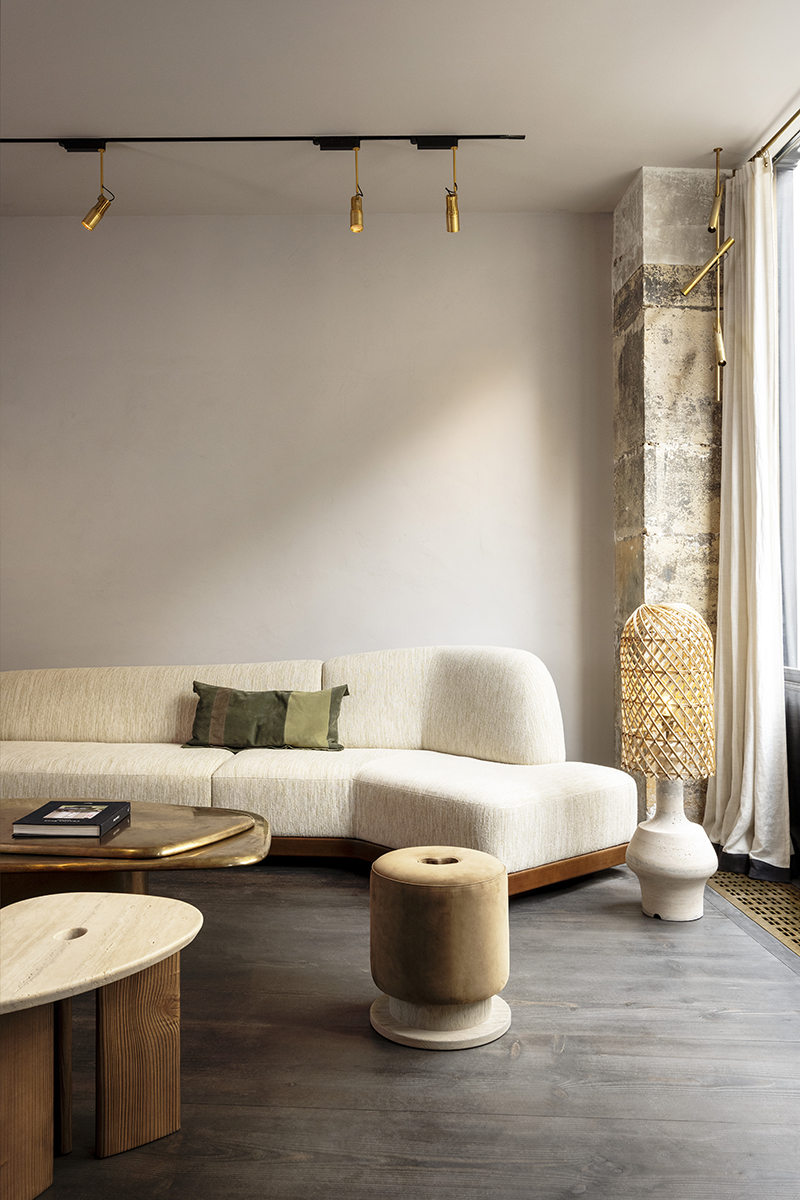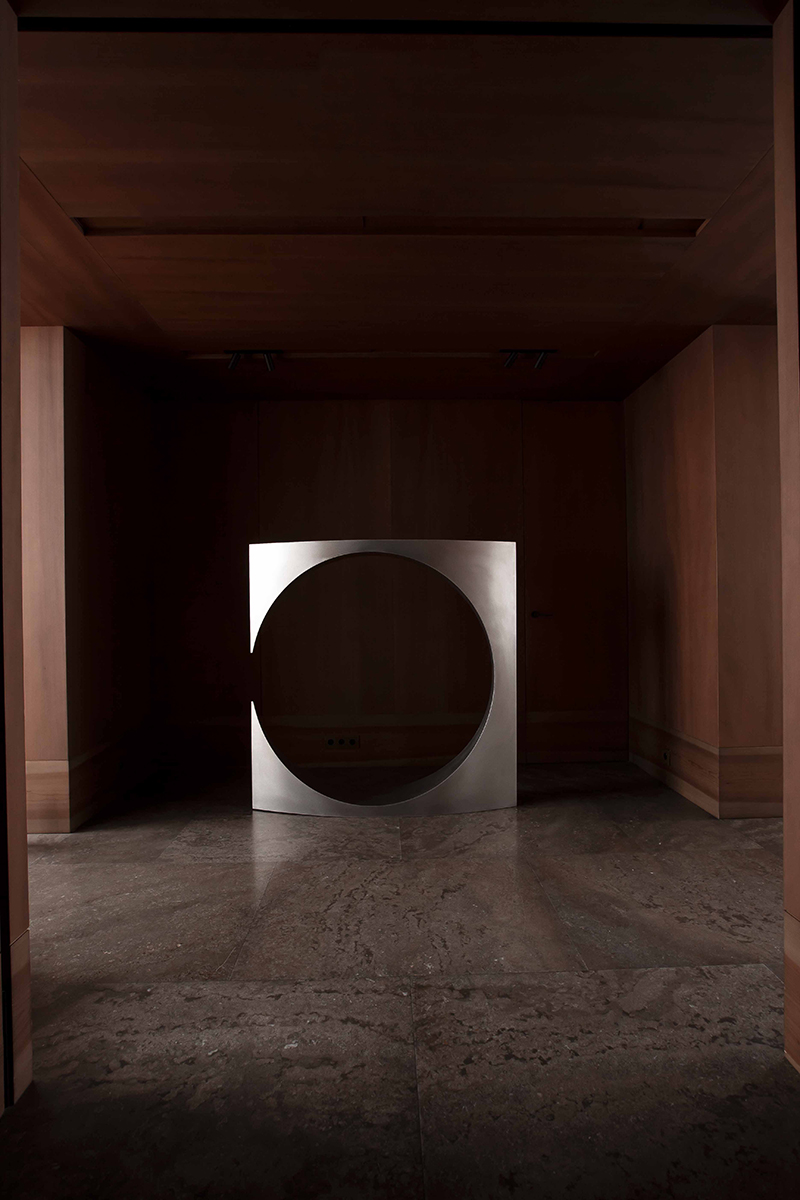 Showrooms to See
Doors were thrown wide open all around Saint-Germain-des-Pres to welcome interior designers, journalists, retailers, and various onlookers from around the globe. Galerie Bruno Moinard displayed a curated collection of sophisticated furnishings, while Arte's beautiful showroom celebrated "the architectural and artistic legacies of ancient Greece and Rome" with exuberant murals and textural wall coverings. The Moooi pop-up down the street was a jewel-box like must-stop and Dedar's storefront was transformed into a sophisticated salon featuring their latest collections.
However, there was also plenty to see on the Right Bank, where Charles Zana welcomed guests into his new Rue de Seine gallery to get a first-hand look at the debut Charles Zana Mobilier furniture collection, while Samuel & Sons toasted their brand new showroom on Rue du Mail. Another must-visit space was the Liaigre townhouse on Rue du Faubourg Saint-Honoré, where the maison mounted an exquisite display of works by French artist Marta Pan; the pieces will remain on view until September.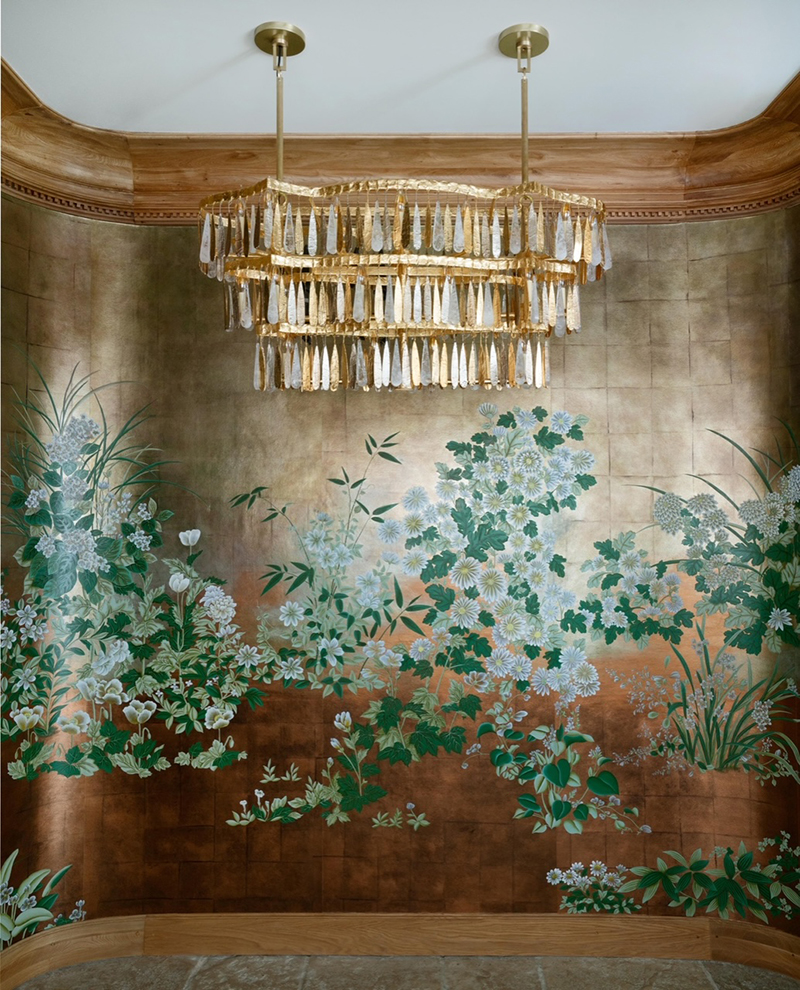 From the new Elliott Barnes rugs for Tai Ping to the Fisher Weisman light fixtures installed at the de Gournay showroom to the latest sumptuous textiles from de le Cuona, Pierre Frey, Fabricut, and Élitis, Paris proved to be a wellspring of inspiration. But more importantly it rejuvenated everyone's spirit as old friends joined new acquaintances at dinners, drinks, and presentations on both sides of the Seine. While the days were long, the unseasonably beautiful weather and renewed sense of creative spirit made Maison & Objet and Déco Off a week to remember.
Next Post