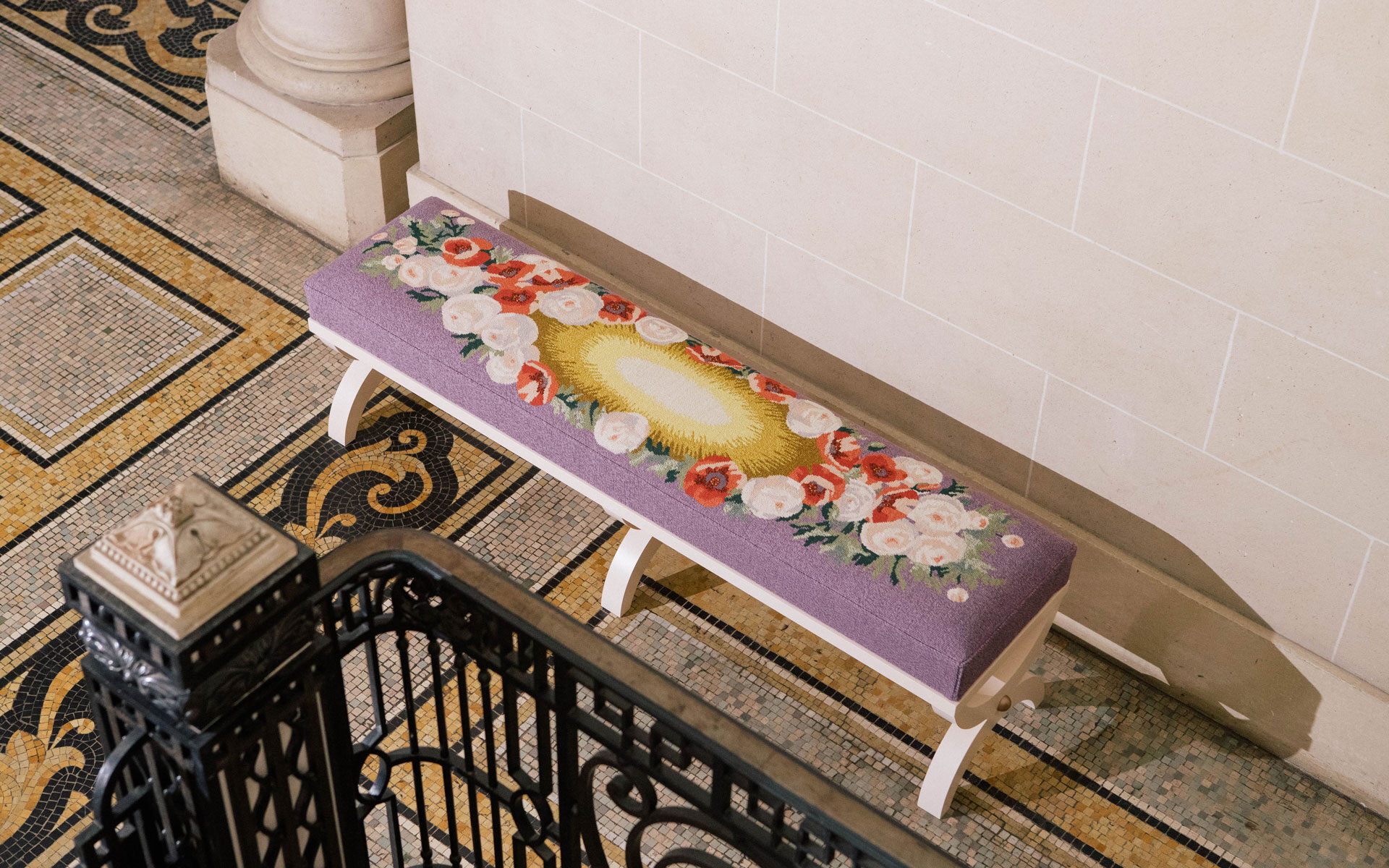 Fromental and Rinck Unveil Limited-Edition Collection That Nods to Art and Design Luminaries
'Ornements' transforms three furniture pieces with needlepoint patterns inspired by works in France's Mobilier National
This spring, Fromental and Rinck, two forces in the world of design, will unveil their second collaborative project Ornements. The new capsule collection features three pieces of furniture from Rinck, covered in needlepoint upholstery from Fromental, all with a nod to past luminaries of art and design.
For inspiration, Rinck's president Valentin Goux looked to his own company archives while Fromental's Lizzie Deshayes explored the archives of France's Le Mobilier National where she uncovered extraordinary pieces of furniture upholstered in tapestry, all dating from 1908 to '58.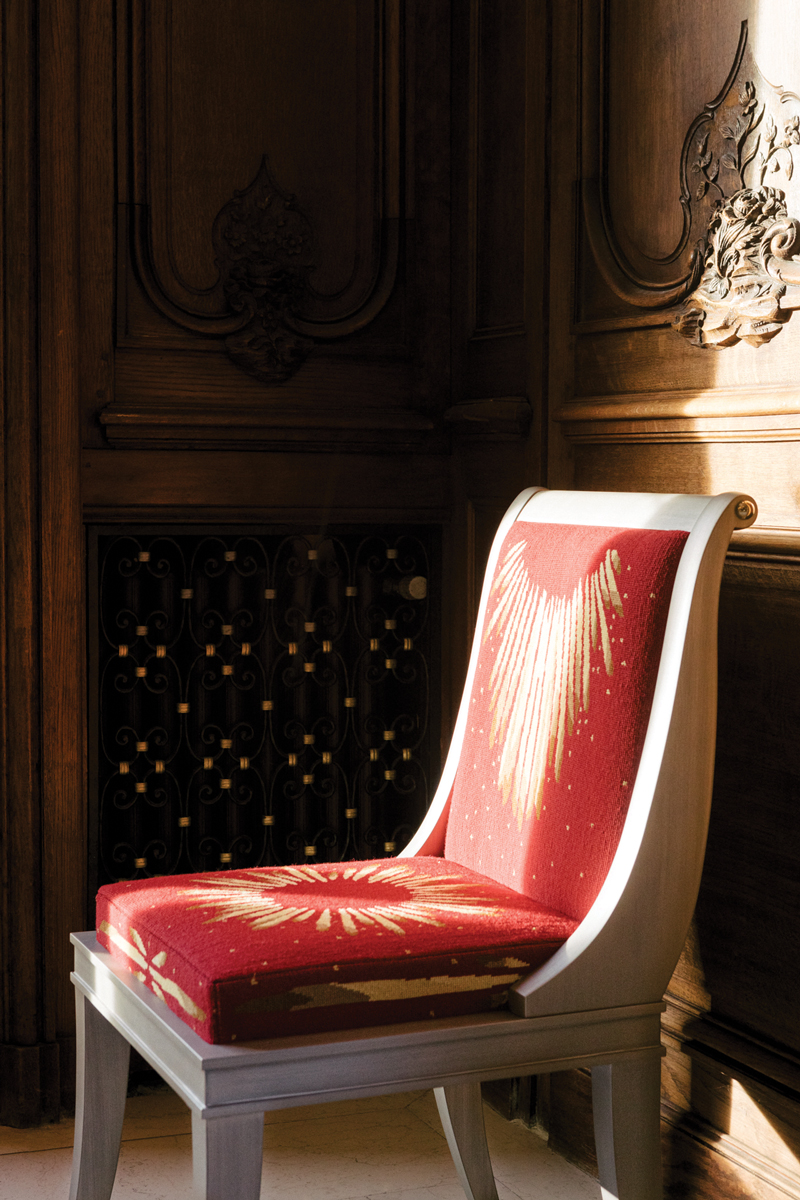 "It was such a phenomenal 50 years in French decoration and very specific timing," says Deshayes. "It didn't last very long, but oddly enough when it comes to taste, 50 years is a long time."
It was with a great reverence for that era of art and design that Fromental and Rinck created their collection together. The first of the three pieces is the Elysée chair. With its classic Empire shape and a dramatic sunburst amid a swath of vivid Beauvais red, the chair feels theatrical—even majestic.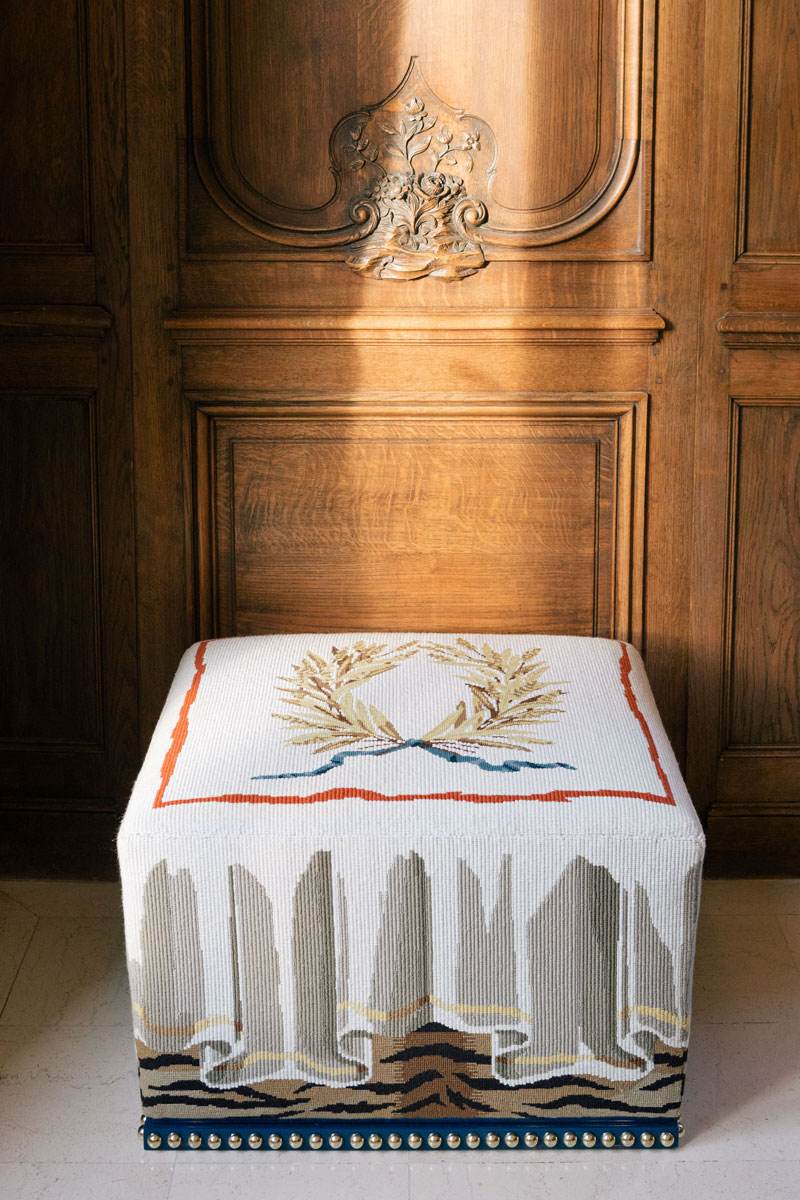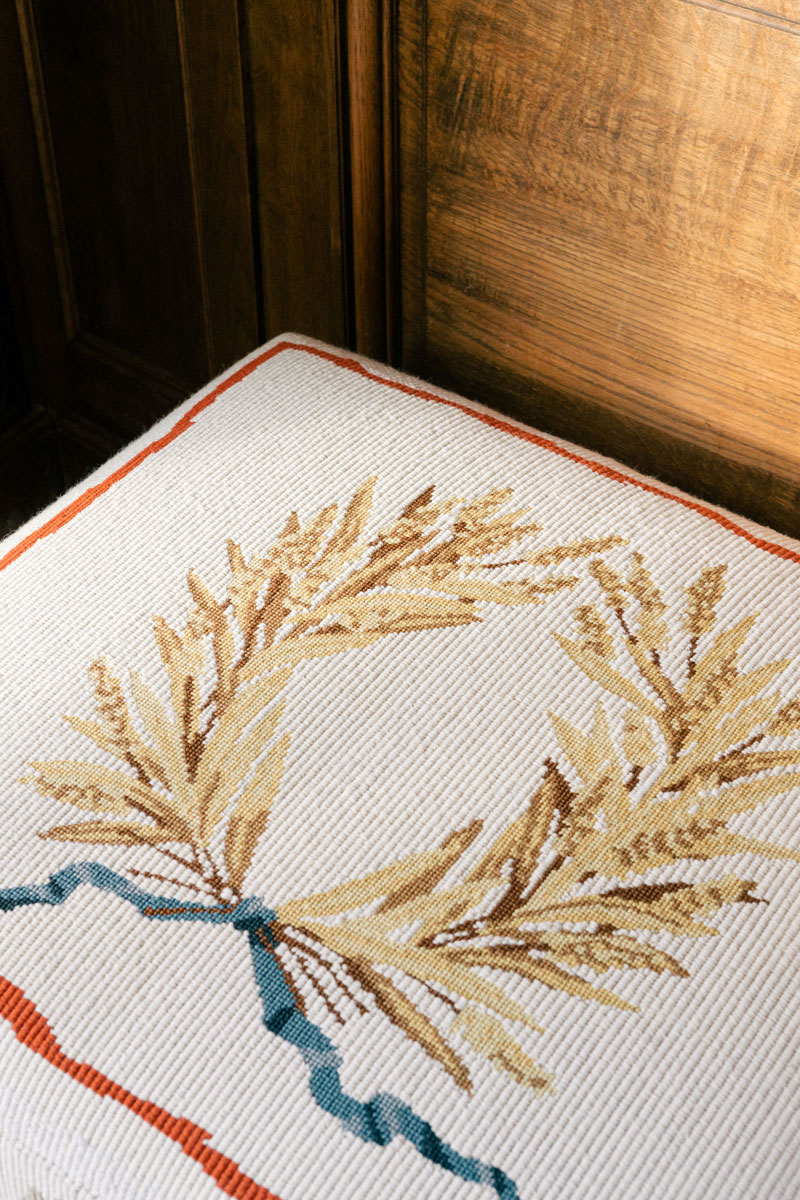 The choice of color was key to the design. "It was a big part of the creative process," explains Goux. "We thought if we are going with this bold, red color and bold pattern on the needlepoint, we're not going to lacquer it ivory. We're going to go with something that makes a spark. The metallization takes the classic Empire shape to a more '30s Deco feeling, which makes it very Hollywood Regency in my mind."
Rounding out the cache is the elegant Furstenburg bench and eye-catching Josephine ottoman; the entire Ornements collection will be on view for the first time during the upcoming Paris Déco Off, from March 23 through 27. With all the thought, craft, and historic inspiration that went into these designs, Deshayes and Goux view them not only as furniture pieces, but as collectible design objects as well. Perhaps while inspired and informed by the past, these will be the keepsakes of generations to come.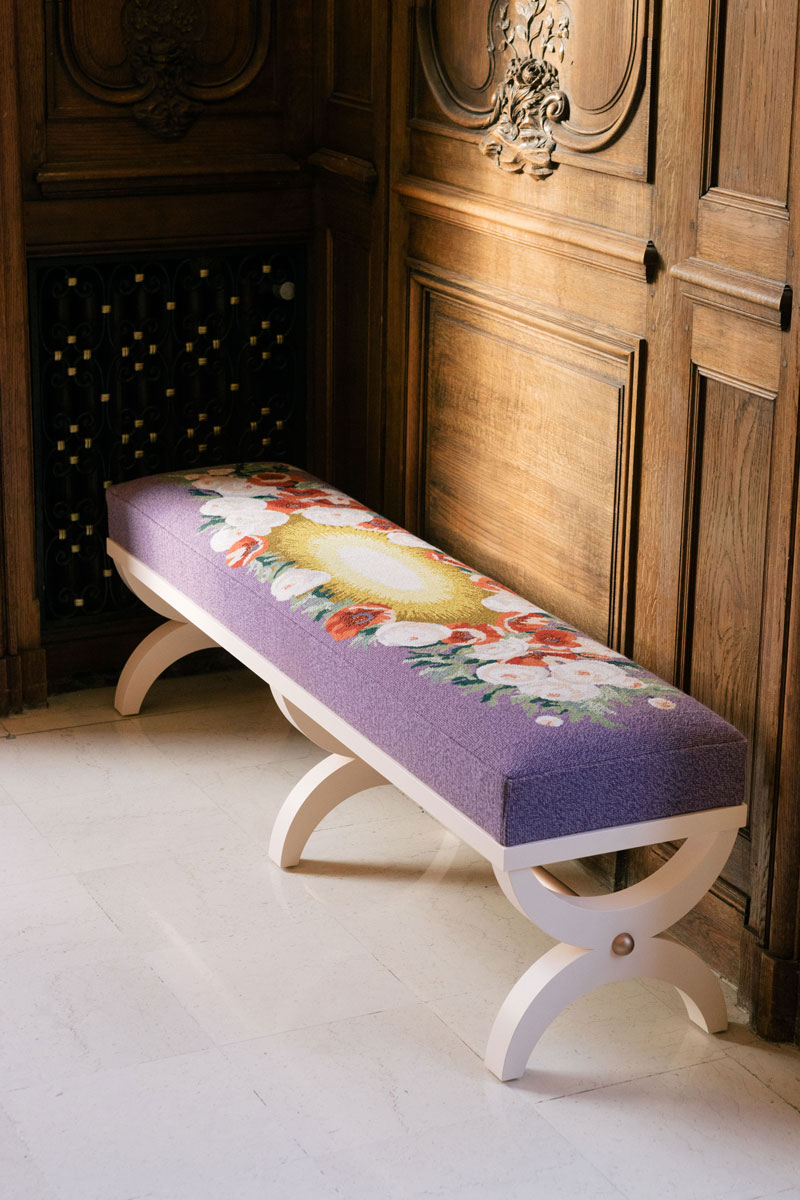 A version of this article first appeared in print in our 2022 Spring Issue under the headline "Making History." Subscribe to the magazine.
Next Post