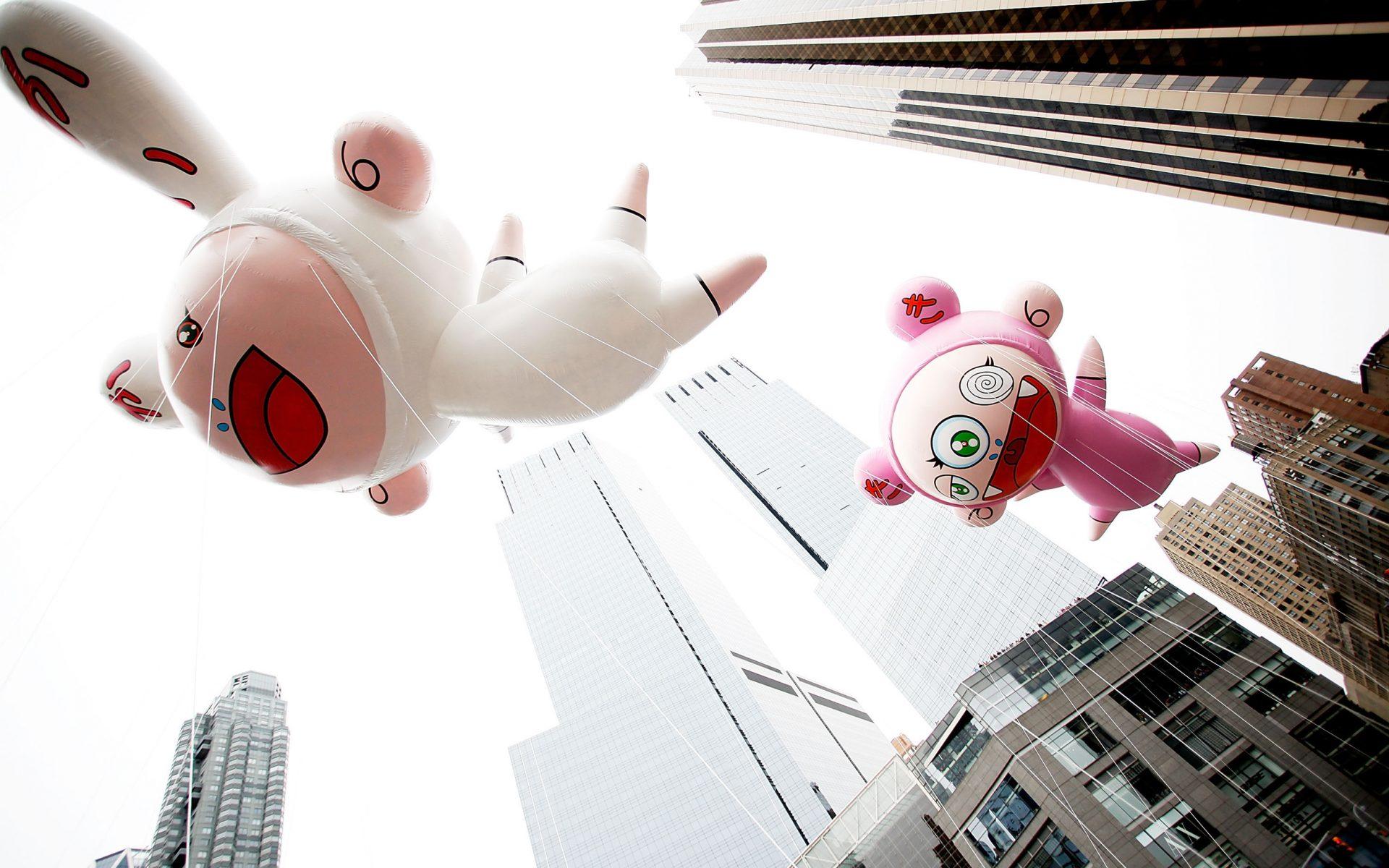 8 of the Most Artful Balloons from Macy's Thanksgiving Day Parade
See designs by Yayoi Kusama, Keith Haring, Jeff Koons, and Takashi Murakami
The Macy's Thanksgiving Day Parade is an iconic tradition that has captivated viewers on the streets of New York as well as millions of Americans at home for the past 92 years. From larger-than-life character balloons and marching bands to musical performances and over-the-top floats, it is the most spectacular celebration of the holiday season.
In recent years, the parade has included several art-inspired balloons from Macy's Blue Sky Gallery series, featuring artworks by a number of renowned contemporary artists. For this year's Thanksgiving celebration, the acclaimed Japanese artist Yayoi Kusama, known for her immersive installations and distinctive patterned works, has contributed a balloon titled Love Flies Up to the Sky. The design references Kusama's face motifs from her painting series "My Eternal Soul" and features around 300 hand-painted dots.
Leading up to this year's parade, we share some of the most dynamic artistic balloon designs that have been featured in celebrations from past years:
1. Love Flies Up to the Sky by Yayoi Kusama (2019)
2. Humpty Dumpty by Tom Otterness (2005)
3. Rabbit by Jeff Koons (2007)
4. Figure with Heart by Keith Haring (2008)
Recommended: The Macy's Thanksgiving Day Parade Will Get an Artful New Addition
5. Kaikai and Kiki by Takashi Murakami (2010)
6. B. Boy by Tim Burton (2011)
7. Companion by KAWS (2012)
8. Little Cloud by FriendsWithYou (2018)
The 93rd Annual Macy's Thanksgiving Day Parade kicks off on November 28 and will be broadcast nationally on NBC, from 9 a.m. to 12 p.m. in all time zones.
Next Post