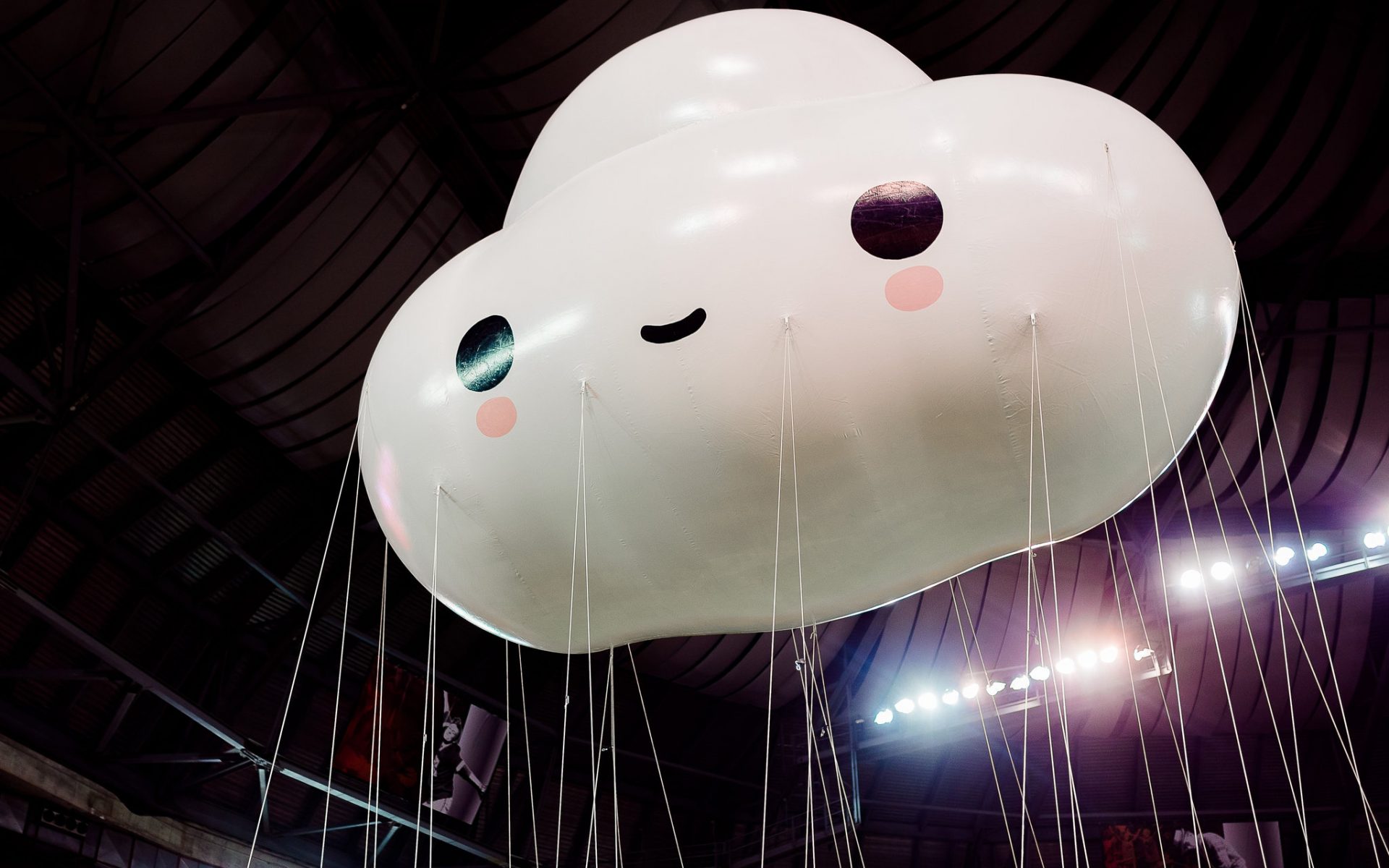 The Macy's Thanksgiving Day Parade Will Get an Artful New Addition
Little Cloud, a key work from the artist collective FriendsWithYou, will join the roster of high-flying balloons in the famous parade
The Macy's Thanksgiving Day Parade will get an artful new addition this year, courtesy of the Los Angeles–based art collective FriendsWithYou.
FriendsWithYou, made up of artists Samuel Borkson and Arturo Sandoval III, is known for its immersive installations and interactive artworks that aim to unify people through love, joy, and compassion. A key image in many of the artists' works over the past 16 years has been Little Cloud, a serene-looking cloud who they say represents light, tranquility, and unconditional love, its soft power radiating positivity and lightheartedness. On Thanksgiving, Little Cloud will be transformed into a 30-foot-wide balloon for the country's most famous parade. Little Cloud will be joined by some raindrop friends and the artists holding a rainbow inflatable.
"The Macy's Thanksgiving Day Parade has always been a big inspiration for our work. One of the first art experiences we created was Skywalkers, our own version of the parade during Art Basel 2006," Borkson and Sandoval said in a statement. "We are so grateful for this opportunity to spread goodness to everyone who sees Little Cloud, and to share once again an iconic symbol of love with as many people as possible."
FriendsWithYou has gained international recognition with its public exhibitions and artworks in museums, art galleries, and public spaces across the United States and internationally, including the Museum of Contemporary Art (MOCA), the Indianapolis Museum of Art (IMA), Art Basel in Miami Beach, Dallas Contemporary, Galerie Perrotin, and the High Line in New York. The duo recently wrote and developed a whole new universe of characters for their animated Netflix series, True and the Rainbow Kingdom, which is currently one of Netflix's highest-rated preschool shows.
Recommended: Karl Lagerfeld Debuts Sculpture Collection Inspired by Greek Antiquity
With the debut in this year's parade, the Little Cloud balloon joins an elite roster of artistic flying wonders previously featured in the Macy's parade, including works by Tom Otterness, Jeff Koons, Keith Haring, Takashi Murakami, Tim Burton, and KAWS.
"We are delighted to continue to bring high art to the skies of New York City, with the addition of Little Cloud by FriendsWithYou to the parade's acclaimed Blue Sky Gallery series," said Susan Tercero, executive producer of Macy's Thanksgiving Day Parade, in a statement. "Little Cloud will join a rarefied lineup of high-flying art, which has previously seen works by some of the world's most renowned contemporary artists."
The 92nd Annual Macy's Thanksgiving Day Parade kicks off on November 22, 2018, and will be broadcast nationally on NBC, from 9 a.m. to 12 p.m. in all time zones.  
Next Post