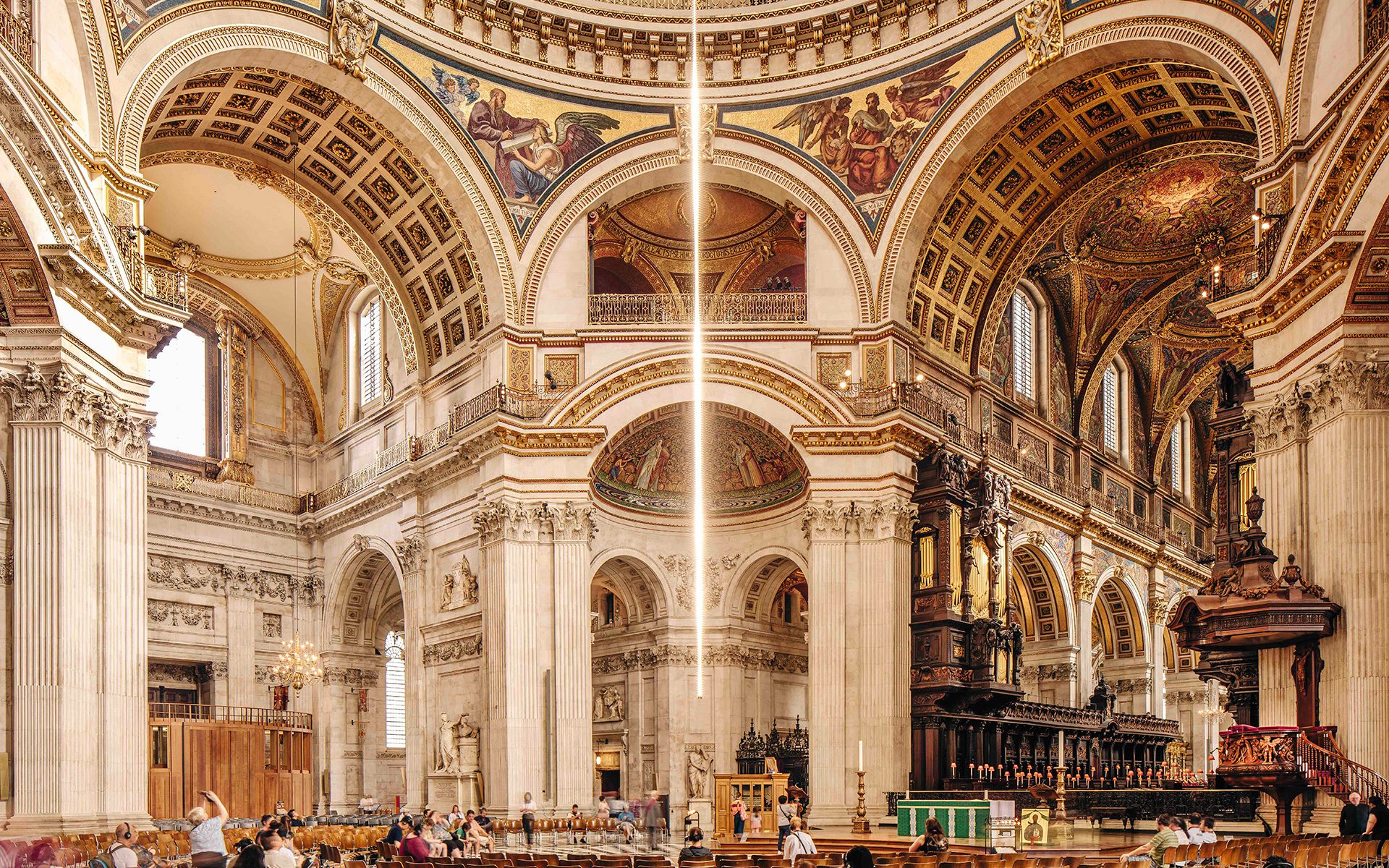 See Highlights from This Year's London Design Festival
The annual event unveiled colorful new fabrics and wallpapers, sophisticated furnishings, and unique collaborations
Launched in 2003 as a citywide celebration highlighting design, the London Design Festival (LDF) now encompasses over 300 events, exhibitions, and pop-ups installed across 13 designated areas throughout town. The 21st edition just concluded on September 24 and the nine-day event provided an abundance of noteworthy things to see and do.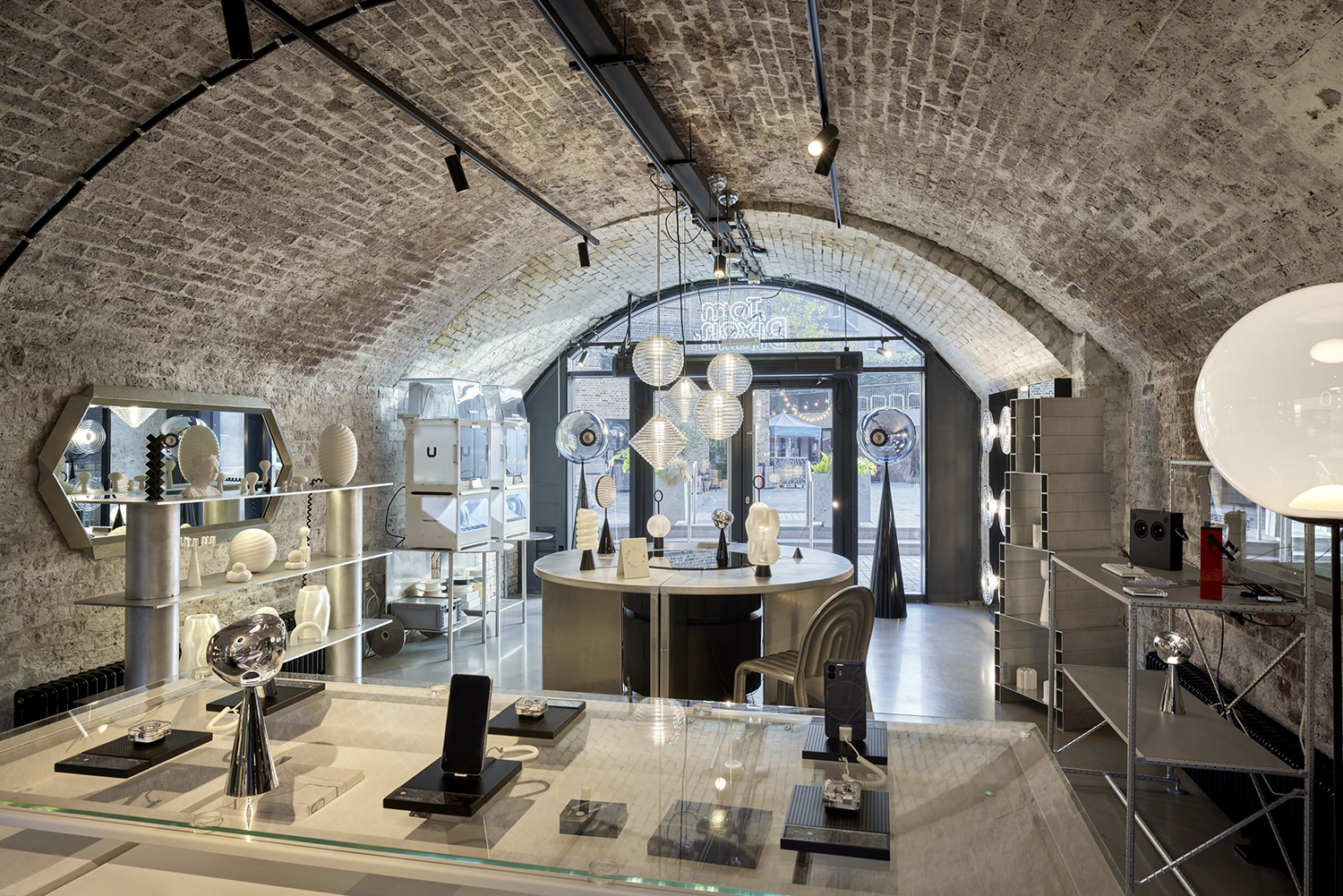 Established venues like the Shoreditch Design Triangle now challenge newer design quarters such as Battersea and Dalston to Stokey, all flaunting the latest art, fashion, architecture, craft, and product design. Developments including Greenwich Peninsula further east and the expanding mega-complex at Kings Cross have acted as cross-pollinators linking urban space to contemporary design. The adjacent Coal Drops Yard now includes Central Saint Martins, Google's newest HQ, and Tom Dixon Studio whose Hypermobile exhibition featured the designer's latest Portables collection.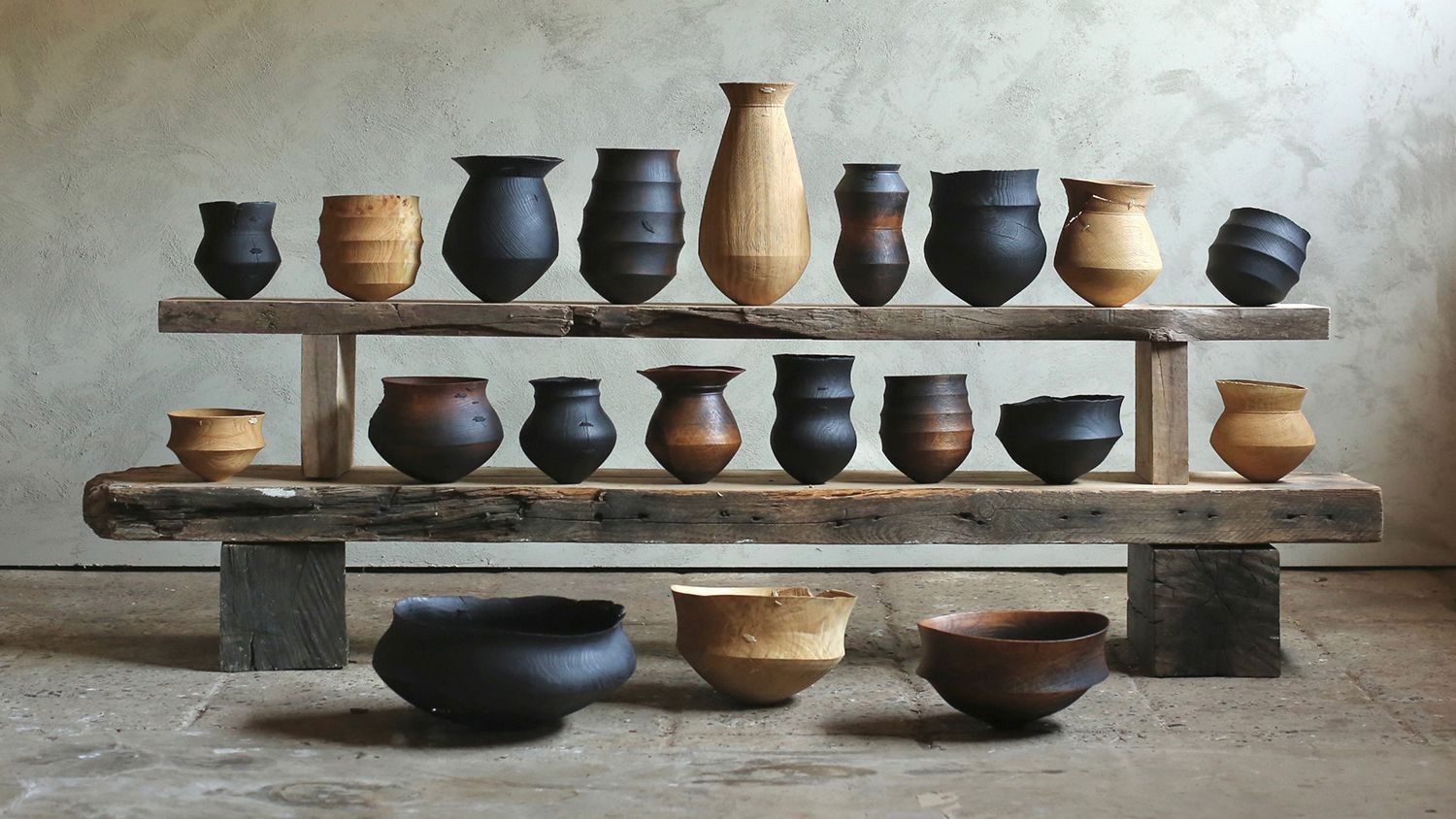 Several emergent hubs stand out where exhibitions, performance, and fine dining all merge under one roof including Cromwell Place, a converted Victorian townhouse in Brompton, and Ladbroke Hall, a former auto factory in Notting Hill. Smaller presentations during LDF included Material Matters, the London Design Fair, and Focus at the Design Centre at Chelsea Harbour, all offering product introductions stressing sustainability, new materials, craft, and technology.
"Our curated program explores how design can bring people together and create objects and spaces that foster interaction and exchange," says curator Jane Withers, who organized "Conviviality-The Art of Living" for Brompton Design District. The premise was echoed at multiple exhibits at Cromwell Place, including "Phase 2," a quirky yet vibrant collection of upholstery fabric, embroidered velvets, lacquered furniture, and hand-knotted rugs inspired by minerals by fashion duo Peter Pilotto and Christopher De Vos. Other not-to-be-missed works included  "Join, Assemble, Hold," an installation by the New Craftsmen, a contemporary collective of artisans; "The Modern Kitchen" featuring the Nailed Pantry by Bibbings & Hensby, which was shown alongside endangered basketry techniques; and Michael Raw's Welcome drinks cabinet incorporating hand-blown glass.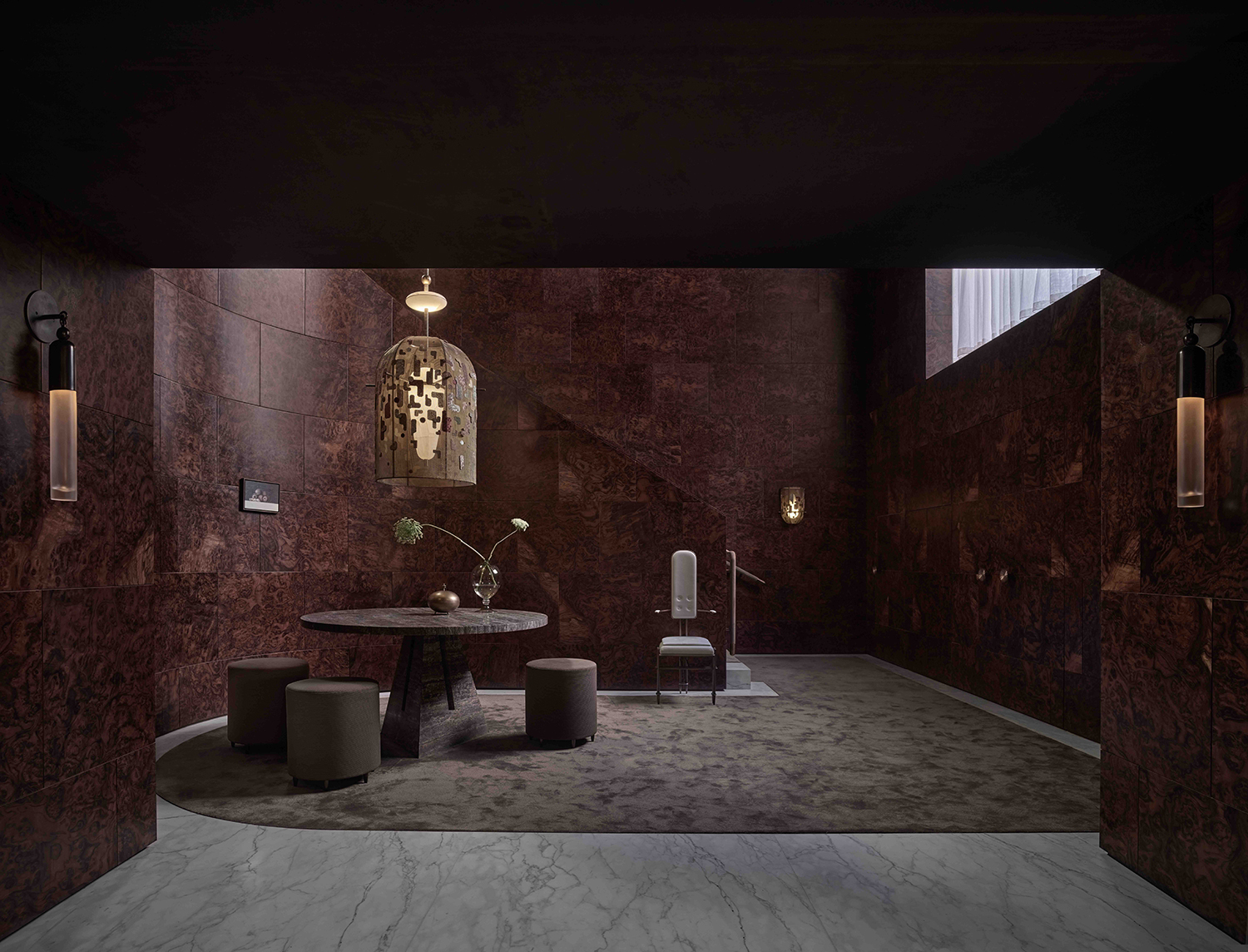 Heritage retailer Liberty honored traditional British artisanal techniques by debuting a limited-edition collection of fashion and objects including the Sussex chair, designed by U.K. duo, Wilkinson & Riviera. Riffing on archival material from the William Morris Gallery and displayed at the Regent Street store.
Luxe furniture and lighting were also spotted in swish brick-and-mortar showrooms including the New York-based Apparatus, whose new Mayfair digs opened in May in an 1890s listed building. Nearby, cutting-edge Gallery FUMI—founded by Sam Pratt and Valerio Capo—celebrated 15 years with an exhibition "Growth + Form," organized by curator and historian Libby Sellers who commissioned functional art by 16 gallery artists and designers. Carpenters Workshop Gallery recently migrated west to a new location, showcasing a retrospective by American jewelry designer Jacqueline Rabun alongside minimalist furniture by Greek architectural designer Niko Koronis, produced from polished Belgian black marble including a console and floor lamp, as well as dining, cocktail, and side tables.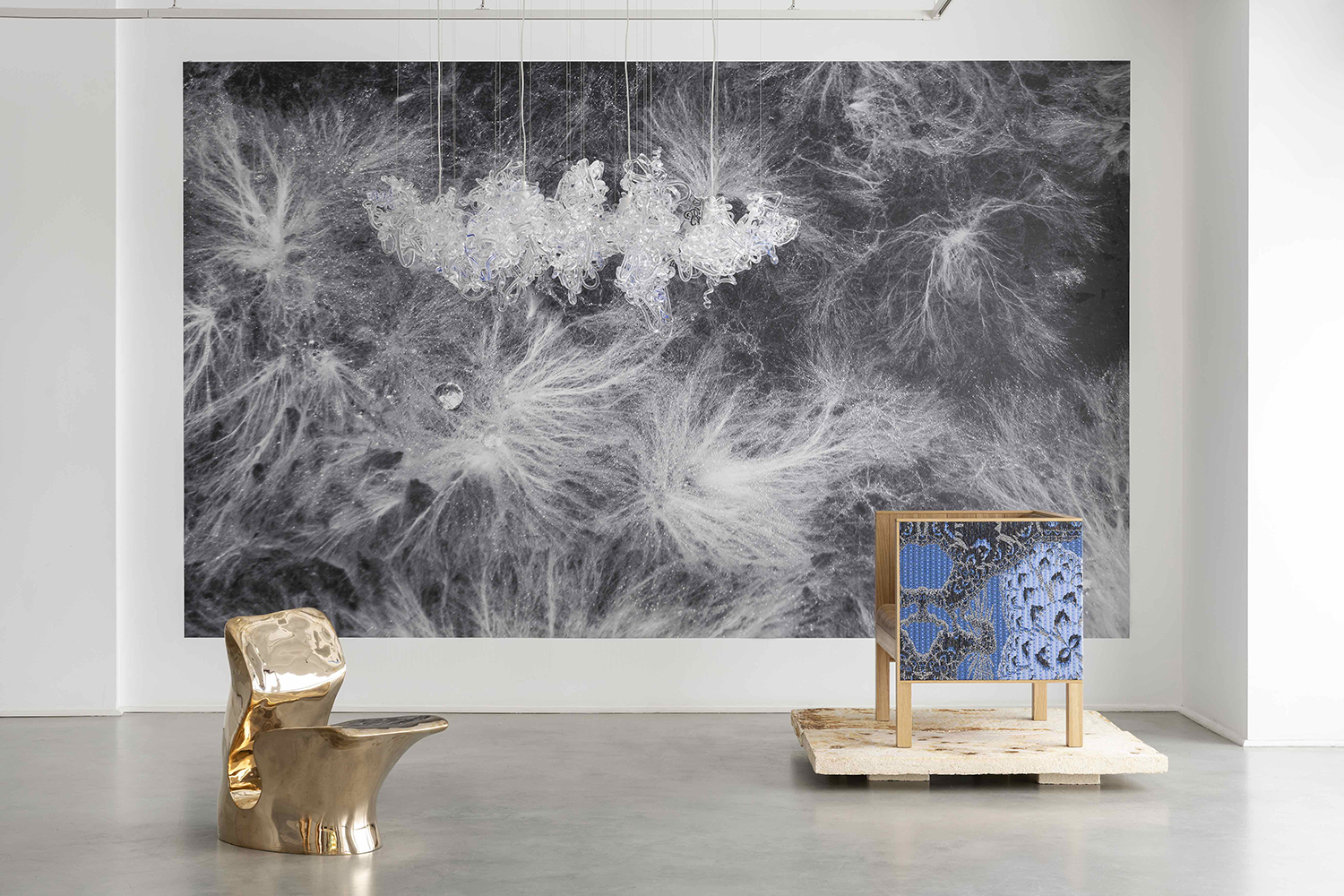 And while the autumnal festival emphasized emerging cultural hubs and wares, it also celebrated the city's historic pedigree, most notably the late architect, designer, and astronomer Sir Christopher Wren. A celebration marking the 300th anniversary of his death, Wren 300 included landmark commissions installed inside two of the architect's iconic houses of worship: Halo by Moritz Waldemeyer at St. Stephen Walbrook Church while Spanish artist Pablo Valbuena's live installation, Aura, was placed in the center of St Paul's Cathedral.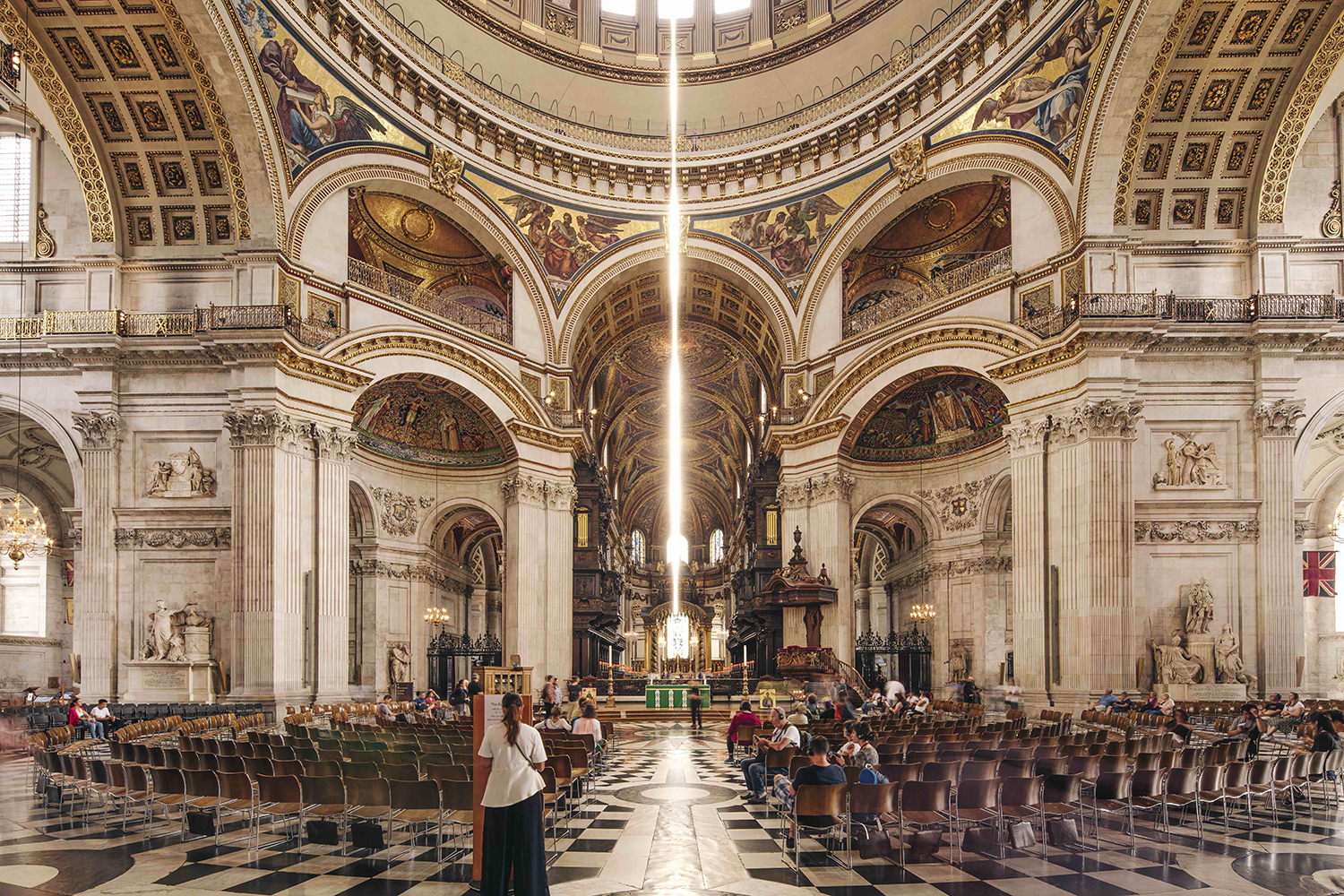 "Aura enables the music and voices associated with the different rituals and services to be 'seen' while being listened to," says Valbuena of his work, a vertical pendant fabricated from hundreds of custom LEDs suspended from the dome's ceiling. Activated by sound, the strategically positioned microphones broadcast spoken prayers as well as organ and choral music in real time. "A temple is a space that slows down time, enabling introspection and a deeper experience of everyday reality." Aura is on view through October 29.
Next Post