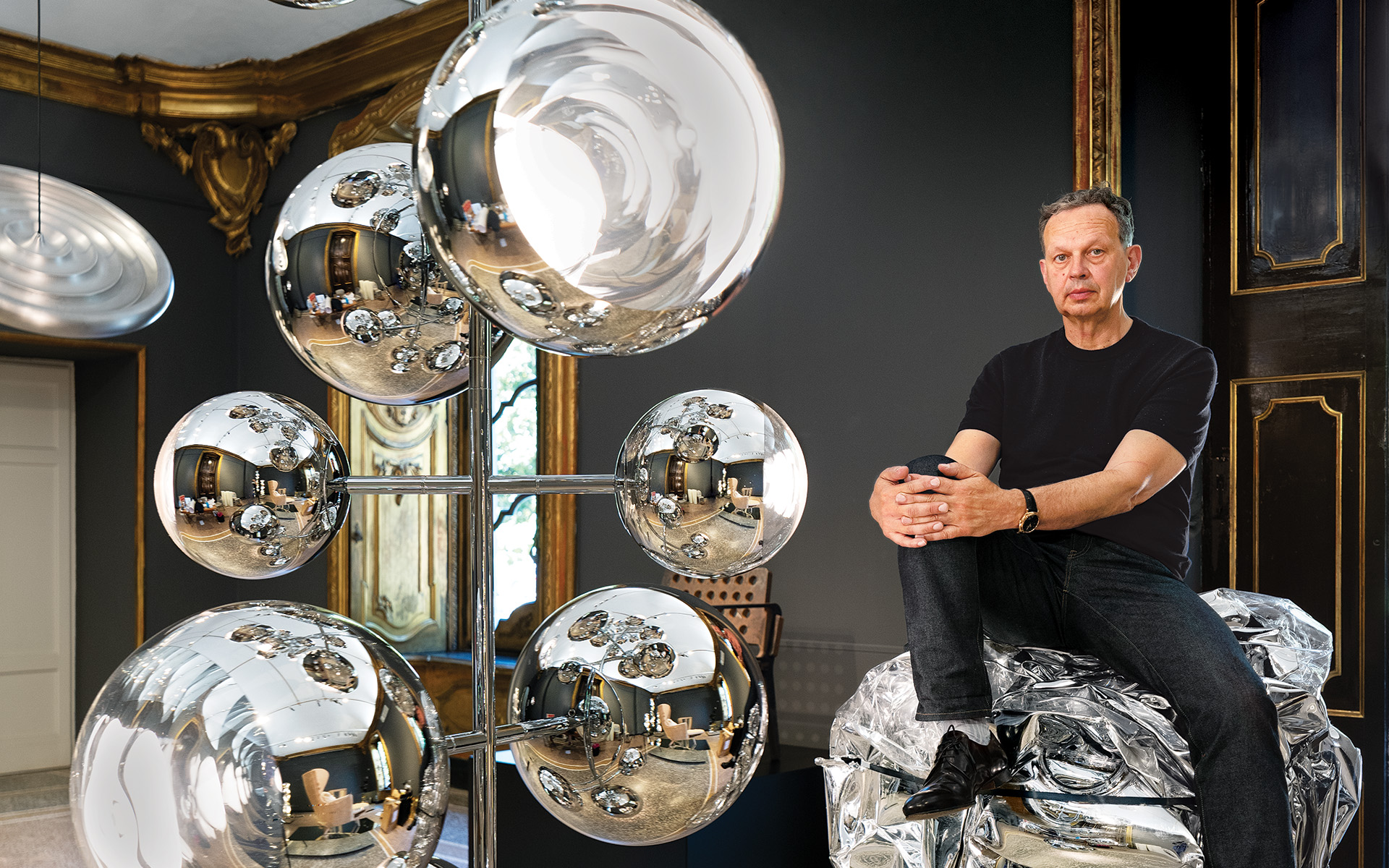 Visionary Designer Tom Dixon Reflects on a Lifetime of Creativity
The polymath uses his firm's 20th anniversary to contemplate past successes and reimagine them for the future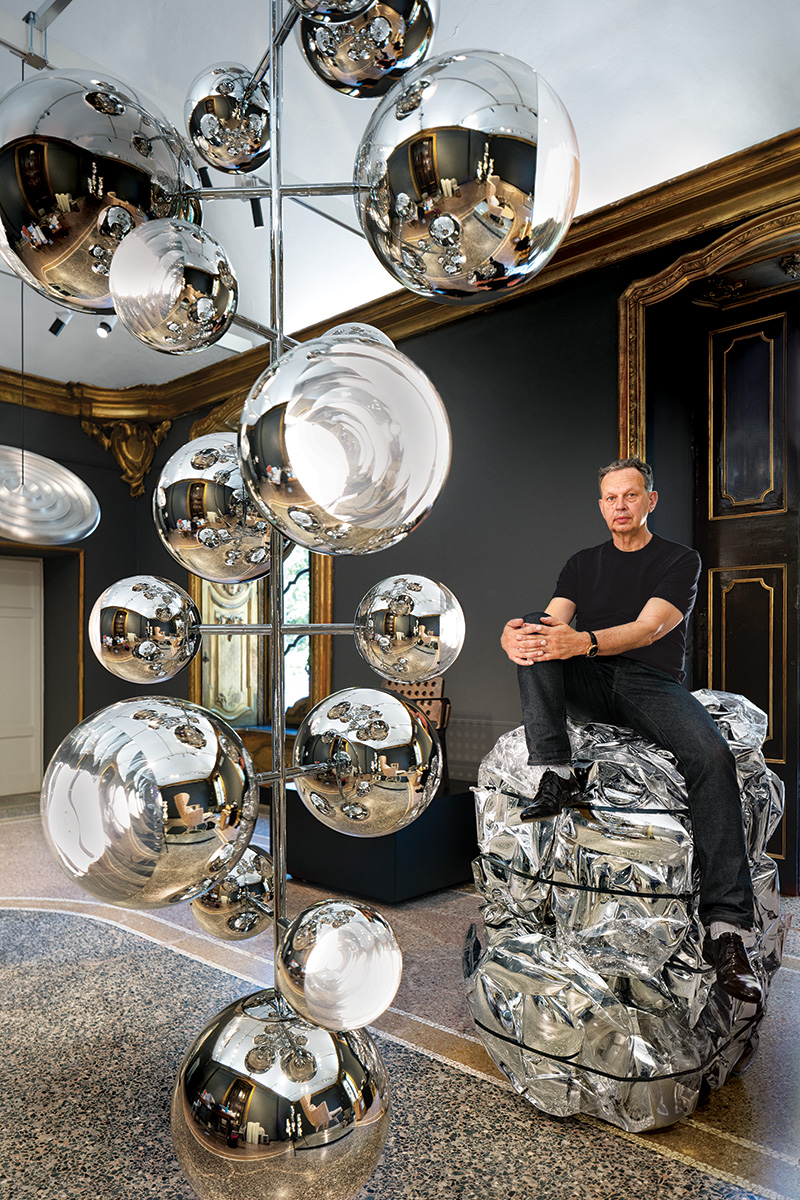 The idea of transforming the unconventional into the exceptional is nothing new for designer Tom Dixon. The visionary behind numerous innovative furnishings has spent the past two decades experimenting, constantly testing new materials and playing with unique forms. Many were recently put on display during this past summer's Salone del Mobile exhibition "Twenty," installed in Milan's Palazzo Serbelloni, and during September's London Design Festival. "I was bullied into it by my colleagues. I'd much rather forget that I'm 20 years older and think of myself as young again," says Dixon. " 'Twenty' was a balancing act of trying to look back and celebrate the past but also to look forward."
Using the presentation as a launchpad to revisit some seminal works and explore new subjects, Dixon spotlighted natural materials currently inspiring his creative team, such as eelgrass and mycelium, both part of his practice's ever-evolving sustainability efforts. It is not so much a departure for someone whose earliest projects featured found goods welded into functional works of art.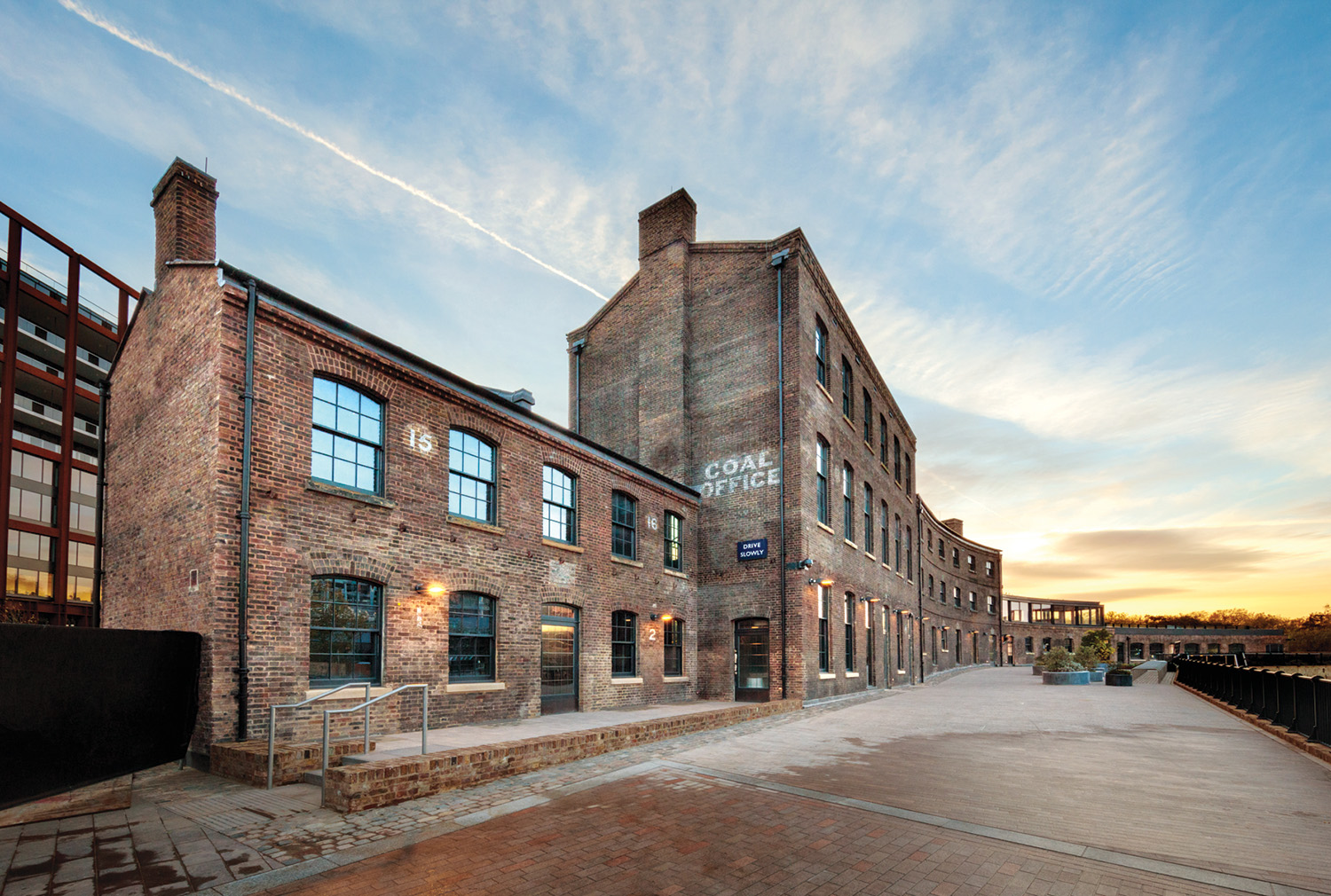 Two decades in, Dixon has collected a laundry list of awards, including an OBE from Queen Elizabeth II, and pushed the boundaries of his industry, establishing showrooms such as London's Coal Office and the Manzoni in Milan, where product is incorporated into spaces that also function as restaurants and research laboratories. "We love the experiential component of this format, where everything is for sale—from the glassware and dining accessories to the lighting, furniture, and food," says Dixon, whose installation at Mexico City gallery Maison Diez runs through April 2023. Here, he reflects on a lifetime of creativity.
"I think it's important to show the mistakes; they're part of the narrative"

Tom Dixon
I recently discovered a little suitcase that had all my pottery tools in it from secondary school. Clay, when you get it, is so formless and cold and greasy; it's quite an ugly material. But shaping it, firing it, and then glazing it has stayed with me. It's the moment when I realized that I've got an ability to transform materials into things that are desirable. 
I'm an easily bored kind of person. Metalwork is great because it allows me to do things quite quickly—put together really strong structures without a huge amount of training or precision and take it all apart again if it doesn't work and remake it.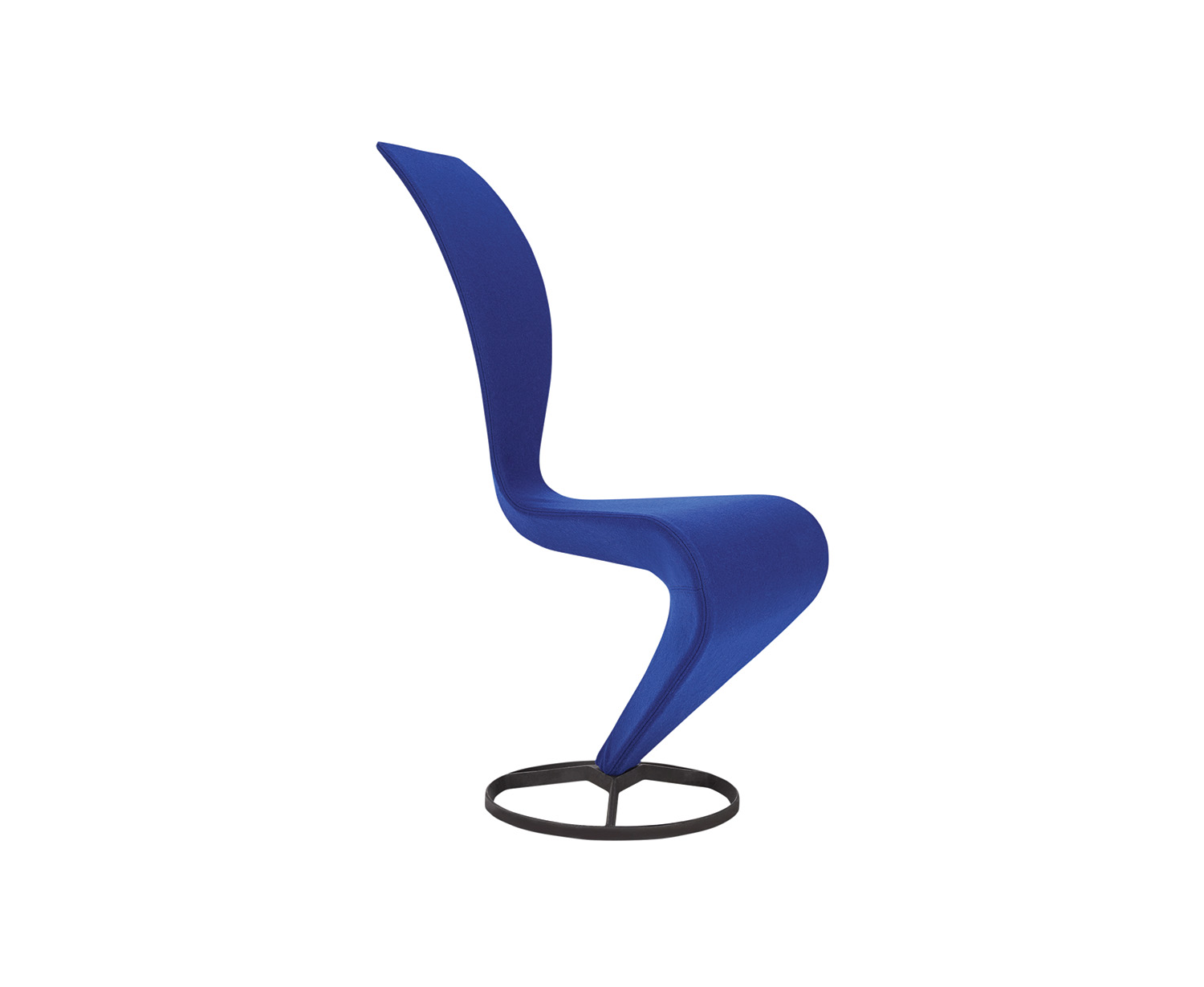 The S-Chair has followed me around for many years. I initially made it using scrap components—the base was made from a steering wheel, and it was wound with recycled inner tube from car tires. That was the one that took me into international luxury goods with Cappellini and then got into the Museum of Modern Art. We recently began making it in foam. It's something that is constantly evolving.
We designed a motorcycle tire for Pirelli a few years back, and I became obsessed with the idea of doing an inflatable S-Chair. Nange Magro, who does the rubberwear for Madonna, Lady Gaga, Dua Lipa, and Britney Spears, did the pattern. The result wasn't the best thing that we showed in Milan, but I think it's important to show mistakes; they're part of the narrative.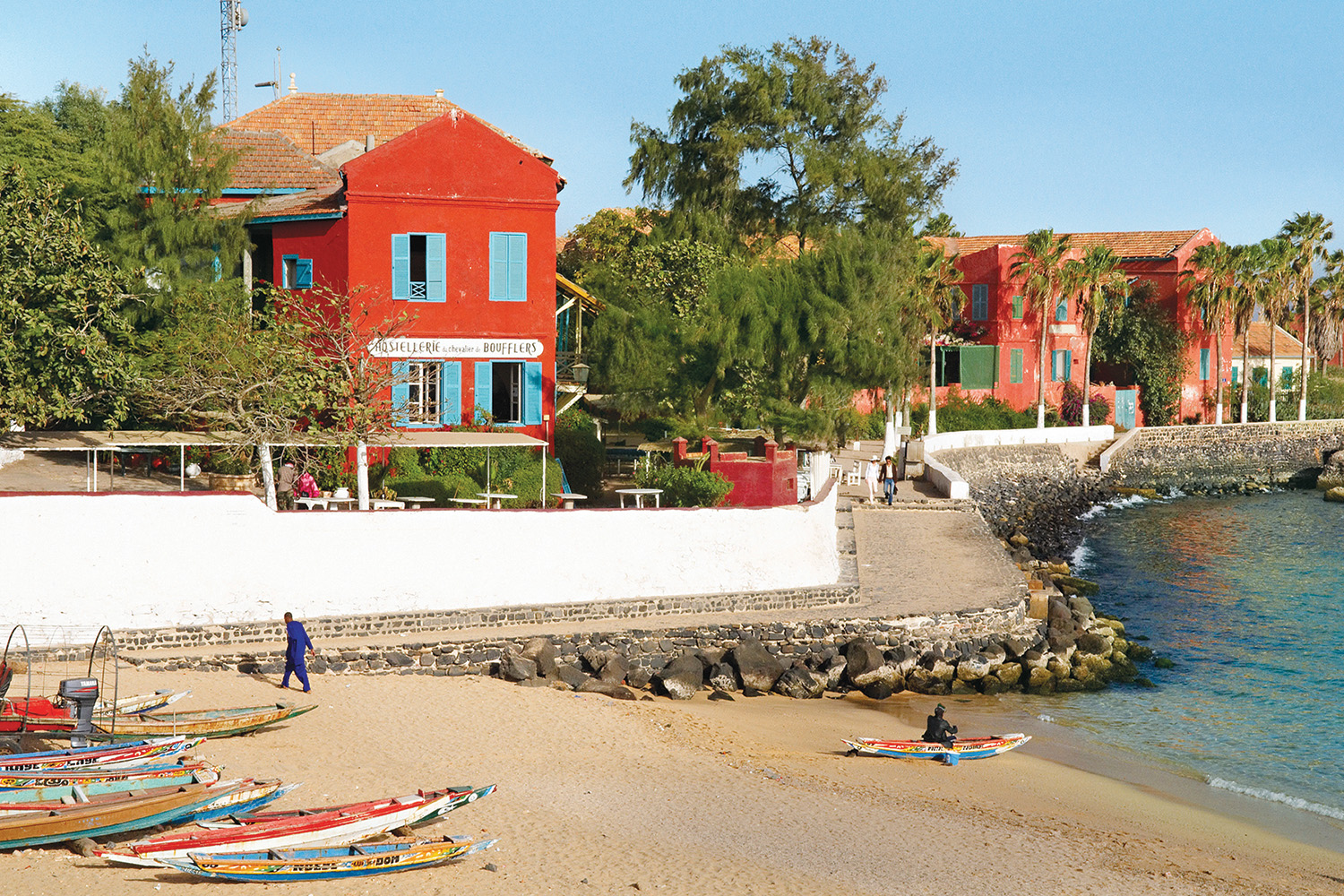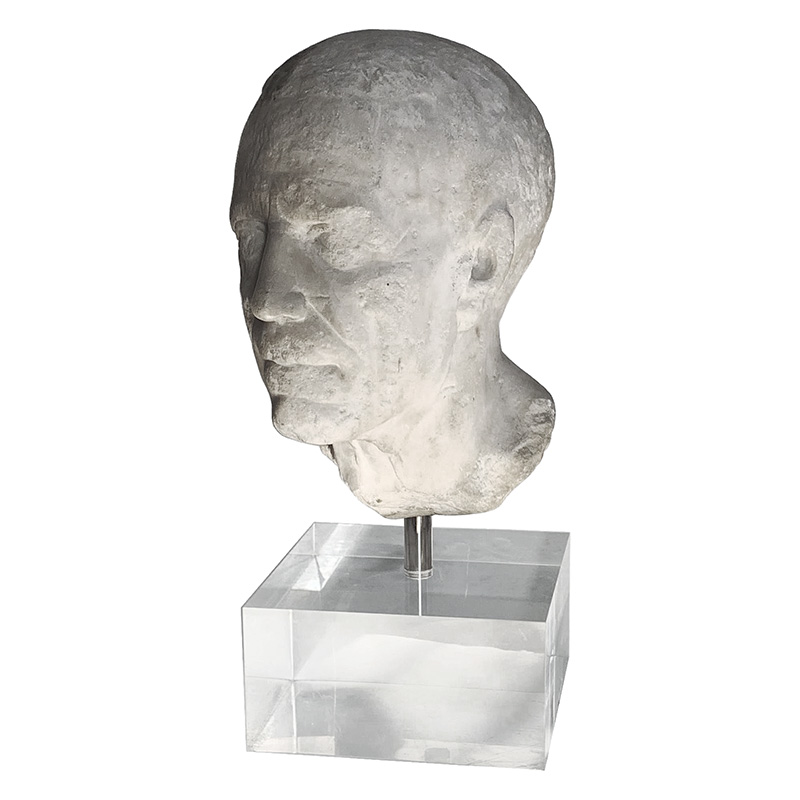 Recently, I went to Senegal, which was the first time I've been to French-speaking Africa. The colonial-era Deco buildings with an African sensibility, the way that people dress, and their color sense was full of amazing inspiration.
I collect full-size busts of people. I've got some from India and Africa. It can be eBay or it can be from travel.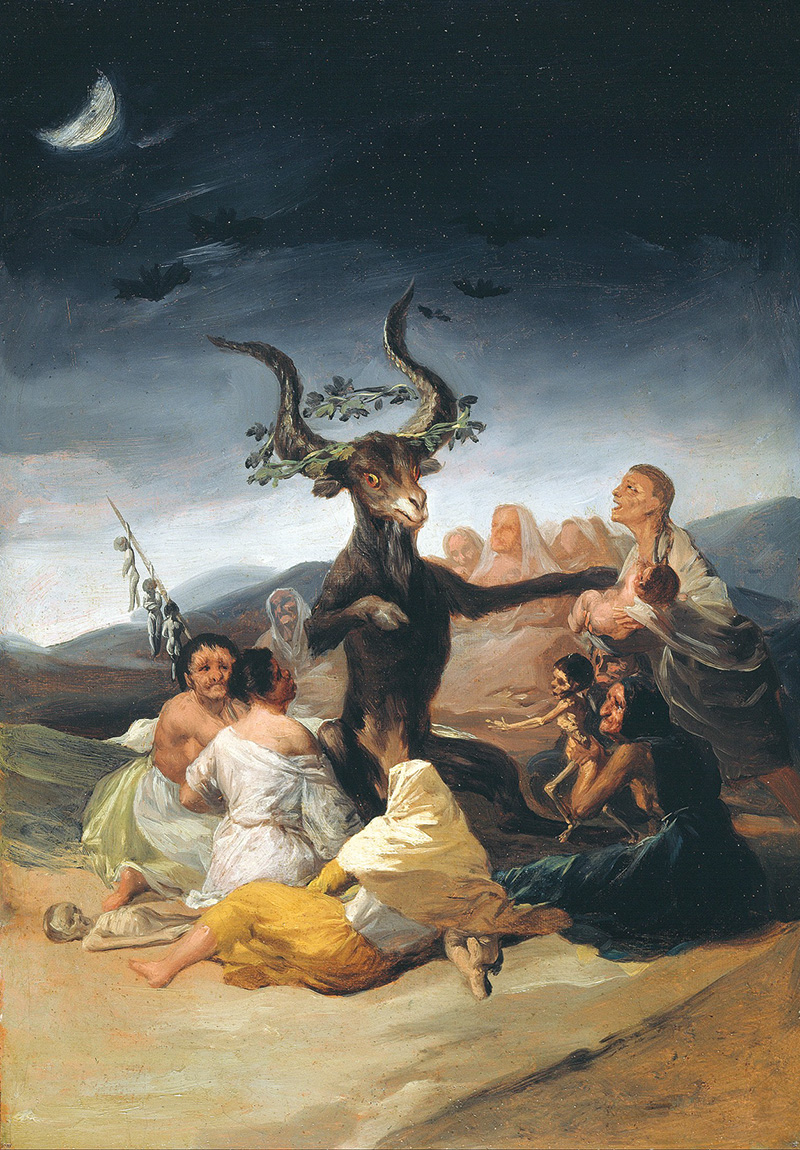 The more stuff I make, the less attached I become to it. I don't have vast amounts that I try and preserve, but I do have my great-grandmother's antique writing desk. It's a Louis XVI, black lacquer with gilt moldings on it. 
If I could have any artwork, I'd be happy to have a Goya. I'd probably head for the Pompidou Center if I were in Paris and take something off the wall there, particularly from the '40s or '50s. There are some primitive artists I like, as well as Pierre Soulages, Franz Kline, and Isamu Noguchi. 
A version of this article first appeared in print in our 2022 Winter Issue under the headline "Deep Reflection." Subscribe to the magazine.
Next Post