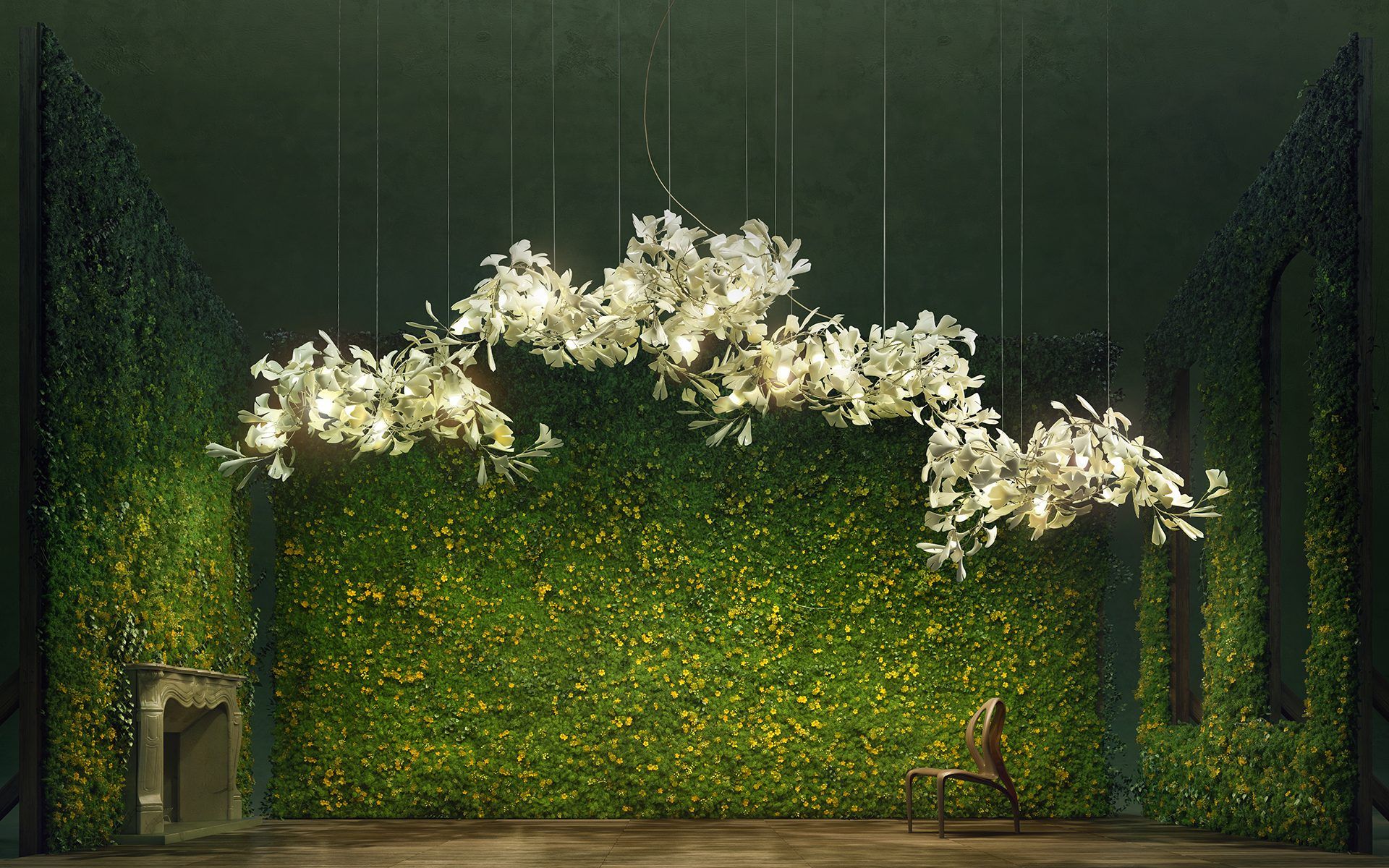 Meet the Romanian Artist Creating Otherworldly Chandeliers out of Porcelain
Andreea Braescu handcrafts hundreds of ginkgo-leaf-shaped pieces of bone china for her spectacular installations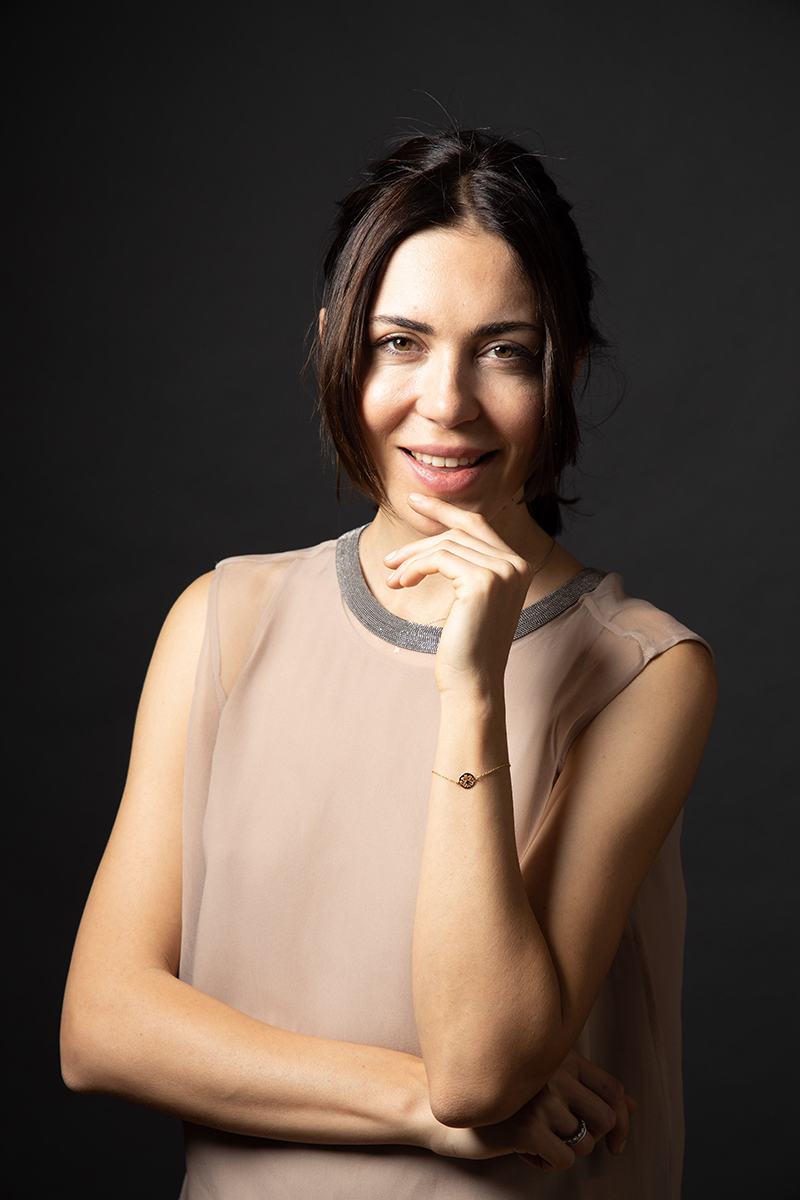 Born into a family of creatives, Andreea Braescu grew up surrounded by the arts. Both of her grandparents were painters, her mother a sculptor, and her father a designer. She went on to study ceramics at the National University of Art in Romania and spent the following six years searching "to develop my own approach with the aim of re-creating the spirit and energy of nature within interior spaces."
The result of her exploration is a series of remarkable lighting installations that capture the delicate nature of flower petals but still embody the swirling energy of leaves on a blustery fall morning. Built onto a metal framework, each work is a carefully engineered series of individually crafted bone china pieces that are placed to reflect light from one ginkgo leaf to the next.
"The idea of making lighting objects out of porcelain came naturally because the porcelain I use has this translucency and also because the interplay between this light and this porcelain creates the mood and emotion I want to convey," says Braescu. "It was very warm. It really creates a sensation."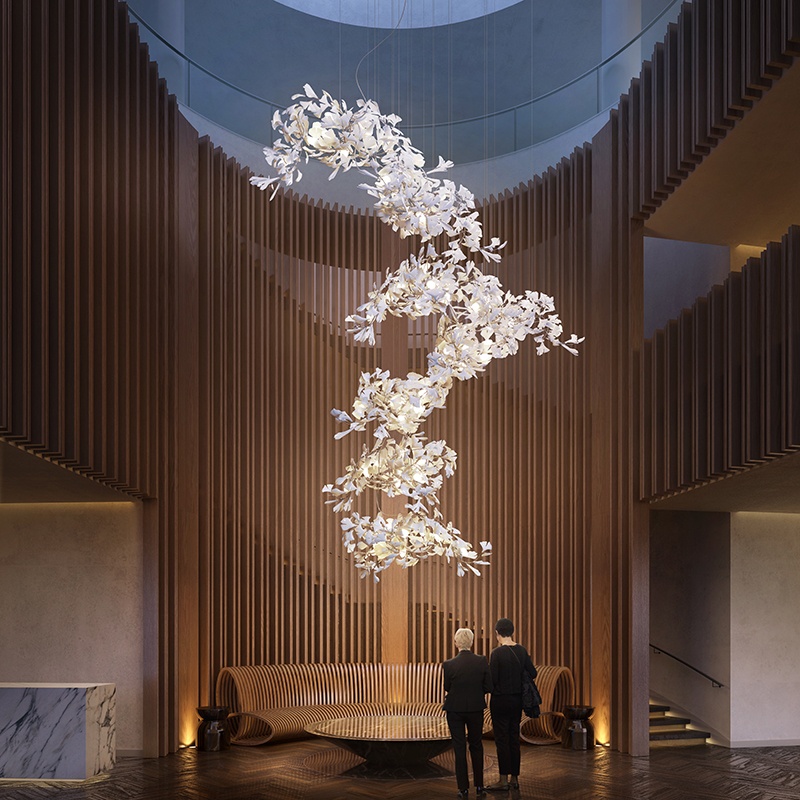 From her studio in Bucharest, Romania, Braescu works with a 15-person team to create each made-to-order work. Among the group is an industrial designer, a spatial engineer with experience in aeronautics, and a number of porcelain artists, many students from a nearby university. Each chandelier starts with an understanding of its surroundings, with a series of CAD drawings provided from the interior architect or designer. Next, Braescu makes sketches, then 3D models before construction begins.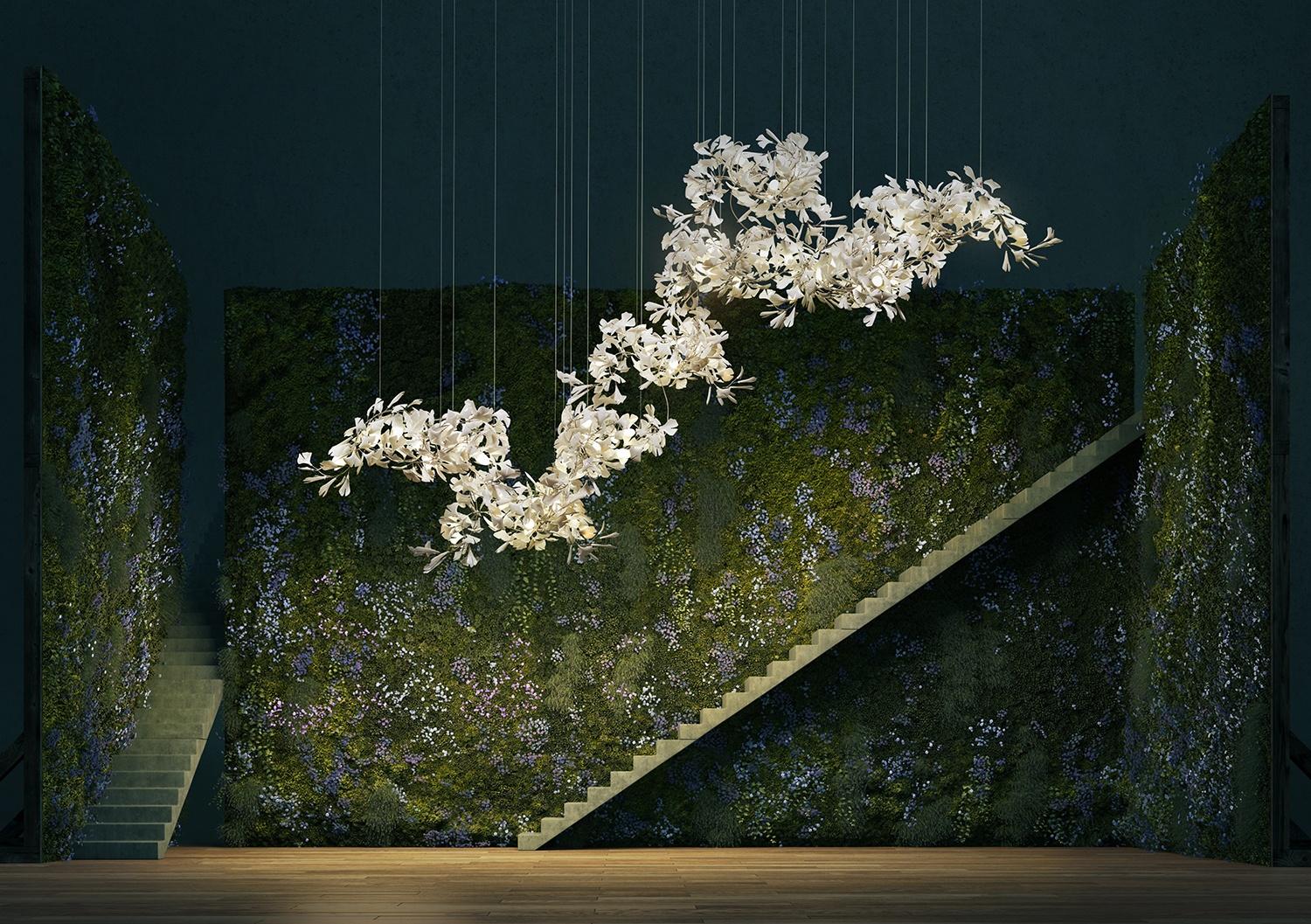 There are five variations of ginkgo leaves, which range in size from five to seven inches, that are crafted from bone china, a form of porcelain made with bone ash that is extremely fragile and difficult to manipulate but has the translucent quality the artist was after. Each leaf is then individually fused to one of several predetermined modules, which are next configured specifically to the finished room. A small chandelier made from approximately 100 leaves can take several weeks to construct, while larger works, which can hold over 1,000 pieces, require around three months to build.
"They're not random," Braescu tells Galerie of her garlands, which were included in last year's Holiday House in New York. "They're placed on the metal structure on a specific angle so it can reflect the light to another leaf. The result should be all the leaves should receive the light so they can be alive."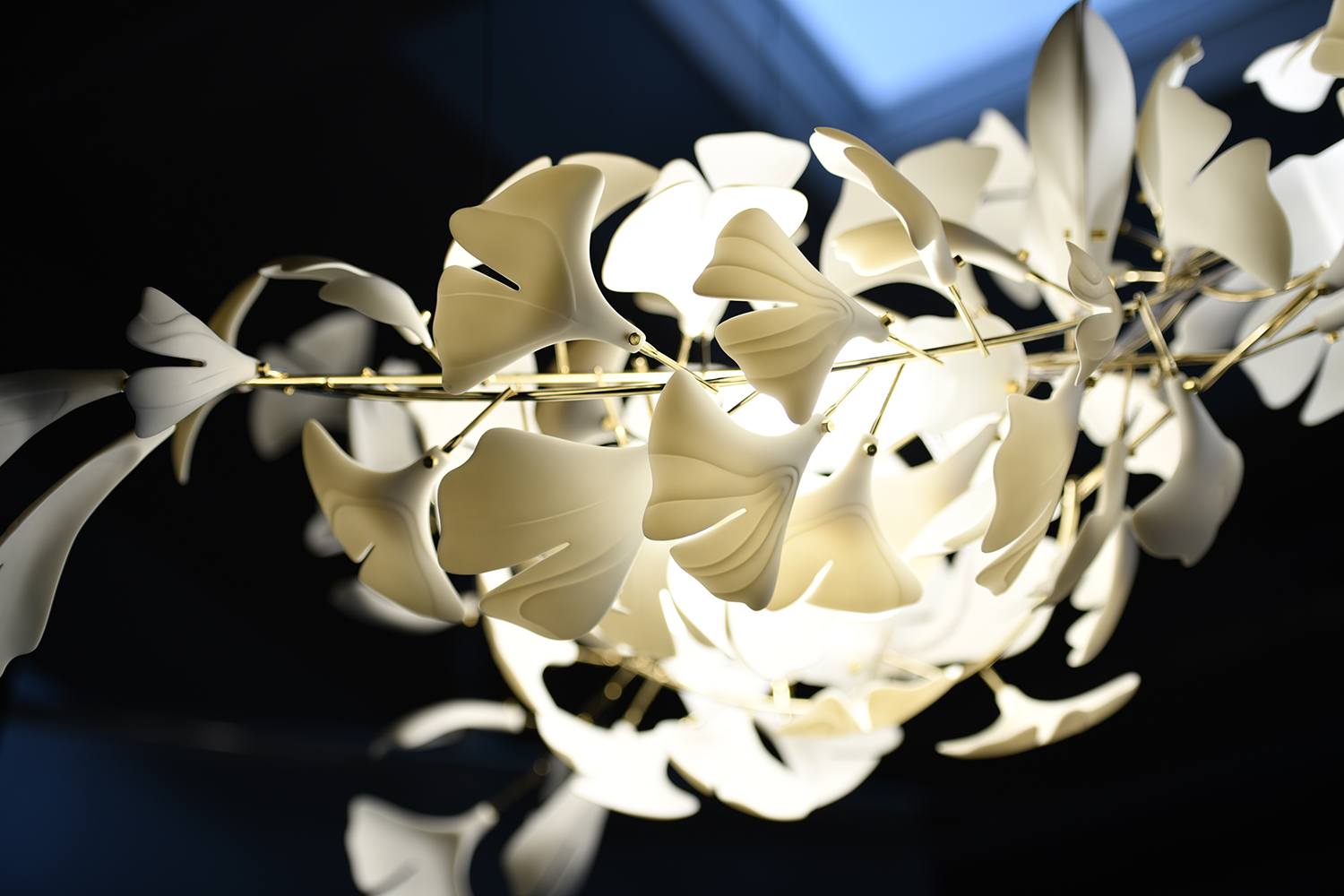 In October Braescu will unveil one of her largest works to date—a 164-foot-long installation in a new Parisian hotel, where a mirrored ceiling will magnify the dazzling effect. "It represents the connection between the lobby to the main building, so every hotel guest will have this experience of walking through this organic channel," explains Braescu. "It will be absolutely fantastic."
The monumental piece will also be one of  Braescu's few public displays, since many of her creations are custom orders for private residences, like an opulent gold chandelier she created for a member of the royal family in Abu Dhabi. Currently, she's at work on a series of pieces that will adorn the living room, dining room, staircase, guest suite, and baths for a modern waterfront villa on Lake Constance, Switzerland.
Additionally, she's also a year into experimenting with her next series, tentatively featuring magnolias. But, she says, considering it took three years to create just the right ginkgo design, this next collection is not yet ready for viewing.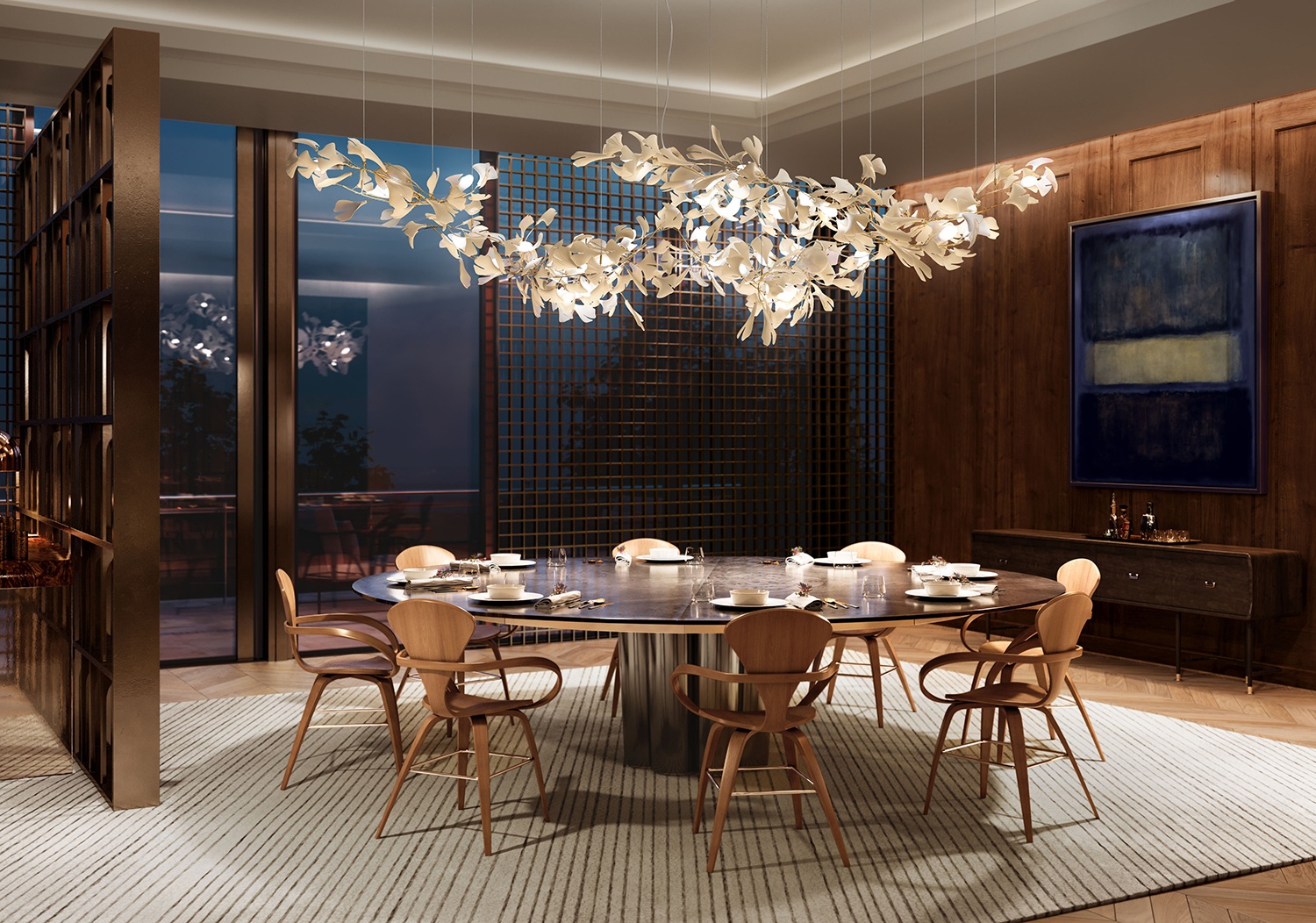 Regardless of setting, each work aims to infuse an interior with the "dreamlike quality of the natural world." Braescu intentionally channels the forest of the Romanian countryside of her childhood, preferring the free-form of wilderness versus the structure of an English garden.
"Everything grows in the right place—even if it's imperfect, it makes you feel perfect," she says of those unmanicured landscapes. "I wanted to re-create the spirit of randomness, but we all know in nature there is no randomness. When you look at the wild forest, nothing is proper, nothing is perfect, nothing is symmetrical. I wanted to re-create this sensation of freedom, and in nature, you feel free."
Next Post