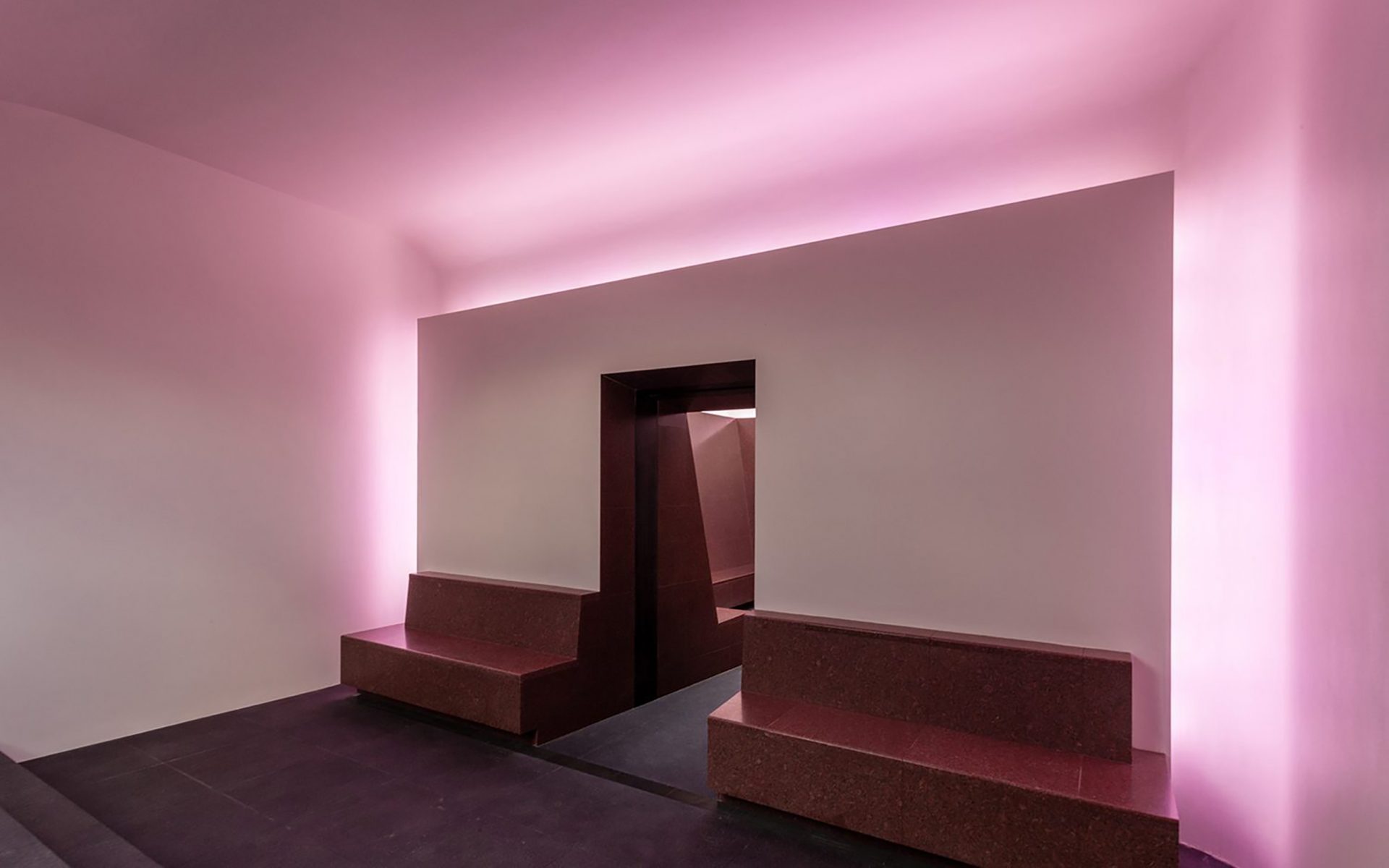 This $14.5-Million Las Vegas Home Has Its Own James Turrell Skyspace
Marmol Radziner designed the desert retreat with Turrell's 'Arrowhead,' a pyramidal structure with a pair of glowing rooms
In 2009 MGM Resorts CEO Jim Murren tapped California architecture firm Marmol Radziner to craft this eco-friendly retreat, nestled in the red desert rocks some 20 minutes from the glittering Las Vegas Strip. To reduce the carbon footprint, the firm designed a series of steel-framed prefabricated modules that were manufactured near their Los Angeles office and then assembled in a matter of days on the 1.5-acre site.
The result is a refined 10,700-square-foot dwelling that eschews the ostentatious style that has come to be associated with Sin City. Organized around a central pool area, the four-bedroom home also boasts a subterranean basketball court, a wine cellar, and a double-height living room. But arguably the most impressive aspect of the property is located outside. 
Recommended: 9 Unexpected Places to See James Turrell Artworks Around the World
To accompany the glass-and-steel dwelling, Murren asked his favorite artist, James Turrell, to install one of his skyspaces on the grounds. Dubbed Arrowhead, the pyramidal structure features a pair of glowing rooms punctuated by apertures, one open to the sky, the other pointed toward the horizon. A bench in the center provides views of both—and it's the perfect spot for desert contemplation.
Next Post