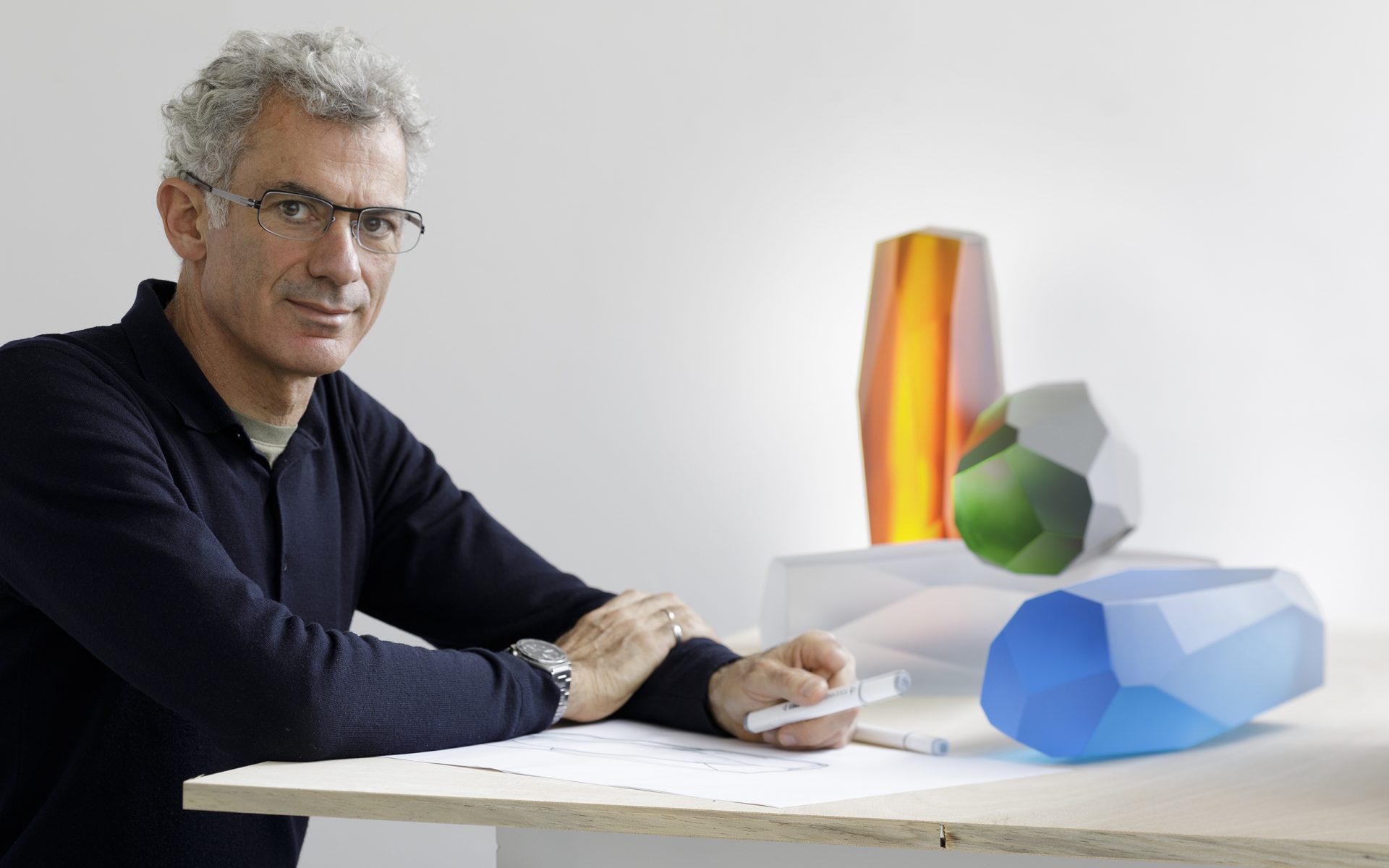 Lalique Unveils Stunning Sculpture Collection by Artist Arik Levy
The French glassworks company collaborated with the artist on a limited-edition collection of sculptures
French luxury brand Lalique has announced a new art collection, RockStone 40, in collaboration with artist Arik Levy.
Conceived by Levy as a "journey to the center of the Earth," the series of crystal sculptures were made at Lalique's workshop in Alsace. The limited-edition collection is a reinterpretation of Levy's acclaimed "Rocks" series.
"The idea of collaborating with Lalique was conceived after I was commissioned to create a sculpture in mirror-polished stainless steel for the garden of Villa René Lalique in Alsace," Levy said in a statement. "Lalique and I are kindred spirits: Our work is bent on preserving as much of the sheer force of nature as possible."
Recommended: Catherine Deneuve Auctions Collection of Yves Saint Laurent Couture
RockStone 40 features sculptures made of multifaceted Lalique crystal, measuring almost 16 inches tall. The sculptures come in four colors, each based on hues found in nature: amber (fire), blue (water), green (sap) and clear (light). Only eight pieces of each color will be released worldwide.
"Arik Levy does not copy nature, he brings it to life, just as René Lalique did before him," Silvio Denz, chairman and CEO of Lalique, said in a statement. "A convincing example of this is the imposing RockStone, which took root in the grounds of Villa René Lalique in Alsace. The endless play of light upon the surface of this piece is ample evidence that Arik Levy's sculpture does not merely reflect its surroundings. Two years after this encounter, we have the good fortune to see RockStone 40 emerging from our furnaces."
Available online and in Lalique boutiques starting in March, the pieces are $23,000 each.
Next Post