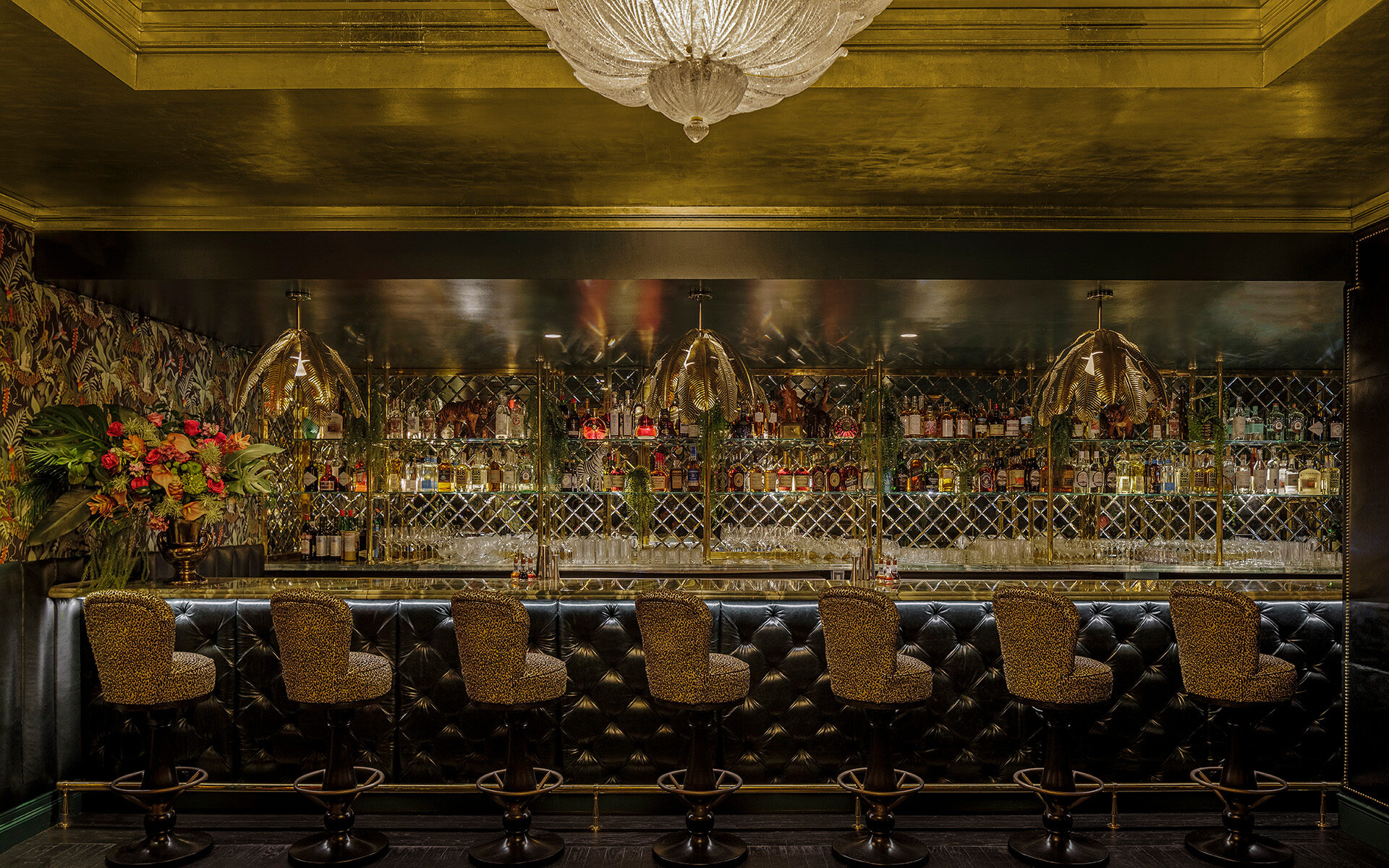 Designer Ken Fulk Crafts an Elegant Miami Steakhouse with a Seductive Twist
At Dirty French in Brickell, the designer extraordinaire deployed animal prints, jungle patterns, and mashrabiya screens to dazzling effect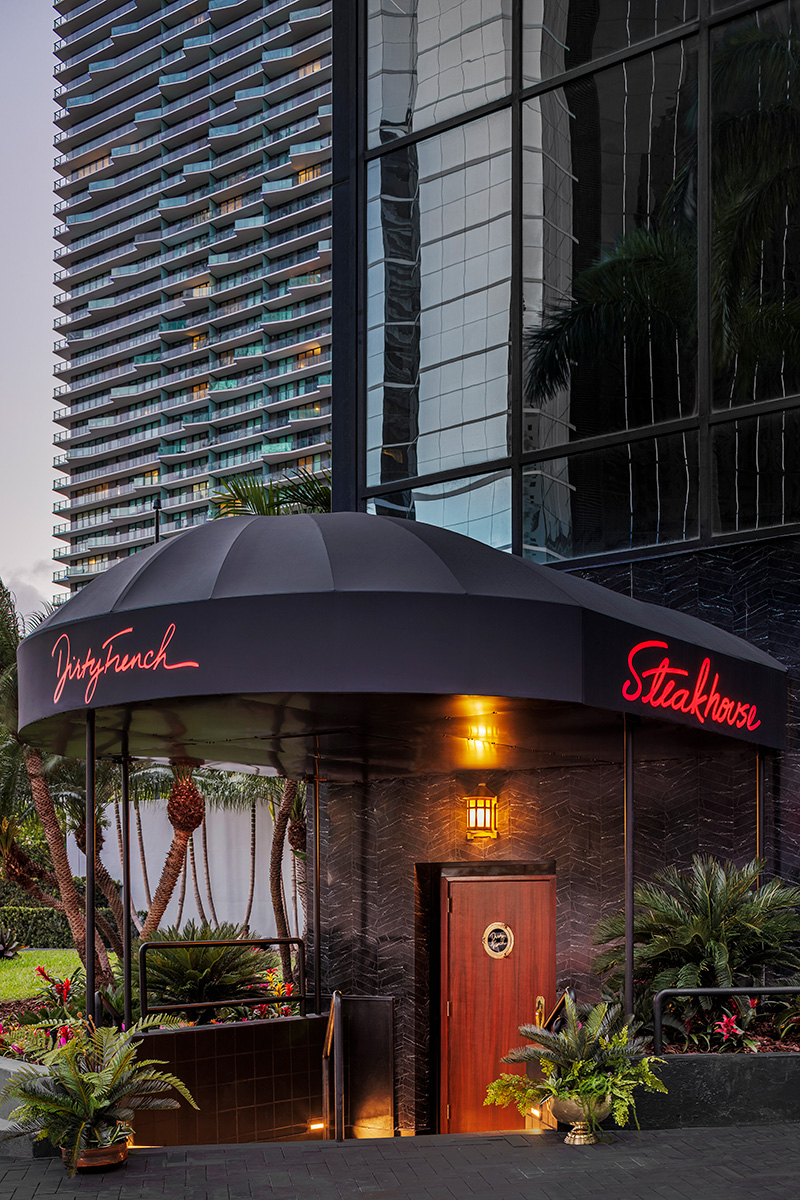 As if anyone needed another reason to visit Miami, a new high-end restaurant has opened doors in the city's bustling Brickell neighborhood. Conceived by globally renowned hospitality group Major Food Group (MFG), Dirty French Steakhouse offers the finest fare of meat and seafood you'd expect from a traditional chophouse, but offers a French twist on the classic cuisine.
To embody the rich history and opulence Miami is known for, the hospitality brand turned to longtime collaborator and renowned designer Ken Fulk to spearhead the elegant interiors. "We took inspiration from legendary hot spots across the globe—El Morocco, Indochine, Maxim's Paris—using elements from these fabled nightclubs like animal prints, jungle patterns, mashrabiya screens, silk lanterns," Fulk said. "The result is an utterly intoxicating atmosphere."
True to his word, once entering the restaurant visitors can grab a cocktail at the "Jungle Bar," a lush lounge with a tropical motif through cheeky banana leaf pendants, striking fringed cheetah print bar stools, and custom leaf patterned walls. From there, guests roam their way through a moody and romantic corridor of intricate mashrabiya paneling that will take them to the main dining room.
Continuing the tropical atmosphere, upholstered burnt orange walls surround the main dining room while custom zebra print dining chairs offer a whimsical and colorful contrast. For a more intimate experience, the dining parlor (accessed through the main dining room) provides personal alcoves of deep plum banquettes ideal for special celebrations. The private dining room, outfitted with expansive mosaic mirrored "disco ball" walls, is the spot to reserve for those late Miami nights.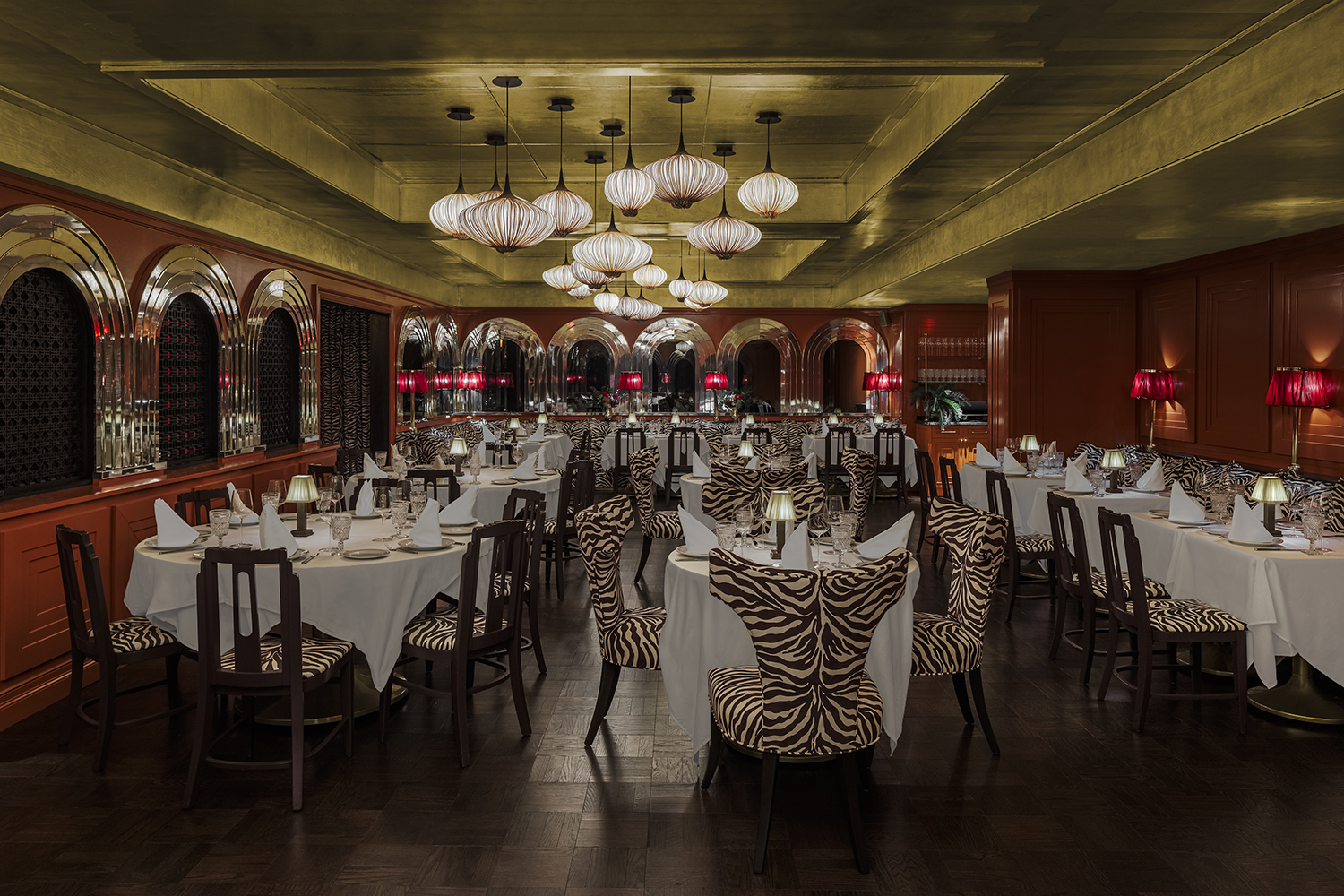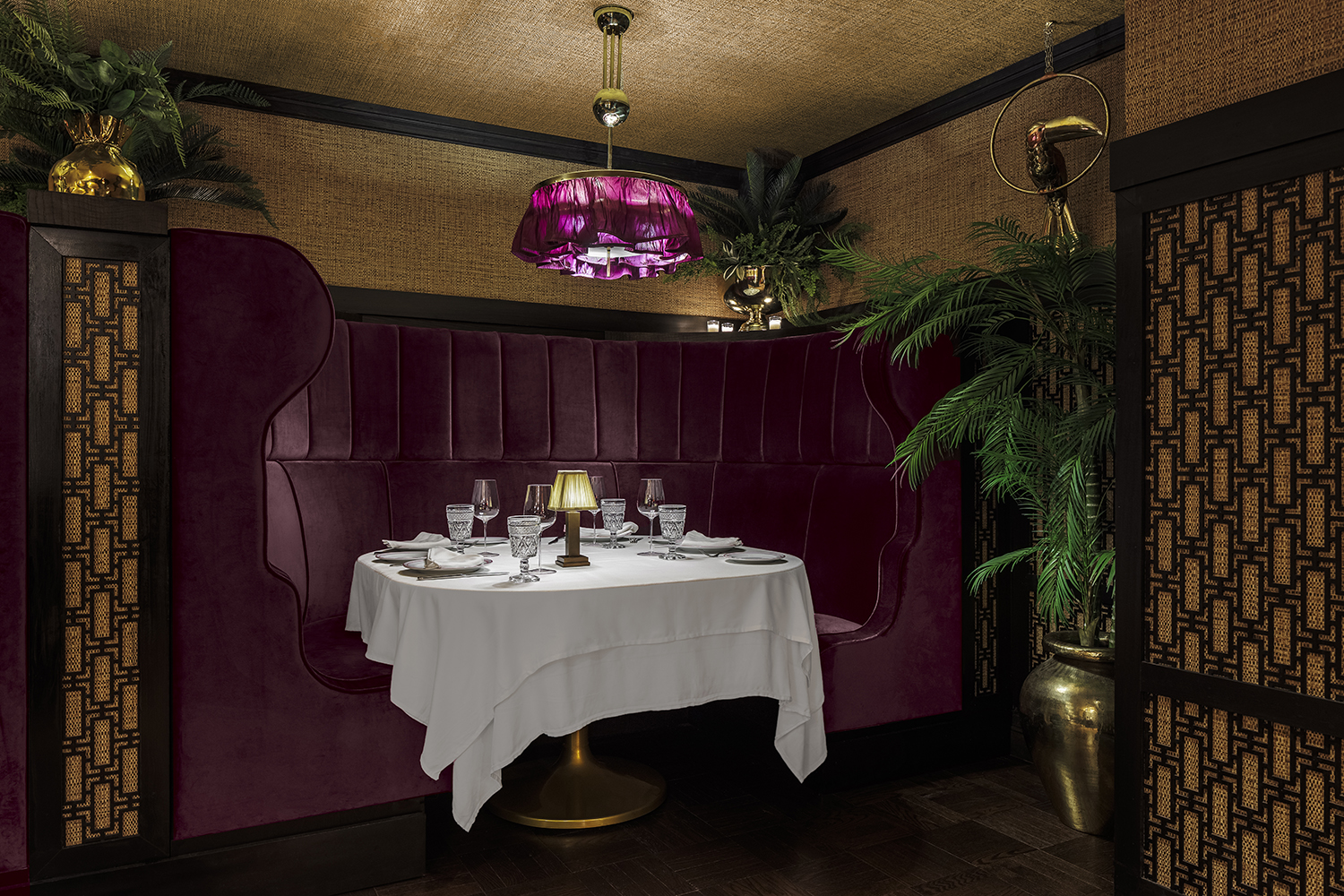 While taking in Fulk's designs, the restaurant's menu offers classic steakhouse chops including filet mignon, ribeye, and New York strip while a selection of rare off-menu items will be offered on a nightly basis. On a date night or during a family dinner, consider starting the night off with the Dirty French wedge salad and either 40-ounce Porterhouse or Wagyu Tomahawk to share.
As a testament to Miami's waterfront view, fresh seafood entrees and selections from the raw bar are available for those craving the catch of the day. Plus, grilled oysters, tuna tartare, and lobster ravioli serve as ideal appetizers. Finally, to end the night with a show, enjoy soufflés flambéed table side courtesy MFG'S pasty chef Stephanie Prida.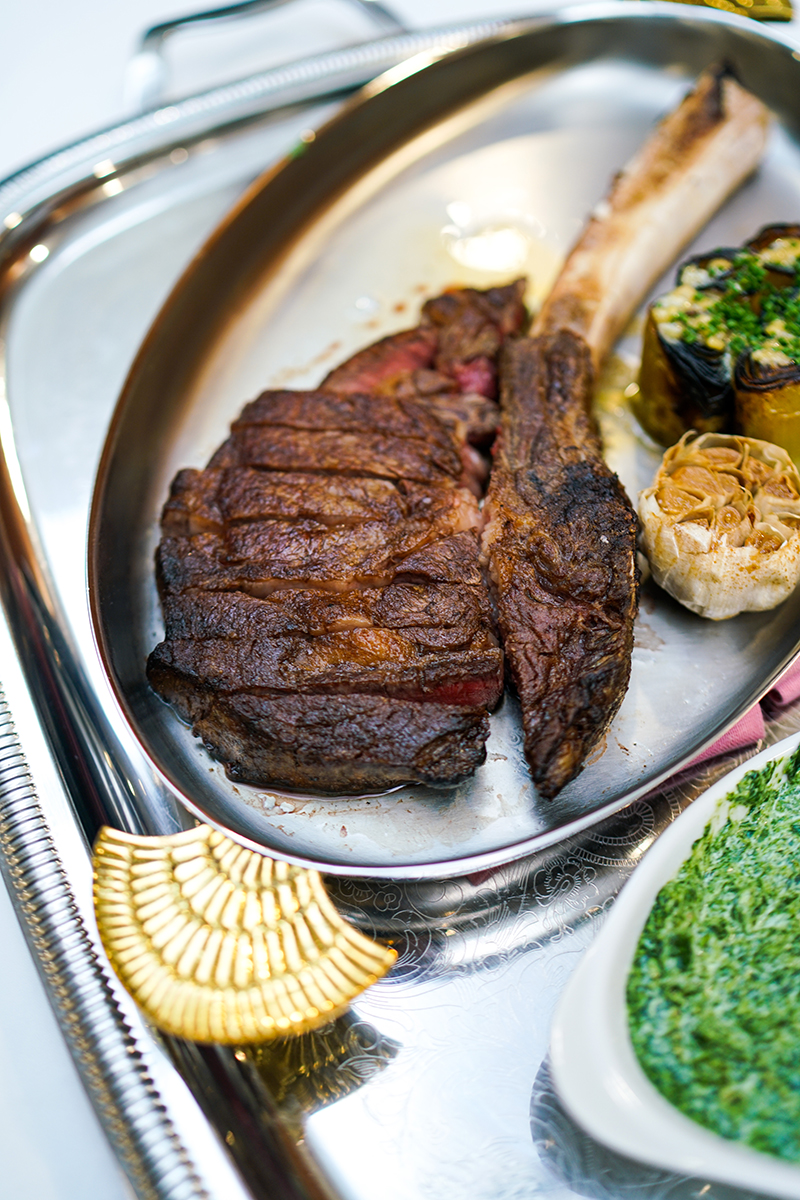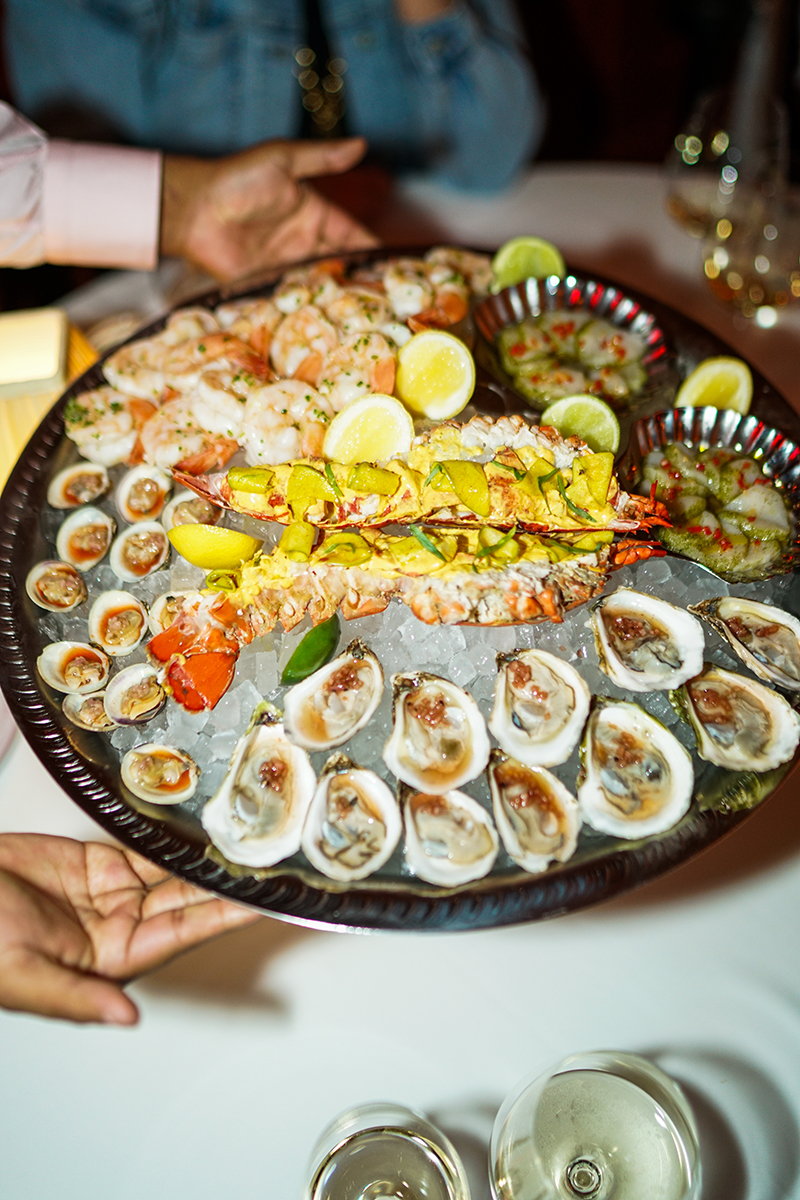 Dirty French Steakhouse Miami is open and currently taking reservations.
Next Post