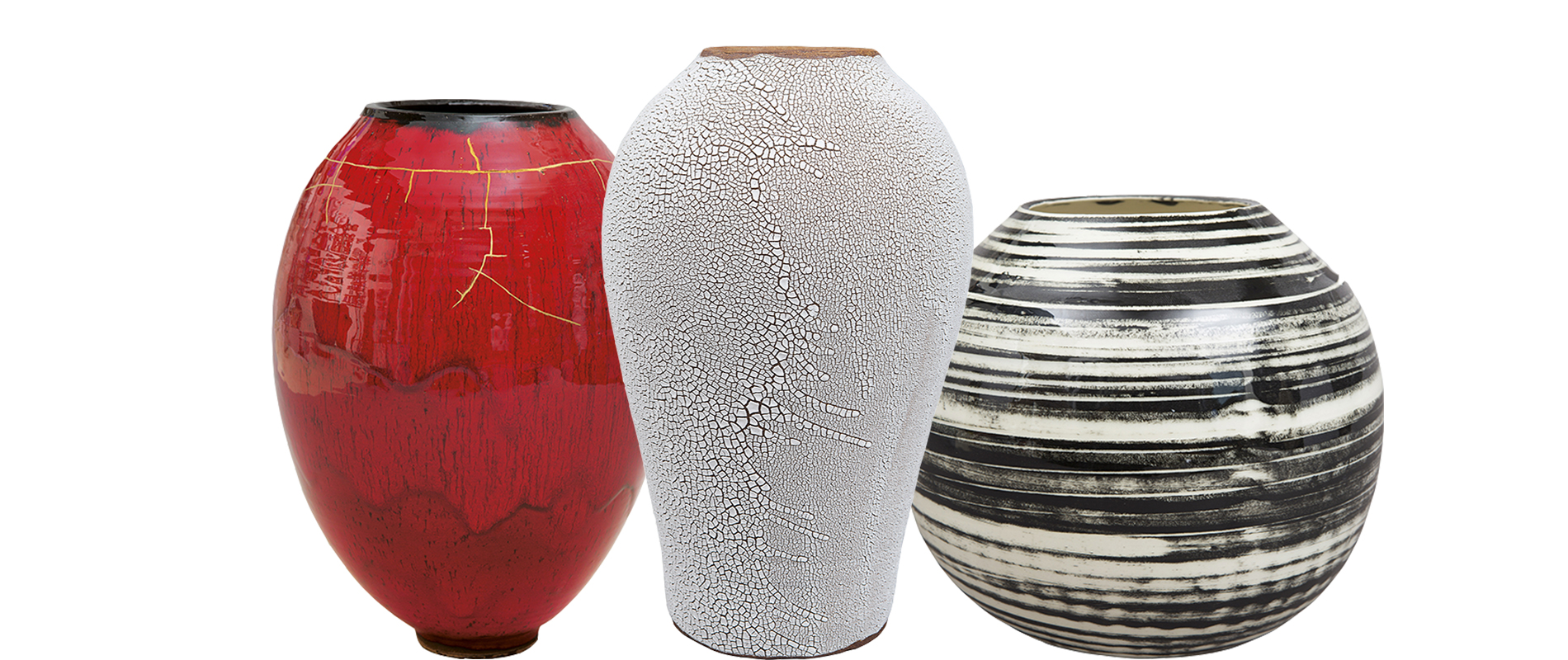 Karen Swami's Gorgeous Glazed Ceramics
Elegant shapes are the ideal forms for the Paris ceramist's gorgeous glazes
Karen Swami likens her passion for ceramics to a true romance. "When you discover what you were meant to do, it becomes self-evident," says the ebullient Parisienne. "It's like meeting the love of your life." She attended her first pottery class at the age of five, yet took quite a long time before embarking on a career as a full-blown ceramist. She previously worked as a furniture dealer, property developer, and film producer. The turning point came in 2009, when she set up a potter's wheel in a corner of her office. "I'd be on the phone to actors' agents with my hands covered in clay," she recalls.
Today, Swami has her own showroom near the Fondation Cartier in Paris and has developed a stellar following. One early client was designer Christian Liaigre, who now sells her pieces in the U.S., and she recently started creating pieces for the Dior home collection. Another fan is French interior designer Linda Pinto, who presented a dozen of Swami's vases at the PAD London design fair last October. "I love the extremely poetic nature of Karen's work," Pinto explains. "She has a very graceful way of revealing the beauty of the actual material."
Her nom d'artiste, Swami ("religious teacher" in Sanskrit), is a phonetic adaptation of her maiden name, Souhami. As for her influences, they range from ancient Egyptian Nagada vases to contemporary ceramists Alev Ebüzziya Siesbye and Magdalene Odundo. She constantly strives for pure and elegantly rounded forms, and while her finishes may vary (among other things, she uses bright-red glazes and royal-blue engobes), she is best known for her hauntingly beautiful smoke-fired unglazed pieces, whose natural cracks are often filled with gold lacquer—a traditional Japanese technique known as kintsugi. 
Swami is the first to admit her creations are not very practical. You can't put flowers in her vases or candles in her candelabra. Yet she positively rejoices in the fact. "I make useless things," she declares, "but without futile objects, a house never has a soul."
Next Post