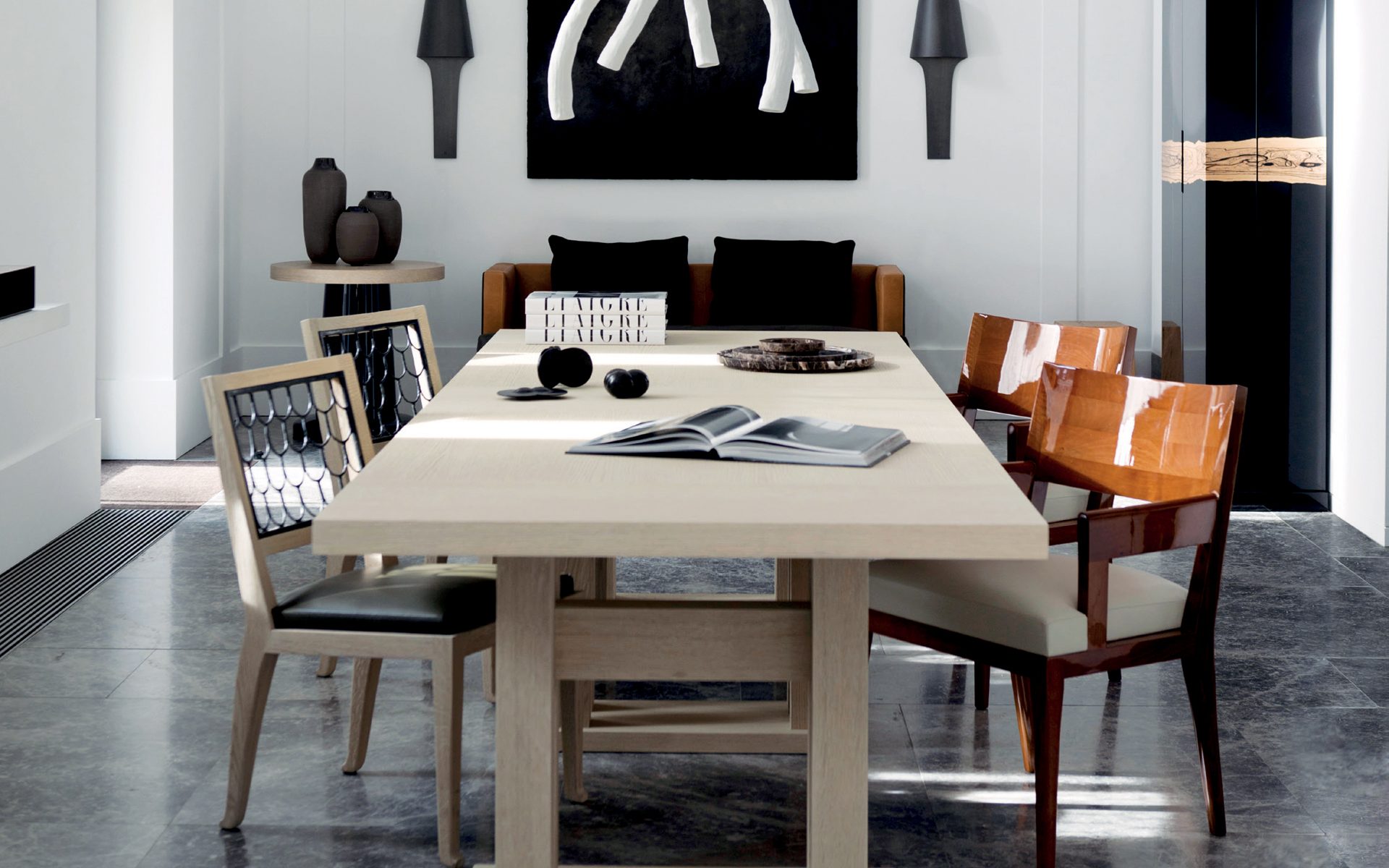 Christian Liaigre's Luxe New Furniture Line
The French designer combines expert craftsmanship with a diffident restraint
Paris-based Christian Liaigre is one of the most influential designers of our time, celebrated for both his highly refined interiors and his exquisitely crafted furniture—pieces that marry elegance with a modest simplicity. Born in the Vendée region of France, where his family bred horses—which explains the strong equestrian influence in his work—he attended the Paris Academy of Fine and Decorative Arts, where he was influenced by the sculptors Diego Giacometti and Constantin Brancusi.
After completing his education, he returned to the countryside to become a horse breeder, but his love of design outweighed his love of horses, and he opened his first showroom in Paris in 1987, introducing the world to his exquisitely crafted artisanal- produced work. He has created interiors for the Hotel Montalembert on Paris's Left Bank, and the Mercer Hotel in Manhattan, as well as for numerous private homes and yachts. His client list includes the mega-art dealer Larry Gagosian, the artist Marina Abramovic, the fashion designer Calvin Klein, and the hotel impresario Ian Schrager.
Next Post
Liaigre now has 11 shops around the world, from London, England, to Kuala Lumpur, Malaysia. To celebrate the firm's latest branch in Munich, Germany, Liaigre's studio worked with Nymphenburg, the city's 260-year-old porcelain factory, on a limited-edition ceramic light fixture that evokes the limbs of a tree. Liaigre's 2016 designs include the Taman table, the Naomi cabinet, and a new version of his Citron table lamp. The designs can be custom-ordered in the United States.