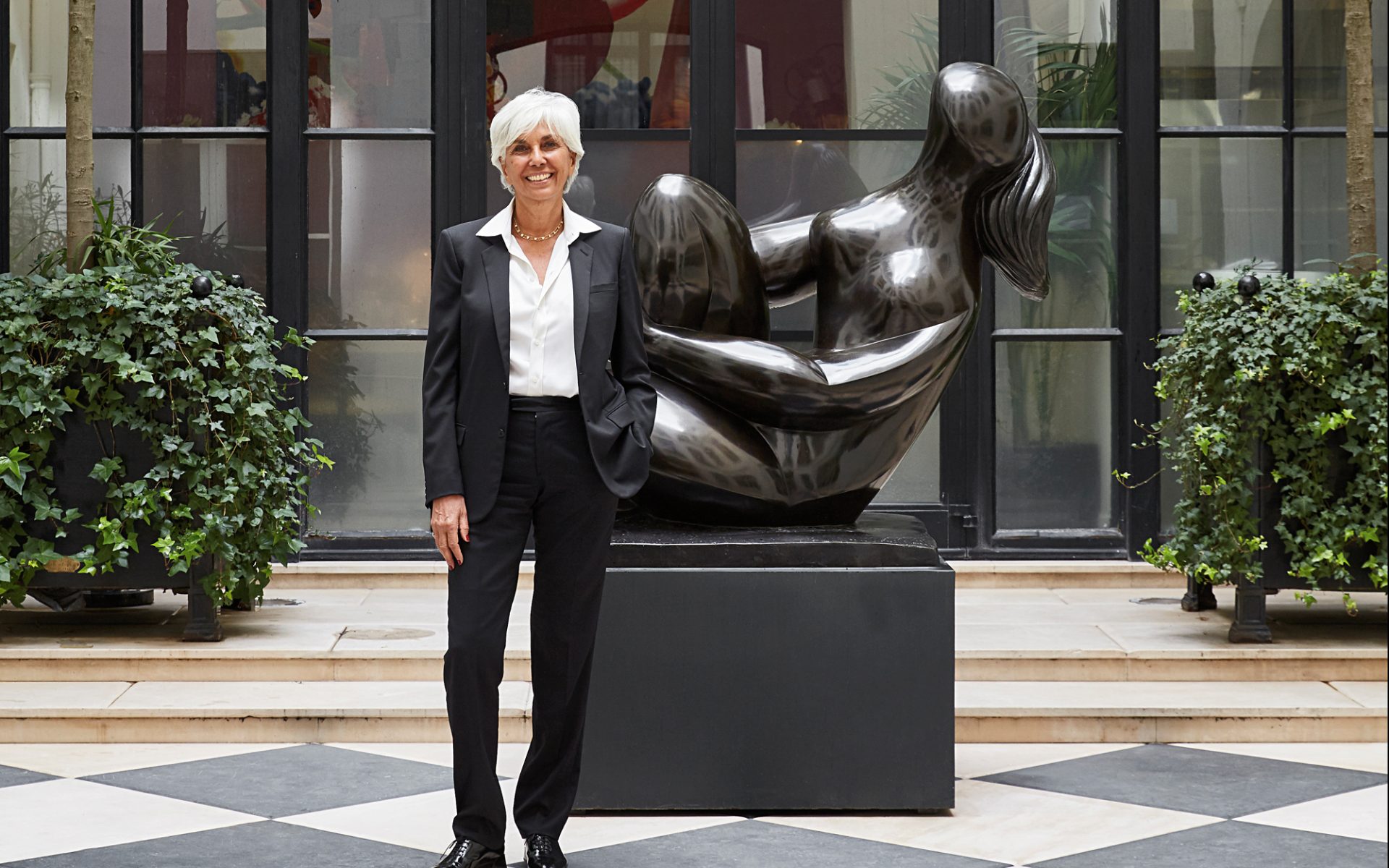 Design Legend Alberto Pinto's Legacy Lives On
The refined aesthetic of the French interiors icon is being carried on by his sister, Linda
Born in Morocco, Linda Pinto arrived in Paris when she was 17 years old. Her older brother, Alberto, was already living there and establishing himself as an interior designer. Two years after getting married, she joined her brother's growing design studio part time. "I was the go-between between Alberto and some of his clients, working on three or four houses at a time," she recalled. When the firm moved to its current location in the imposing 17th-century Hotel de la Victoire, in the 2ème arrondissement, she took over the running of the office, working on all the projects with all the clients. "We were like twins," she added, of her relationship with her brother.
After Alberto died tragically in 2012, at the age of 69, Linda explained she had two choices: "We had to decide either to close the office or to continue. I decided to continue," she said. The agency did more than just go on. It expanded its reach, developing furniture and accessories inspired by the style, sophistication, and high level of quality that distinguished all the Pinto projects.
While Linda took over as the head of the agency, her daughter, Davina Koskas, who had worked for her uncle, created a brand that reflected the Pinto aesthetic—starting with porcelain, and then diversifying into furniture and accessories. At first, the designs were based on the custom-made pieces that Alberto had designed for many of his clients. But soon, Pinto Paris, as the division is called, created new designs, which reflected not only Alberto's legacy but advanced his idea of providing pieces that were not only an extension of the Pinto brand, but also took advantage of the traditional skills of French cabinetmakers, lacquerers, upholsterers, bronzers, and stonemasons. "One of our goals was to use the French savoir-faire," said Koskas, "and not to go to China."
Next Post
DATES
Born: 1943, Casablanca, Morocco,
Son of Argentine parents
Died: 2012, age 69, Paris, France
EDUCATION
Art, Ecole du Louvre, Paris, France
COMPANIES
1960s, moved to New York to set up a photo agency.
1971, after the owner of the French company Nicolas Feuillatte Champagne hired Pinto to decorate his residence, moved to Paris, France, to open his own design studio.
Over the years, created new designs for luxury companies such as French brands Ercuis Silver and Raynaud Limoges, fabric for Pierre Frey, and linens for D. Porthault, many of which are still available today.