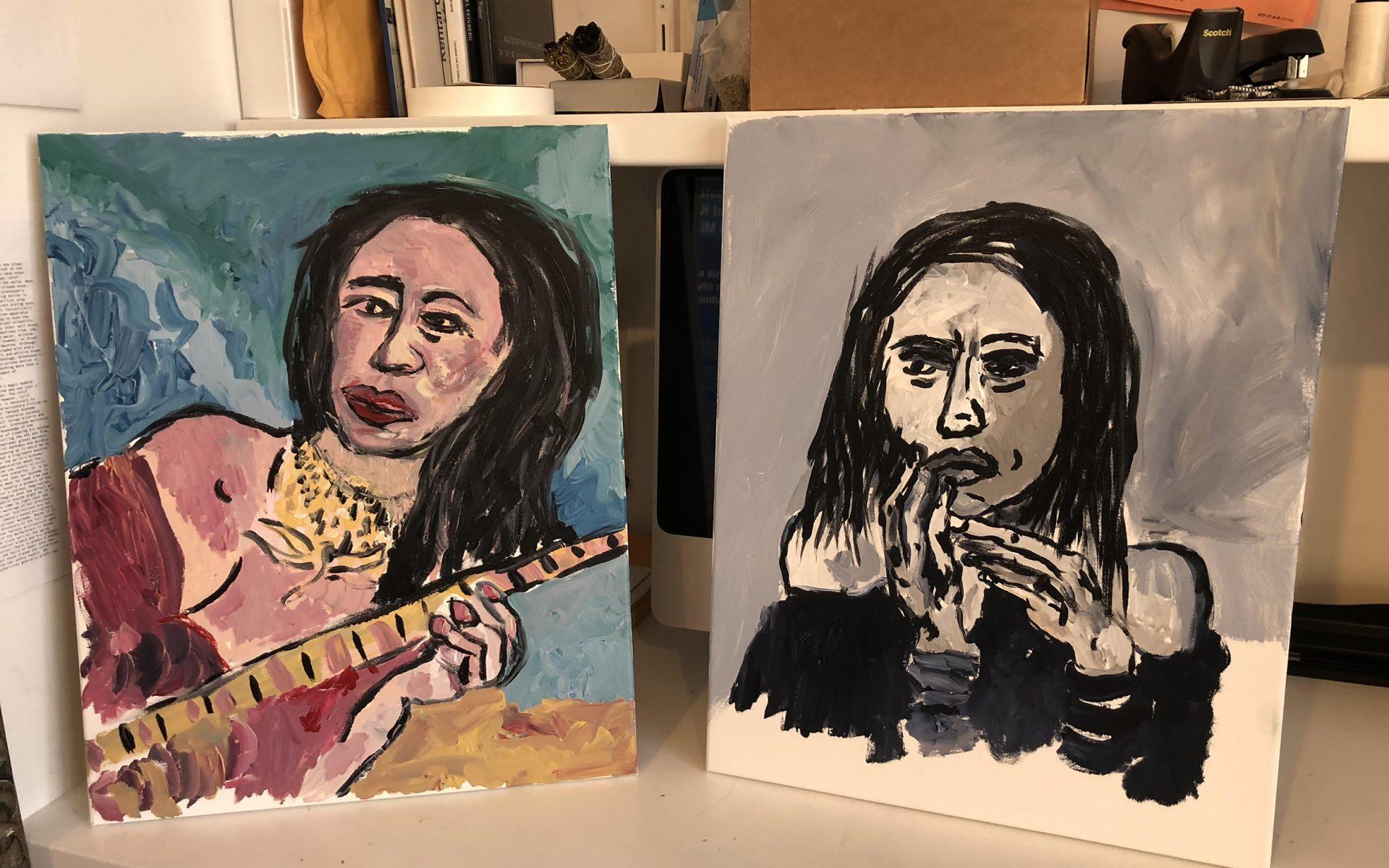 Joel Mesler Will Hold Live Portrait Sessions on the Ferry to Frieze
The artist's portrait-painting sessions, a highlight of Independent art fair, are back
Back by popular demand, painter and art dealer Joel Mesler is gearing up to hold live portrait sessions in New York during Frieze Week. A continuation of his beloved stint at the White Columns booth at Independent art fair this past March, this two-day "residency" (from April 27–28) will see Mesler hosting sittings in the lobby of the Mark Hotel and on the Frieze ferry, which will usher art lovers to and from Randall's Island Park all day on May 1 for the Frieze Art Fair preview.
Mesler, who runs Rental Gallery during the summer in East Hampton, first got the idea to paint portraits of fairgoers after he sold out his booth at NADA Miami. He openly told his sitters that he didn't really have experience as a portraitist, and that the resulting piece might not turn out to their liking. Fairgoers were unfazed.
Now, by setting up shop at an Upper East Side hotel, Mesler hopes to engage a new demographic. "For the Mark, the inspiration was to move outside of the art world audience," Mesler tells Galerie. He'll be charging $250 per painting, and jokes that he'll need to "try harder to paint better" if he's going to impress newcomers to New York and its art scene.
Recommended: Simone Leigh's Powerful Exhibition Opens at the Guggenheim
The portraits he paints on the Frieze ferry will also stray outside the norm. Instead of painting on canvas, Mesler's portraits will be created on the cover of his first book, which he recently published with Harper's Books and White Columns. The book features over 80 portraits of fairgoers from Independent this past March, and will cost $100 for travelers on the ferry, custom cover included.
Though he hopes that painting on the ferry will be a seamless experience, he does have a few concerns. "I've never painted on water before," he says. "Also, I've been known to get seasick—should be fun!"
The Mark hotel is located at 25 East 77th Street. The Frieze ferry leaves from the East 35th Street Dock.
Next Post