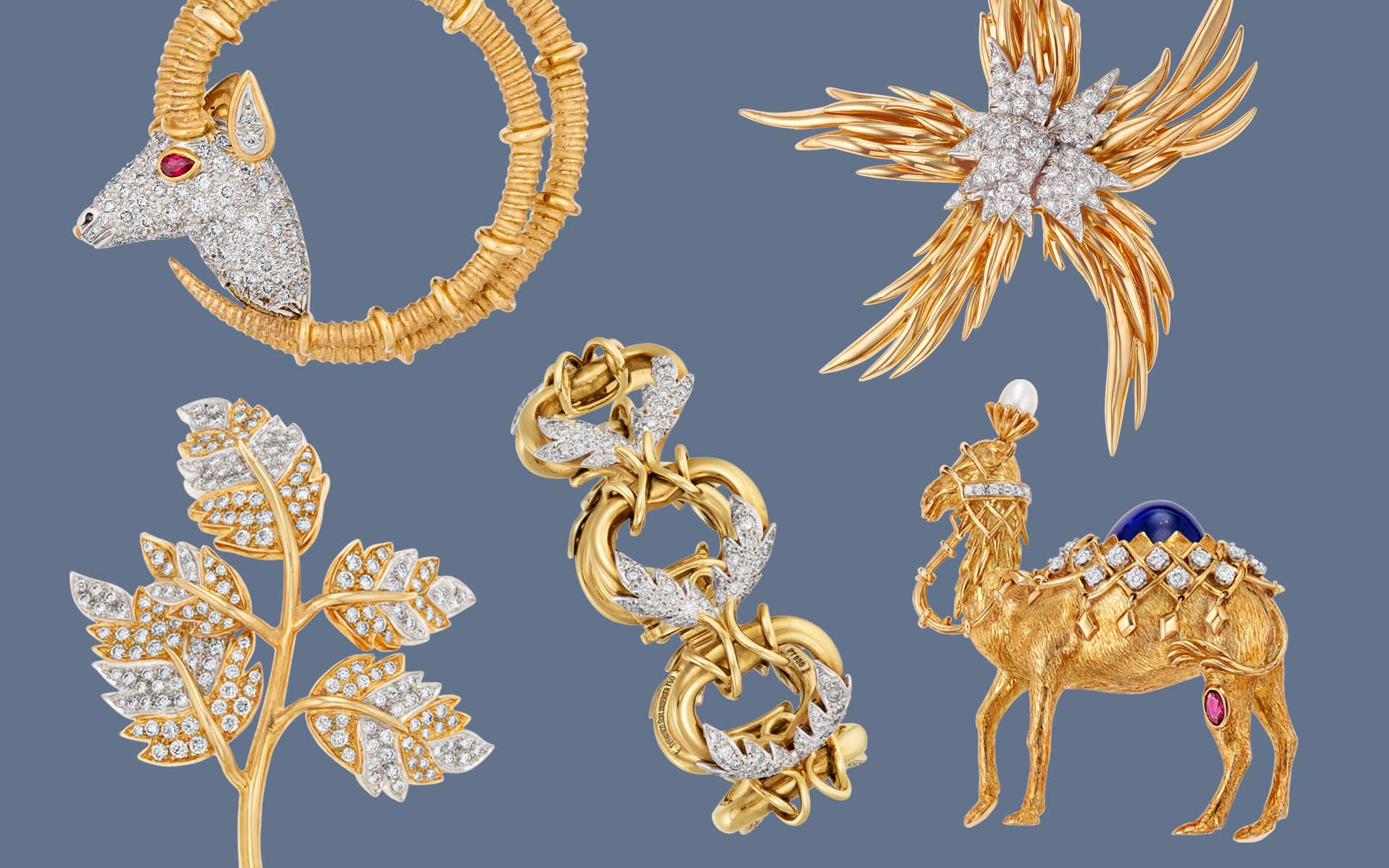 18 Pieces by Jean Schlumberger for Tiffany & Co. Included in Christie's Jewels Online Sale
Running through September 30, the auction includes works by the sought-after designer as well as remarkable pieces by Cartier, Bulgari, and Van Cleef & Arpels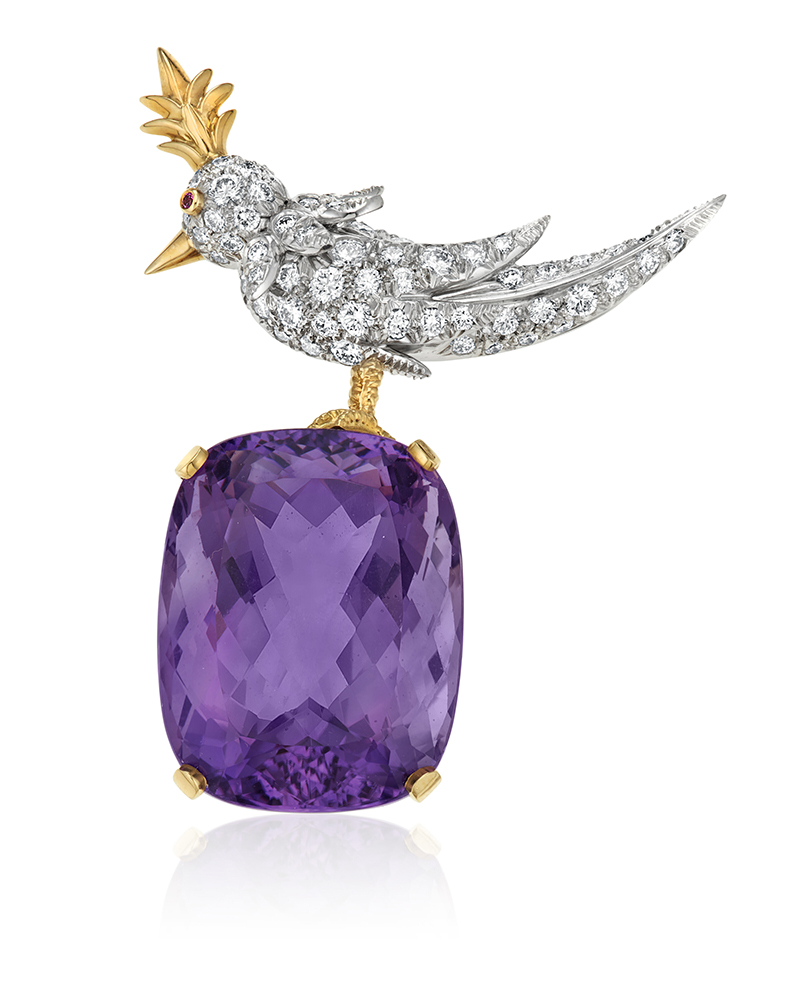 Among the nearly 250 pieces of high and fine jewelry being brought to market in Christie's Jewels Online sale, there are myriad spectacular gems sure to send bidders into a frenzy, such as seven-carat diamond ring expected to fetch more than $100,000 as well as stunning pieces by Cartier, Hemmerle, Van Cleef & Arpels, Bulgari, and more. However, 18 special lots, designed by celebrated artist Jean Schlumberger for Tiffany & Co., are truly treasured finds.
"These jewels represent some of the most recognizable, iconic, and wearable designs of his work and to have so many offered in one sale is a unique opportunity for established and new collectors," says Daphne Lingon, head of jewelry for Christie's Americas.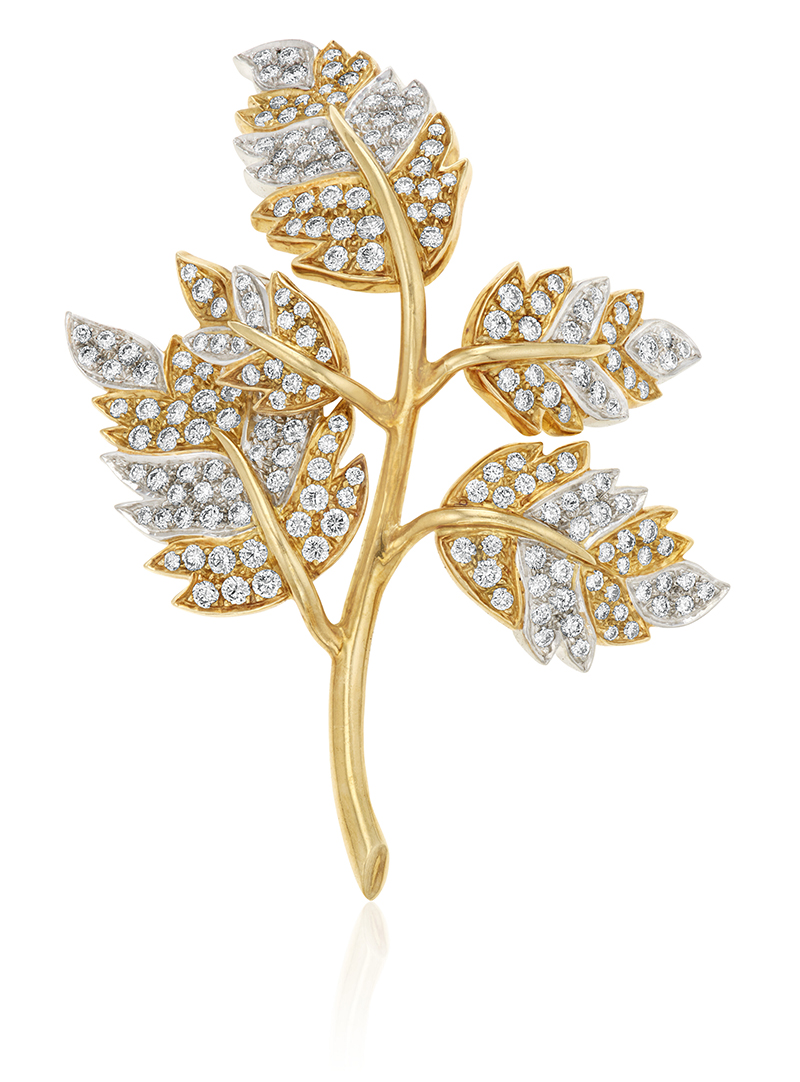 Born in 1907 in the Alsace region of France, Schlumberger launched his career when buttons and costume pieces he crafted for Elsa Schiaparelli's couture collections captured the attention of famed Vogue editor Diana Vreeland. After World War II, he moved to New York and established his jewelry atelier alongside business partner Nicolas Bongard. In the mid '50s, he became vice president of Tiffany & Co., where he cemented his place in fashion history as the house's first designer able to create pieces bearing his own name.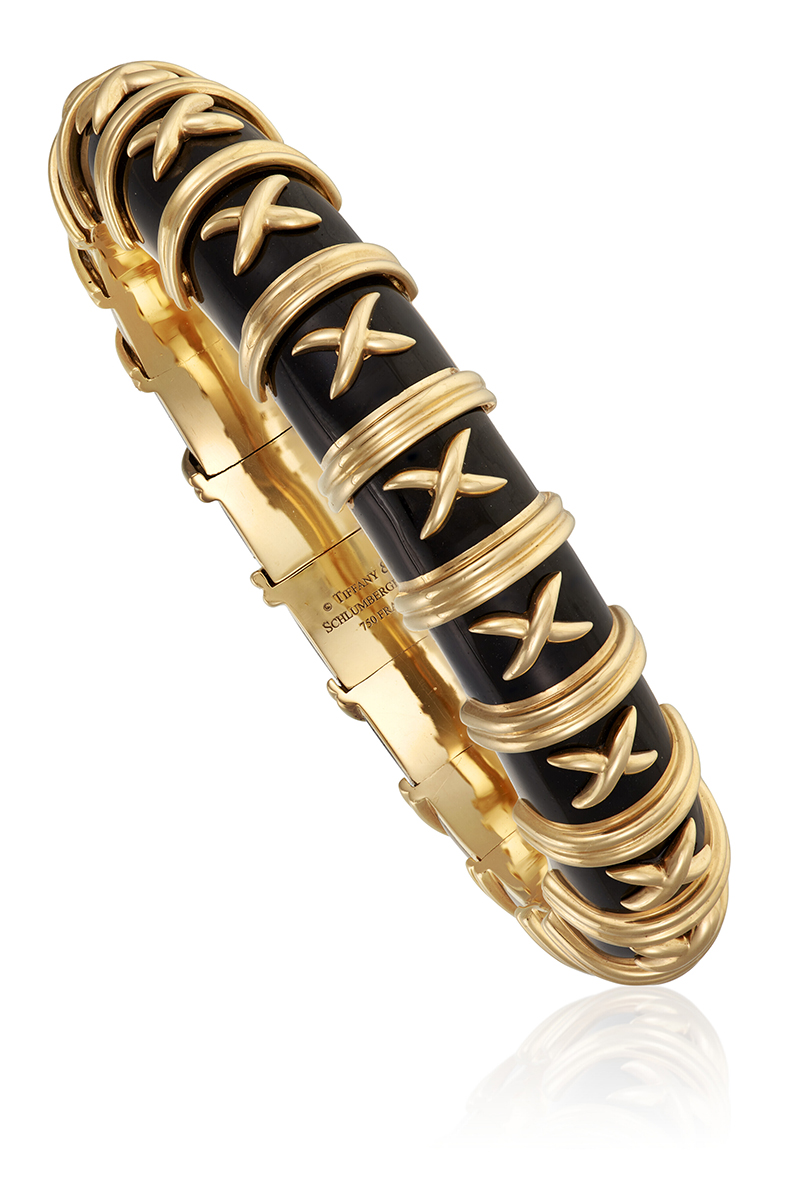 "Jean Schlumberger's jewels were collected by some of the most glamorous women of the 20th century including Audrey Hepburn, Babe Paley, Carol Petrie, the Duchess of Windsor, Gloria Vanderbilt, Greta Garbo, Jacqueline Kennedy Onassis, and Peggy Rockefeller," details Lingon. "Perhaps one of the most celebrated Schlumberger jewels ever sold at auction was Dame Elizabeth Taylor's diamond, sapphire, and emerald dolphin brooch given to her by Richard Burton on the occasion of the premiere of his film, The Night of the Iguana, in 1964. It sold for a record price of $1,202,500 in the sale of her collection at Christie's in 2011."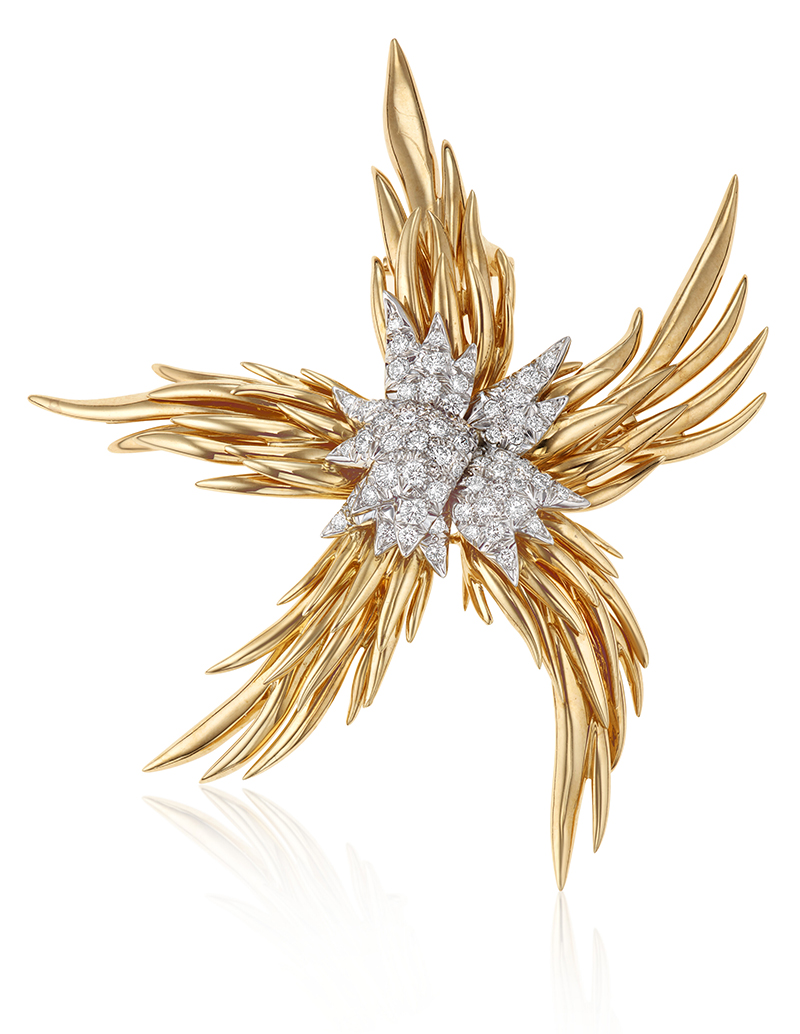 Included in Christie's Jewels Online sale, which runs through September 30, collectors will find vintage examples of longstanding Schlumberger designs, including several still available at Tiffany & Co. today such as the 18-karat yellow gold and diamond Flames brooch and the Croisillon bracelet, made with gold and enamel.
"There has always been demand for Schlumberger designs and the market continues to be strong at auction," Lingon tells Galerie. "Additionally, we are seeing more Schlumberger jewels featured at red carpet events in recent months."
This remarkable cache opens the door for long-time connoisseurs as well as a new generation of collectors to own pieces by one of the industry's most celebrated talents and walk tall donning a wearable piece of art.
Christie's Jewels Online sale takes place September 19 through 30. See all of the Tiffany & Co. Jean Schlumberger pieces below. 
Next Post