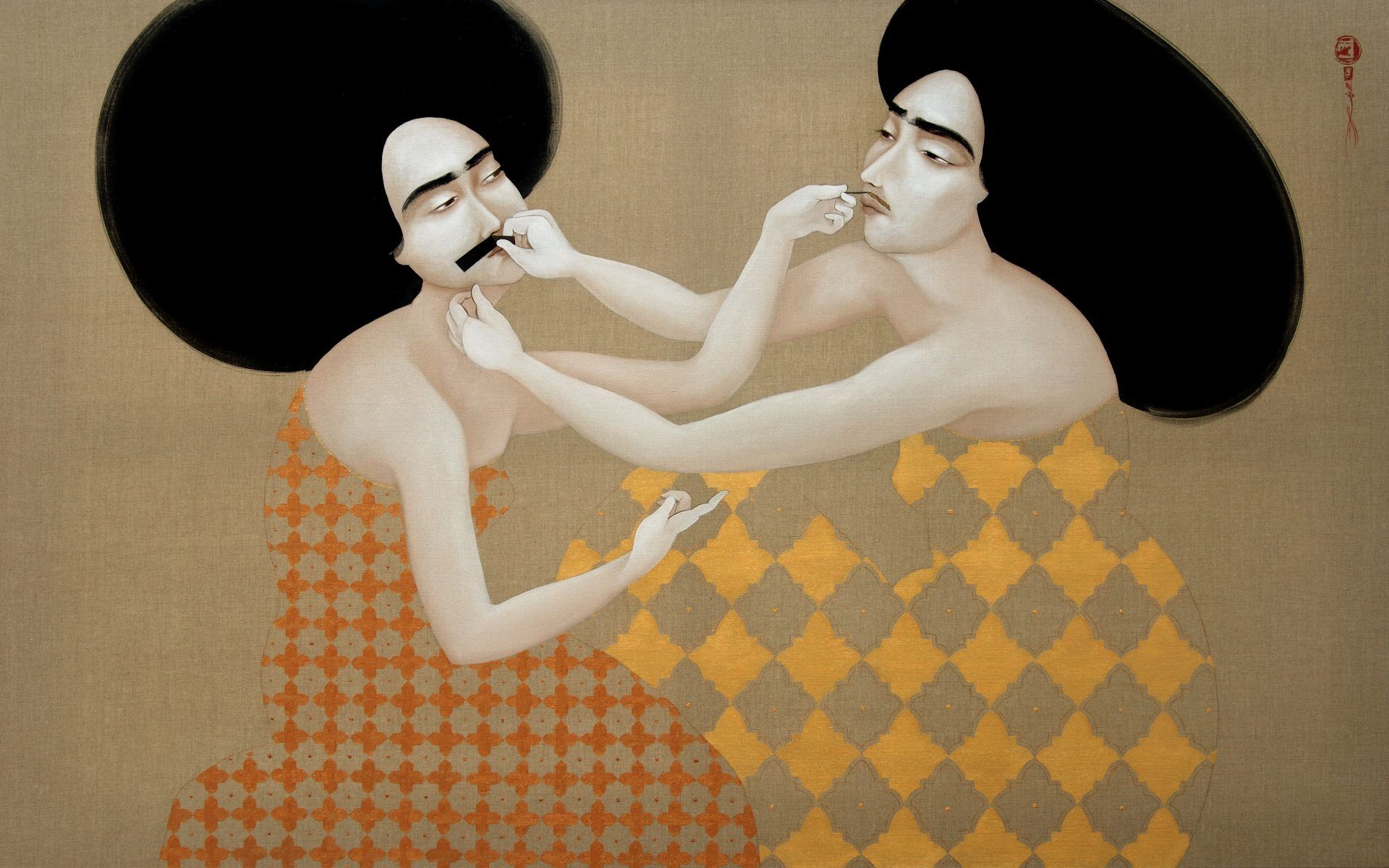 Gallerist Jack Shainman Explores the Healing Nature of Art at Art Basel
At the fair's online edition, dynamic works by artists Nick Cave, Hank Willis Thomas, and Toyin Ojih Odutola tap into our collective desire for intimacy
In a time when almost everyone has been hunkered down in isolation for the past few months, the intimate gestures of affection with loved ones and acts of self-care have become all the more poignant. A stolen glance across the room, a tender embrace, beauty rituals, or a sensual encounter are the small acts that have gotten us through. New York gallerist Jack Shainman has now tapped into that collective desire with a new group presentation for Art Basel's online viewing rooms, which opened to VIPs on June 17 and to the public the following day. The exhibition, titled "Reach Out and Touch Me," is curated by Susan Thompson, an associate curator at the Guggenheim.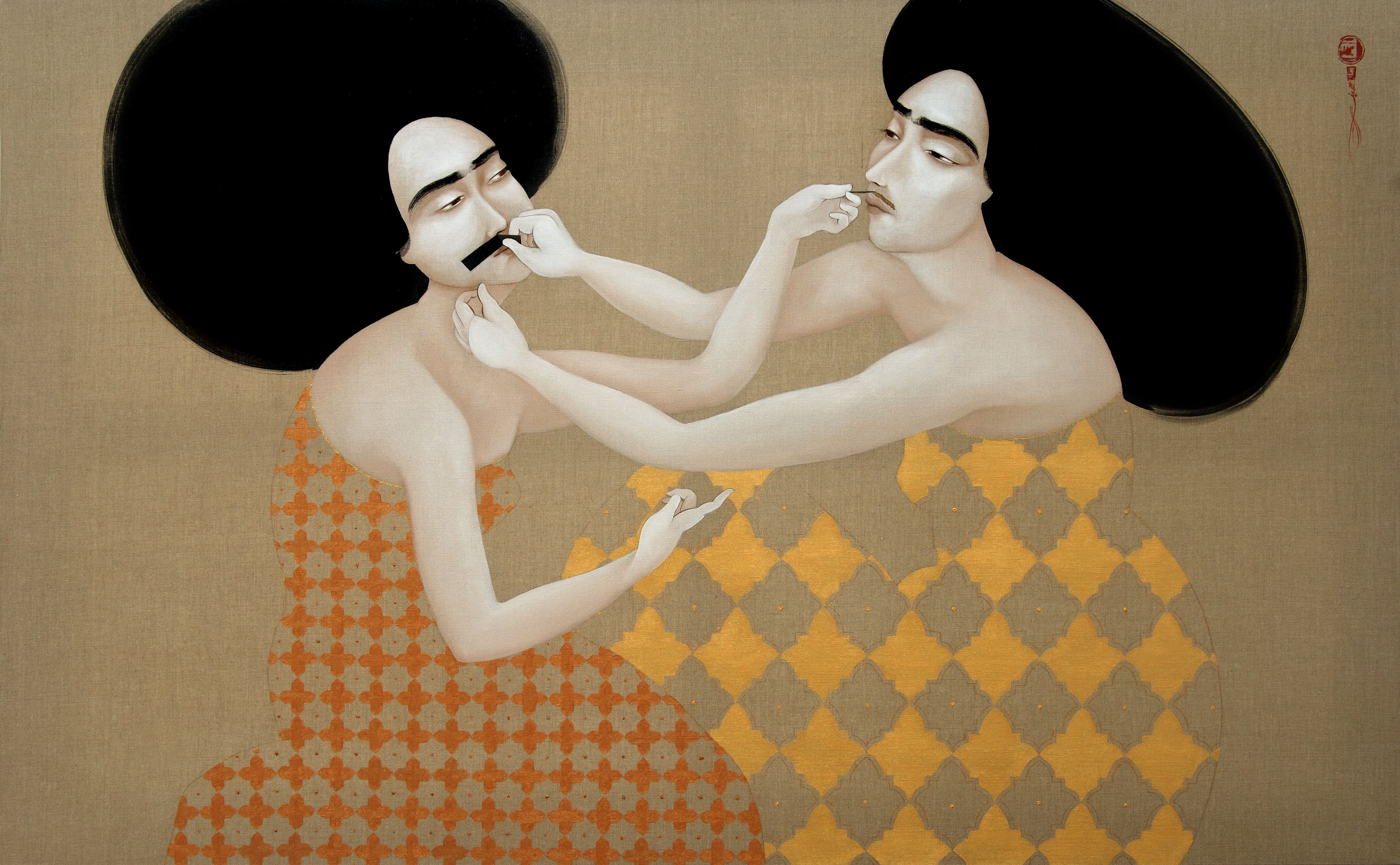 More than 250 international exhibitors were due to participate in the flagship Swiss fair, which was originally scheduled to take place in June but was postponed until September 17 to 20 due to the COVID-19 pandemic. After weeks of speculation, the fair, which was also celebrating its 50th anniversary, was canceled entirely. Following the first virtual edition, which took place in March for Art Basel Hong Kong, this edition features 282 galleries, spanning 35 countries and territories. It was organized in just a few weeks, and in light of the recent events, many galleries have responded with thematic presentations.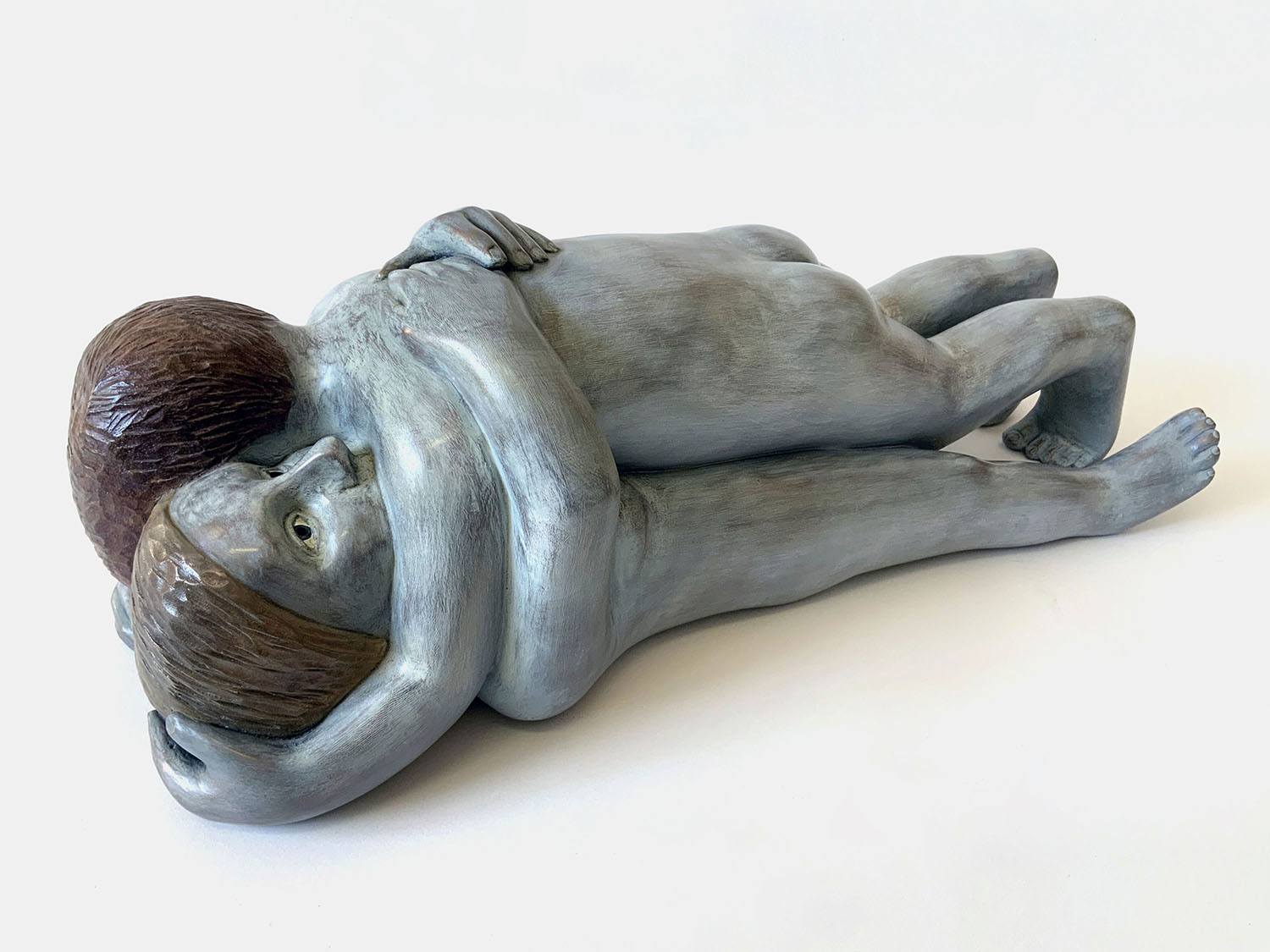 "Touch is a vital conduit of love, comfort, and affirmation, particularly in trying times when words seem inadequate," states Shainman, who is known for championing a diverse range of artists who are often outwardly political in their messaging.  
An intimate, private moment between lovers is showcased by South African artist Claudette Schreuders, whose cast-bronze sculpture In the Bedroom depicts a man laying on top of a woman in what seems like a postcoital embrace, his head nestled in her neck while she gazes blankly above. Though physically entwined, there is a sense of loneliness, boredom, and disassociation. 
A black-and-white photographic work by Carrie Mae Weems from her iconic 1990s "Kitchen Table" series depicts a woman (played by the artist) in various everyday scenes—here, sitting at the table with a drink and a cigarette while another woman stands behind her, brushing her hair in an affectionate ritual. In another kitchen scene, British painter Lynette Yiadom-Boakye shows three women gathered around a table clinking glasses, using her signature elegant style.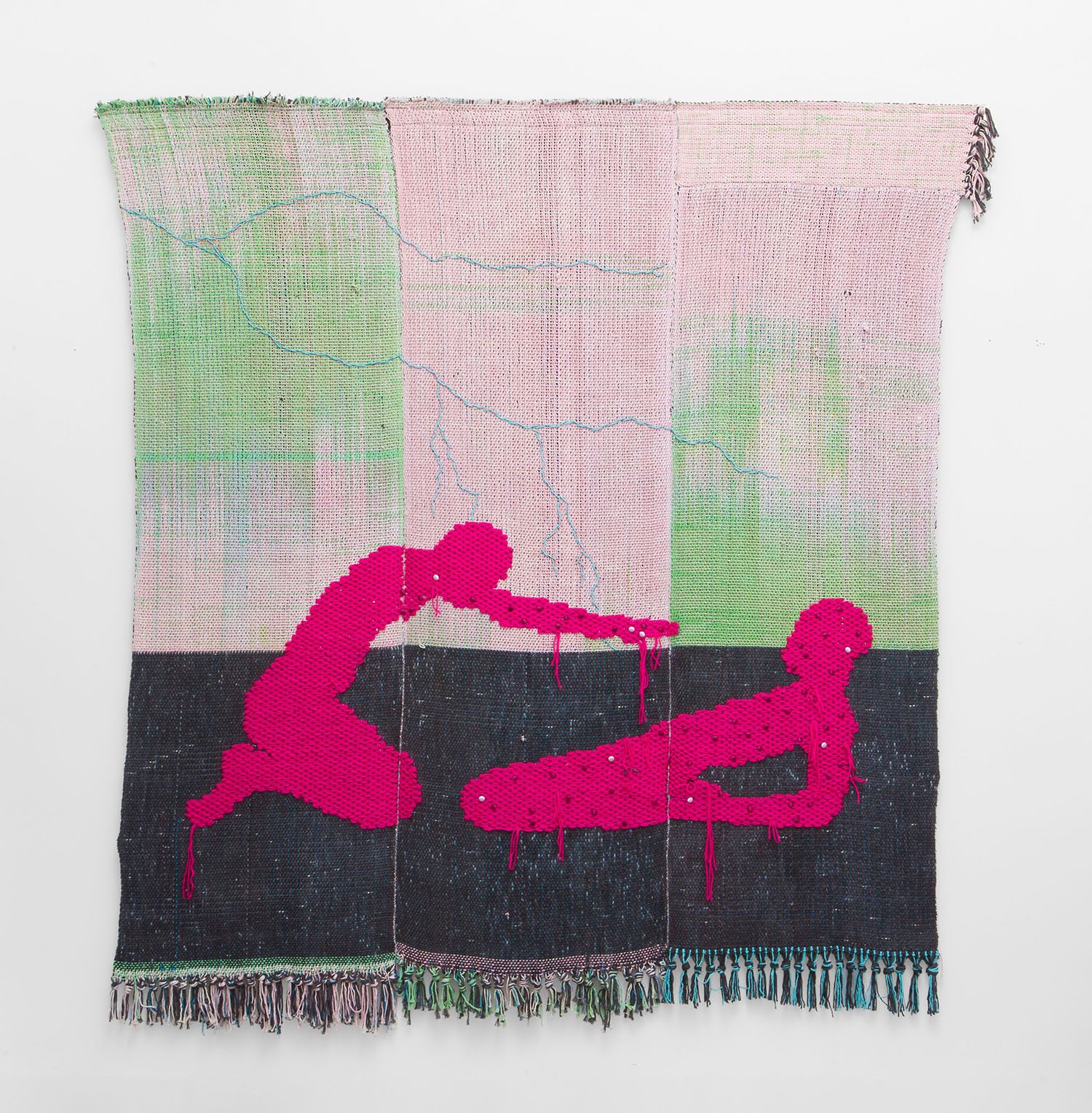 In a more symbolic approach, the young Texan artist Diedrick Brackens presents a new work that explores the AIDS crisis and its lasting impact on the Black community. Using contemporary weaving, he depicts two figures rendered in hot-pink yarn—one reaching out over the other's reclining body. "I have been thinking for months (years) about how folks cope with illness in addition to medicine," Brackens states. "Even the least religious among us turns to some sort of grounding practice. In the recent past, some of us battled a plague with no name and slow government response—remember community is key to survival."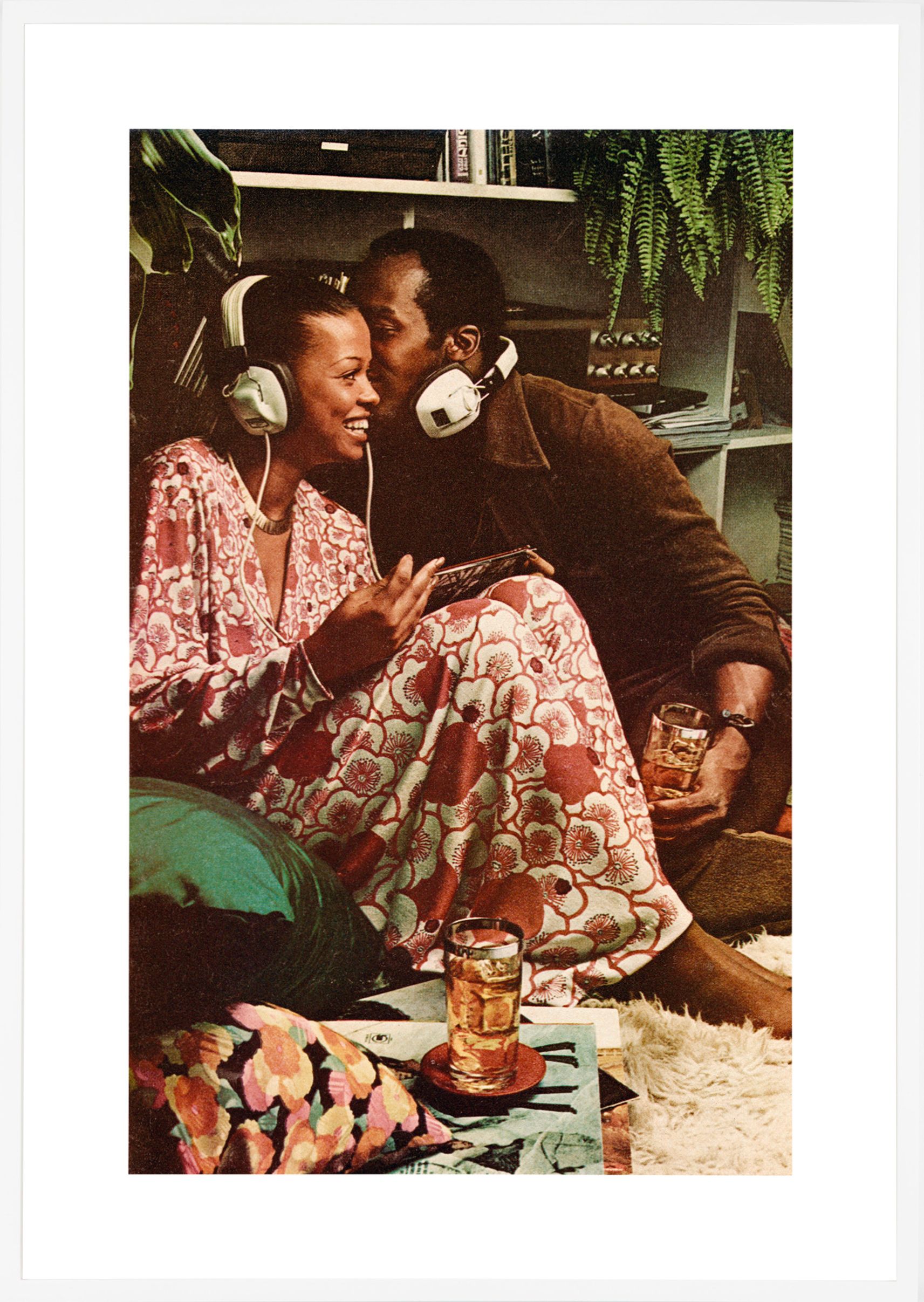 Hank Willis Thomas's work Love Hang-Over is from his "Unbranded: Reflections in Black by Corporate America" series, which includes images appropriated from print advertisements targeted to African-American consumers—including those appearing in magazines such as Jet and Ebony—that have been removed of all ad copy and slogans. This ad from 1976 features a young couple sitting on a white shag carpet listening to records together, forcing the viewer to think about what is being sold and to whom. 
Art Basel's online viewing rooms are open to the public through June 26. 
Next Post