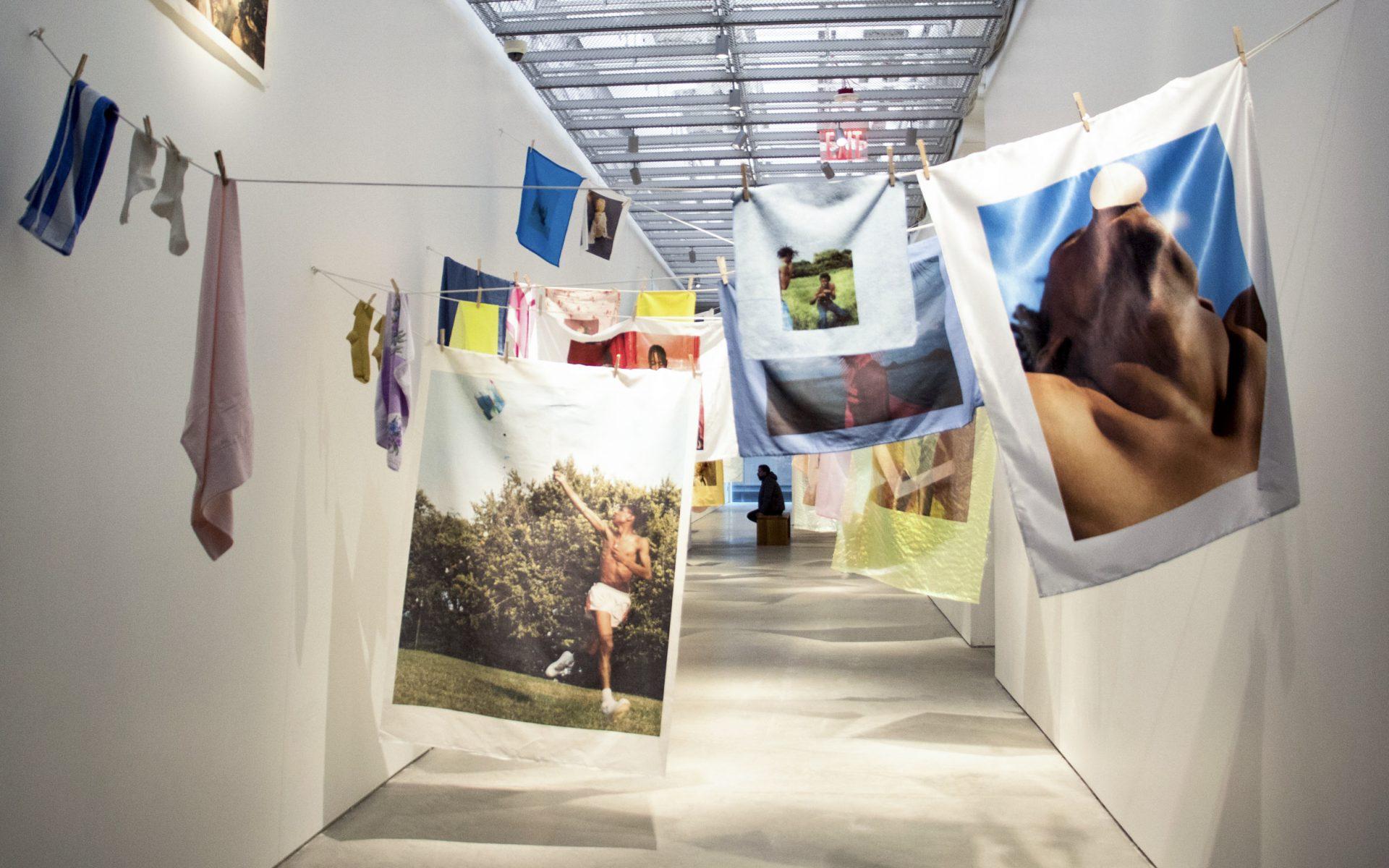 How the New ICP Is Shaping the Future of Photography
A powerful new exhibition of work by photographer Tyler Mitchell shines light on Black America
Twenty years in the making, the International Center of Photography's (ICP) highly anticipated building opened earlier this year in Manhattan's Lower East Side, unifying the center's exhibition and education spaces under one roof. It is the fourth location for the museum since its founding in 1974. Designed by renowned architecture firm Gensler, the new 40,000-square-foot space houses galleries, darkrooms, classrooms, and community spaces—all with the mission to promote photography, video, and new media as a vehicle for social change.
Continuing its commitment to showcasing emerging lens-based artists, the center's activities kick off with an exhibition of 25-year-old photographer Tyler Mitchell. The American photographer shot to stardom two years ago when he became the first Black photographer—and one of the youngest—to shoot the cover of Vogue magazine featuring Beyoncé.
Titled "I Can Make You Feel Good," the exhibition was first shown at Foam Museum Amsterdam, and this edition marks his U.S. solo debut. The visual wonderland of Mitchell's dreamy portraits transports viewers through a candy-colored utopia of young Black figures whilst simultaneously shedding light on the dissonant realities of the Black experience.
Recommended: Jeff Leatham Creates an Orchid-Filled Wonderland at the New York Botanical Garden 
"I often think about what white fun looks like, and this notion that Black people can't have the same," Mitchell wrote in a statement. "I aim to visualize what a Black utopia looks like or could look like…I love the possibility that photography brings. It allows me to dream and make that dream become very real."
ICP's newly appointed Curator-at-Large, Isolde Brielmaier, brings life to the exhibition with the addition of an immersive installation by Mitchell where a maze of photographs printed on gauzy fabrics are delicately hung on a laundry line, nodding to the iconic photographs of Gordon Parks.
Recommended: Meet the 23-Year-Old Photographer Behind Beyoncé's Historic Vogue Cover
Here, Brielmaier speaks to Galerie about the trending photographer, the future of photography, and her vision for the world's leading institution of photography and visual culture.
On the Power of Tyler Mitchell's Art
"Like so many young artists working today, Tyler occupies multiple spaces at once and maintains both an editorial and art practice. For him, the two are intimately connected. ICP has such a rich history of amplifying the voices of concerned image-makers. This is central to our mission. Tyler's critical focus is on visualizing Black joy and positing questions about what comprises 'idyllic spaces.' What might a Black utopia look like within the context of the long and often problematic history of representation of Black people? The synergy for us was undeniable."
On the Future of Photography
"With an acknowledgement of the history and groundwork by earlier artists like Gordon Parks, Lorna Simpson, Carrie Mae Weems etc., there are few boundaries for this younger generation of image-makers. Today, they are in a position to not have to see a box…to think outside of, so to speak — they think and work fluidly."
Artists on Her Radar
"I'm always keeping an eye on artists and doing studio visits. Recently, I've seen some wonderful work by the young Colombian artist Ivan Argote, the New York-based fashion photographer Shaniqwa Jarvis, the Uguandan photographer Zarina Bhimji, and many others!"
What's Next 
"In collaboration with the stellar curatorial team at ICP, I am excited to think through and develop an innovative, relevant and impactful curatorial vision as we look to the present and future of image-making and visual culture."
"Tyler Mitchell: I can Make you Feel Good" is on view at the International Center of Photography, 79 Essex St, New York, through May 8. 
Next Post