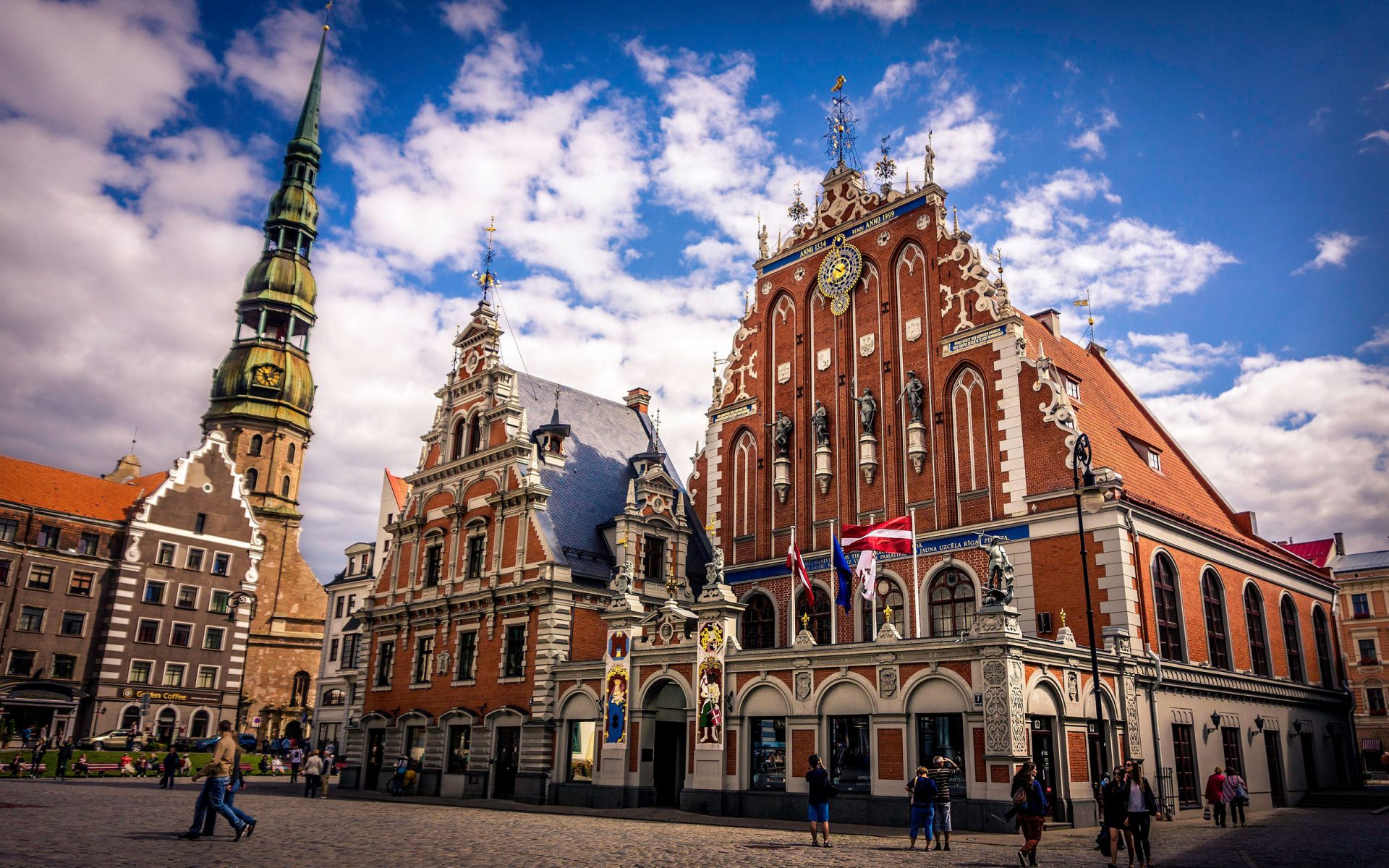 See Highlights from the First Riga Biennial of Contemporary Art
Twenty-seven years following Latvia's declaration of full independence from the Soviet Union, a new biennial in its capital, Riga, is determined to introduce the country's cultural offerings to a global audience.
The Riga Biennial of Contemporary Art, or RIBOCA1, which launched on June 2, showcases the work of over one hundred international artists  who were invited to contend with the concept of the "new regional geography" following the collapse of the Soviet Union.
Curated by chief curator Katerina Gregos, the biennial, which is titled "Everything Was Forever, Until It Was No More" (after a 2005 book of the same name by Alexei Yurchak), is spread out across nine venues in Riga including a former textile factory, the residence of Kristaps Morbergs, an influential national figure from the 19th century, and a modernist railway station that was built in 1977 based on designs by Soviet architect Igor Jawein.
One-third of the exhibition's artists hail from the Baltic region, a demonstration of the biennial's primary goal, which, according to the founding director Agniya Mirgorodskaya, is to introduce art from the Baltic region to a wider audience.
According to the locals, the strategy may be working.
"If a city can hold a biennale, it seems to me that the city has reached a greater scale of understanding and collaborating with art, culture, city, people," a Riga-based tourism developer told Galerie at the opening. "RIBOCA can set a permanent 'must-see' status to every traveler of today."
Here is Galerie's selection of highlights from the biennial.
Lynn Hershman Leeson, Infinity Engine (2011-18)
The Former Faculty of Biology of the University of Latvia
One of a handful of American artists in RIBOCA, Hershman Leeson takes over multiple rooms at the Former Biology Faculty with Infinity Engine, a series of site-responsive installations. For one, viewers are asked to wear lab coats before entering a former scientific facility for genetic experimentation.
As a participatory component of the work, viewers are given DNA composites through facial recognition.
"The work is about fluidity, revision, mutation, and the impulse to recreate life itself, now with CRISPR technology, through an editing program or organs or life extensions without regard to ideas about the unintended consequences," the artist told Galerie over email. "The technology can be used in a dystopian or utopian thrust; technology is neutral, but the culture is not."
Recommended: 6 Up-and-Coming Art Destinations to Visit in 2018
Mark Dion, A Tour of The Dark Museum (2018)
The Former Faculty of Biology of the University of Latvia
Mark Dion does equal justice to the biology faculty's mysterious atmosphere with a haunting installation, in which viewers, who have flashlights but are otherwise in complete darkness, create their own paths by hunting down a series of found objects. Those familiar with Dion's meticulously researched work on museology and methods of categorization will find traces of his oeuvre in this eerie journey.
"I wanted to make a space which simulated and even magnified the sense of the uncanny embodied in forsaken laboratories, with their surreal collections of scientific apparatus and natural history specimens," Dion told Galerie. Passing through lab equipment and biological specimens with the aid of limited light, the audience encounters phosphorescent sculptures of scientific findings.
Henrike Naumann, Eurotique (2018)
The Residence of Kristaps Morbergs
One of the delights of biennials is that they offer visitors a chance to enter sites that are ordinarily inaccessible, while elevating the historic and aesthetic aspects with intriguing interventions. Eurotique, a domestic installation by German artist Henrike Naumann, features a mock-living room of the kind one would have seen in a middle-class home when Latvia re-gained its independence. With its dreary dark wood furniture, generic decorative accents and imposed mundanity, it's replete with '90s nostalgia.
Naumann's intricate staging of ordinary apartment decor is so accurate that one would be forgiven for assuming that they had stepped into someone's personal habitat, especially considering the exhibition site's previous life as a private residence.
With this recreation of a real life environment, the artist manifests Latvia's reconciling of its broken history with its European identity, attempting to compensate the gap with consumerist desires.
Hannah Anbert, Sacred Work Fashion Collection (2016-18)
Sporta2 Square
A formal candy factory just a little outside the city's tourist-packed Old Town now houses the multipurpose creative hub Sporta2, where Kim? Contemporary Art Center coexists with communal workspaces and start-up offices. A stand out of the biennial is Danish artist Hannah Anbert's wearable works, which navigate the intersection of fashion and art. Exhibited in a commercial manner not unlike a boutique, works in the series evoke the class and power structures embedded in capitalist workspaces. A pair of yellow rubber gloves ordinarily worn by sanitation workers, for example, complement a silk shawl.
Recommended: See Highlights from Art Cologne 2018
Andris Eglītis, RNP2S (2018)
The Former Bolshevichka Textile Factory
The contribution of Riga-based artist Andris Eglītis, who participated in RIBOCA1 with his wife artist Katrīna Neiburga, was noteworthy in that he hosted a segment of the biennial at his studio.
Built as a shoe factory in the early 20th century, the artist's studio offered a mixed-media installation by Eglitis and Neiburga of industrial debris and paintings.
"We have participated in large scale biennales like Venice and Kochi biennales, and it is really great to feel that massive energy here in Riga," Eglītis told Galerie about the experience of showing his work to a global audience in his hometown. "I like that the biennale is very intelligent and democratic at the same time with works that are visually saturated and accessible for general public."
"RIBOCA1: Everything Was Forever, Until It Was No More" is on view at nine locations around Riga, Lativa, through October 28, 2018.
Next Post