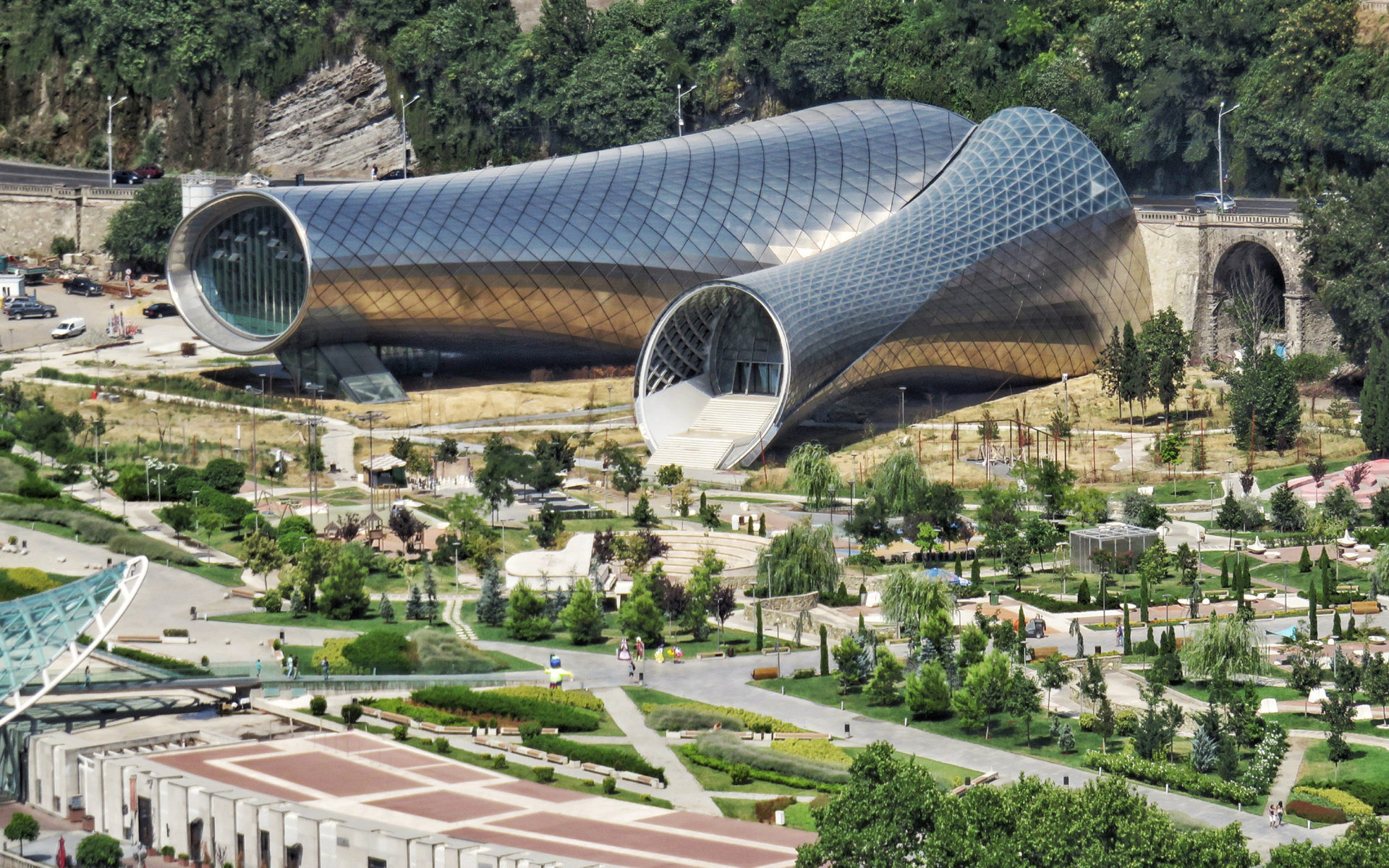 6 Up-and-Coming Art Destinations to Visit in 2018
Step aside New York, London, and Paris—these small but burgeoning art centers are making waves around the world
While New York, Paris, and Hong Kong are traditionally regarded as having the globe's buzziest art scenes, a number of other cities are starting to emerge on the art world's radar. Some, like the ancient Georgian capital of Tbilisi, have developed their artistic identities after their countries gained independence, while others, like Bogotá, have blossomed as the site of major international art fairs. Below we've rounded up six examples where the thriving local art scene demands attention.
1. Tbilisi, Georgia
Having only gained its independence from the Soviet Union in 1991, then having gone through two wars since, the pint-sized European nation of Georgia has had a rather turbulent recent history. But the country and its lively capital, Tbilisi (population: 1.1 million), have seen a creative resurgence of late, with a quickly growing alternative art scene. Visit the Center of Contemporary for the latest offerings, or catch an exhibition by students of the Tbilisi State Academy of Arts. A space-age cultural complex by Italian futurists Studio Fuksas opened in 2016, joining larger institutions like the National Gallery and the Museum of Fine Arts, which offer a broader overview the region's art.
2. Lagos, Nigeria
Offering everything from a signature art fair—dubbed ART x Lagos—to a flourishing visual-arts library known as the Centre for Contemporary Art (CCA), Nigeria's immense capital city is emerging as a key player on the art world's stage. "There is a vibrancy and a dynamism that exists [in West African art], which almost borders on a sense of urgency," CCA's founder and director Bisi Silva told ARTsouthAFRICA in 2015. Capturing that urgency are myriad galleries worth checking into, including Mydrim, Nike, Omenka, and Terra Kulture.
3. Bogotá, Colombia
The rapid growth of Bogotá's art scene can partially be attributed to the runaway success of the annual International Art Fair of Bogotá (ARTBO), which launched in 2004 and has become one of the preeminent art events in South America (if not the most), drawing artists, gallerists, collectors, and media from across the globe. It's little surprise, then, that the Colombian capital has developed a rich artistic identity all its own, with scores of galleries and art spaces fostering local talents year-round.
4. Cluj-Napoca, Romania
Unless you're from Transylvania, it's rather unlikely that you've ever heard of the historic city of Cluj-Napoca, commonly referred to by its first name only. But for those not in the know, Cluj has been earning quite a reputation in the art world. Like Georgia, Romania spent decades under Communism, which stunted the country's cultural growth, but since Romania's largest university is located in Cluj, tens of thousands of students usher in a lively and progressive atmosphere. As such, there's a robust alternative art scene—check out Fabrica de Pensule, a former paintbrush factory turned art collective.
5. Beirut, Lebanon
As with ARTBO in Bogotá, Beirut Art Week, which centers around the Beirut Art Fair, has brought global attention to the seaside Lebanese capital. But it's not just the fair—the reopening of the Sursock Museum after a multi-million-dollar renovation in 2015 has also played a role in developing Beirut's art identity. There are plenty of other foundations and institutions here, too, to fill out an art-centric itinerary, such as the Aïshti Foundation, Marfa' Art Space, and the Beirut Art Center. Looking toward the future, the Dalloul Art Foundation plans on opening the city's largest art museum in 2020.
6. Hobart, Australia
Located on the island of Tasmania, the southern Australian city of Hobart might not be a metropolis like Sydney or Melbourne, but it has an art scene all its own. Its biggest draw is the Museum of Old and New Art, more often referred to by its acronym, MONA, a private art museum founded by David Walsh which not only puts on fascinating exhibitions but also hosts live performance art pieces, music festivals, and more. You can also visit Constance ARI—an artist-run initiative that offers gallery and studio space—for a more intimate look at the local art scene.
Next Post