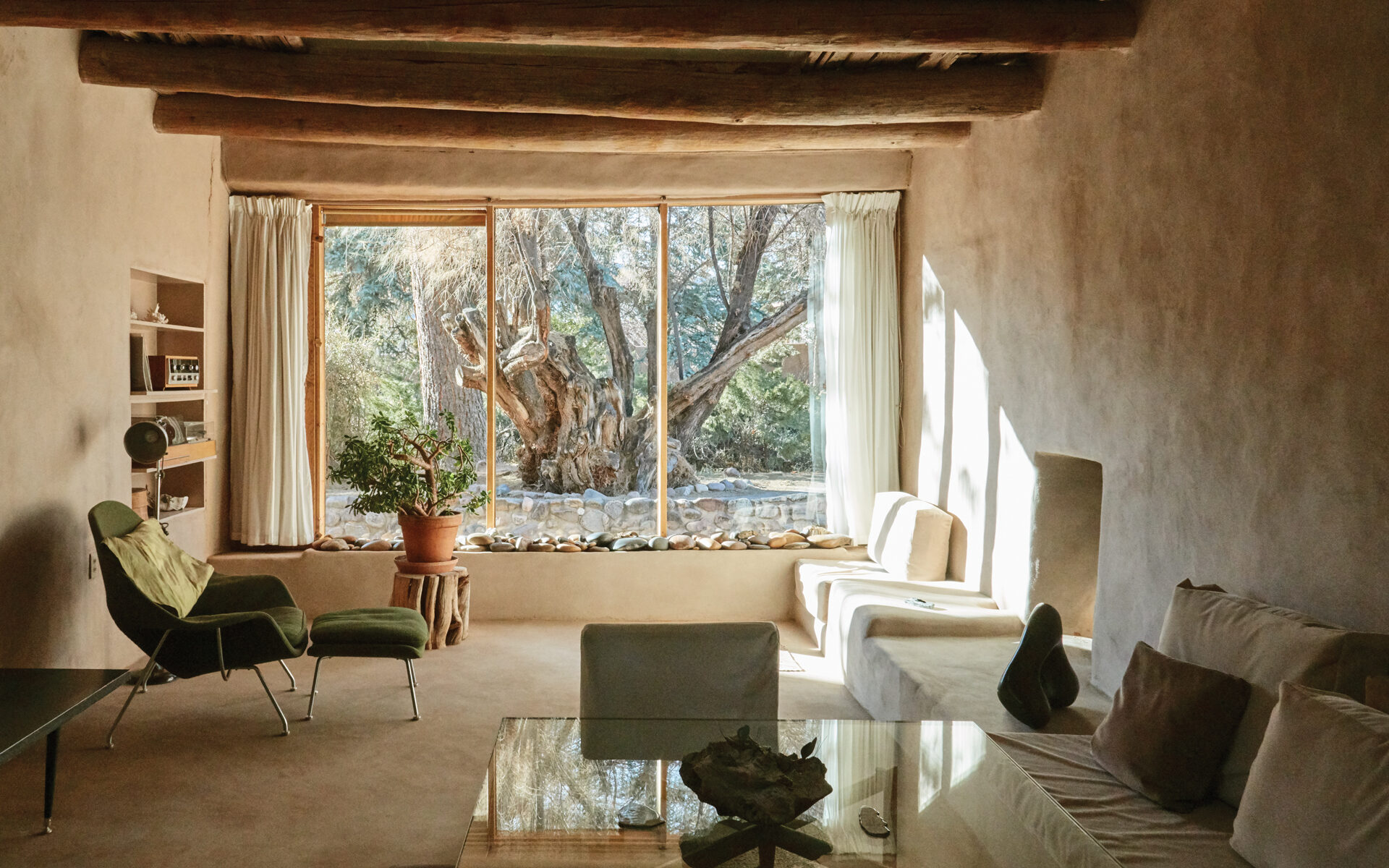 Go Inside the Homes of Georgia O'Keeffe, Barbara Hepworth, Isamu Noguchi, and More
Photographer Leslie Williamson's latest book, Still Lives, captures the intimate residences and studios of 15 famous and unsung artists in her signature, poetic style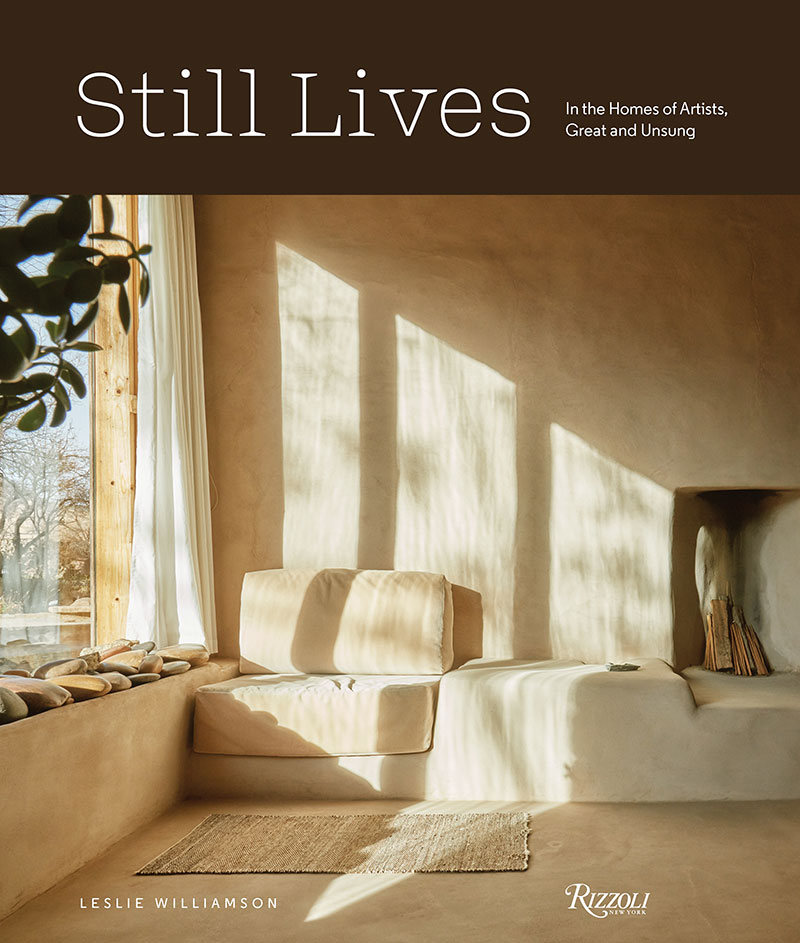 While we usually contemplate an artist's work in the setting of a museum or gallery, having access to their private residence or studio adds a far richer understanding to their practice. The personal touches and eccentricities they use to decorate their interiors and how they utilize their space can tell a magnificent story. Photographer Leslie Williamson set out to capture just that in her new book Still Lives (Rizzoli), documenting a selection of artists' spaces with her signature soft, romantic treatment.
Known for her unique and personal approach to photographing interiors, the pictures are not staged and feel as though the artist may have just left the room moments before. "Art is an expression of the soul," Williamson writes in her introduction. "Our homes can be an expression of the soul as well." Photographing creatives' homes for the past 15 years allowed her to come to a realization that although these residences were beautiful, ingenious, and inspirational, they also reflected "a deeply personal expression of listening to themselves and their needs. The choices we make in our home are a reflection of who we are and what we believe we need to thrive, as much as what we find beautiful. Our homes are a portrait of ourselves, each one filled with treasures and clues to what we aspire to be."
The destinations featured range from Vanessa Bell's shabby-chic home, Charleston, in southern England and Georgia O'Keeffe's farmhouse in Santa Fe to Andrew Wyeth's Yankee-style farmhouse in Pennsylvania. The chapters each reveal Williamson's personal journey of how she came to them, and often, she sheds light on the structure's preservation story. Each home in the book is a work of art in its own right—magical time capsules preserving the life of the artist who created them. Writes the author, "They are the vessels they made so their souls and their art could thrive."
Below, we share some of our favorites with personal musings from the writer.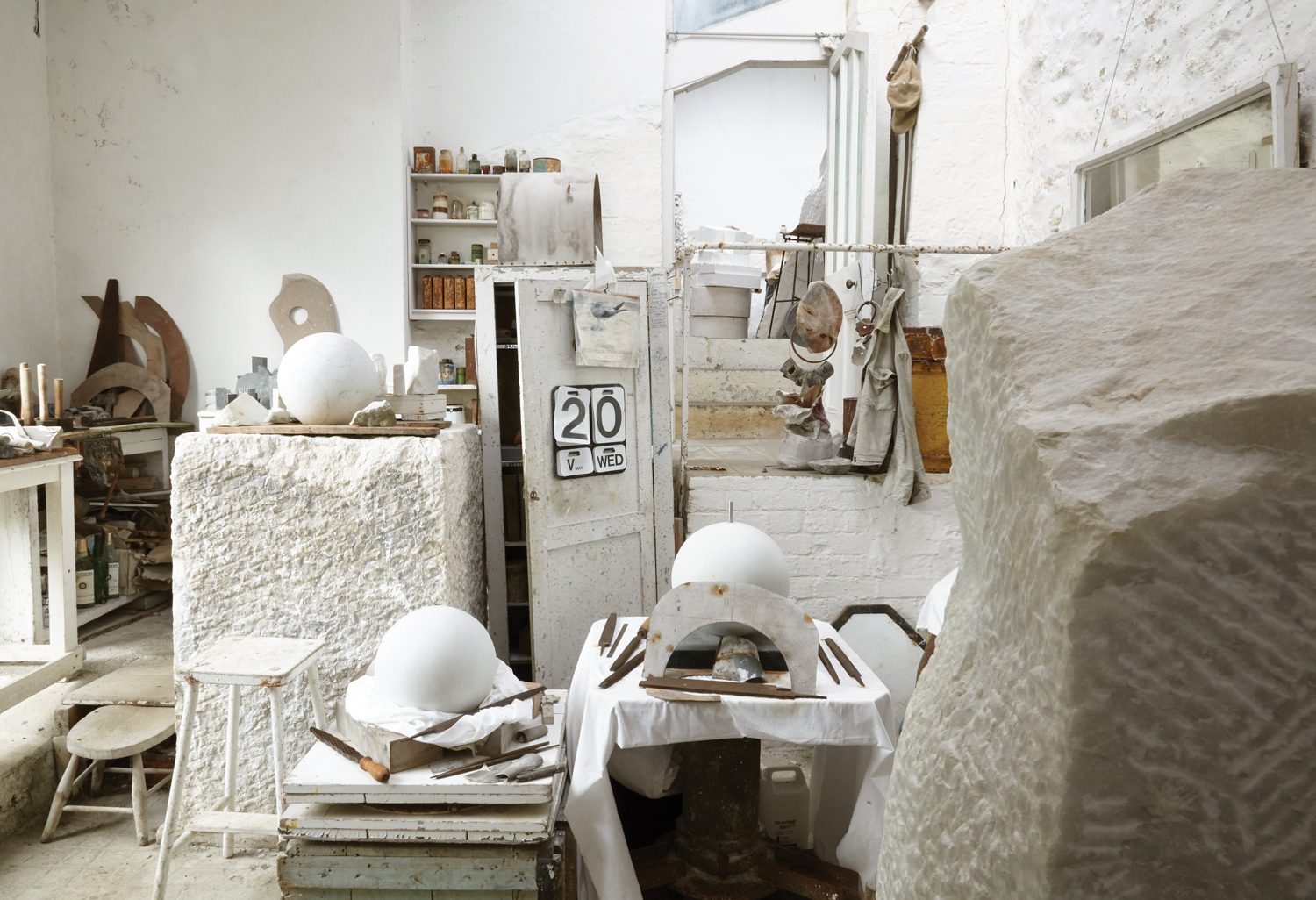 1. Barbara Hepworth, St. Ives
The English sculptor's Trewyn Studio and Garden in St Ives, England, opened as the Barbara Hepworth Studio Museum a year after her untimely death in 1975. The Tate took over running the location and the arrangement remains to this day. "Before my visit to St. Ives, I had found Barbara Hepworth a bit intimidating," writes Williamson. "Such a tiny woman who created such strong, forceful, and massive sculptures—I somehow believed she had to have a big ego and was maybe not so nice. But through my time in her studio, I found something I had not expected. I found humility. Towards the end of her life, she had the idea that maybe her garden should be opened to the public after she was gone. Thankfully, her family knew the value of this magical place, and not just its garden, but the place in its entirety. It is an absolute treasure."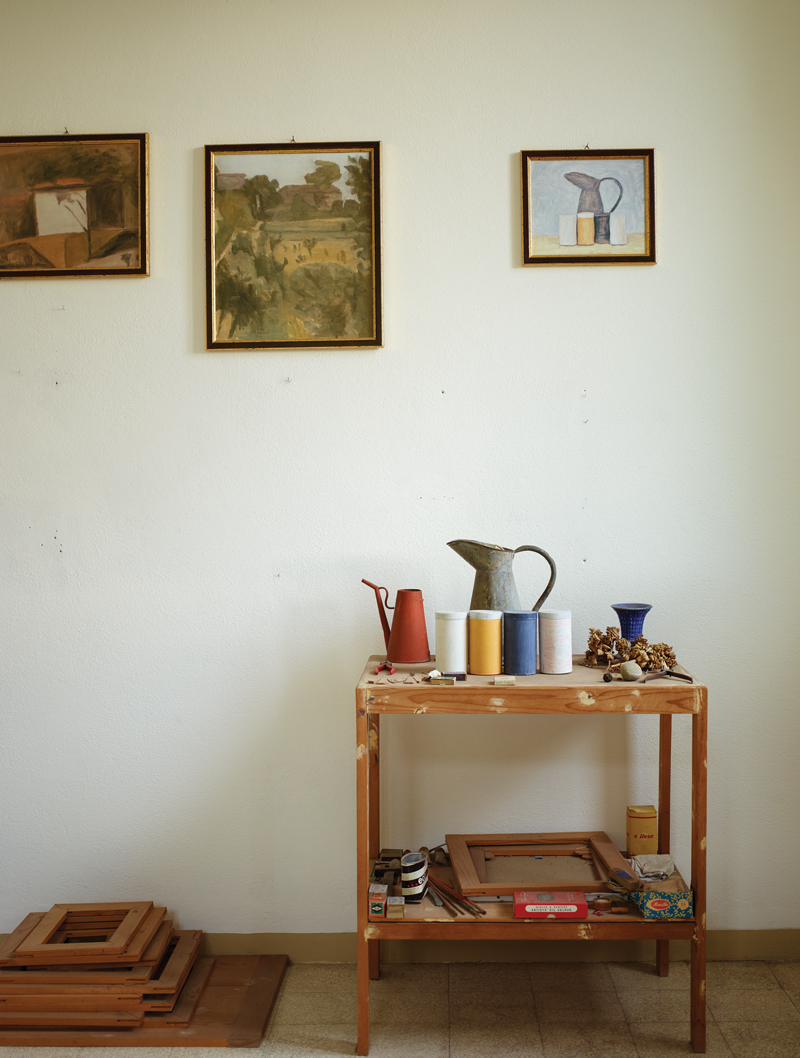 2. Giorgio Morandi, Grizzana Morandi, Italy
Throughout his entire life, Italian artist Giorgio Morandi created his works in a secluded room in this humble home. Built in the late 1950s, it became a museum after Maria Teresa Morandi, Giorgio's younger sister, donated it to the town. "The house is just as modest in its furnishings as it was in design," writes Williamson. "All the essentials are here but nothing is superfluous. And true to Maria Teresa's wishes, nothing has been touched. The Danish teak bookshelves in the library still hold Giorgio and his family's collection of books, all the cabinets are still full, and Maria Teresa's clothing and folded linens still sit in the bedroom closet. I found the house utterly touching in its simplicity."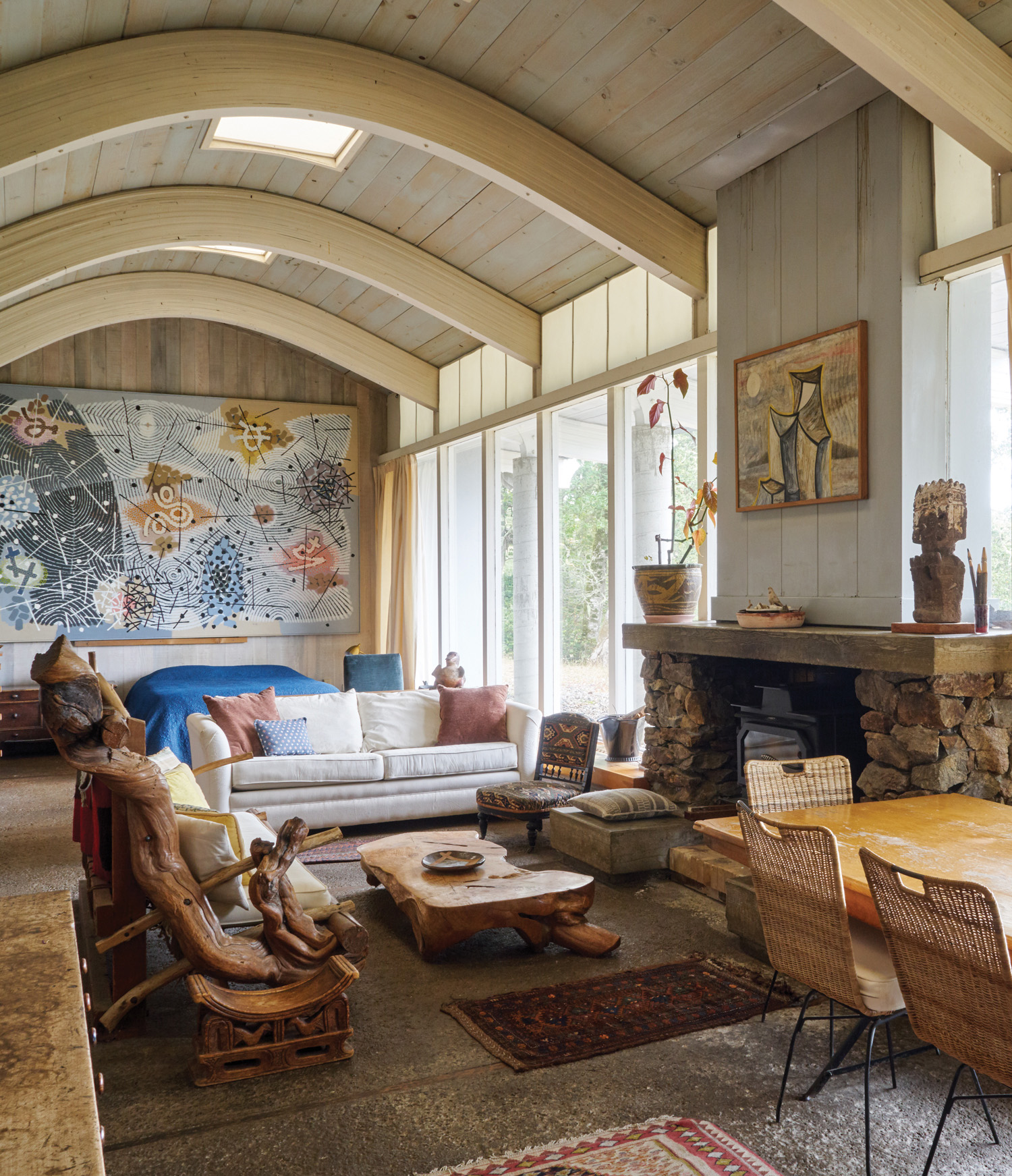 3. Gordon Onslow Ford, Inverness, California
The home Gordon Onslow Ford, the 1930s Surrealist painter who spent the last 40 years of his life in Inverness, California, sits at the the center of a wooded compound of buildings. Designed by Charles Warren Callister and built in 1958, it has a simple post-and- beam construction with an open interior filled with a mix of heirlooms with modern and handmade furniture.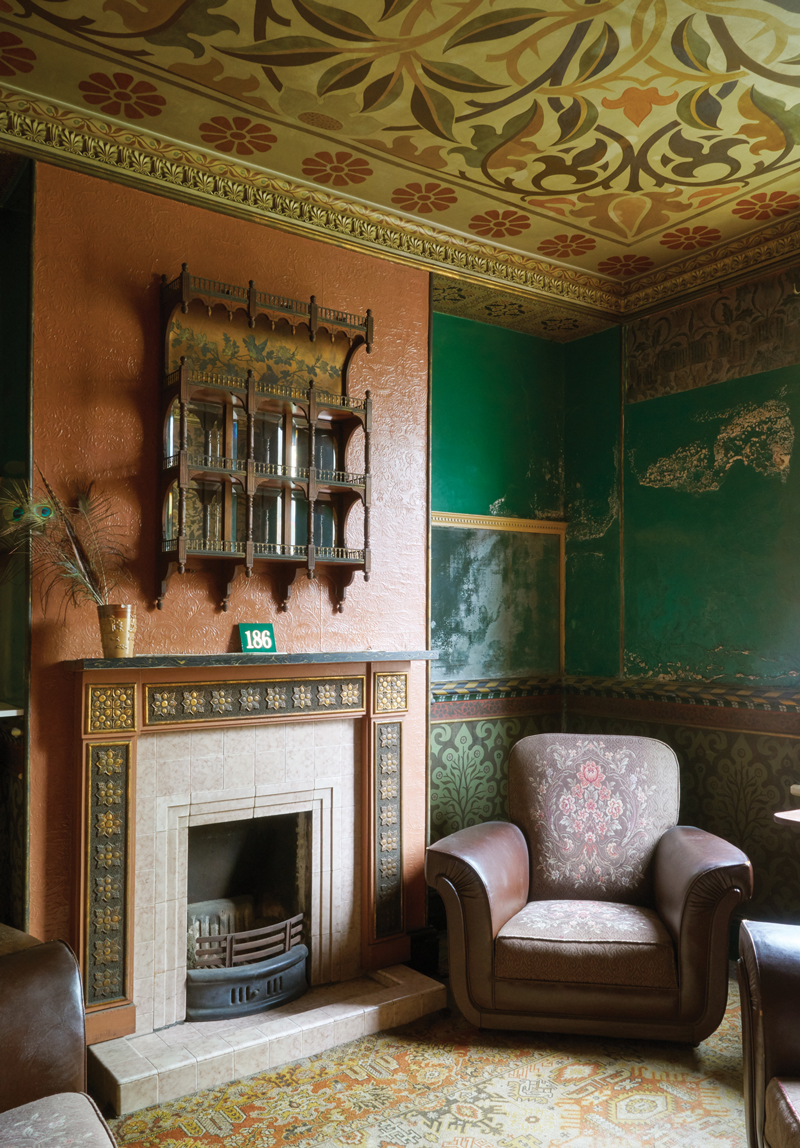 4. David Parr, Cambridge, England
David Parr was a relatively unknown Arts & Crafts worker who lived his entire life in Cambridge. His dazzling wall paintings can be seen in St. James Palace in London and All Saint's Church in Cambridge. On the outside, the David Parr House, as it is now known, seems like an ordinary Cambridge terraced house, but inside, each room is covered with dazzling, unique hand-painted patterns and flourishes. "When I first heard about him, I was thrilled by his story and determined to include him among the other more illustrious artists," writes Williamson. "The artistic drive and spirit that he so obviously had, and that his home so eloquently shows, is not exclusive to only the privileged and famous artists."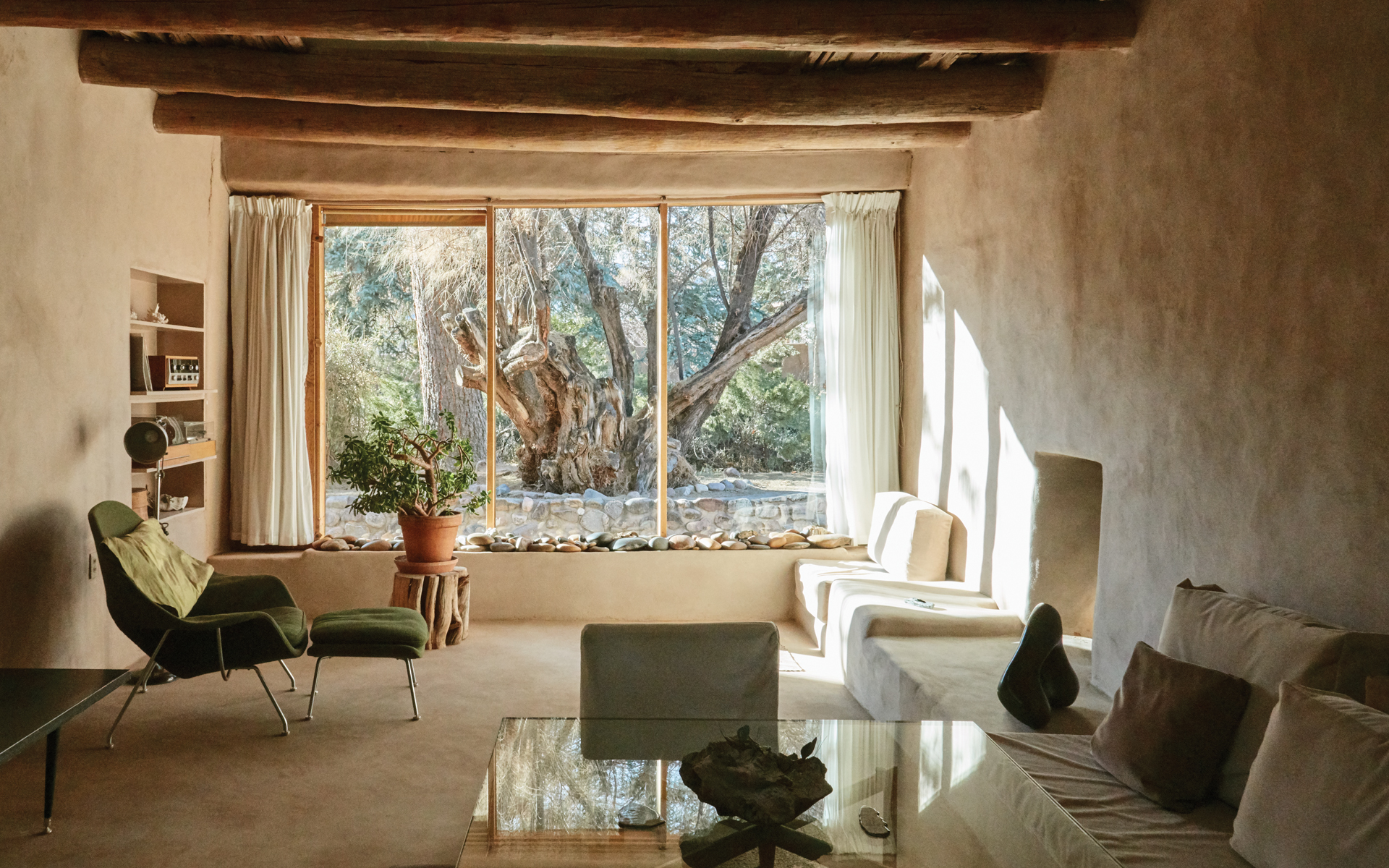 5. Georgia O'Keeffe, Abiquiú, New Mexico
"Georgia O'Keeffe's success as an artist in the early 20th century was consideration, but her legend has grown into one of mythic proportions," writes Williamson. "I felt as if I knew Abiquiú well from all the magazines and books I had seen over the years but experiencing a place in person is always revelatory in unexpected ways," she continues. "O'Keeffe found this property in her early days exploring New Mexico and tried to buy it almost immediately from its owners, the Roman Catholic Church. After about ten years, the Church decided to sell. Originally a Spanish Colonial-era compound, the property was in ruins when she found it. Once it was her's, restoration began…. For anyone even remotely familiar with Georgia O'Keeffe and her work, every space here triggers either images of her paintings or photographs of her daily life."
Next Post