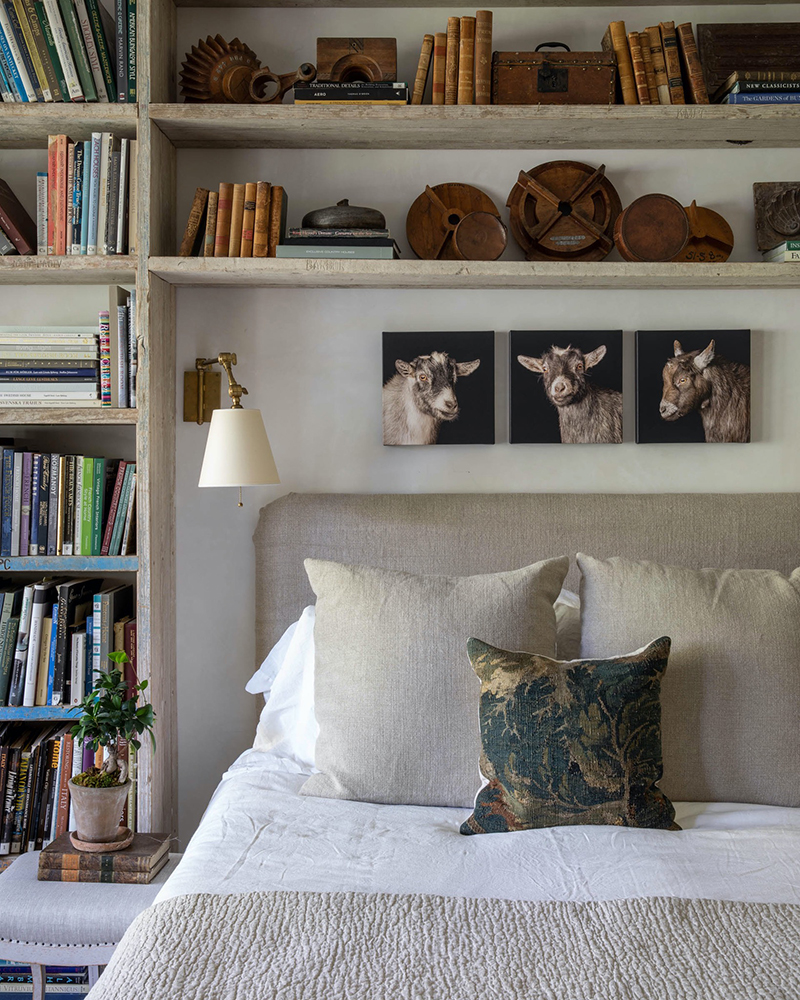 "It was a quarantine necessity," says Steve Giannetti of the 850-square-foot studio now gracing Patina Farms, the sprawling Southern California property he shares with his wife and co-designer, Brooke Giannetti. Built over six months using reclaimed barn beams, old French roof tiles, and antique materials in line with the couple's signature aesthetic, the diminutive building also allowed them to explore new design techniques, including scored cement flooring and large-scale stone work.
After the couple closed their office and store in Santa Barbara due to the pandemic, they needed a space on their Ojai compound to relocate all of the furniture and clothing, but wanted something more than a storage facility. Most importantly, they sought to make the addition flexible so its use could evolve over time. "We decided to build this one big open space," says Brooke. "We thought we could create a little bit of a store, a little bit of an art studio, and it could become whatever we needed."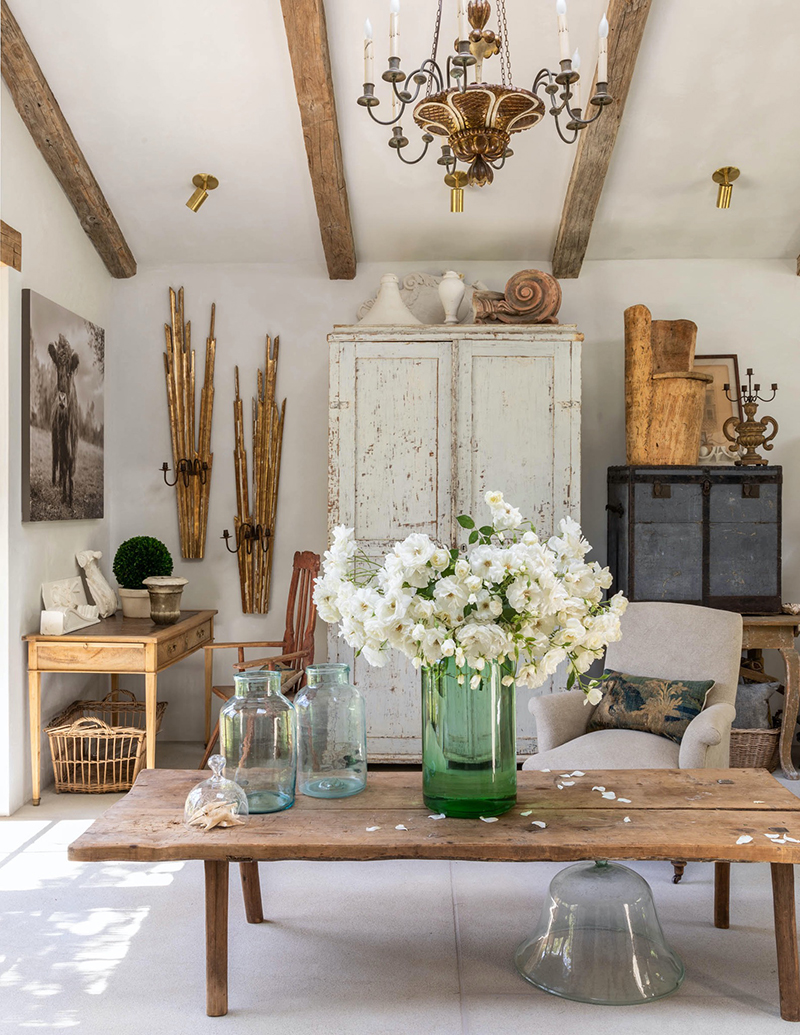 The structure itself was sited to maximize the north light with an expansive skylight flooding the interior with natural light. The walls and lighting were carefully orchestrated to offer Steve a place to work on his paintings and then later display them gallery style. And room was reserved for Brooke to practice her pottery. However, as their interior business has packed their schedules, neither has had much time to create new artwork.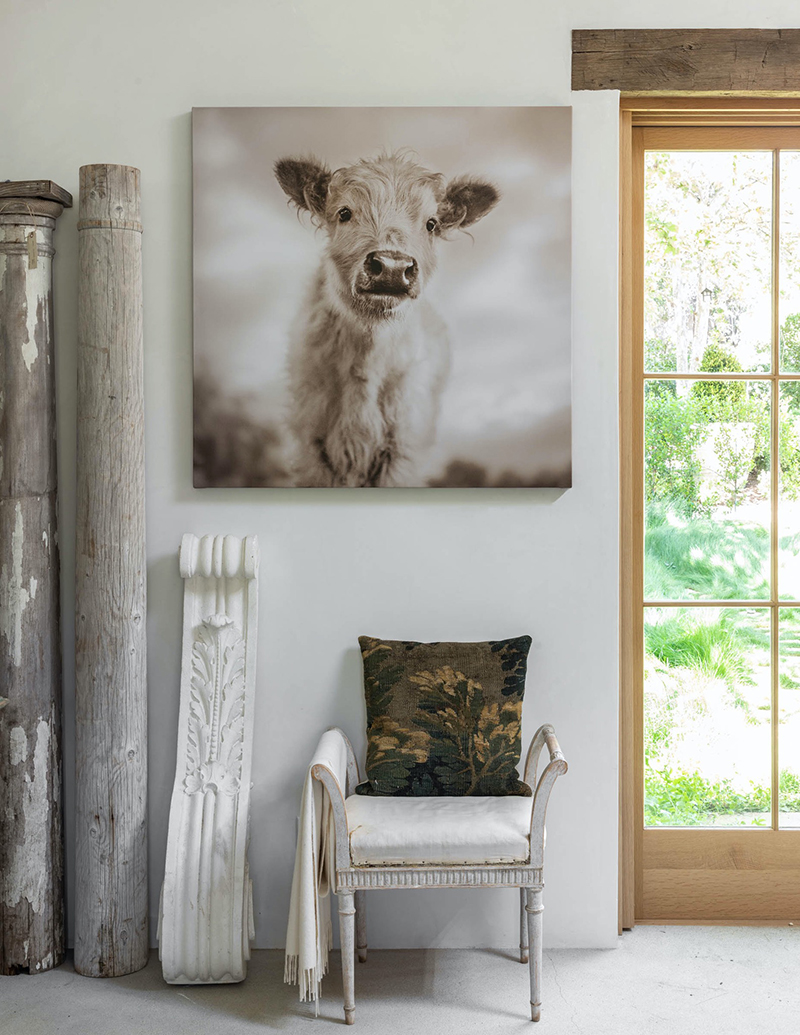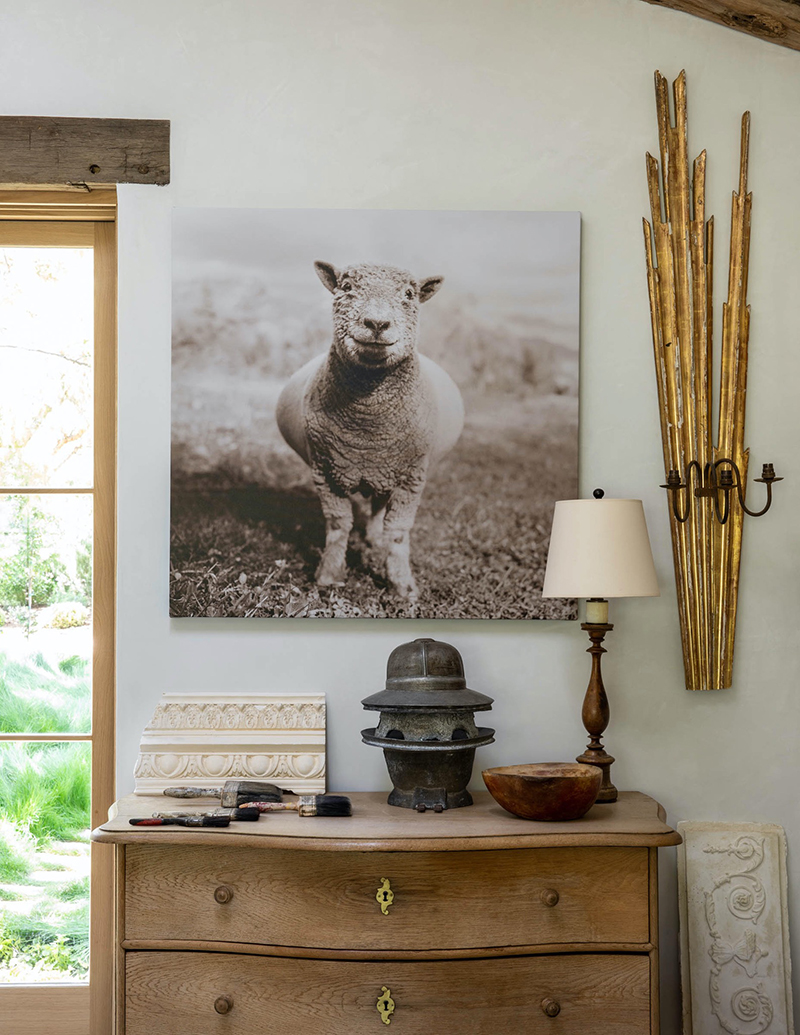 Serendipitously, the couple connected with photographer Valerie Shaff, who is renowned for her expressive animal portraiture. During a visit to the West Coast, Shaff expressed interest in visiting Patina Farm and capturing the many creatures that live on the property. "She sent me a link to some of the portraits she has done for other people and they were so soulful," recalls Brooke. "She was really able to connect them and capture in her portraits what I see in them—the knowledge they have and the wisdom and their personalities. She really has a gift for connecting to these animals."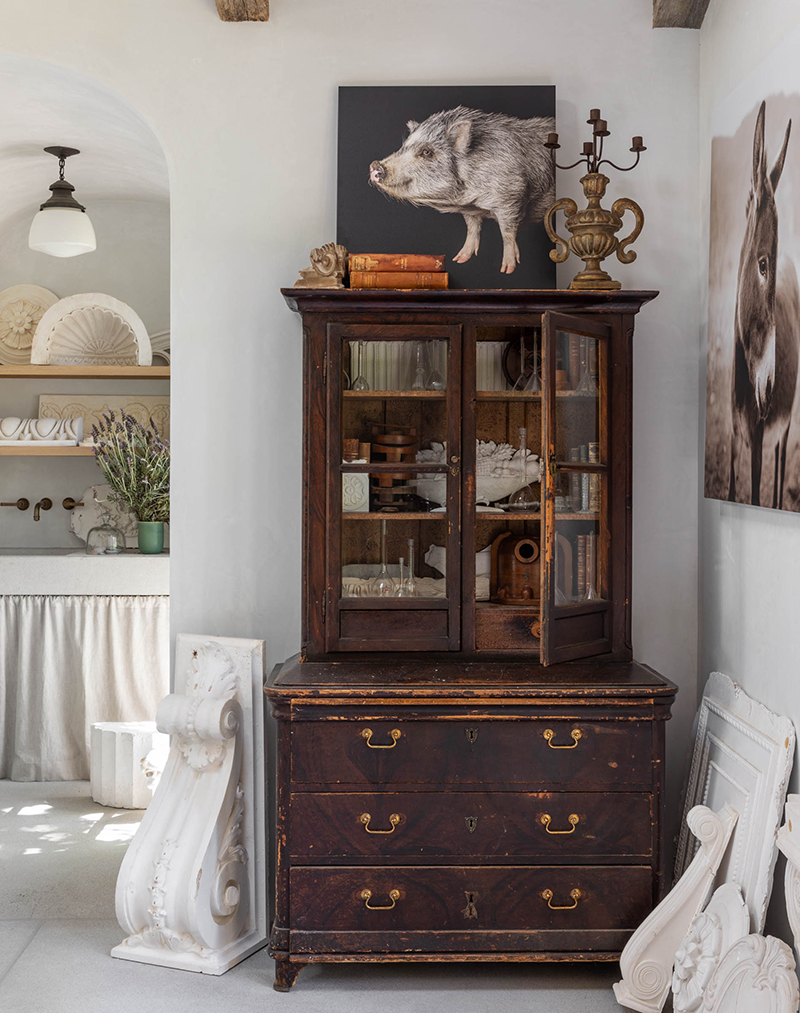 The sepia-tone photographs are now on display in the new studio as well as the Giannettis' main residence and are available through the couple's online marketplace. "Farm animals get a bad wrap," says Steve. "They don't seem like they have personalities, but they really do. And then Brooke writes these stories on Instagram about who they are and the micro-lessons we learn from them and these images are almost like reminders of what these little beings are like."
"When I am in the field with my subjects all of my senses are happy so close to the earth," Shaff writes in her artist statement about the Patina Farm Collection. "Smelling the smells, hearing the sounds, I  grow very quiet and move slowly. I'm not a patient person by nature, but when I'm in a paddock or a barn with subjects at hand, I have all the patience in the world. I make my job a bit easier by photographing animals who are living in loving environments."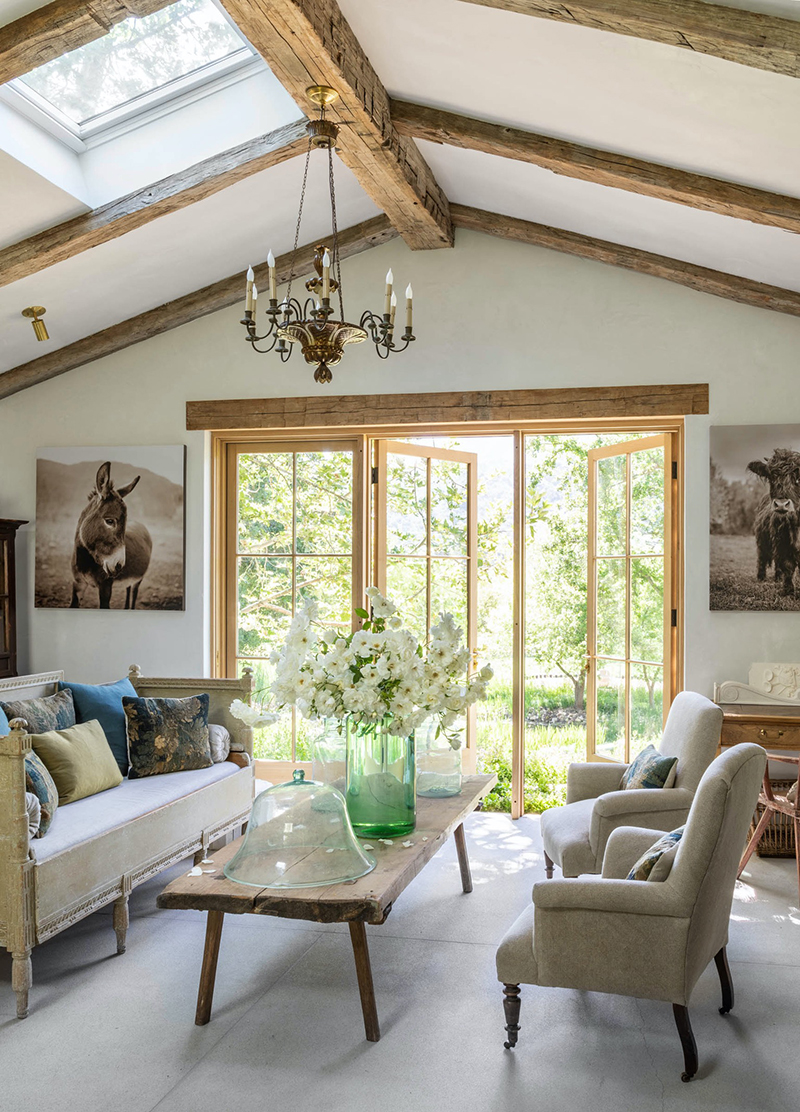 And clearly, Patina Farm, with its contemporary structures crafted to look vintage, connection to the outdoors, and thoughtful mix of furniture and accessories, couldn't be more welcoming. "We've lived in enough houses to know that everything changes as your life changes and all the rooms turn into different things," says Steve. "Stuff needs to be flexible. As home becomes more and more important to people, you need to start thinking about it that way. What's it in ten years? What's it in five years? Our plan is to stay here for the duration, so we just want to make something cool."
Next Post