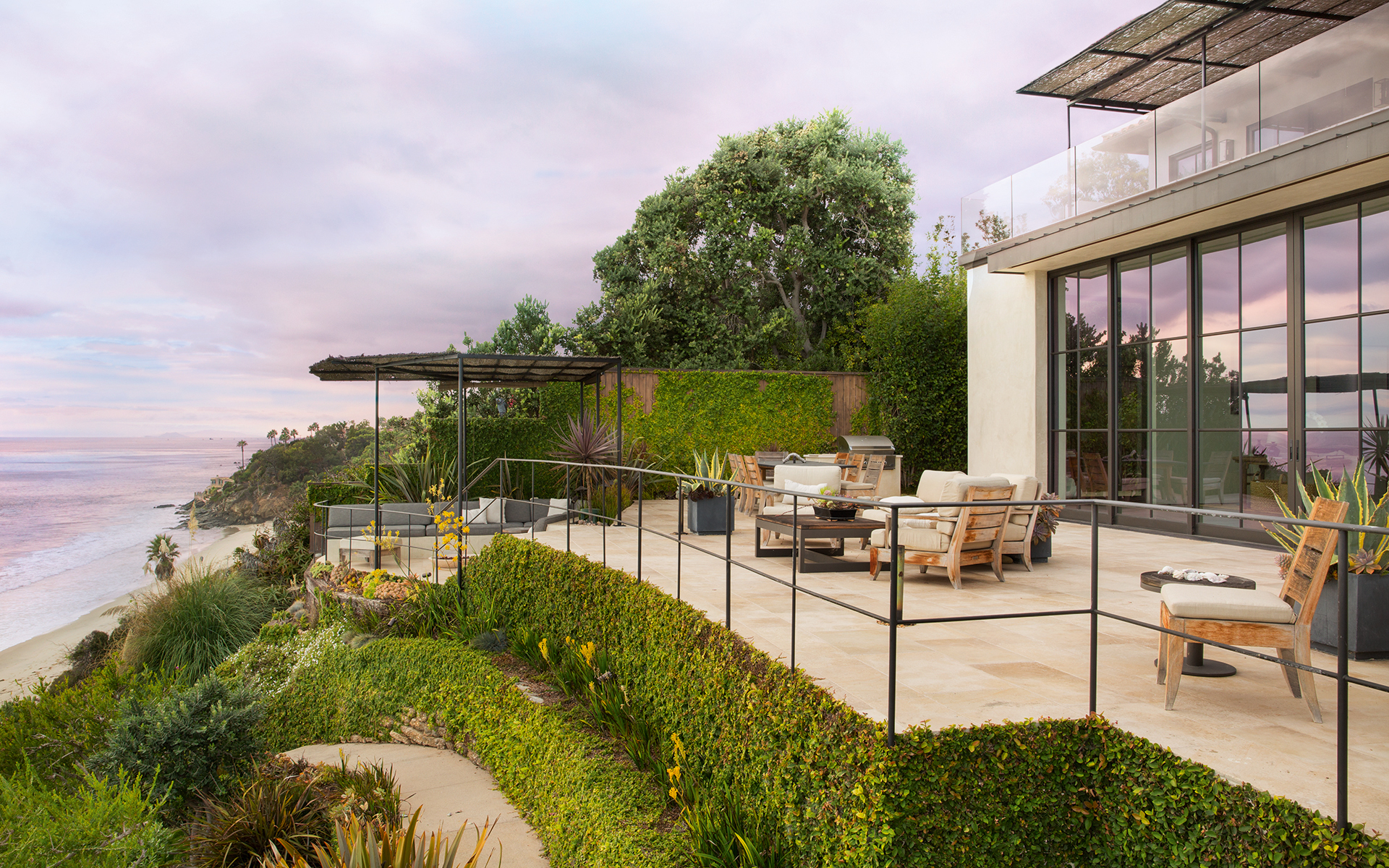 How Brooke and Steve Giannetti Create Elegant Homes Infused with History, Personality, and Color
The couple's new book, Patina Homes, features a modern Palm Springs residence, a château in Bordeaux, and a rustic retreat in Maine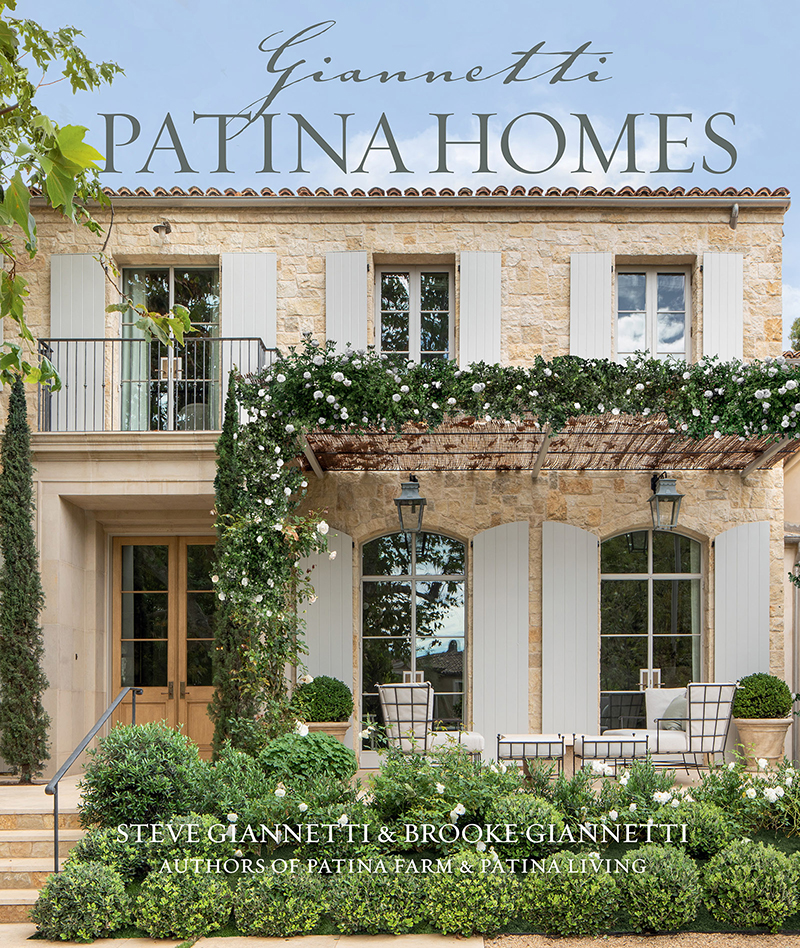 While it's well known that artists, writers, and musicians all pull from life experiences to create their oeuvres, Brooke and Steve Giannetti are demonstrating that the same holds true for designers and architects with the release of their new book, Patina Homes (Gibbs Smith). The tome is the fourth installment of the couple's "Patina" series, which documents the development, decoration, and evolution of Patina Farm, the their estate in Ojai, California.
"It felt like the right time to put some of our clients' work in the mix," Steve Giannetti tells Galerie. "We wanted to show how the lessons we learned building Patina Farm went through to our other projects and how the principles in the 'Patina universe' can get interpreted into all sorts of different architectural styles."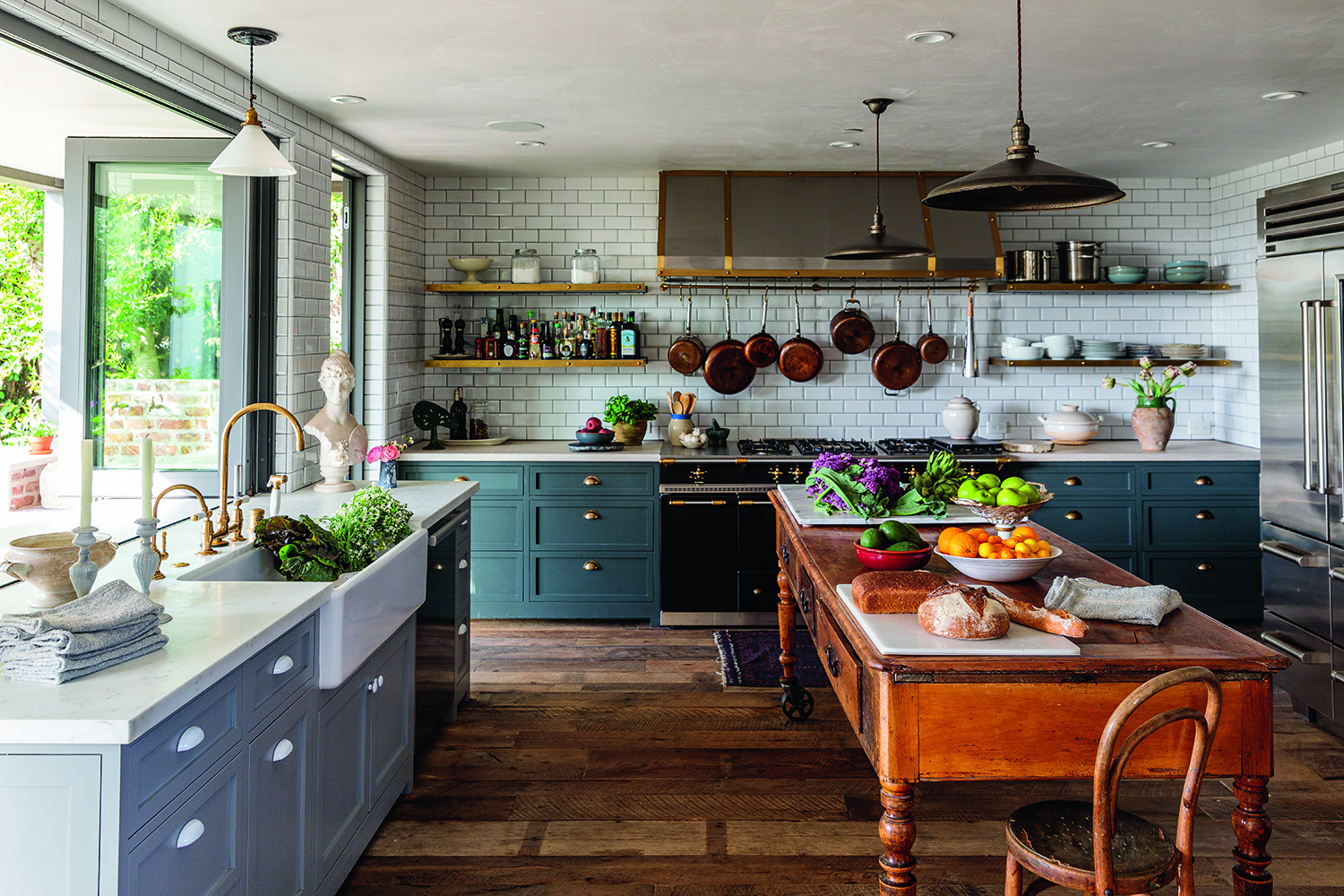 Indeed, the transportive book explores country homes in Maine and Connecticut, a historic château and winery in Bordeaux, and modern masterpieces in Malibu and Palm Springs. And there are other residences that transcend genre, such as Bonhill, a one-of-a-kind Los Angeles estate that melds contemporary floor-to-ceiling glass encased in steel beams with a rustic exposed-brick fireplace, vintage timber trusses, and an English Country–style kitchen.
"There are a few lessons about proportion that I learned while doing Patina Farm," says Steve. "So, even if I'm building a very modern house, I'm working within the same classical language."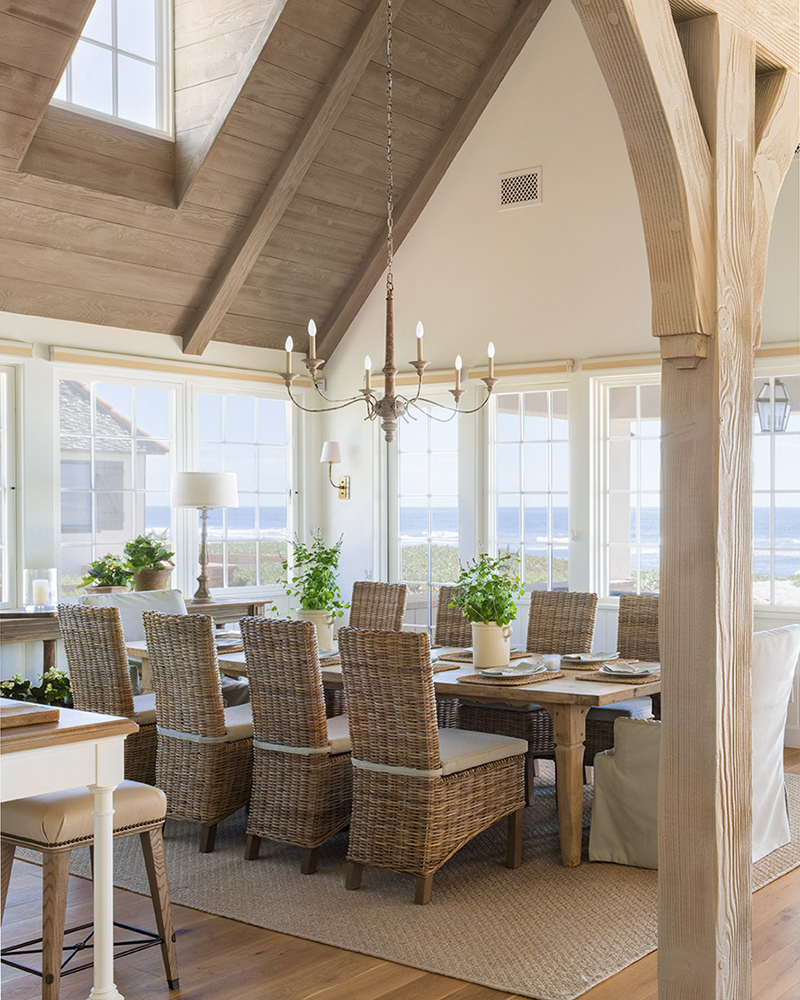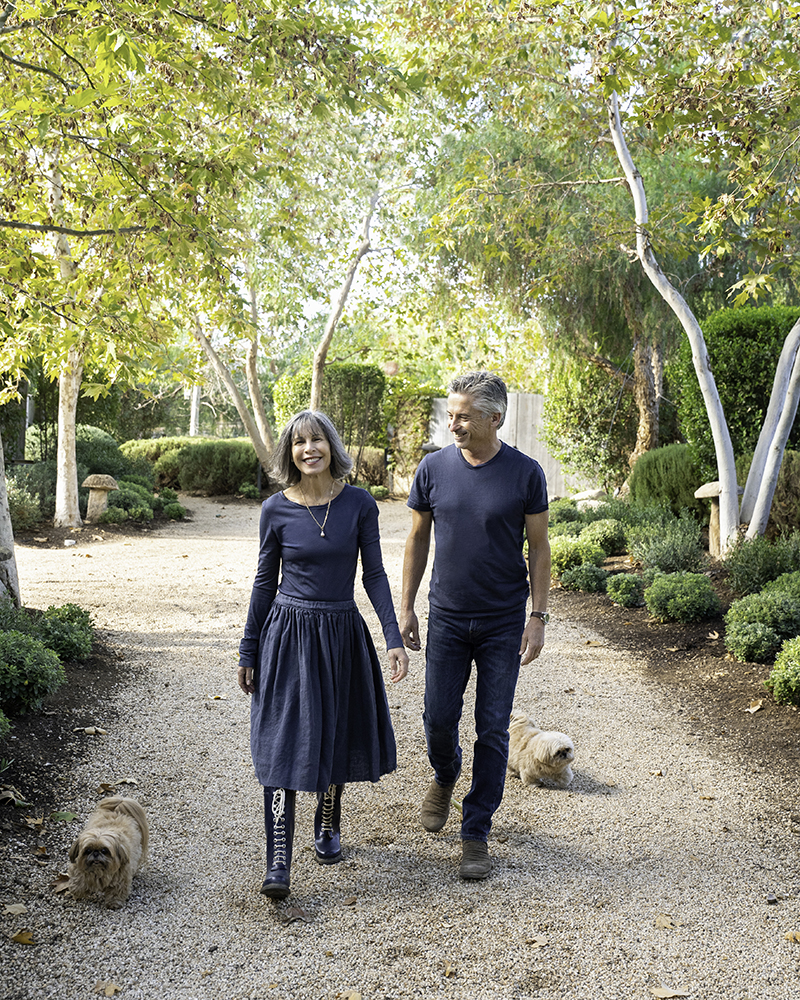 Of course, Patina Farm has a starring moment as well. Readers can discover how antique pieces with ties to Steve's family as well as eclectic building materials work in tandem with elements inspired by the colors found around their five-acre property. "It's not just the history of our clients that we bring into a house, it's also the history of a place," suggests Brooke. "We're always inspired by the location and the natural palette—that's what we did here, at Patina Farm, and that's what we try to do in our other projects by creating a flow between indoors and outdoors."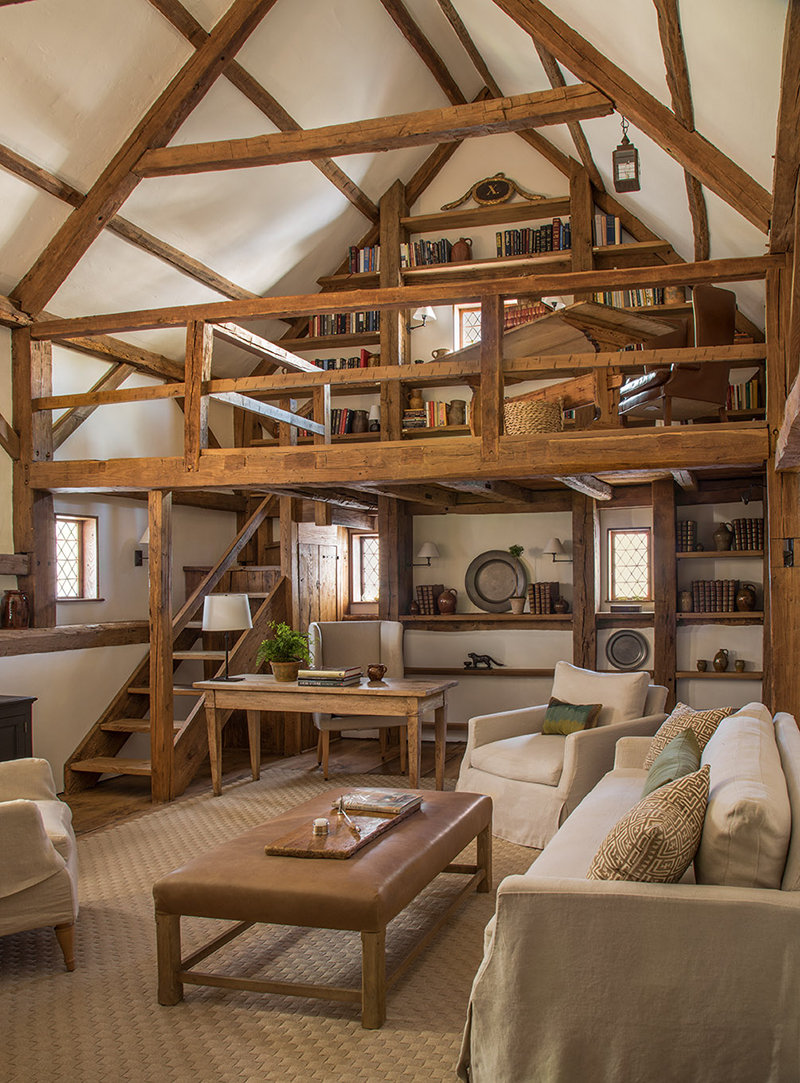 In addition to giving insight into how 13 featured properties were constructed, the book offers glimpses of the art and furniture—including pieces designed by the Giannettis themselves—that has helped transform each house into a home. From one homeowner's extensive collection of blue-and-white china to a pair of industrial lamps once installed at Elizabeth Taylor's tennis courts, these accoutrements are more than just conversation starters.
"We love using antiques because they bring their history and stories, plus they make spaces so much more interesting," says Brooke. "Also, I like to create places that are comfortable and inviting. Antiques that are made out of natural materials are more forgiving—you don't worry about the nicks and dings because they already come pre-nicked and dinged, and then your family adds its own history."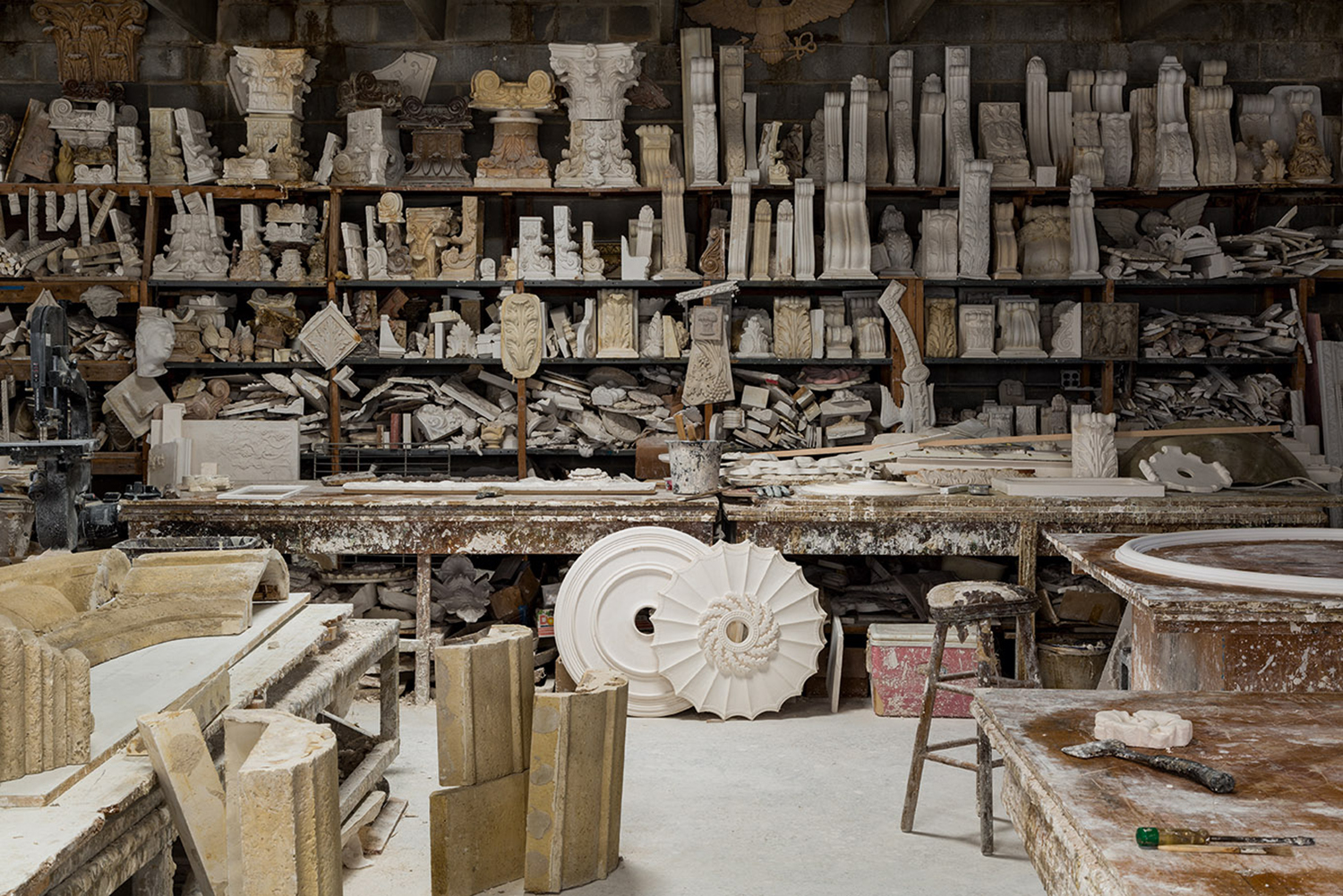 However, one of the most striking interiors transcends not only place but time. Patina Homes opens with a view into Giannetti Studio, the decorative architectural fabrication atelier near Washington, D.C., that was founded by Steve's grandfather and continued by his father. The studio itself closed in 2020, but the impact it left on Steve is deeply ingrained. Many of its plaster remnants and metal molds have found a new home, stacked around console tables or installed gallery-style on the walls of Patina Farm.
"My story started back in that shop where I learned about craft, " says Steve. "All of these things inform your view of the world, so things like the palette of that place with concrete, plaster, old wood, natural materials, and some slightly industrial stuff, just resonates with me when I am trying to make a house."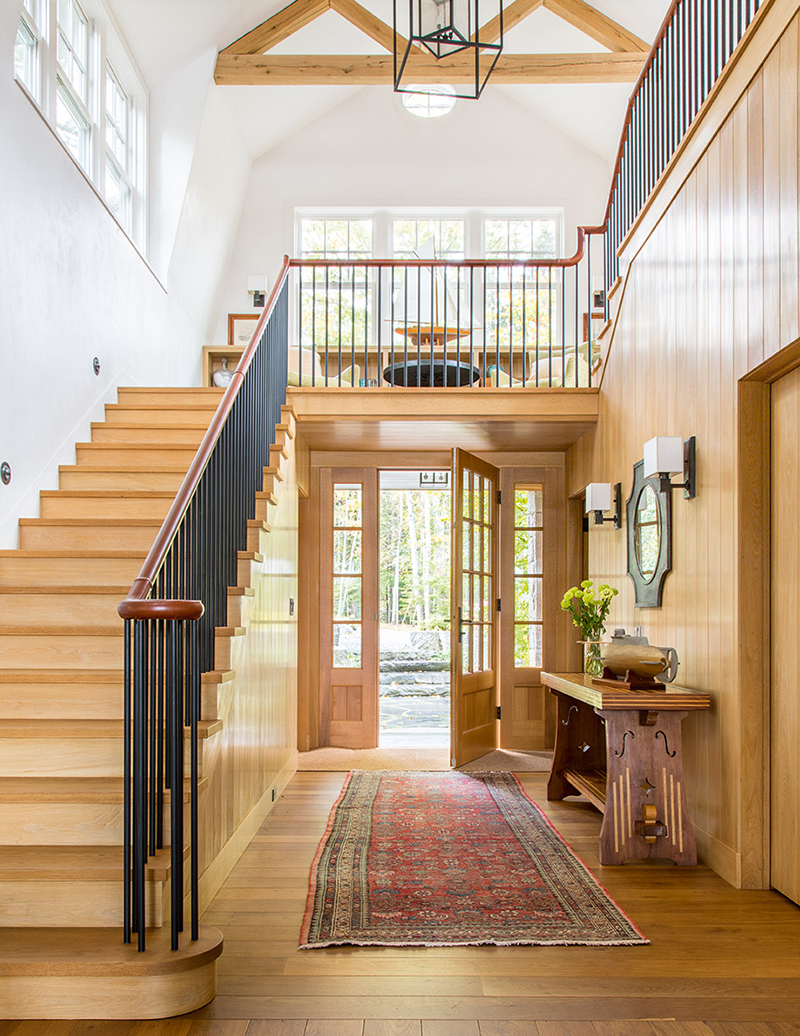 So while all of the Giannettis' designs are visibly different, there is a cohesive feeling that runs throughout. "The intention we design with hopefully allows our clients to be more present in their daily life," says Brooke. "That's the goal—to live their dream life in these houses, so we're hopeful the images and their stories help convey that."
"Our goal for our clients is to slow life down and take them on an emotional journey," adds Steve. "I hope the reader takes some time to experience the same thing. Just turn the pages and go on a little emotional journey through the lives of our clients."
Next Post