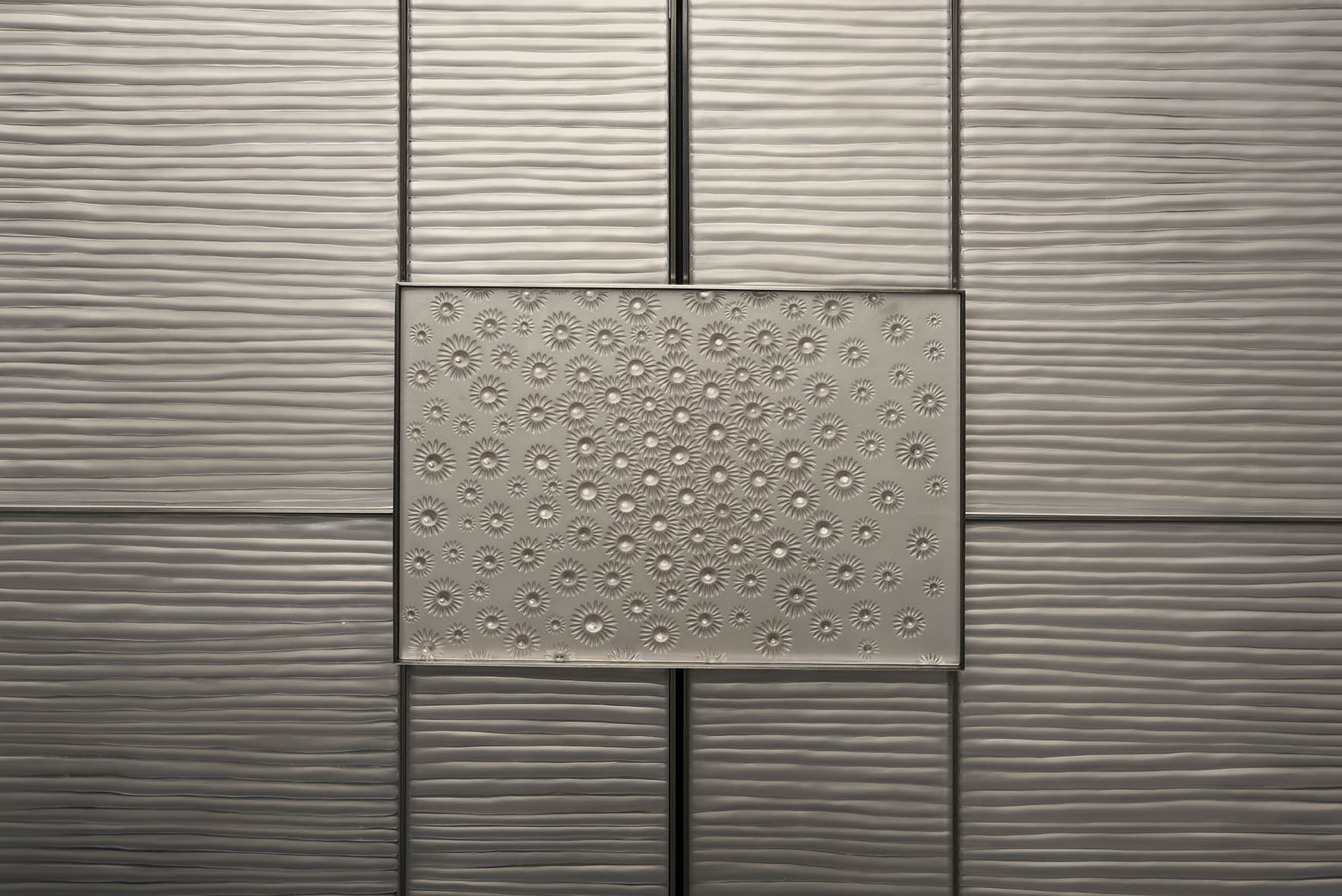 Galerie Celebrates a Dazzling Collaboration Between Lalique and Pierre-Yves Rochon
Top design talents gathered in the gorgeous New York showroom for an unveiling of three new pieces
Lalique's glamorous, black-and-white showroom on Fifth Avenue in New York served as the perfect backdrop for a festive fête on Wednesday night. It was to celebrate the storied brand's furniture collaboration with revered French designer Pierre-Yves Rochon. Margaret Russell, editor in chief of Galerie, and Maz Zouhairi, president and CEO of Lalique North America, served as the evening's hosts and welcomed top design talents for the unveiling of three new spectacular pieces by Rochon.
As Lalique celebrates its 130th anniversary next year, Zouhari expressed the importance of pushing boundaries. "We must protect the past but present it in a way that's relevant today," he told the crowd.
Rochon was certainly the perfect designer for the task. The console, vanity, and table he created are as extraordinary as his designs for such luxurious hotels as the Four Seasons Georges V in Paris, The Savoy in London, and the Grand-Hôtel Cap-Ferrat in Saint-Jean Cap Ferrat, France.
"Pierre-Yves has created exceptional pieces by combining materials that have such different qualities—crystal, marble, and nickel. There's a marvelous alchemy at play, somehow the nickel and marble seem more ethereal and the crystal appears less fragile, and more substantial." remarked Russell.
In attendance were Brian McCarthy and Charlie Ferrer, whose work is both featured in the Winter Issue of Galerie, as well as designers Jamie Drake, D.D. Allen, Juan Montoya, Joe Nahem, John Barman, Basil Walter, and Joshua Greene, plus Galerie's founder and editorial director, Lisa Fayne Cohen. Guests sipped Patrón cocktails served in elegant Lalique stemware, and the Patrón en Lalique serie 2 bottle was on display.
It was as if Russell spoke for all the guests in the room, when she said, "The design history of Lalique—the Normandie and the Orient Express—as well as the brand's exquisite tableware and stemware are so well known. But the beautiful furniture, which has only been produced since 2011, is still a little bit of secret, and this amazing showroom is a treasure." lalique.com/en
Next Post