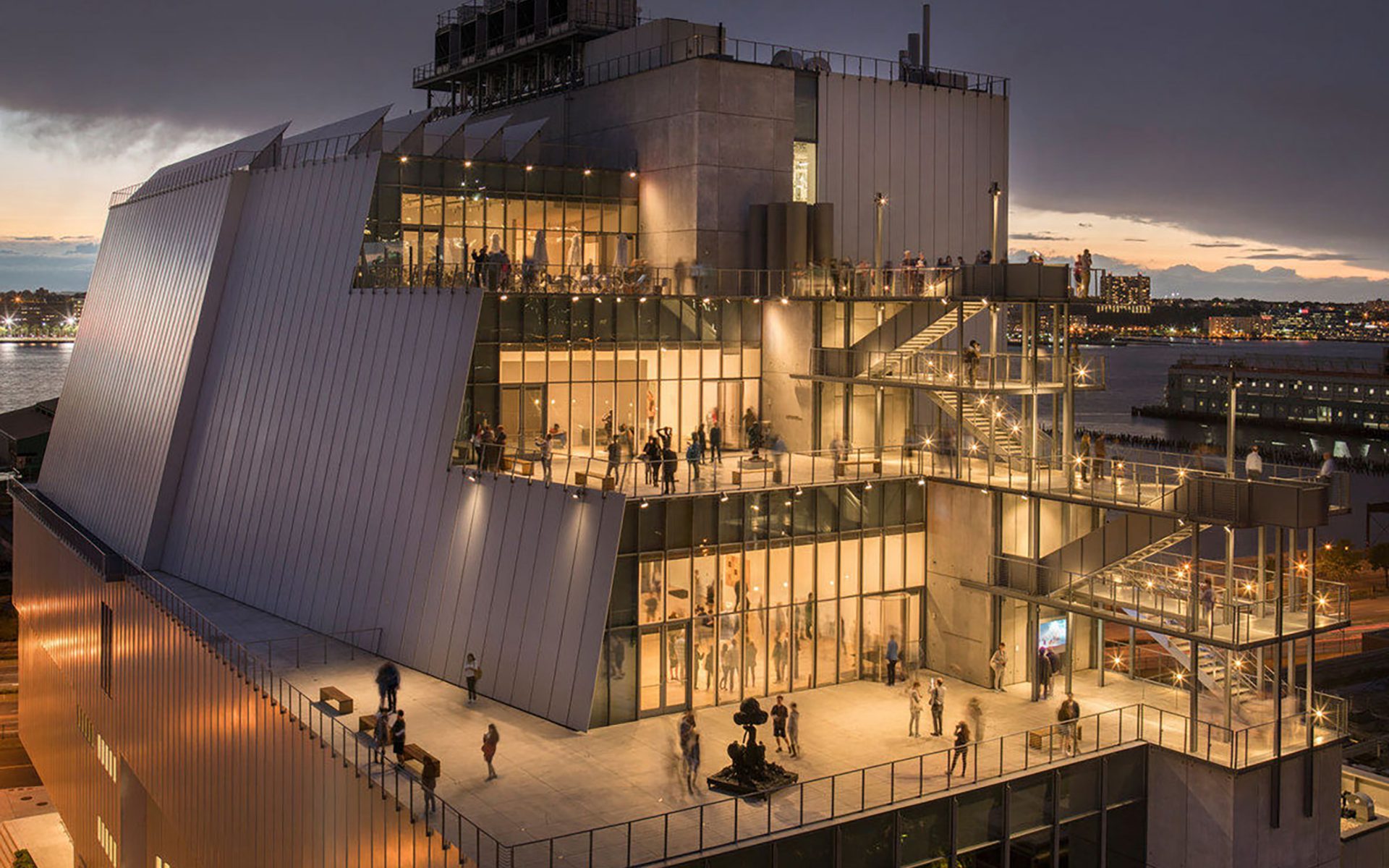 Full Artist List for the 2019 Whitney Biennial Is Unveiled
Among the participants are Simone Leigh, Paul Mpagi Sepuya, Elle Pérez, and Martine Syms
The Whitney Museum of American Art in New York has announced that 75 artists have been selected to present work in the 2019 Whitney Biennial, co-organized by two of the institution's curators, Jane Panetta and Rujeko Hockley. This will be the 79th in the long-running series of exhibitions launched by Gertrude Vanderbilt Whitney, who founded the museum in 1932.
In a statement, Panetta said that she and Hockley were especially focused on emerging artists and first-time biennial participants, saying that approximately 75 percent of the artists are under 40 years old and that only five have appeared in past editions of the event.
"In part, this emphasis resulted from what we saw during our research across the U.S.," Panetta told the New York Times. "We were struck by the profound difficulties of our current moment and the ways in which so many artists we encountered are struggling and facing fewer opportunities to present their work publicly."
Recommended: Nasher Prize-Winning Sculptor Isa Genzken Through the Eyes of Three Artists She Inspired
The exhibition will reportedly explore themes such as the mining of history in order to reimagine the present or future, a profound and sustained consideration of questions of equity along financial, racial, and sexual lines, a concern about climate change, and explorations of the vulnerability of the body.
One of the artists selected, Chicago-based Michael Rakowitz, withdrew from the show before the official list of participants was released. The move is a protest against a museum vice chairman, Warren Kanders, whose company, Safariland, manufactures equipment, including body armor and teargas, for law enforcement agencies and militaries.
In an interview with The New York Times on Sunday, Panetta and Hockely said that they respected Rakowitz's decision and regret that he wouldn't be involved in the biennial's 79th iteration, for which Hockley said they tried to bring together "as broad a range of artists as we could in all kind of senses of that word, whether that's medium-wise, interest-wise, geographically, demographically, generationally."
This year's biennial will present a broad range of performance projects and artists, with some directly engaged with dance and the history of the medium, and others working in the space of social engagement and critique. Eight artists, including one collective, will work in the galleries, in the theater, outdoors, and in various interstitial spaces throughout the museum.
The 2019 edition will run from May 17 through September 22. A full list of participants can be found below.
Eddie Arroyo
Korakrit Arunanondchai
Olga Balema
Morgan Bassichis
Blitz Bazawule
Alexandra Bell
Brian Belott
Meriem Bennani
Robert Bittenbender
Lucas Blalock
Garrett Bradley
Milano Chow
Colectivo Los Ingrávidos
Thirza Cuthand
John Edmonds
Nicole Eisenman
Janiva Ellis
Kota Ezawa
Brendan Fernandes
FIERCE and Paper Tiger Television
Marcus Fischer
Forensic Architecture
Ellie Ga
Nicholas Galanin
Sofía Gallisá Muriente
Jeffrey Gibson
Todd Gray
Sam Green
Barbara Hammer
Ilana Harris-Babou
Matthew Angelo Harrison
Curran Hatleberg
Madeline Hollander
Iman Issa
Tomashi Jackson
Steffani Jemison
Adam Khalil, Zack Khalil, and Jackson Polys
Christine Sun Kim
Josh Kline
Autumn Knight
Carolyn Lazard
Maia Ruth Lee
Simone Leigh
Daniel Lind-Ramos
James Luna
Eric N. Mack
Calvin Marcus
Tiona Nekkia McClodden
Troy Michie
Joe Minter
Keegan Monaghan
Caroline Monnet
Darius Clark Monroe
Ragen Moss
Sahra Motalebi
Marlon Mullen
Jeanette Mundt
Wangechi Mutu
Las Nietas de Nonó (Lydela Nonó and Michel Nonó)
Jenn Nkiru
Laura Ortman
Jennifer Packer
nibia pastrana santiago
Elle Pérez
Pat Phillips
Gala Porras-Kim
Walter Price
Carissa Rodriguez
Paul Mpagi Sepuya
Heji Shin
Diane Simpson
Martine Syms
Kyle Thurman
Mariana Valencia
Agustina Woodgate
Next Post