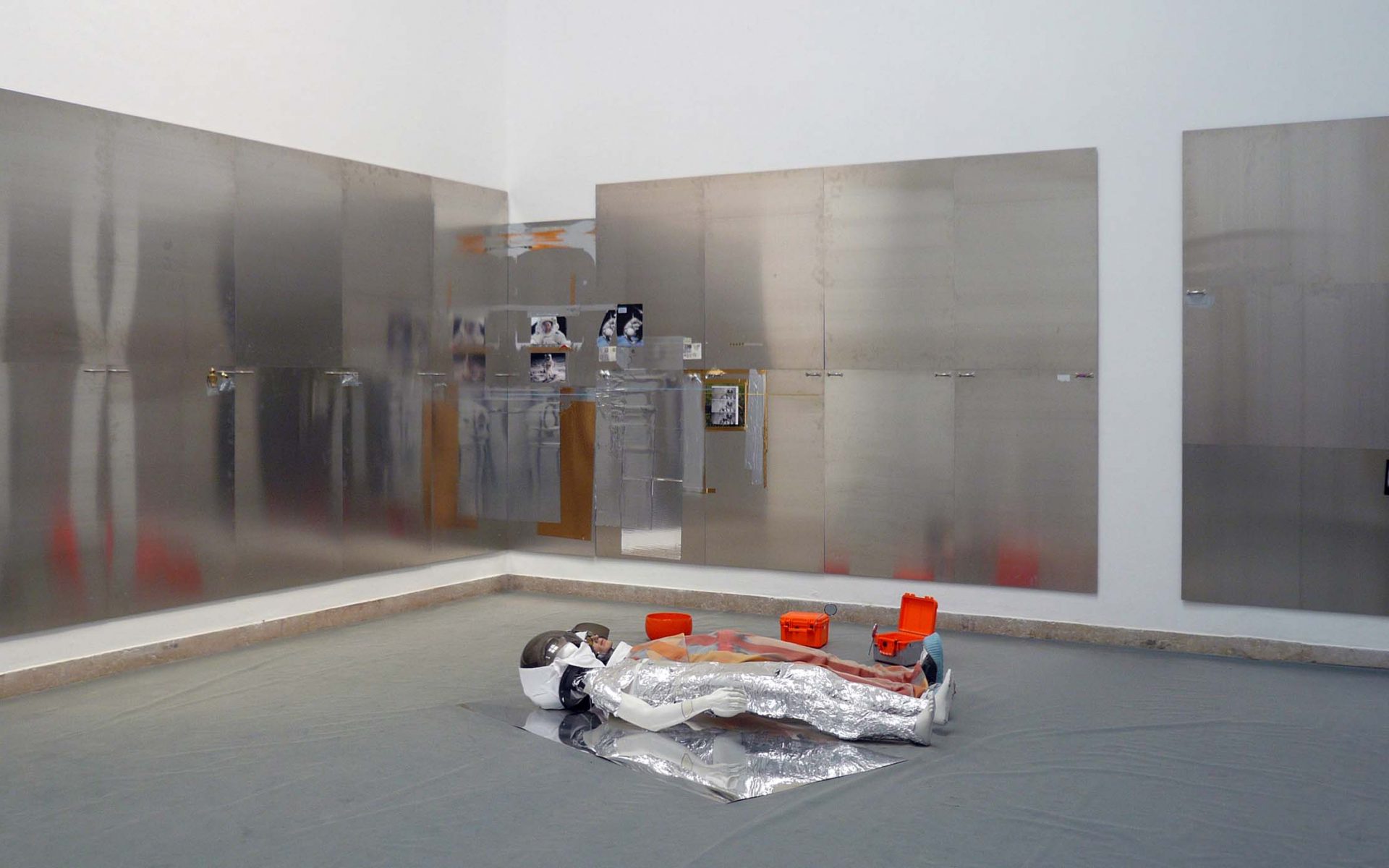 Nasher Prize–Winning Sculptor Isa Genzken Through the Eyes of Three Artists She Inspired
Galerie asks artists Cerith Wyn Evans, Lara Schnitger, and Liam Gillick how they were inspired by the 2019 Nasher Prize recipient
On March 1, the Nasher Sculpture Center in Dallas will kick off a monthlong program of public events in honor of German artist Isa Genzken, the winner of the 2019 Nasher Prize. The annual prize, which honors an artist in order to elevate "the understanding of sculpture and its possibilities," comes with a monetary award of $100,000.
Her longstanding career makes Genzken's prize well-deserved. At 70, she's proved that she's nothing if not inventive. In the 1970s, she created sleek, smooth lozenge-like sculptures that looked like oars of some surreal craft. Then she moved on to her rough-hewn yet elegantly pedestaled cement sculptures and architectural interventions of the 1980s and '90s—including her crowd-pleasing sculpture of a rose that was affixed to the façade of the New Museum from 2010 to 2013 that was meant to play with our notions of scale and perception.
Jeremy Strick, the Nasher's director, says that by awarding her the Nasher Prize, the jury wanted "to highlight the radical ways that Genzken has pushed the limits of sculpture into new territory, from her architectural riffs to her recent figurative works. Even now," he continues, "late into her career, her work feels not just of the moment but prescient, and younger viewers can—and do!—look to her to better understand the range of ways we might monumentalize, and critique, our times."
More recently, she's amassed a whole new audience of admirers with her found-object assemblages and collages, works that range from smaller diorama-type sculptures to large installations.
Exploring the influence she's had on others, we asked artists Cerith Wyn Evans, Liam Gillick, and Lara Schnitger how they were each inspired by her work. Here's what they had to say.
FIRST IMPRESSIONS
Liam Gillick 
Initially it was Isa herself who inspired me. I met her through [German art dealer] Daniel Buchholz in a restaurant in 1992 or '93. I had no idea who she was, but I was so engaged and confused and amazed by our conversation that it stayed with me to this day—even though I have no memory of what we discussed. Second was her work Weltempfängers (World Receivers) at Robert Prime gallery in London in the mid-1990s. These simple forms, each a piece of concrete with a radio antenna embedded in it, have a brutal simplicity, and say something quite profound about propaganda, idiotic form, the absurdity of some functional modernism, and the state of sculpture in the late-modern period.
Cerith Wyn Evans
Isa and I have shared many friends and acquaintances over the years. We have had tremendous times together, though they have been infrequent. The singular work which transformed my life was a generous present from my dear friend Gregorio Magnani. It is called World Receiver. I treasure it, and it is the cornerstone of my devotion.
ISA AS INSPIRATION
Lara Schnitger
Her humor and her attitude [inspire me]. Her freedom of materials that gives her work its sculptural form and disorder, this combination that seemingly questions ideals of good taste and beauty. Seeing Isa's work gives me a feeling of endless possibilities and permission not to worry about aesthetics. It gives me the power to be radical in my own practice and trust my intuition. 
Lara Schnitger on Whether Genzken's Work Is Unheroic
I don't see her work as unheroic. It takes balls to be so free! Her work and mine might not be classically heroic in the way we both use temporary materials and multiple pieces in our installations instead of a singular, totemic piece, but it is definitely in their own way a heroine's practice.
Liam Gillick
Isa's work is a critique and celebration of aesthetic codes simultaneously. She used to express a love for New York—and you can see it in the work. I think her work is a strong critique of the rules and codes that accompanied minimalism and the legacy of applied art—such as the Bauhaus and the Design Hochschule in Ulm. The crushing of Bauhaus led a lot of its key practitioners to the U.S., where they applied their ideas via architecture and teaching. The architecture in particular left a strong mark on this country with its introduction of a progressive modernism. Ulm, on the other hand, was what emerged as a new design style in Germany in the postwar period and led to the design of almost everything from buses to kitchen tools. I see the loss and destruction of the Bauhaus reflected in Isa's work alongside a mockery of postwar attempts to codify form and create rules. So in this way I think she is socially aware in an aesthetic sense, open to the production of viable passages away from orthodoxy.
ISA'S WORLDVIEW
Lara Schnitger on What Generation Genzken's Work Is Most Connected To
For me, it's more important to see the journey Isa has been on. How her trials through world events have influenced her work. How she lets that in, has allowed her experiences to modulate her art. It took her to places she probably didn't see coming, and all artists, the great ones, are artist of improvisation.
Cerith Wyn Evans on What Connects All of Genzken's Styles
Her profound appetite for the capacity that the universe has to generate love.
Next Post